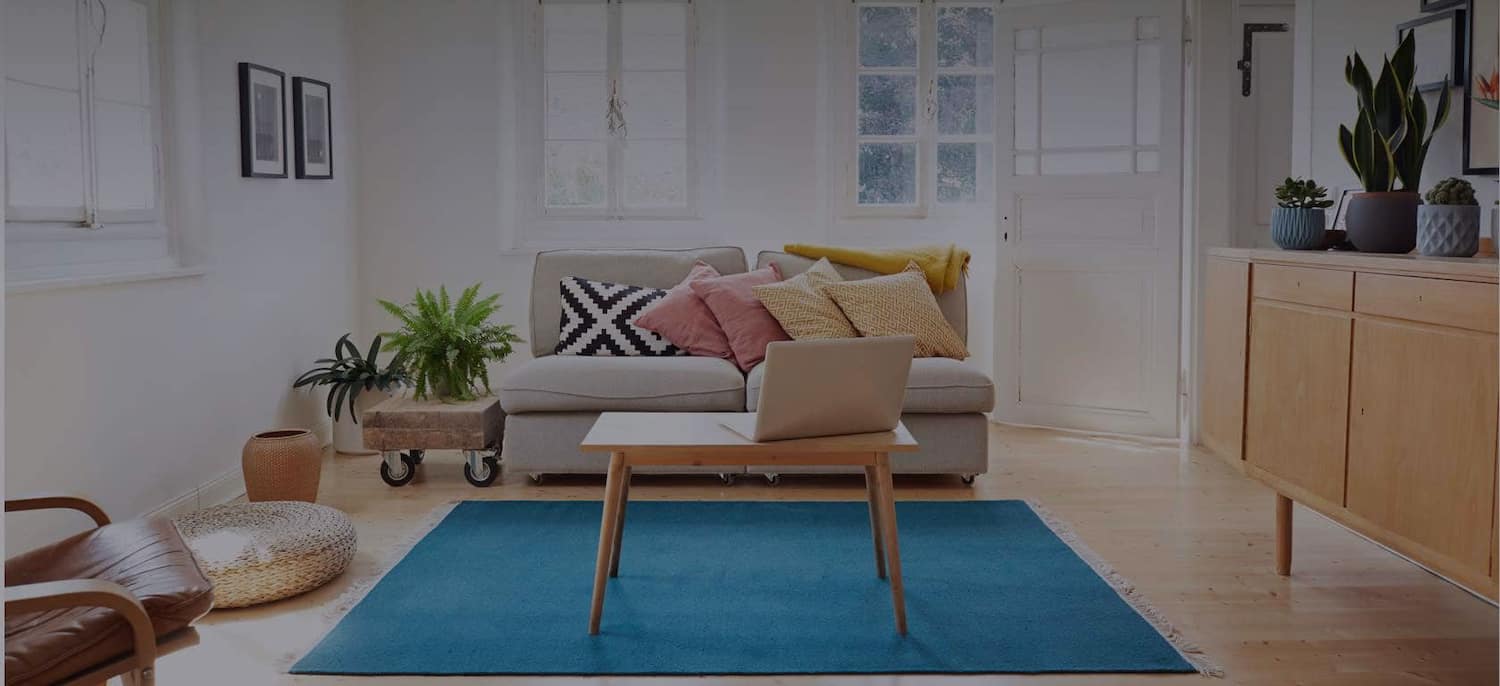 Get matched with top Modular And Mobile Home Remodelers in Rohnert Park, CA
There are 21 highly-rated local modular and mobile home remodelers.
Recent Mobile Home Remodeling Reviews in Rohnert Park
We hired Everlast Construction for major renovations to our home including creating a master suite, remodeling the kitchen, and adding a laundry room and second bath. From the beginning of the process they were extremely responsive, getting me an accurate quote quickly and following up often. Our project manager, Ofer, listened to my ideas and made helpful suggestions based on what was realistic within our budget and the scope of work. We were not living in the home during the remodel and we had a new baby, so we were unable to be present while most of the work was completed. Ofer always kept me informed and answered all of my questions. We felt like we could trust him and the other contractors completely. Everlast Construction took care of all of the planning and permitting required to ensure that our remodel was done correctly and to code. Ofer also took us to everlast showroom. We are extremely pleased with the careful work that was completed in our home and will be using Everlast Construction for other improvement projects in the future.

- stuart k.

Update: I was not paid to give a review and I did utilize and hire Shefer Builders for a total remodel. Remodeling can be stressful. So many decisions and expenses. We thought about it several years. We researched, planned, saved and interviewed several companies. We wanted a general contractor that could handle all our needs (one stop). We met with Yani of Shefer Builder twice. We shared our budget, our wants, and our concerns. It's important you find someone you feel comfortable with and can have confidence in. It's your home after all. He made us feel excited about the possibilities and his portfolio was extensive. He had loads of ideas and thoughtful ways and places we could make our dreams come true. We'd lived in our 1950s home for 20 years. Everything needed updating. From the roof down to new flooring, new windows, doors, outside stucco, and a gorgeous new open floor plan kitchen (removed a wall) and bathroom! We couldn't be happier now! The end result is amazing. It looks like something in a magazine. Yet very livable. Yani helped with choosing wall colors, tile, flooring and fixtures. They built a new master walk-in closet with custom organizers. Added crown molding and pocket lights throughout and durable pretty flooring. During the process Yani stayed in touch constantly and sent pictures of the progress. If we had a question he was very responsive in returning a call or text. He stayed within our budget and even found places to save us money. We joke if we win the lotto we'll have Shefer Builder back to add a second story. We'd be happy to provide more info.

- Lisa K.

Garcia Construction has been my go-to contractor for a number of years. Jobs completed included minor repairs for rental properties through major construction. For example, Mr. Garcia completely rebuilt and restored a detach garage (built in 1918); it is now a modern home office and workshop. The building is beautiful inside and out. the garage's outside finish maintaining the spirit of the original construction, the interior having comfort and convenience for the user. A quality rare in a contractor is that Mr. Garcia will provide a complete picture of the job at hand. If additional problems are discovered, he will let you know. Of course, there may be additional work required (and additional cost), but you can be assured that the job will be thorough and will last. There will be no surprises later down the road. In working with my tenants in completing repairs, he is very accommodating to their needs and schedules. If additional trades are needed, Mr. Garcia will arrange for them and manage the project. During the Spring of 2019, in one rental project, the home required a new furnace and water heater. Through his contacts in the trades, who also do excellent work, the job was completed a a short three days. The tenant is happy with the new energy-efficient furnace and water heater. Usually unheard in the field of construction, is that Garcia Construction reduces my stress before during and after the project. He manages the project from start to finish and keeps track of all the important details so that the project is a success. I heartily recommend his firm.

- Peter Z.

America's Dream HomeWorks

The price was very affordable. The quality was okay, it wasn't excellent but it was good for the price. If someone is looking for a bargain with quality not the best but it does the job then they can choose them. The finishing was just okay, it wasn't that professional. It was a good deal. I choose them mainly because of the price. We have to be on the side and definitely watch them do the work to make sure that they are doing everything that was discussed. I was on site the whole time and it worked out for me. I pointed out some things that I wanted to get done. A lot of times they just kind of did the job like small additions and didn't charge me anything extra.

- Erick L.

HomeTech Construction & Design

At the beginning I just wanted to walk in tub and so I called multiple companies , met with few companies but non of them were able to take me to a showroom that sells the walk-in tubs and offered me ordering the tub online which I didn't like. Those companies were more concern about my budget rather than show me what they can do and how they can meet my criteria and expectations. After meeting with Moses from Hometech they gave me the option to visit showroom where I could see the walk-in tubs as well as large selection of other fixtures. They also helped me obtaining permit for the job that has been done in my mobile house. I really like the fact that the guys working at my house were always the same people . I also appreciated lots of great ideas Moses and designer Allen had. With their ideas, help and financing option they offered me I decided to do multiple other projects From an idea of installing a walk-in tub I remodeled my both bathrooms completely as well as kitchen and changed the flooring in entire house. The communication with company and all team was great. They kept me updated with the progress and also always explained each step. I'm very pleased with the final job and would recommend Hometech Construction & Design to family and friends.

- Evelyn H.

153 Cornerstone Construction Inc

We are first time renovators and made the huge mistake of handing our full house renovation to Yobel Kim (owner of 153 cornerstone construction). Bottom line is he is very fradulant and simply in the business to make make money out of customers with zero concern for quality of work done. Go to him only if you want your house be done by unlicensed and extremely unprofessional crew who are not only unskilled but also so sloppy that they will cause damage to your property (ding/scratche/break appliances, cabinets, tiles, hardwood floors etc.,). Also note that he would charge you way above than the going price for any job and then use day labourers to complete that said job. So a double whammy, not only do you pay an exhorbitant price you will also end up with the poorest quality of job in the end. Yobel gave us a timeline of 3 months but ended up dragging the project for a year. Here are some (but certainly not all) of the issues we faced- *Hardwood flooring - Yobel had charged us almost 175% of what a seasoned professional would charge. And then used his day labourers (unlicensed, unskilled) to install the hardwood floors whom he claimed are very experienced. To start with Yobel was so clueless that he stored the engineered hardwood floors for two weeks in our backyard which completely spoilt the material (open boxes). Then his crew simply cut and installed the floors willynilly. They did zero prep of the subfloor! The resulting floor was so atrocious, it creaked everywhere, planks where loose and absolutely unstable when walked on. We had no choice but to rip it all out and redo with another licenced professional installer with completely new material. When the planks were taken apart, we found the subfloor was left completely dirty by Yobel's crew - dirt, debris, paint, wood shaving and even nails!! *Kitchen Floor tiling - this was very poorly laid out, tiles were completely uneven. Yobel's fix was to make his guy (Carlos) individually pull out the really offensive tiles and relay them. And when Carlos removed these tiles, he scratched/chipped nearby tiles. He neither bothered to fix these nor let me know. In all issues their tactic is to hide hoping I won't find it. Then Yobel brought another guy to redo these collateral damaged tiles. All in all we had to redo around 30 tiles. Now I see that the grout has holes in it and not properly done. I had got a pale grey white grout for the floor. Yobel's crew never covered it up after laying the tiles and made it completely dirty. It is close to grey black now. I asked Yobel to fix the grout but I have got no response from him. Not to mention that this spot fix really did not address the sloppy thinset mortar application underneath and we still have to live with uneven tiles everywhere. *Kitchen backsplash - Yobel's guy Carlos completely messed up when putting in the cabinets that we ended up with a huge gap when we installed the range. Carlos attempted to fix this gap and in the process broke several backsplash tiles. He then relaid them but was done very poorly (mismatches, chips). This had to be redone a third time for which I had to purchase a new box of tiles because they had broken so many at this point. * Foyer tiling - Again the tiles are uneven (heavy 'lippage'). The grout is supposed to be white but after the crew's work it is grey. They also managed to scratch the tiles the very next day after laying out. They also left so much grout on all the tiles that they looked dirty. This was only cleaned up after I insisted several times and l also had to buy a special grout cleaner for the mess. *Guest bathroom floor and shower tiling - Both these portions have so much lippage, pretty unbelievable. You can actually feel the unevenness when walking on the floor. Again grout mess on the shower tiles. Not still fixed and I have to find someone to it cleanup. This is also an outstanding issue in masterbath as well. *Masterbath -Shower curb was badly designed causing water to completely escape the shower enclosure and spill outside. The tiler (Carlos) addressed the issue but ended up completely spoiling the tile work on the shower curb. This issue was never addressed by Yobel. *Property damage - Brand new sink was severely scratched by crew. Paint, grout was dropped on it and then removed using a scrapper. Crew scratched, dinged, made holes in several places on the brand new kitchen cabinets. Crew scratched a $3000 brand-new range! *Molding, casing - Again all these work had to be done 2-3 times because Yobel's crew was just not capable. Yobel charged us extra for this portion which I find quiet ridiculous. After all the issues surfaced, Yobel simply failed to show up at the property!! Go to him only if want your dream home turn into a nightmare while paying an exhorbitant cost for it!

- Preethi E.

Jim and his crew were great! Always available by phone to answer any questions or talk about the timeline. They did great work and I would not hesitate to recommend.

- Mora H.

They specialize in mobile homes and manufactured homes. I have a manufactured home. He was so helpful and encouraging. I'm really inclined to go with them when and if the time comes that I need a new roof. They offered a roof, most roofs have like a 20 or 25 year warranty, guarantee, whatever you call that. But they offered a new material that they were actually extending to a 30 year guarantee and it was just a little bit more expensive, but, you know if you want to add those years on that you dont have to deal with it I thought it was a really good idea. I was willing to go with a 30 year roof with a better material for an extended period of time. So I would put that information in there saying that was being offered. So I imagine that is going to be offered by other companies in the future. .

- Donna K.

If you read no more, read this: Mike's number one goal is customer satisfaction. He and his crew are diligent, punctual, detailed, kind, friendly, able, talented, skilled, ethical and honest, providers of high quality and experts in their field. We can not say enough good things about Mike and his crew. They were extremely diligent in the high quality of work provided at our home and at our business. We had an awful experience with our first contractor at our residence that made us hesitant to work with another. But, our experience with Mike was beyond pleasant and easy. It reminded us that there are businessmen who take pride in their work while treating their clients with respect and dignity. Mike and his crew listened to us, offered advice and options when we needed input, suggested alternatives when problems arose, handled change orders easily, never showed frustration with us as our project changed as we moved along, used quality products and materials. The crew was always on time and Mike was on site when necessary. We trusted him and his crew and felt comfortable leaving our house or gym in their able hands. We have recommended Mike Kelly to our friends and would do so again and again. We are considering buying another home and would NEVER consider doing so without Mike Kelly as our contractor.

- Amy B.

Great ! The crew was courteous and eficient, the lead man was extremely knowledgeable with good leadership skills, the estimator was knowledgeable and experienced and was a great help in decisions to be made. The crew cleaned up completely every day (a three day job) and made sure the ventilator shafts were cleared of debris after the roof went on. The crew was courteous and listened to me whenever I had even a minor oncern . Altogether a great experience !!

- Keith K.
Mobile Home Remodelers in Rohnert Park
Explore Our Solution Center for Helpful Mobile Home Remodeler Articles
Find Modular And Mobile Home Remodelers in
Modular And Mobile Home Remodelers in Rohnert Park