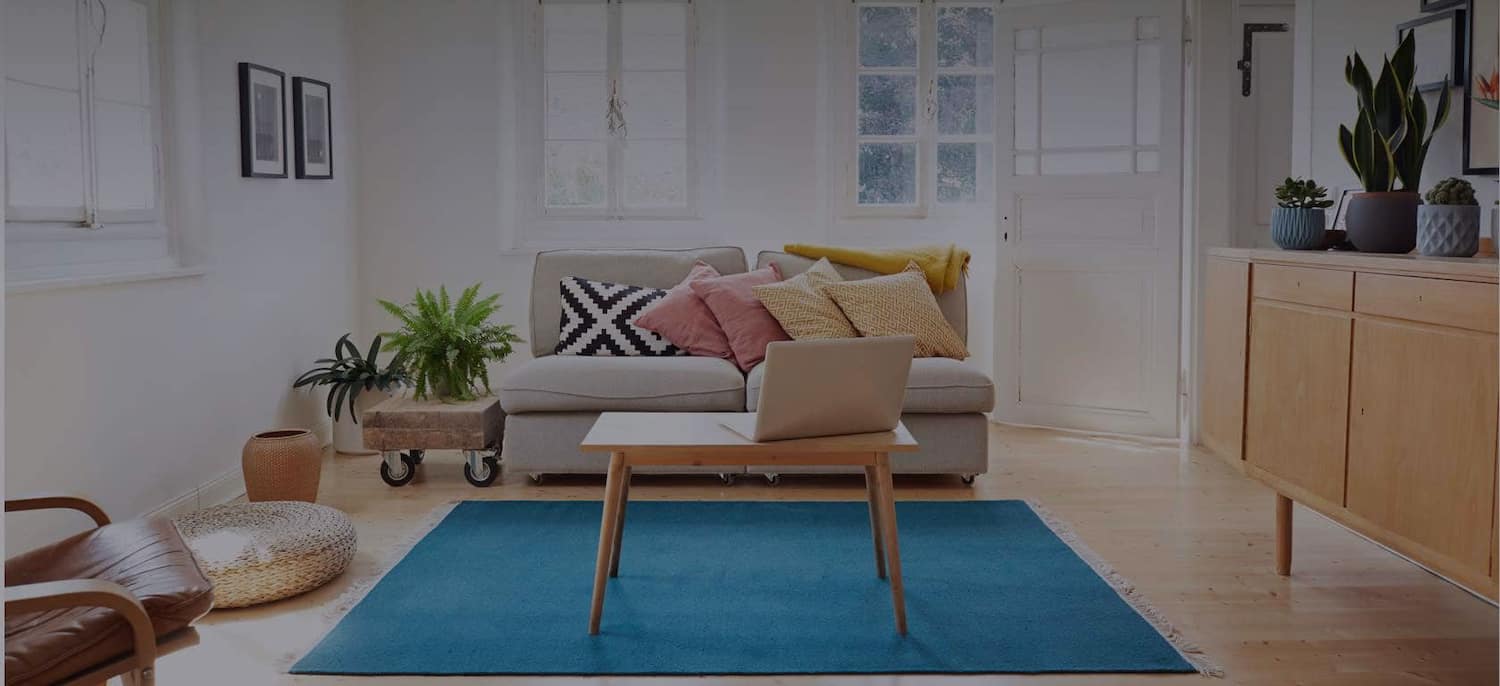 Get matched with top Deck & Porch Contractors in Perris, CA
There are 99 highly-rated local deck & porch contractors.
Recent Decks & Porches Reviews in Perris
They were great, timely . They did what they said that needs to done. They have permits. Quality job. Evan did a great work.

- Irene O.

Where do I start? Let me just say I had a vision in mind for my entire back and front yard. It all came to life! The whole process form start to finish was such a pleasure. Moshe and his crews were outstanding! They wanted to make sure I was happy every step of the way, which I was. I highly recommend them and will continue to use them for all my projects inside and outside of my home. They will be remodeling my kitchen next. Thank you, Construction Masters, you have a client for life.

- Jason I.

Moshe, Mickey and the guys at Construction Masters did a stellar job on our huge home remodel. We added a second story to our small 2-1 craftsman bungalow in Westwood, nearly doubling it in size. We also moved a kitchen and living room wall and completely gutted our very old kitchen. We basically rebuilt the entire home, while doing out best retain and restore the character of our older home. We had tried to start this process over a few years, running into snags and unethical contractors along the way, and are so happy that we landed in the capable hands of this team. At every step along the way, we felt honestly communicated with and cared for on a personal level. They were top notch as well as courteous and considerate of our neighbors. Not only did they do a remarkable job and make our house the talk of the neighborhood, they went above and beyond to really be sure we were always 100% happy with all of the work being done. Even with the pandemic hitting right in the middle of our project, they managed to finish within our original timeline as promised. I would without a doubt recommend them for any project you have.

- Michael S.

We hired SOD Home Group for our complete home remodel, and the results are amazing. We're the owners of a 5,300 square foot home in Los Angeles area that we purchased new in 2005. After all those exceptional years with our three children and pets, it was way pastime for repairs and a refresh. We interviewed several general contractors, and we selected Oren and his team at SOD Home Group because of their experience, knowledge, and vision for our home. They transformed our outdated, worn-out home into a modern showcase. They took the house down to the wood framing. They removed walls to open up the house. They installed bigger, modern windows to open up the house to the outside. Doors were replaced. The kitchen was refreshed with new cabinets & upgraded appliances, floors and a much bigger center island. The upstairs balcony was rebuilt with a modern glass railing. Walk-in showers were installed in all the bathrooms. They designed and installed a unique revolving television wall in our master bathroom. The construction crew always worked hard to please us. Oren, who managed our project, carefully tracked the project and made sure every detail was properly completed. SOD Home Group's designer. Eden, who spent countless hours with us in vendor showrooms guiding us through selections of paints, tiles, fixtures, wallpapers, and flooring. Thank you, SOD Home Group, for the incredible work! We are so happy we entrusted you with our home!

- Jessie J.

Horizon Construction & Remodeling Inc

We are happy to see the remodeling is completed. I am satisfied with the materials chosen and the suggestions made throughout the process. Alicia and Mark Besnos collaborated in choosing the design materials. We look forward to many years of our new bathrooms. Thank you Horizon Construction & Remodeling for the remodels. Brian and Alicia Dolan

- Brian D.

SOD Home Group is seriously the best group of people to work with! They turned around my complete house - kitchens, bathrooms, floors, patio, backyard and studio were all renovated. It was a complete overhaul and a tremendous job. Everything was so well done, but in particular I need to give a shout out to the work they did converting the garage into an open plan studio unit I can now Airbnb. That work is truly beautiful and has been noticed by guests and realtors for its quality! To give you some context–before SOD Home Group redid my house, it was an old house that had been shown little love over the years. The original bathrooms were in such a sad state–the showers leaked into the basement whenever the water ran. There was little to no natural light in the house at all. Eden from SOD Home Group helped me to redesign the entire house to modernize it into a beautiful home! Oren oversaw the entire project for 18 months so really so much credit for this job goes to him (see further down for even more of my recommendation!) We started with the bathrooms, which was a complete overhaul of the tiling, toilet, shower, vanity, etc. For the shower, they tarred and sealed the base of the shower completely–which has turned out beautifully. Then we did the kitchen which again was a complete overhaul job. Cabinets, countertop, appliances, cutting a hole in the wall to accommodate the new countertop island… it was all handled so well! Then we did floors… for the entire house! These floors are gorgeous–they're treated reclaimed barn wood with beautiful texture and grain. I recommend asking for them to be double waxed (just my preference) because I like to make sure they're very smooth, but some people prefer the rougher texture under foot. All the walls inside and outside the house were completely painted. We worked hard to figure out the color scheme. Oren has a great sense of color–he was such a great help in this process!!! I went with a simple gray and white for the exterior paint, which let the natural red brick and wood of the craftsman shine through! I'm so happy with the results–it makes the house look brand new!!! Then the Pearl team moved on to the garage/studio conversion. This was such an epic job I can't even describe!!! As we began digging, we found that the old garage unit was missing a foundation! Because of city regulations, we couldn't move any of the existing walls in the remodel, so Oren and his amazing team actually dug under the existing structure and installed a cement foundation!!! This was an epic undertaking and we followed the city codes very closely. Everything was done to code and done amazingly well! The results really speak for themselves, so look at the photos–I now have a 400 sq ft open plan self-contained studio I can rent or AirBnB for additional income! And finally, the team moved on to the backyard and patio! This involved knocking down existing brick wall and digging up 6ft deep concrete installed by the previous owner, which was a complete eyesore to the property! My backyard isn't big enough to accommodate a bobcat, so the team spent weeks digging up this concrete slab with jackhammers and shovels! What was installed in its place is a beautiful firepit, garden wall, and a new cedar wood fence. They also installed pavers as footpath and new garden boxes for growing herbs. Oren also brought in a team to install a patio cover, which now provides beautiful shade for parties during the day! SOD Home Group did such a great job throughout the whole house, were so professional, and really went out of their way to make sure everything was the best. I had my home revalued shortly after the renovation and it skyrocketed in value because of the work from SOD Home Group. Finally, if you get the chance to be so lucky, ask to work with Oren. You'll be thankful you did! I've worked with him for the past 18 months and I can say without a doubt he put his heart into the project and went out of his way to make sure I was happy with the results. He has impeccable taste, attention to detail, and a big heart for his clients - all winning combinations for a stellar project manager! He has a wonderful network of people who can get him the best deals on materials - he's loved and trusted by his team! Oren follows up with his clients to make sure everything is working perfectly and to make sure you are truly happy with the result. Oren is a truly good, honest and hardworking guy and I'd work with him again in a heartbeat! I cannot recommend SOD Home Group and Oren and his team highly enough! Hire these people - they are good people who won't let you down!

- Brendan S.

SOD Home Group did an outstanding remodeling job in remodeling the bathrooms, kitchen, exterior & interior paint, bedrooms and the front hardscape at my house. The work included complete demolition, new tiles, new flooring, new custom vanities, new fixtures and plumbing, electrical, painting and every little detail to complete the project. My key contact person at SOD Home Group was Oren, who was always responsive when I had questions. They completed the project on time and the quality of the work was excellent. The cost of the project was significantly lower than other bids I received. I would highly recommend them.

- Robert K.

It took me years to find a contractor I trust as much as I trust Shai. He and his team operate with the highest level of integrity, they are capable and kind. I feel very fortunate to be able to work with them.

- Sheri H.

This was our second complete remodeling with Oren and SOD Home Group. The first time we hired him was for our investment house that we purchased and this time was for our new home. This remodeling went much better than the first (considering the COVID-19). This remodeling included basically each and every space including the complete remodeling of the kitchen, bathrooms, bedrooms, entry, front landscape and back yard. Oren is very easy to deal with and contributes a lot of value-added ideas to the design. We did not live near the new home (because it was part of our relocation) and he's was very flexible in dealing with us by emails, and video calls including handling many stuff for us. Attention to detail is very good and Oren ensures that there are no loose ends at the end. We highly recommend him.

- Wesley J.

Parks Roofing & Painting Inc.

They were prompt, efficient and very responsive. They worked hard, prepared the house well prior to painting, and left a very clean work space when they finished. The house is 65 years old and my mother, who has owned the house for 62 of those years, was ecstatic with the result.

- Becky F.
Deck Companies in Perris
Business Description:

a contractor with about 5-10 employees, we work hard to please all our clients to the end of any project, we work under the draw plan for payments on the big projects and deposits for smaller projects.

Recent Review:

Great work was done on time and better than expected. Have recommended him to Friends and Family

Reviewed by Robert B.

Business Description:

Preventative and Corrective Waterproofing Services for Decks, Roofs, Concrete, and all Below Grade structures. We are located in Huntington Beach and offer our Waterproofing Services to Huntington Beach, Palos Verde, Long Beach, Seal Beach, Newport, Laguna Beach, San Clemente, all surrounding communities. We are committed to resolving anxiety and stress caused by water damage through efficient, effective, and lasting waterproofing and rebuilding solutions

Recent Review:

Sharon and Ed came out. They were very professional, measured and gave us options. Within a couple of days, we had a bid broken down by components. As we gathered other bids, no one was like OC Decks in professionalism. We were so glad that we went with them. They communicated with us throughout the process. We never had to guess what was going to happen. The guys showed up early and worked all day. The only delay was for the timber tech due to back log at the port. They went over and beyond to make our deck spectacular. I have never had such a pleasant experience with a remodel. I can not thank them enough for making the process so smooth and for the gorgeous deck and railing we now have.

Reviewed by Karyn S.

Business Description:

At Capital Deck & Stair Waterproofing, we provide quality deck & star waterproofing and coating services for decks, stairs, balconies, and pool decks across Los Angeles and Orange County. We are a family-owned and operated business with over 30 YEARS OF INDUSTRY EXPERIENCE. Our professionals focus on delivering superior results in a prompt, professional manner. When you work with our experts, you can be confident in our warranty-backed services and quality work done right the first time.

Recent Review:

they did a great job on my deck, but were a little pricey. worth the money i'd say. we're very happy with our deck

Reviewed by Nancy W.

Business Description:

At Eminent Construction thanks to a simple yet effective "can-do" and "whatever it takes" attitude, we have rapidly succeeded in earning a reputation for excellence in delivering the best building experience for our customers. We believe in providing quality results for the right price and completing projects on or ahead of schedule and within budget. We build on your ideas. We add our home improvement and remodeling knowledge, expertise and integrity to your ideas as we construct your dream ...

Recent Review:

I can't even put into words what a good job they did, 2 days and they completely transformed my house into something beautiful. The neighbors even came over to say how impressed they were with the work that was done, one neighbor has been in construction 25 years and never seen any group work so fast and beautifully.

Reviewed by Juliette J.

Business Description:

Were a small family owned company that has 5 employees. We have our B-1 general contracting license along with our c-42 that allows us to do septic and sewer and also our trenching that allows us to dig house foundations, block walls, room additions, water lines, and etc. we provide ever job with a proposal before the job and a final invoice at the finish of ever job. we accept checks, cash, and major credit card.

Recent Review:

We reached out to JNL for a small section in our backyard where we wanted the grass ripped out and the area filled in with cement. The area was about 200-230 square feet and they gave us a fair and reasonable estimate. The crew was able to start work the following business day after we decided to go with them. They ripped all the grass out day one, leveled all the dirt day two, and had a cement truck here at 7am on day three. All the guys were polite and professional and we are really happy with how the cement is coming together.

Reviewed by Alicia G.

Business Description:

All of your needs can be found with one call to the professionals at Tri-Star Construction & Restoration Services, Inc. We take great pride in our ability to provide immediate help to homeowners, insurance adjusters and community association managers when property damage arises. Emergency crews for all of your restoration needs are on call and ready to respond 24 hours a day, 7 days a week. When you call Tri-Star Construction & Restoration Services, Inc. you can be confident that you will ben...

Recent Review:

In addition we also had reconstruction of the interior of the ceiling and joists on first floor due to old termite damage. Sal Gomez and his team of workers were par excellence as far as professionalism, team work, meticulous work ethics, knowledgeable, willing to listen, respond quickly to questions either direct or through emails, sensitive to the owners concerns, and they worked quickly and efficiently. At the end of the day they cleaned up both exterior and interior before leaving. Money well spent. We are anticipating to hire them again in the near future for another project. The neighbors were so impressed by the whole project, the owners and workers they asked for business cards and I know at least one has been in conversation for several projects on their site. Words can not express our deep appreciation and happiness centered around our home, the quality of the work and the financial value of the projects.

Reviewed by Elwood H.

Business Description:

THIS ISN'T YOUR NEIGHBOR'S GARAGE FLOOR! Turn your boring, dusty garage floor into a professional designer epoxy floor! All of our floors are 4 layer professional epoxy floors. We use only High grade industrial epoxy. We have many styles to choose from.

Recent Review:

Great pricing, completed the job in two days exactly what was predicted. Overall went great...two 👍👍... Would definitely recommend! AGAIN THANKS JOE!!

Reviewed by Carlos M.

Business Description:

We are a family run business with 40yrs experience and a ca registered corporation and state licensed #995493 we offer senior, military, new client discounts free estimates gladly given and financing option programs. No job to big or small! & residential and commercial. We do every aspect of building and remodeling & energy efficient products!

Recent Review:

Excellent. Mr. Day was very responsive. He communicated with me throughout the project. He arrived on time and was courteous. The quality of his work is outstanding. Nailed it!

Reviewed by lasonya p.

San Bernardino,CA

Angi Certified Businesses

These Businesses meet our standards of certification, which include:

The owner, principal, or relevant manager passing a criminal background check
Required to have applicable state and local licenses
Maintain an average star rating of 3.0 or better on our network, if they have at least one review
Paying to advertise their services
Meeting any other eligibility criteria required by Angi

Business Description:

Moreno Framing and Carpentry is a family orientated and operated framing and carpentry company that is committed to our name and quality of work service. Our passion is providing for our communities with current, accurate, and established home renovating services relating to house siding, patio, decking, and carpentry.

Recent Review:

From start to finish my experience with Mario and Fernando was very positive, quick, hassle free, clean, and professional. They went above and beyond and stayed patient with me to reach my desired design for my bathroom. I highly recommend Moreno Framing and Carpentry and can't wait to hire them for all future projects in my house. Thank you guys again for the amazing work!

Reviewed by Marcia Z.

Business Description:

We have been family owned and operated since 1977. We take great pride in our work and we make sure every job is done right the first time. We offer competitive pricing and quality work on time! Please contact us for a FREE Quote Today! We specialize in Decks and Porches • Stairs • Entry ways • Walkways • Garage Floors• Sun Decks • Balcony • & Much More!

Recent Review:

I'm very happy with the work that I had done as well as the very fair price. David made sure to explain what was happening as he completed the project, and worked with me on the best way to address some issues that were uncovered as the old roof was removed. They showed up exactly when they said they would, and finished right on schedule.

Reviewed by Max S.
Deals in Perris for Decks & Porches
Find Deck & Porch Contractors in
Deck & Porch Contractors in Perris