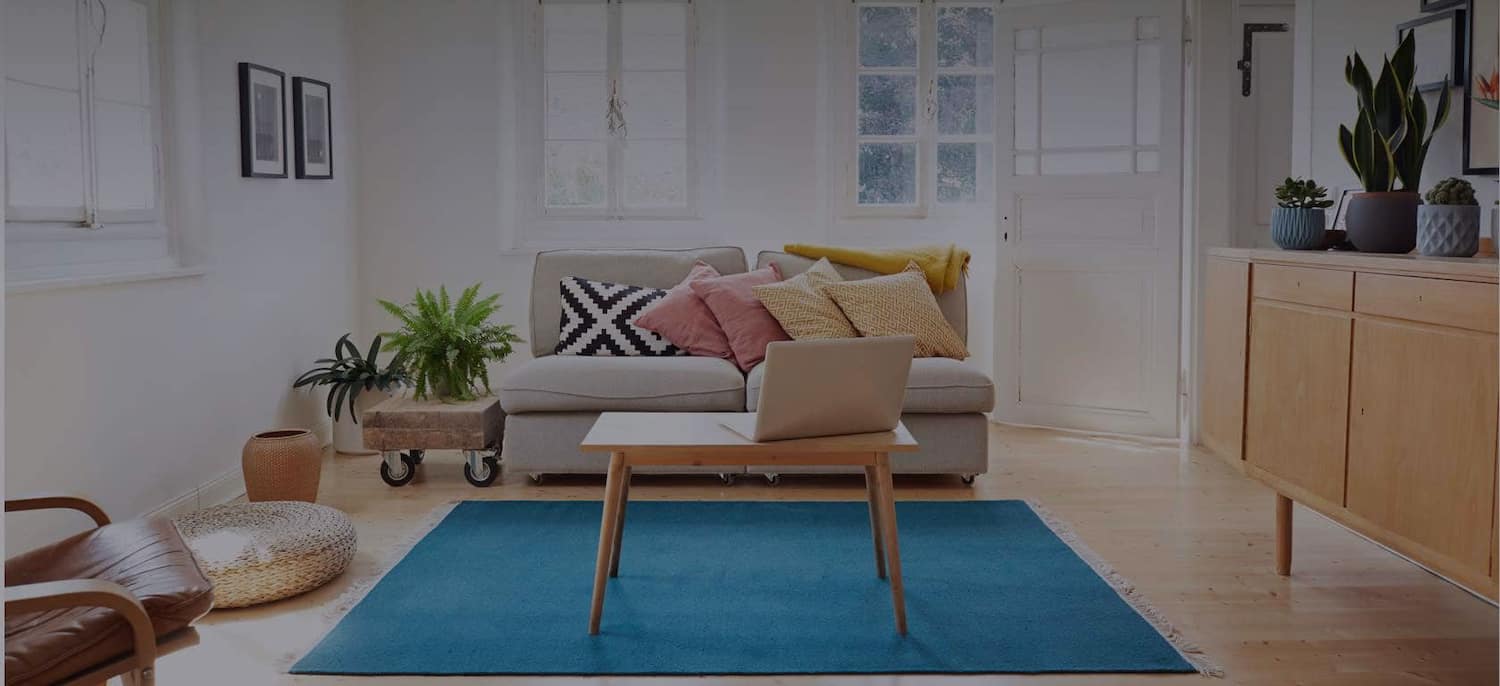 Get matched with top Deck & Porch Contractors in Riverside, CA
There are 123 highly-rated local deck & porch contractors.
Recent Decks & Porches Reviews in Riverside
Moshe, Mickey and the guys at Construction Masters did a stellar job on our huge home remodel. We added a second story to our small 2-1 craftsman bungalow in Westwood, nearly doubling it in size. We also moved a kitchen and living room wall and completely gutted our very old kitchen. We basically rebuilt the entire home, while doing out best retain and restore the character of our older home. We had tried to start this process over a few years, running into snags and unethical contractors along the way, and are so happy that we landed in the capable hands of this team. At every step along the way, we felt honestly communicated with and cared for on a personal level. They were top notch as well as courteous and considerate of our neighbors. Not only did they do a remarkable job and make our house the talk of the neighborhood, they went above and beyond to really be sure we were always 100% happy with all of the work being done. Even with the pandemic hitting right in the middle of our project, they managed to finish within our original timeline as promised. I would without a doubt recommend them for any project you have.

- Michael S.

We hired SOD Home Group for our complete home remodel, and the results are amazing. We're the owners of a 5,300 square foot home in Los Angeles area that we purchased new in 2005. After all those exceptional years with our three children and pets, it was way pastime for repairs and a refresh. We interviewed several general contractors, and we selected Oren and his team at SOD Home Group because of their experience, knowledge, and vision for our home. They transformed our outdated, worn-out home into a modern showcase. They took the house down to the wood framing. They removed walls to open up the house. They installed bigger, modern windows to open up the house to the outside. Doors were replaced. The kitchen was refreshed with new cabinets & upgraded appliances, floors and a much bigger center island. The upstairs balcony was rebuilt with a modern glass railing. Walk-in showers were installed in all the bathrooms. They designed and installed a unique revolving television wall in our master bathroom. The construction crew always worked hard to please us. Oren, who managed our project, carefully tracked the project and made sure every detail was properly completed. SOD Home Group's designer. Eden, who spent countless hours with us in vendor showrooms guiding us through selections of paints, tiles, fixtures, wallpapers, and flooring. Thank you, SOD Home Group, for the incredible work! We are so happy we entrusted you with our home!

- Jessie J.

Horizon Construction & Remodeling Inc

We are happy to see the remodeling is completed. I am satisfied with the materials chosen and the suggestions made throughout the process. Alicia and Mark Besnos collaborated in choosing the design materials. We look forward to many years of our new bathrooms. Thank you Horizon Construction & Remodeling for the remodels. Brian and Alicia Dolan

- Brian D.

SOD Home Group is seriously the best group of people to work with! They turned around my complete house - kitchens, bathrooms, floors, patio, backyard and studio were all renovated. It was a complete overhaul and a tremendous job. Everything was so well done, but in particular I need to give a shout out to the work they did converting the garage into an open plan studio unit I can now Airbnb. That work is truly beautiful and has been noticed by guests and realtors for its quality! To give you some context–before SOD Home Group redid my house, it was an old house that had been shown little love over the years. The original bathrooms were in such a sad state–the showers leaked into the basement whenever the water ran. There was little to no natural light in the house at all. Eden from SOD Home Group helped me to redesign the entire house to modernize it into a beautiful home! Oren oversaw the entire project for 18 months so really so much credit for this job goes to him (see further down for even more of my recommendation!) We started with the bathrooms, which was a complete overhaul of the tiling, toilet, shower, vanity, etc. For the shower, they tarred and sealed the base of the shower completely–which has turned out beautifully. Then we did the kitchen which again was a complete overhaul job. Cabinets, countertop, appliances, cutting a hole in the wall to accommodate the new countertop island… it was all handled so well! Then we did floors… for the entire house! These floors are gorgeous–they're treated reclaimed barn wood with beautiful texture and grain. I recommend asking for them to be double waxed (just my preference) because I like to make sure they're very smooth, but some people prefer the rougher texture under foot. All the walls inside and outside the house were completely painted. We worked hard to figure out the color scheme. Oren has a great sense of color–he was such a great help in this process!!! I went with a simple gray and white for the exterior paint, which let the natural red brick and wood of the craftsman shine through! I'm so happy with the results–it makes the house look brand new!!! Then the Pearl team moved on to the garage/studio conversion. This was such an epic job I can't even describe!!! As we began digging, we found that the old garage unit was missing a foundation! Because of city regulations, we couldn't move any of the existing walls in the remodel, so Oren and his amazing team actually dug under the existing structure and installed a cement foundation!!! This was an epic undertaking and we followed the city codes very closely. Everything was done to code and done amazingly well! The results really speak for themselves, so look at the photos–I now have a 400 sq ft open plan self-contained studio I can rent or AirBnB for additional income! And finally, the team moved on to the backyard and patio! This involved knocking down existing brick wall and digging up 6ft deep concrete installed by the previous owner, which was a complete eyesore to the property! My backyard isn't big enough to accommodate a bobcat, so the team spent weeks digging up this concrete slab with jackhammers and shovels! What was installed in its place is a beautiful firepit, garden wall, and a new cedar wood fence. They also installed pavers as footpath and new garden boxes for growing herbs. Oren also brought in a team to install a patio cover, which now provides beautiful shade for parties during the day! SOD Home Group did such a great job throughout the whole house, were so professional, and really went out of their way to make sure everything was the best. I had my home revalued shortly after the renovation and it skyrocketed in value because of the work from SOD Home Group. Finally, if you get the chance to be so lucky, ask to work with Oren. You'll be thankful you did! I've worked with him for the past 18 months and I can say without a doubt he put his heart into the project and went out of his way to make sure I was happy with the results. He has impeccable taste, attention to detail, and a big heart for his clients - all winning combinations for a stellar project manager! He has a wonderful network of people who can get him the best deals on materials - he's loved and trusted by his team! Oren follows up with his clients to make sure everything is working perfectly and to make sure you are truly happy with the result. Oren is a truly good, honest and hardworking guy and I'd work with him again in a heartbeat! I cannot recommend SOD Home Group and Oren and his team highly enough! Hire these people - they are good people who won't let you down!

- Brendan S.

SOD Home Group did an outstanding remodeling job in remodeling the bathrooms, kitchen, exterior & interior paint, bedrooms and the front hardscape at my house. The work included complete demolition, new tiles, new flooring, new custom vanities, new fixtures and plumbing, electrical, painting and every little detail to complete the project. My key contact person at SOD Home Group was Oren, who was always responsive when I had questions. They completed the project on time and the quality of the work was excellent. The cost of the project was significantly lower than other bids I received. I would highly recommend them.

- Robert K.

This was our second complete remodeling with Oren and SOD Home Group. The first time we hired him was for our investment house that we purchased and this time was for our new home. This remodeling went much better than the first (considering the COVID-19). This remodeling included basically each and every space including the complete remodeling of the kitchen, bathrooms, bedrooms, entry, front landscape and back yard. Oren is very easy to deal with and contributes a lot of value-added ideas to the design. We did not live near the new home (because it was part of our relocation) and he's was very flexible in dealing with us by emails, and video calls including handling many stuff for us. Attention to detail is very good and Oren ensures that there are no loose ends at the end. We highly recommend him.

- Wesley J.

We have had nothing but positive experiences with Construction Masters for our addition and home remodel project. Mickey and Moshe were attentive to every detail. They answered our many questions with positivity and experience. Especially during the challenges of completing a remodel during COVID-19, Mickey and Moshe were nothing but patient. Additionally, the architect and the rest of the Construction Masters team were just as helpful. We are so happy that we selected Construction Masters for our project.

- Jeffrey W.

Mickey had to deal with Conflicting HPOZ and LADBS regulations. He hired the right people to do the plans and fought with the city and made sure everything was in compliance during a pandemic. He also had to deal with subs and getting custom work done while places were slowing or closing during the pandemic. I wouldn't have gotten my project done during this time without him and Supreme remodeling.

- Xavier R.

I had an excellent experience with US Home Developers from start to finish. They were everything you would want: responsive, arrived when they said they would and did top quality work.

- Kim M.

Horizon Construction & Remodeling Inc

Having chosen Horizon Construction & Remodeling for our project was the best decision we could have made. The Project Manager, Eitan Beznos made sure that we were completely satisfied every step of the way making sure that all of our concerns were addressed. He was very pleasant and easy to communicate with. The completed job looks amazing, we could not be more satisfied and, we get many compliments from strangers that walk or drive by. A big kudos to all those involved in the project and we will most definitely recommend Horizon to our friends, neighbors and family. Rudy and Becky Orozco

- Becky O.
Deck Companies in Riverside
Business Description:

a contractor with about 5-10 employees, we work hard to please all our clients to the end of any project, we work under the draw plan for payments on the big projects and deposits for smaller projects.

Recent Review:

Great work was done on time and better than expected. Have recommended him to Friends and Family

Reviewed by Robert B.

Business Description:

At Capital Deck & Stair Waterproofing, we provide quality deck & star waterproofing and coating services for decks, stairs, balconies, and pool decks across Los Angeles and Orange County. We are a family-owned and operated business with over 30 YEARS OF INDUSTRY EXPERIENCE. Our professionals focus on delivering superior results in a prompt, professional manner. When you work with our experts, you can be confident in our warranty-backed services and quality work done right the first time.

Recent Review:

they did a great job on my deck, but were a little pricey. worth the money i'd say. we're very happy with our deck

Reviewed by Nancy W.

Business Description:

Preventative and Corrective Waterproofing Services for Decks, Roofs, Concrete, and all Below Grade structures. We are located in Huntington Beach and offer our Waterproofing Services to Huntington Beach, Palos Verde, Long Beach, Seal Beach, Newport, Laguna Beach, San Clemente, all surrounding communities. We are committed to resolving anxiety and stress caused by water damage through efficient, effective, and lasting waterproofing and rebuilding solutions

Recent Review:

Sharon and Ed came out. They were very professional, measured and gave us options. Within a couple of days, we had a bid broken down by components. As we gathered other bids, no one was like OC Decks in professionalism. We were so glad that we went with them. They communicated with us throughout the process. We never had to guess what was going to happen. The guys showed up early and worked all day. The only delay was for the timber tech due to back log at the port. They went over and beyond to make our deck spectacular. I have never had such a pleasant experience with a remodel. I can not thank them enough for making the process so smooth and for the gorgeous deck and railing we now have.

Reviewed by Karyn S.

Business Description:

Our talented team at JRC Housing specializes in residential home repair and remodel. Roofing, re-levels, earthquake braces, porches/steps, skirting/siding, awnings/patio covers, doors/windows, painting, plumbing/water, heaters, electrical, flooring, kitchen/bath, remodels, and water/fire damage.

Recent Review:

The team at JRC Housing did an amazing job! They were professional and my new cabinets look so good. I would highly recommend!

Reviewed by Tracy S.

Business Description:

All of your needs can be found with one call to the professionals at Tri-Star Construction & Restoration Services, Inc. We take great pride in our ability to provide immediate help to homeowners, insurance adjusters and community association managers when property damage arises. Emergency crews for all of your restoration needs are on call and ready to respond 24 hours a day, 7 days a week. When you call Tri-Star Construction & Restoration Services, Inc. you can be confident that you will ben...

Recent Review:

In addition we also had reconstruction of the interior of the ceiling and joists on first floor due to old termite damage. Sal Gomez and his team of workers were par excellence as far as professionalism, team work, meticulous work ethics, knowledgeable, willing to listen, respond quickly to questions either direct or through emails, sensitive to the owners concerns, and they worked quickly and efficiently. At the end of the day they cleaned up both exterior and interior before leaving. Money well spent. We are anticipating to hire them again in the near future for another project. The neighbors were so impressed by the whole project, the owners and workers they asked for business cards and I know at least one has been in conversation for several projects on their site. Words can not express our deep appreciation and happiness centered around our home, the quality of the work and the financial value of the projects.

Reviewed by Elwood H.

Business Description:

Ocean Seven Roofing is Polyurethane foam roofing and roof build up Expert. We offer Quality service since 1994 for homes and business or Residential and Commercial in Southern and Northern California. Our Foam roofing and cool roof system installation has been the most efficient and the longest term Quality roofing under our resume. With 10/20 years warranty our foam roof system is prepared right and apply the most efficient way with the best applicators in California. We offer Rebates on coo...

Recent Review:

Needed a new roof and relied on Angie's list. Ocean Seven Builders always came out on top and now I know why. Could not have been easier. No high pressure. Just the facts presented so we could make our own decision. Scheduling was fine, always kept us in the loop. Crew was professional, careful not to damage anything like plants, etc. and cleaned up after themselves after each work day. Love our new roof. Very happy with their service. Highly recommend Ocean Seven Builders.

Reviewed by Harry E.

Business Description:

Alpha Structural, Inc. has over 400 years of combined technical experience in Foundation and Hillside Repair. All of our experience is hard-core and down-in-the-trenches – not managed from behind a computer. Our in-house engineers and technicians are among the most experienced in all of Southern California. Alpha Structural, Inc. is the ONLY company in the Los Angeles area licensed to ENGINEER and BUILD any type of repair project. That means that you'll work with us through the whole project,...

Recent Review:

They came out on time, Kept the appointment, but when they saw the location they said that they can't do it. But they gave suggestion of who can do it.

Reviewed by Clementina P.

Business Description:

Family owned & operated plumbing business providing you with superior customer service and the highest quality plumbing services at all times. We have more than 10 years of experience in the plumbing industry we have earned our reputation by providing affordable prices and quality work. In this economy times are tough but we guarantee fast, reliable, affordable plumbing services. With upfront pricing there are no surprises. Commercial and residential service offered. Additional DBA: Villaco...

Recent Review:

Walter was responsive in scheduling. He arrived on time. The work he performed was excellent. He explained to me what needed to be done and made suggestions about how to avoid problems in the future. He kept the workspace very clean. I was very happy with how everything went.

Reviewed by Rachel W.

Business Description:

We only do TERMITES, no ants, no rats, no bees, no roaches- just termites and the damage that they do. We are your best choice for termites. Fumigations come with a Five (5) Year Warranty! We are TERMITE and construction professionals servicing Orange County, Los Angeles, San Diego and now Sacramento for over two decades. Our services are used by Southern California's top Realtors and property managers, as well as homeowners and commercial building owners. Throughout the years we've fostered ...

Recent Review:

They're great. I use them all the time. They respond quickly. They do a really good job and are thorough, efficient, responsive, do a great job, are very knowledgeable and a pleasure to work with.

Reviewed by Michelle and Mike D.

Huntington Beach,CA

A Super Service Award goes to providers who have achieved and maintained a superior service rating on Angi.

Business Description:

OC HOME BUILDERS, INC. we are a "Husband and Wife Team" based in HB but doing business ALL over Orange County (including Long Beach) since 2004. Jim is a General Contractor and is an expert builder for over 25 years, while America is skilled in communications. We are fully licensed, bonded and insured, We are proud recipients of the Angies List "Super Service Award" since 2012. Our crew is dedicated to building quality construction. Let us help you build your DREAM space... Including * Room A...

Recent Review:

It was truly AMAZING to work with OC Home Builders! From the very start, Jim and America were extremely responsive and flexible about our plans and goals for the kitchen reno (and were patient while we re-worked plans with our designer which greatly impacted the scope of the project). They offered great guidance for workarounds to fit our design goals and were knowledgeable and helpful throughout. It wasn't until we finalized all details and started the project that we could really appreciate the extent of the professionalism and communication - each person on the OC Home Builders team showed up to do their part as scheduled, we always knew what stage of the project we were in, and they were very conscious of keeping our house clean and the project contained (which was a major win because we continued living and working at home for the entire duration and my wife was extremely pregnant at the time.) We even added a few additional items to the overall project and they were clear about the pricing and timelines for those as well. There were never any negative surprises or "gotchas" with this team - and best of all, they finished ahead of schedule (on the day my wife's water broke)!!! We are extremely happy with the results in our kitchen and look forward to working with OC Home Builders again when we tackle our next home project.

Reviewed by Matthew D.
Deals in Riverside for Decks & Porches
Explore Our Solution Center for Helpful Deck Company Articles
Deck & Porch Contractors in Riverside