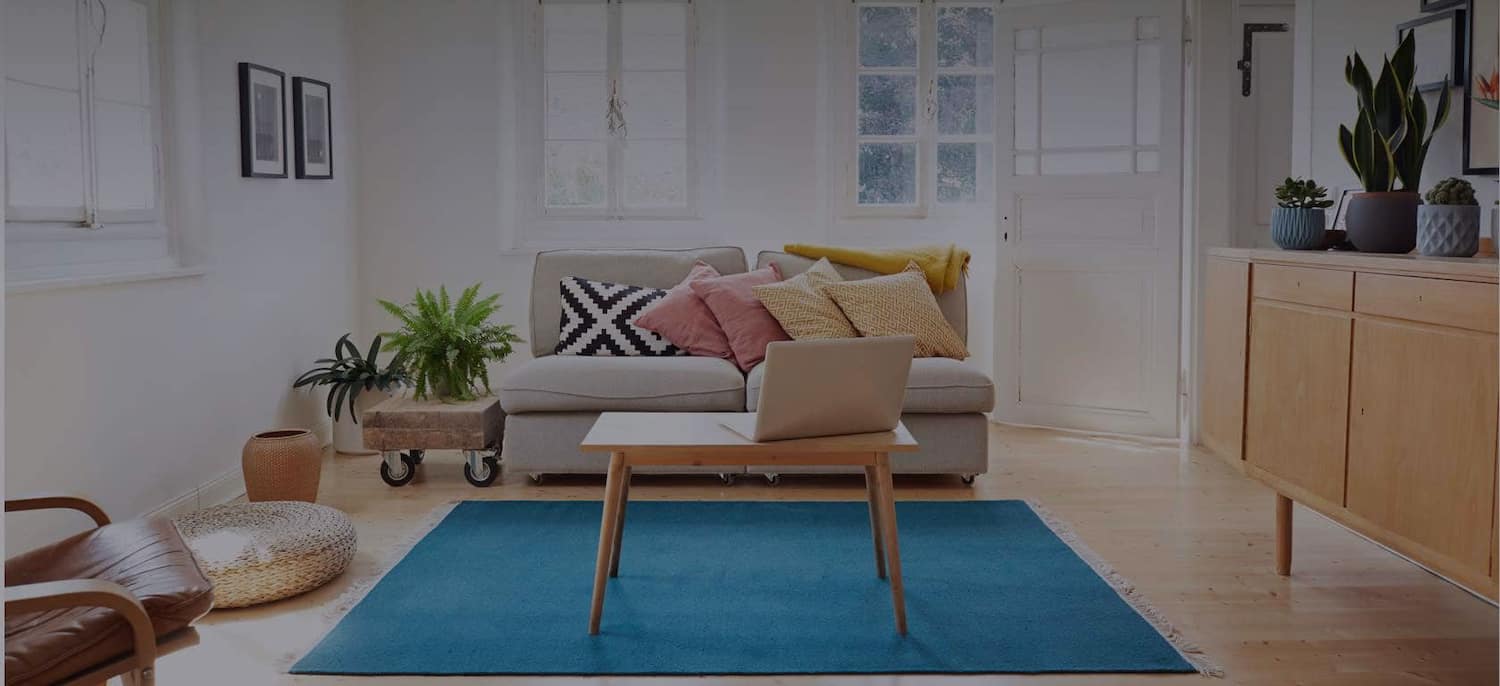 Get matched with top Carpenters in Scottsdale, AZ
There are 88 highly-rated local carpenters.
Recent Woodworking Reviews in Scottsdale
Marcel Painting did an excellent job and the home looked much better when they were done. I would hire them again.

- Marc C.

3nails did an outstanding job. Every employee of 3nails was introduced to us prior to work beginning - that was exceptional. Any corrections were made as soon as possible if needed. Each area of construction was addressed with confidence and accuracy. Afterward, extensive cleanup was performed. The garage extension looks like it's been designed as part of our home for years. Finally, with any construction, there always seem to be the hidden gotchas with demo/tear down prior to rebuilding. Of course, we were no exception. 3nails addressed the issue, tested the problem and continued to build with confidence. As we all know, the devil is in the details. 3nails will always take the dreaded last 10% of a job to satisfied completion. Because of our experience we are hiring 3nails for other major projects. We will report on those projects with big happy smiles. We are sure of that.

- Rich G.

Valley Home Services Plus LLC

James is a great handyman. He repaired my kitchen cabinet facade quickly without removing an adjoining cabinet that another handyman said was needed. He also tightened a faucet that the other handyman said was not repairable. The tile he re-attached was the easiest repair, but saved me the grief. His fee was reasonable too. Highly recommended.

- Richard and Elizabeth L.

I initially found this remodeling company through a friend who had hired a company that botched a bathroom tiling job: Rodriguez remodeling fixed the other company's shoddy work. We have hired them for several jobs now, and they are unfailingly prompt and professional. We know that when we hire Rodriguez Remodeling, it will be done right, done quickly, and that they will stand by their work. When getting the initial estimate, I had also asked about pricing on several things to try to prevent water damage from happening in the future that had been suggested by other repair people like redoing the concrete to redirect the flow of water when it rains, but Rodriguez remodeling suggested some much easier and more cost effective ways of protecting the damage to the doors from reoccurring. They were excellent about discussing options and durability of those options so that I could make an informed decision.

- Genna M.

At first a little unsure...then conlin took the bull by the horns and made promises he more than kept...a man of his word and very skilled......5 stars

- michael w.

Vicente and his crew are very concerned about keeping the premises clean during the construction which means a lot to us because we are living in part of the house all of his workers are very pleasant and understanding to our needs I would recommend Vicente's Business to any of my friends and I have done so and he has picked up work from that all of which were Very happy with his work Vicente he's attention to detail things that you may not even think about which makes me happy he is doing a great job

- Greg O.

Handyman Connection - Phoenix

Based on my previous positive experiences with Handyman Connection, I contacted them about repairing three unrelated issues: (1)water damage to the fascia of my recently built carport; (2) the repair of the latch on a backyard gate; and (3) the installation of a replacement ceiling fan. The work was scheduled after an initial visit and price quote, and I have to say that the whole experience of working with Greg H. was great. Greg assumed the responsibility of purchasing the necessary parts, which alone saved me the time I would have wasted making trips here and there only to come back with a wrong item or two, or the time I might have wasted going back for some part I didn't know I'd need at all. What's more, what I assumed would be a two day job was completely finished in less than one day, and the quality of Greg's work was excellent. As I indicated earlier, I've used Handyman Connection in the past, and Greg definitely gave me reasons to continue using them in the future; I highly recommend Handyman Connection for your next repair or project.10

- Richard H.

Legacy Design Build Remodeling

Thank you so much Legacy for the exceptional bathroom and home remodel. My spouse and I had our master bathroom remodeled, including removing an existing tub, moving the shower, a whole new solid wood closet, new vanity, reconfiguring of the water closet, and installation of a steam sauna. We were so happy with our bathroom remodel, we asked Legacy to install quartz topped cabinets in place of existing half walls, redo the rest of the closets in our house, install a new front door, new paint inside and out, and many other items in and around our house. I think that typically when one gets anything remodeled the results usually look very nice, what with new cabinets/flooring/fixtures/paint, etc. However, what really makes a remodel something to enjoy for years to come, is having it professionally designed and built/installed by a company like Legacy. In the end the remodel my husband and I had done was not simply what I was expecting or hoping for, it was better than I could conceive and is a representation of what a team of professionals like Legacy can do. It was not just an exceptional bathroom and home remodel, but a change to my home that makes it beautiful and functional. The Legacy team went above and beyond and their expertise in what they do to make my remodel perfect. Legacy's design team of Debbie and Jeremy helped me select materials and fixtures that worked with the existing character of my home and really brought all the looks together. The 3-D rendering Jeremy did helped me see how the space could be reconfigured and, in addition to including everything I wanted, added touches that I never would have thought of. And these touches did not measurably impact the cost; they were small items such as a different placement / curvature of a wall and different type / placement of a drain. The thoughtful initial design really made a difference in the final product. Craig was the PM/super who managed my remodel and was fantastic. He handled any issues that came up during the remodel such that I never even knew about most of them. Craig also, in overseeing the day-to-day work and trades, brought up small tweaks that, again, didn't really impact the cost but made a big difference to the final look and functionality of the space. He really understood what my spouse and I were looking for and had awesome ideas that the professional tradesmen and Legacy's in-house master carpenters were able to implement right on the spot, such as a different way to light our new sauna incorporating a hard-wired switch, complete with a stained glass effect, and creating a built in look for my sauna. Craig, himself an experienced master carpenter, also spent some weekends working on making my master closet something that really works for my spouse and me and looks beautiful too (solid pine). I really appreciated Craig's technical expertise and making my remodel flow smoothly. Legacy's in-house carpenters and professionals were truly hard working experts at their crafts. Scott, Floyd, Steve, and Greg made everything just look gorgeous and also mentioned little things they could do to really make things come together. Scott and Floyd, along with Craig, spent a lot of time creating my master closet and getting the shelving semicircle look/functionality I was going for, including Scott creating a wrap around rod design. Additionally, extra matching solid wood around my sauna was added to enhance the look and even the relatively small tasks, such as making baseboard pieces such that they curve around a wall, were done incredibly beautifully by Scott. I was so happy with my master closet, I asked the Legacy team to gut and redo the rest of my closets. Floyd created 4 more build in closets made of solid wood. They are incredibly strong and maximize the closet space. Floyd also installed my front door and master bathroom undersink cabinets. They look phenomenal and most importantly, work perfectly. You know the frustration when something does not work quite correctly (such as a door that scrapes/hard to open or a cabinet not quite lined up), well, I am delighted to say not in my house. I believe many companies can procure nice materials but, without expert installation, it may not be quite right or not hold up well over time. Floyd really took care of things and his experience was invaluable. The last two in-house professionals were Steve and Greg. Steve was a new addition to the Legacy team over the course of my remodel and was also fantastic. He took great care to make sure things were done how I wanted them, even small things such as hooks at an optimum height and configuration. I could tell he really cared about making everything perfect. Lastly, Greg installed my half wall cabinets and made them look one of a kind with the way he built out the baseboards; they look very elegant. The in-house Legacy experts brought out the materials and design to their full potential. In addition to the folks directly employed by Legacy (their design team, project managers, and master carpenters/professionals mentioned above), they work with a great network of skilled tradesmen. I was really happy with the electricians, plumber, counter installers, and tile specialist who came into my home. Everything looks flawless, especially the tile work around my shower walls, including a bench and built ins. I was really impressed with the expertise of the painter Ken. Ken and his crew painted my home inside and out and made the walls look better than they were before by patching and fixing them, even items I had not noticed before. Everything he did makes my home look polished. Ken also put in/designed a new gate for me that is really stunning as it has an aged wood look. On a practical aspect, Legacy also made sure that the materials were up to their standards. I really appreciated this as my spouse and I are in a very different line of work and many times did not know what we were looking at. Legacy sent my new front door back to the manufacturer twice (no additional cost to me) because it did not meet their standards. It gave me piece of mind that they were making sure things were done correctly, even if they were items I might never have noticed (e.g., configuration within a wall). Lastly, on a personal note, all of the Legacy folks were really great to have in my home and were always very flexible with an eye towards making everything about my remodel perfect. I enjoyed speaking with them and hearing their thoughts on how to elevate my home. They really went above and beyond with extra touches. The knowledge and expertise of everyone at Legacy is not something you find just anywhere. Legacy took the initial idea of what I wanted for my remodel and made it something really extraordinary. Thank you.

- Bob A.

John Shaw Home Improvements

I highly recommend John Shaw and his team. John showed up within minutes of the appointment time for the estimate. He and his team started the job and finished exactly as they stated. What set John apart of other contractors is his attention to details and his outstanding communication thru out the project. Prior to completing the job, John initiated an inspection with me along his side. His trained eyes caught few minor issues that required some touch up. It would take me days later to see these imperfections. In summary, John and his team completed a high quality job on time and outstanding communication from Start to Finish. Thank you, John very much for a pleasant experience. Definitely hire again when needs arise

- Jeff N.

Excellent!! Everything was done perfectly. Conlin, the installer and owner of the company was very professional, friendly, knew exactly what he was doing. He was on time and wore a mask the whole time. He did not mind my questions or suggestions!!(Very patient) I would recommend his company and him to anyone needing professional help that is done right!! I have scheduled another appointment for Jan 2021. Sharon R.

- Sharon R.
Woodworkers in Scottsdale