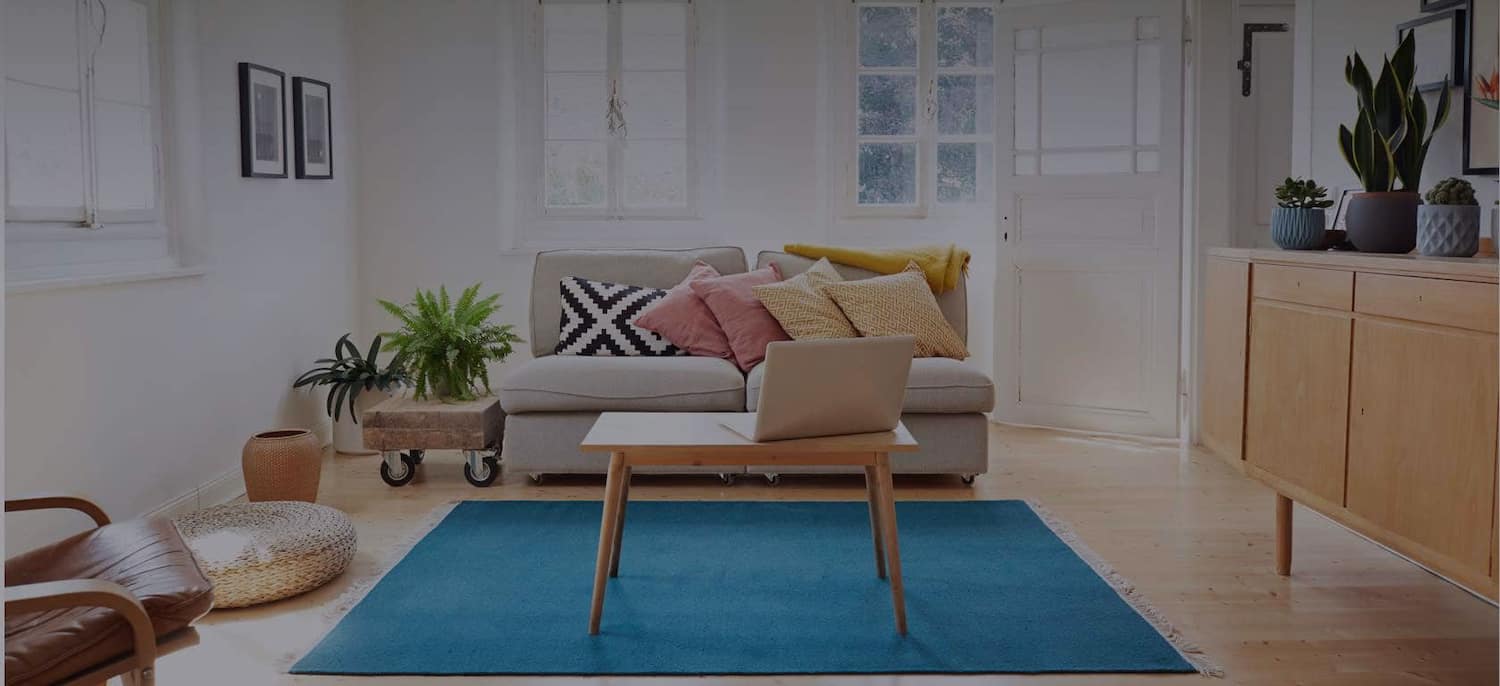 Get matched with top Antique Appraisers in Anthem, AZ
There are 2 highly-rated local antique appraisers.
Recent Jewelry Appraising Reviews in Anthem
J Levine Auction & Appraisal LLC

I heard they were good. Had good rating on Google, Facebook and Yelp but I did read a few negatives. Just like my favorite Restaraunts so I gave them a try. I was so thrilled with Robert, appraiser that came out. Honest and easy to talk to. Knew the market and was very informative. Walked me thru the process and I signed the contract. They picked up the items a few days later. Had them online for auction in a few days. Sold in a week and about 30 days later I had a check. Communication via email with office about check was slow but it came and everything was well documented. I'd just suggest that work on their communication after the sale but again....it all worked as Robert said. Overall, pleased...a B+ or A- overall.

- Victor S.

Arizona Jewelry Appraisals

Services were provided by appointment in a professional manner and the appraisal report was promptly sent electronically.

- Lee F.

Arizona Jewelry Appraisals

We sent a message at 7am and we received a response back in minutes. We also set up an appointment the same day. We walked in and were greeted and then he got right to work. We had our answer the next morning as promised and well before the deadline. Would use his services again in a heartbeat.

- Chris S.

I recently had to travel to Arizona to dispose of my parents? estate. They had quite a bit of jewelry and when I asked my lawyer for the name of a reliable appraiser, he recommended Robert Connelly. My time in Phoenix was limited, but Robert was very accommodating and understood the need for a timely appraisal. He came to their apartment and looked at their antique jewelry, European jewelry, and what I thought was costume jewelry. (Surprisingly, some of what seemed to me to be pretty worthless turned out to be 18k gold!) He took the time to explain what pieces were damaged and whether some costly repairs would actually be worthwhile. He was extremely knowledgeable and very professional throughout the entire process, and I am so glad he was recommended. Overall, it was a very interesting learning experience for me, and once I knew what I was working with, the resulting dispositions went very smoothly.

- MaryHelen M.

Arizona Jewelry Appraisals

Tom was EXCELLANT! He was willing to meet me at his Chandler location so I didn't need to drive up to Scottsdale. Including writing a detailed appraisal that I could use for insurance, he also answered questions on additional jewelry and he was very informative on different gems. Also his pricing was fair. I couldn't ask for more!

- VIRGINIA G.

Mary is awesome! She squeezed us in between appointments. Meeting with her was like meeting with an old friend. She made us feel very comfortable. She is honest, and takes pride in her work. Explained every step of the process.

- Charles M.

Arizona Jewelry Appraisals

We had two appointments with Tom, one for the appraisal of our jewelry and one for liquidating our silver. On both occasions, what he told us matched up with the research we had done on our own about the value of these items. He was always upfront about what our options were and gave good advice.

- Gloria S.

I got a reference for Coin Gallery (and Richard the owner) from a friend who has done business with them for 30 years. Before going, I had spent a lot of time looking through eBay auctions to see what old coins (e.g. Morgan silver dollars) were going for. There were also some gold rings mom wanted me to sell but I could find nothing similar being sold on eBay. But for the coins I averaged out prices and came with what I figured I could get auctioning them off (call it $X). This would of course involve all the supporting activities like taking pictures, posting several auctions, waiting, doing the shipping etc. So I drove to Coin Gallery to get their estimate on the coins and other items. Richard was on the phone for awhile so I waited for him as I had wanted to mention my friend who referred me; there were several other people available to help but they politely allowed me to wait for Richard. During my wait I perused the cases and looked at all the coins (antique and collectible) and other items for sale, lots of items available as possible gifts if I had collector friends. Richard did help me personally which was great, he is nice and no one in the store is pressuring or comes off as superior in any way. It only took a few minutes to assess my items, and his price to buy my coins was within five dollars of $X. So I jumped at that, the time savings alone being tremendous. The big surprise was the rings though, which neither mom nor I had known anything about, those were worth about 2-3 times $X (the coin price)! Richard also offered check or cash, which was great although I don't like to carry a lot of cash so I took the check and deposited it right away. All in all dealing with Richard at the Coin Gallery was a painless and pleasant experience with a nice payoff at the end. For my first time selling coins or gold, I did not feel leery when it was over or wonder if I got scammed, I felt confident I got a fair deal and would certainly go there again or recommend their services to others in future.

- Greg G.

Arizona Jewelry Appraisals

Tom is just awesome!! Simply said. He is very professional & excellent at his specialty. My husband and I had purchased some pieces of tanzanite on a recent trip. The store manager and gemologist of Diamonds/Tanzanite International stated the pieces were fake so we would make a purchase with them. Tom clearly verified & showed me with his own equipment the pieces originally bought were indeed tanzanite. We would highly recommend Tom & his services.

- Jack G.

Arizona Jewelry Appraisals

In late November, my wife lost a 1 ct. old world cut diamond from her engagement ring setting at Walmart. Naturally, she was upset and since it was an inherited diamond with great sentimental value, it made the pain even worse. We located Tom via another website (A's List) and he made a next day appointment to appraise the loss for our insurance company's claim. The policy did not cover "wear and tear" and I was impressed with Tom's integrity that he didn't offer to change the appraisal. He correctly cited that the prongs had broken from wear over time. Fortunately, our insurance company did settle the claim in our favor, but the value was based upon an appraisal in 2002 and today's retail value was significantly more. Tom is a third generation Jeweler and he offered to locate an old world cut diamond via his family in New York, who specialize in estate sales. Within a week, he located a slightly larger old world cut diamond with near-perfect specifications that matched the lost diamond. The price was very fair and my total out of pocket expense was $500 to replace the diamond in a new setting. When my wife and I viewed the diamond the week before Christmas, we took several other diamond pieces to have the settings examined. Two items needed repairs and Tom performed them at no charge. The new diamond was placed in a better setting than before, but still using the original ring. Tom made a trip to his Chandler location to deliver it on Christmas Eve afternoon. I highly recommend using Tom's services. I have no doubts about his integrity, quality of repairs and his appraisals. He is very good at communicating via email and he responds to any questions rapidly. I would not hesitate to use his services exclusively in the future

- Mark R.
Jewelry Appraisers in Anthem
Business Description:

We are a national appraisal association of 300 members. We appraise antiques and art. Some members are dealers and gallery owners but all of us are anxious to serve you. Check our websites http://www.newenglandappraisers.org (click) "Find an Appraiser" for names and phone numbers of our members.

Recent Review:

Great! Patricia arrived at my home at appointed time and was very professional .

Reviewed by Dolores C.

Business Description:

Johnson, Inc. (a Numismatics co.), Nationally known, specializes in Coins, Currency, and Gold & Silver bullion items. We have two categories of service: Online Face to Face personalized service or In-Home for Florida residents. Estate acquisitions and trusts is our specialty. Our ONLINE APPRAISAL Service allows your items and our specialty to meet face to face regardless of distance. We back all our services up with your guaranteed satisfaction! Call or schedule your services today!

Recent Review:

VERY pleasant! Jewelry was appraised, check was issued (later deposited and cleared), and hospitality was a plus.

Reviewed by Ed S.

Business Description:

Whether you're selling a diamond engagement ring, your mother's Tiffany jewelry, Your father's Gold & Silver Coin collection, or it's time to sell a Rolex watch you no longer wear, we'll appraise your jewelry for its highest worth, then make you an offer you can't refuse. At Global, we make selling your jewelry, diamonds and gold valuables an honest, private and free experience via free mail-in service via FedEx insured overnight shipping.

Recent Review:

your referral is too far away. I'm in CA. They are in NY

Reviewed by Stacie D.

Rating Not Available

Pros who have not yet received a review do not have a rating displayed.

Business Description:

Private Pawn was born from the need of many of our pawn clients to handle larger ticket transactions outside the conventional pawn locations. Due to security and privacy concerns of many of these clients, Private Pawn can send a private Arizona pawn appraiser to your location to determine the value of the items to be pawned, and come up with a sum of money which can be loaned against the value of this item. This type of financing is not new to Private Pawn. Private Pawn is the sister company ...

Rating Not Available

Pros who have not yet received a review do not have a rating displayed.

Business Description:

Oriental Rugs of Scottsdale are experts in Oriental and Persian rug cleaning, rug repair, appraisals, and sales. We have thousands of rugs in house. Discounts: $50.00 off any $500.00 new rug purchase, and $100.00 off any $1000.00 rug purchase. Interior designer discounts as well.

Business Description:

Cost is determined by the job. Additional contact names - Tim Forsyth, Chris Vomero, Michael Barry, Reid Geisler, Hollie Yarbrough; Additional DBA - David H Fell & Co AZ.

Recent Review:

We sold old coins and gold jewelry to Coin Gallery. Employee Tim Forsyth assisted us with this sale. He was very knowledgeable. We researched the current price of gold and the value of the coins prior to visiting the store and his assessment of the selling value fit in closely with what we expected. The transaction went nicely and were very satisfied with the purchase of our items. We would recommend doing business with at this business.

Reviewed by Judy G.

Business Description:

PV Coin & Jewelry is a friendly shop that specializes in coins, bullion, jewelry, jewelry repair, and watch servicing. PV Coin & Jewelry features coins from the USA and around the world, gold & silver bullion, coin supplies, and offers grading services by PCGS. We provide free evaluations for coin collections and can assist you with grade screening before sending coins to PCGS. Come in and see our fine selection of estate and vintage jewelry, many one of a kind pieces! Jewelry design and repa...

Recent Review:

These guys were unbelievable, just unbelievable. Fantastic. I went to the mall, to three different places. One was $27.00, another was $20.00. The third one, I ended up paying $12.00.  I went to PV Jewelry, and I asked him how much he would charge to take a link out. He said "It only takes a couple of minutes, I don't charge anything". That's who they are. I asked about sizing my ring (I lost some weight.), he said they really couldn't cut it because of the stone configuration, but that he could put in a little insert piece in the back that would work. He put it on for me, I asked him how much it was. He said he already had the piece from a different ring, so there would be no charge. That's just who they are. It's like a family owned business, the guy was maybe in his mid 30's, and the father was there, sitting in the chair next to the coins. He asked me if I wanted to see any of them, and he was just great. It's a great family place. I went in there to get a gold chain repaired. I have one around my neck that I keep my glasses on, and I ended up snagging my glasses on something and breaking the chain. They had to repair a link in a gold chain. I could see paying like $40.00, and dropping it off and picking it up a week. I went in and they said "If you want to wait a few minutes, we can do it right now." It was $15.00, and there wasn't any tax when I was done. In a heartbeat I would go back to them. I really trust them. I tell anyone I can now about it, because it was an exception as far as businesses are concerned. You just sense that you can trust them with giving you a fair assessment on pricing, and on any repair cost, on anything. You can fully trust them, and you'll realize that by spending any time talking with them.

Reviewed by Richard S.

Rating Not Available

Pros who have not yet received a review do not have a rating displayed.

Business Description:

Welcome to Arizona Jewelry & Pawnbrokers in Phoenix! We are your local pawn store. We pride ourselves on providing a large selection of products for our customers, while also offering a fair price for those who are looking to sell their unwanted belongings. Whether you need to buy or sell jewelry, we are here to help. We also buy and sell antiques and collectibles such as coins. Here's but a short list of items that we buy and sell: • Diamonds • Gold • Silver • Indian jewelry • Guns • Watch...

Business Description:

Independent Graduate Gemologist with 35 years experience. Jewelry, Diamond and Gemstone Appraisals for Insurance, estate and Liquidation Purposes. While you wait and watch in my office or I travel to your location. Offices in Scottsdale. Sun Lakes/ Chandler, Central Phoenix.Gilbert and Mesa areas. Never Leave Your Jewelry! Social Distance Friendly

Recent Review:

Services were provided by appointment in a professional manner and the appraisal report was promptly sent electronically.

Reviewed by Lee F.

Rating Not Available

Pros who have not yet received a review do not have a rating displayed.

Business Description:

At AZ Cash for Gold, you will receive the highest payouts in the country for your jewelry, as well as the absolute best total experience in the industry. AZ Cash for Gold prides ourselves on outstanding customer service, and always exceeding the expectations of all our customers. We buy Gold, Silver, Platinum and Diamonds in any condition. It can be broken, unwanted or out of style jewelry, even dental gold! We have a mobile service so we can meet you anywhere in the valley. Ask us about our ...
Explore Our Solution Center for Helpful Jewelry Appraiser Articles
Antique Appraisers in Anthem