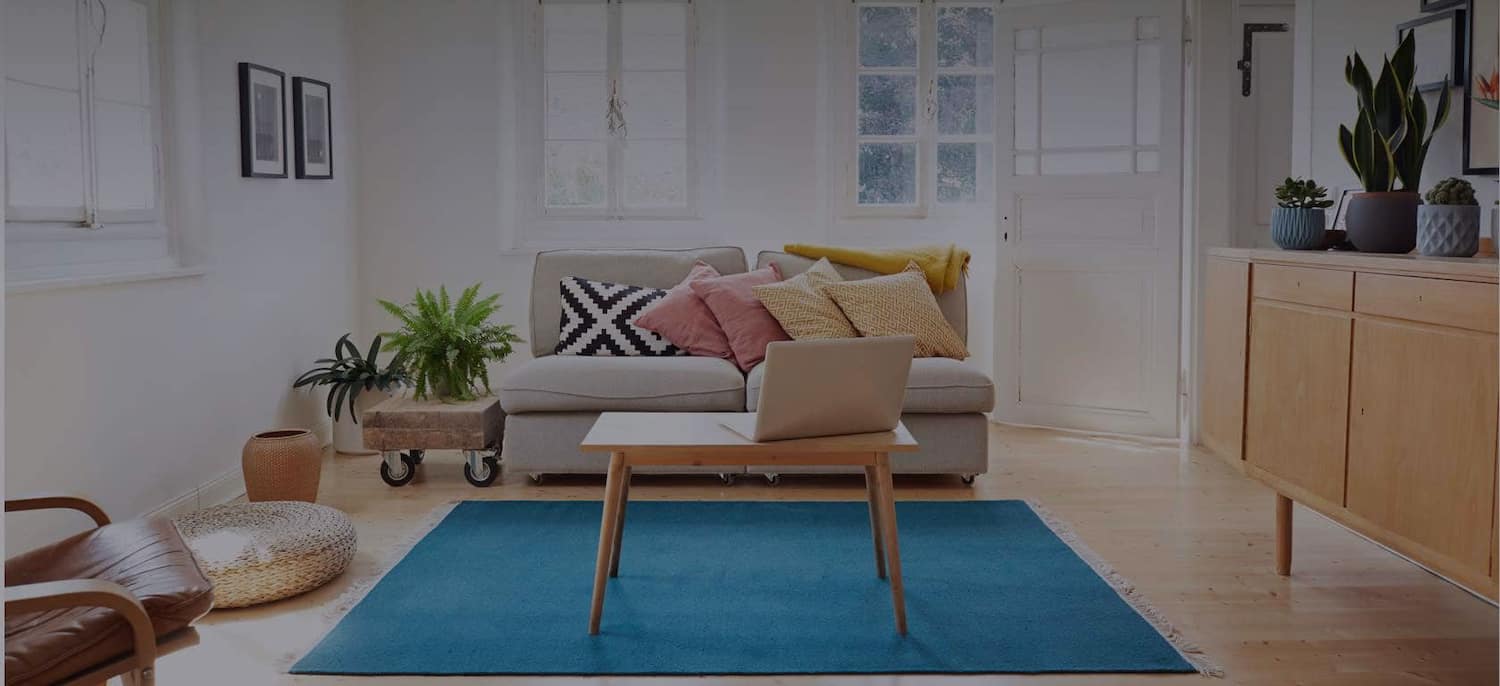 Get matched with top asbestos removal services in New York, NY
There are 23 highly-rated local asbestos removal services.
Matching on Angi
Share some details about your home project.
Within moments, match with highly-rated local Pros.
Compare quotes and choose the best Pro for the job.
Recent Asbestos Removal Reviews in New York
Environmental Assessments & Solutions, Inc.

I am a mother of three young children. My husband and I recently bought a "new" (200-year-old) farmhouse that we fell completely in love with. We had a home inspection performed which told us that asbestos was likely found, but we needed further clarification. The home inspection also found

evidence of mold in the basement crawlspace. I soon called a specialist (he also performed lead inspections) who expressed much further concerns with potential lead due to the age of the home and the ages of my children. He came out to my home with a "lead gun" (I'm sure there is a formal name for that) and left me with a report that was very scary and daunting. "Where do I go next?" - was the question I asked myself late at night trying to figure out a strategy. I spent the next several weeks calling asbestos, lead, and mold contractors. It was extremely overwhelming and I felt way in over my head. My youngest son suffers from asthma, allergies, and a heart condition – so making sure our home was safe BEFORE we moved in has always been the priority. I was getting nowhere and more and more confused with different vendors coming out to our "new" home and providing all different options that left my head spinning. I almost gave up, and then I found Charles. Charles is so much more than I can even express in words. He truly cares, he's meticulous, he's knowledgeable, he's informative, and he's passionate. The first time he came out to our home he did baseline testing to break down for us where everything was at its current state. This was extremely helpful in proving that the remediation experts indeed made the problem much better instead of making it worse. Please be careful that there are many remediation companies out there that perform their own testing themselves AFTER their job has been completed. The tests are nowhere near as specific as what Charles performs. Charles put everything into perspective for me and took the time to actually teach me about all of the tests that he would be performing and why they are specific and important in determining the baseline. We spent hours together on the first visit. He took the time with me to go through the entire house and provide his own visual inspection AND even help me start the project planning process in accordance with my very tight 5-week timeframe. I can still recall driving home that evening and finally feeling a sense of accomplishment and ease that I was now in the right hands and we would be getting the proper guidance in this journey towards make our home safe for our family. Charles is extremely responsive and hard-working. I swear the guy works around the clock and never stops! It's so appreciated when you're under such time constraints and need answers and planning. There is never any hesitation with him. We began the project planning together and I started bringing in vendors to evaluate the scope of the work and keep us on our timeline. He was always one step ahead – creating detailed reports / scope of work and very specific details even down to the exact make / model / size of the dehumidifier that should be utilized after the mold remediation was completed in our crawlspace. Now let's talk about his inspections – where do I start. If you're looking for someone to cut corners or turn a blind eye, Charles is NOT for you. If you do indeed want to feel confident in the fact that the contractor that you hired performed their job sufficiently and remediated all underlying issues than Charles IS the guy for you. Charles left no stone unturned in checking the work of my contractors and that is an understatement. Our initial Mold / Asbestos Remediation team provided me with a certificate of completion and "tests" showing that the issues were resolved. The asbestos immediately failed the visual inspection from Charles and the air quality test for mold showed that the levels actually increased after uncovering more mold during the remediation and not treating properly. They came back a second time and passed the asbestos test, but the testing from Charles indicated that the mold worsened yet again. Charles worked with me to hire a new Mold Remediation team with more experience in this arena. Charles spoke with the Project Manager throughout the scope of the remediation which lasted four days and as a result, all mold was remediated and all air quality tests were phenomenal. The due-diligence did not stop here. Charles worked directly with my lead cleanup team to organize when he would be performing his testing after their work was completed. He took all of the weight off my shoulders which allowed me to focus on other parts of the project and prepare for our move. Finally, Charles worked with my environmental company who performed our duct cleaning after everything else was completed. Due to negligence, Charles had failed the visual inspection three times before bringing another company in to perform the job adequately and to professional standards. Without Charles, I would have been naive to have assumed that the job was completed properly and would have exposed my son with lung and heart problems to filthy air coming from ducts that were not properly cleaned and most likely would have triggered an asthma attack. I kept asking myself throughout this process – "how many innocent families trust that the work they are having done by professionals is being done properly and to the highest standards?". We as consumers trust in the fact that contractors come to do their jobs properly (and I'm sure many do!), but that was NOT the case for us and we NEVER would have been privy to this if it wasn't for Charles. It's been an adventure, but one I would do over again with him by our side. In retrospect, we honestly NEVER could have done this without Charles – he is so much more than a health inspector. At this point in time and after all we've been through, I'd much rather call him a friend! There is nobody else out there like him and trust me – I've done the research and spent the countless hours looking for someone like him (before actually finding him). I now feel confident in the decision that we made to purchase our "new" farmhouse and are looking forward to many, many years of health and happiness in our safe home with Charles ultimately being the main reason for this

Alex was amazing! As he worked he explained each procedure in detail to me so that I would understand what to He explained each procedure. Especially what type of reports l would be receiving. He was pleasant and courteous. Thanks!

Oh I really loved these guys! They know what they are doing and are dedicated to what is a dangerous job, with lots of gov't., state codes, etc. Juan and his team were able to tell me about the ZAI Trust now in place for the Zonolite vermiculite that contained asbestos and even completed all the

paperwork and provided the required samples. The 700 sq ft attic is in a 1904 Colonial and had old vermiculite under degraded fiberglass batting. They removed it all. Juan recommended having the air tested, which is optional, but I have a bedridden Mum and had to remain in the home during the work. They were able to manage with this constraint without issue. I had Generations Environmental do the air quality testing, since I had insulators coming to reinsulate. Superb service there too. I will recommend Undaunted and their team to anyone! The work was amazing Seriously. The attic has plaster/lathe on the 'floor' and it was spotless when they got done! If I ever have a mold issue I'll call them too. They also do insulation but I'd committed to someone else. Give Undaunted a call. You'll be really pleased you did

We used Homeguard Environmental on a previous project on our house last year and were very pleased with their service. When our kitchen floor needed to be abated, we called Homeguard back and were again very happy with the results. The crew showed up on time, were friendly, worked quickly and left

the site in perfect condition for our renovation to proceed. We would not hesitate to use Homeguard Environmental again and would recommend them for your abatement needs

Junior, the owner, was professional and fair (Free estimate) in all phases of my small basement project's pricing, planning, execution, and, completion. He met with his very experienced crew on abatement day, like a leader, and advised his supervisor and them on his plan of action. Like a team,

they set up, worked thoroughly, and, with the "green light" from the air quality testing co., broke down their equipment with exceptional efficiency! They also surprisingly encapsulated my floor and painted the heating pipe. The following day, Junior arrived early to inspect the work and update me on the completion paperwork processing from the DEP. Within a week, I received those official docs from him and paid the balance due. Finally, whereas other abatement cos. planned my project to take up to three days, Junior's crew successfully finished it in less than one....and for thousands of $ less

I have used AAA Lead professionals for lots of remediation and inspection work. I have found them to be very professional, knowledgeable and well-priced. Overall a real pleasure to work with.

Very smooth transaction. The Homeguard Environmental team was great to work with, and they did what was contracted in a professional and responsive manor.

FANTASTIC service! Great communication with prompt arrivals on the works days. Totally friendly and professional staff. The job was done on time thoroughly pleased with all aspects of the job! Highly recommend! A+++++

BOWERMAN CLEANING & RESTORATION

Mike was my initial contact and then worked with Craig to schedule and handle the job. Craig was extremely professional, courteous and great to work with. So responsive!!!! They did the job quickly and efficiently and even came back after to handle minor issues.

I used AAA lead professional for asbestos testing and remediation. Josephs company was professional and demonstrated a lot of experience. AAA tested my home, found asbestos and did the remediation as quoted in a timely fashion. I highly recommend Joseph and his team at AAA.
Last update on May 23, 2022
Asbestos Removal Services in New York
Explore our Solution Center for helpful asbestos removal service articles
Each of the six types of asbestos poses a risk of serious disease to people exposed through construction or products.

Asbestos is a naturally occurring, flame-retardant mineral used in home construction materials from the 1900s to 1970s. Learn about its danger and uses.

Tradespeople like remodelers, roofers and plumbers are more at risk of asbestos exposure due to the work they do. Learn more about the history of asbestos.
asbestos removal services in
New York
Companies below are listed in alphabetical order.
To view top rated service providers along with reviews & ratings, join Angi now!
Asbestos removal services that service New York