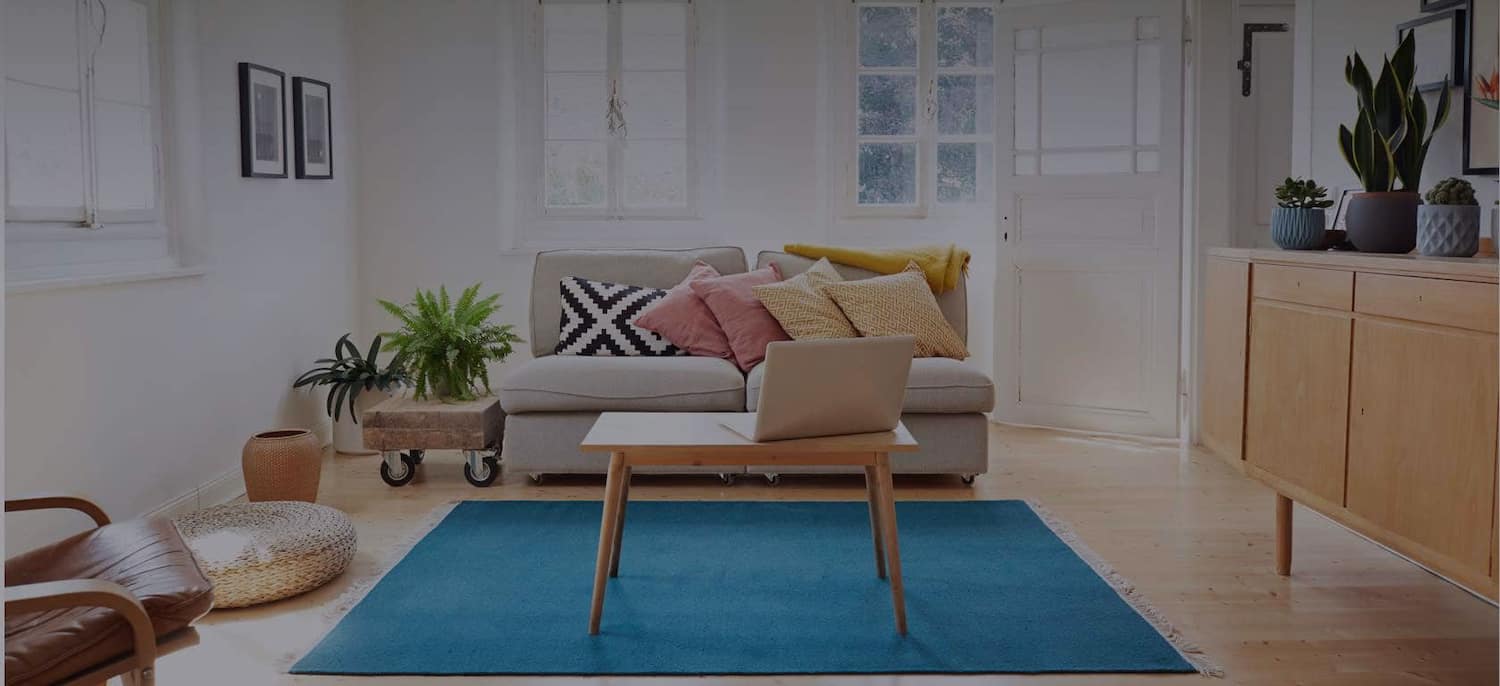 Get matched with top Concrete Levelers in Atlanta, GA
There are 32 highly-rated local concrete levelers.
Recent Mudjacking Reviews in Atlanta
AquaGuard Foundation Solutions

EXCELLENT. JEREMY AND CODY WERE PROFESSIONAL,PERSONABLE, AND WENT ABOVE AND BEYOND TO EDUCATE AS WELL AS REPAIR. THEY TOOK TIME TO ESTABLISH A RAPPORT WITH ME AND THE WORK WAS ALL THAT I COULD HAVE ASKED FOR.

- BRUCE G.

AquaGuard Foundation Solutions

I am on the cusp of a difficult dilemma. I am not sure how to say this so I will just go step by step. I had my pool deck leveled along with stone steps being stabilized. I did extensive research talked to a lot of people. I called Aquaguard and they sent out a System Design Specialist. His name is Zach; he was extremely knowledgeable, professional and a very nice guy. We went over the deck and discussed what I could expect and not expect. I knew from all their reviews and their website they really go out of their way to make sure you know what they can and cannot do. I knew from my research their people where skilled. I signed the contract t and gave Zach the deposit. About a month later they marked and mapped out the pipes. Every person I came in contact with was professional. I was notified prior to appointments they were coming. The workmen arrived on the scheduled date and time; they said we contacted them at the perfect time. Our deck needed work but we did not let it go for years before we called them. The two men knew there stuff. Initially the deck was set up to have about 60% of the deck worked on. I did however tell Zach to put into the contract specifically that if they decided it might be better to do the other areas after the initial ones specified, to do it and that would be fine. I left it up to them, they were the professionals. They did in fact do the entire deck plus we had them stabilize a set of steps that came up to the deck. Everything looked great and the work was exemplary. The total cost was $4,836.45. For us that is a lot of money however in this case it was money well spent. One reason for choosing Aquaguard was the reviews. I had read some where they came back out for adjustments and the like. It has been a month and today I was out walking the deck there was one small area that seemed much lower compared to the rest of the deck. It was at the end of the deck. I got a flashlight and found a good size empty space between the deck and the ground that had not been filled. I called Zach and explained the issue and he was here in an hour. He took a look and agreed that it did need to be done. He measured the area and we were talking. Then he said that he was going to work on the cost. I was surprised. I told him I thought this was covered. The workmen missed a spot. those things happen but I didn't think I would have to pay to have it completed. The reason I had it put specifically in the contract was so this would not happen He told me that he would do his best to keep the price down. The issue I had did not fall within the parameters of the warranty. He was correct; there had not been any shifting or problems with the work that had already been done. I knew they were the company I wanted to do the work. They have the best product, (in my opinion), and they would do it right. However after almost $5,000.00 another $2,000.00 is huge. One small area was missed I had planned on the initial work and possible extra work. It was the very reason I specified if they felt the extra areas needed to be done, they had the option to do it then rather than come back again. That is why I wanted it added to the contract so this would not happen. There I stood, and it was happening to the tune of $2,000.00. What else can I do? No one else could do it like they do. I am just disappointed about this. That said… It's a great company and this is a strange review. UPDATE: Somehow, unbeknownst to me they caught hold of this review much quicker than I could have imagined. They were on top of it immediately. I received a call from there sales manager over the Concrete Division, Blake, the day after the remnants of Zeta hit Atlanta. Many people, including myself were still dealing with power outages.Right out of the gate he apologized profusely for what was a misunderstanding on his part between Zach, the project specialist and himself. He mistakenly understood it to be a new project separate from the already existing work. When he realized what the error was he called me to tell me that there would be absolutely no charge what so ever and to again please accept his apology. I was assured that everything would be taken care of ASAP. Within an hour of the call my Visa was credited the deposit. Within two hours I received another call from Zack, the specialist with yet another apology and assurance that he had no idea at the time that there was in fact a communications issue. He had told me that the job was to take place the day before Thanksgiving. Within an hour of that I was informed by their scheduling department that the job had been rescheduled for the following Tuesday. Five days from then. As a retired business owner myself I must say it was nothing shy of impressive. Not just the acknowledgement but the speed and efficiency with which the overall logistics involved in making everything right was on point. I don't know what more to say outside of Well Done. If I had kids I would want them to babysit for them. I knew there was a reason I went with this company.They do in fact set a standard that most could only strive for. If it were possible I would give them 6 stars.

- Danny D.

Engineered Solutions of Georgia

Arrived on time; professional labor; stuck to the task; finished one day early; not a dime charged over the quote.

- Erik W.

Madewell Concrete - Atlanta

Did a great job on my driveway replacement. Great customer service-completed all my requests and made sure I was happy before leaving the job site. Totally recommend for the job and the value.

- Brian K.

Lift It Rite is a local Gainesville Georgia company. This was a professional job, from the estimate to scheduling the job, to completion. They showed up on time and ready to work. Both owners came out. Everyone was courteous, friendly and professional. I had about a 20 foot section of decking that had sunken below the level of the adjacent concrete. The drop ranged from 1/4" in some areas to over 1" in one 3 foot section. A serious tripping/fall hazard. They swept up all the concrete dust from the holes they bored that was possible to get. Pumped the foam and raised each area back to the level of the adjacent concrete, cleaning up the foam debris as they went. After raising the concrete, they took a concrete saw and cut the jagged concrete along the original joint line to produce a smooth line. Then they filled that area with a liquid foam like backer bar, pushed it down into the joint line then smoothed it with a wire wheel once it had dried(One of the other service providers charged an additional fee to seal the joint line). Finally they sealed the holes they had drilled and did a final cleanup. They did this in 2 hours! And that includes setting up the equipment and putting it all back in the truck. And the price was the most reasonable of the three companies I got estimates from. I will use Lift It Rite if I ever need concrete raised in the future. And I highly recommend them to anyone looking for this type of service.

- JC M.

Madewell Concrete - Atlanta

The professionalism of management team very articulate when explaining things they're prompt with arrival workers are friendly approachable and listens to customer concerns will highly recommend this company

- Mike P.

AquaGuard Foundation Solutions

Excellent communication at time of estimate. Quick follow-up with scheduling and information for day of work. Two installers were timely, appropriately friendly, focused and efficient during three hours of work. Areas needing leveling were leveled as needed. Used AquaGuard at another house in 2016 which is why I called on them again.

- Mary K W.

Madewell Concrete - Atlanta

Everyone at Madewell was extremely professional and made us feel confident in their work. They were on-time, professional and effective. They were excellent about answering any questions we had and our repaired driveway looks great!

- Allie M.

Madewell Concrete - Atlanta

They were excellent! On time, crew worked hard, excellent finished product! Looks wonderful! I will be recommending to everyone in my neighborhood!

- Karyn S.

Madewell Concrete - Atlanta

The professionalism of management team very articulate when explaining things they're prompt with arrival workers are friendly approachable and listens to customer concerns will highly recommend this company.

- Mike P.
Mudjacking Contractors in Atlanta
Deals in Atlanta for Concrete - Leveling/Mudjacking
Explore Our Solution Center for Helpful Mudjacking Contractor Articles
Find Concrete Levelers in
Concrete Levelers in Atlanta