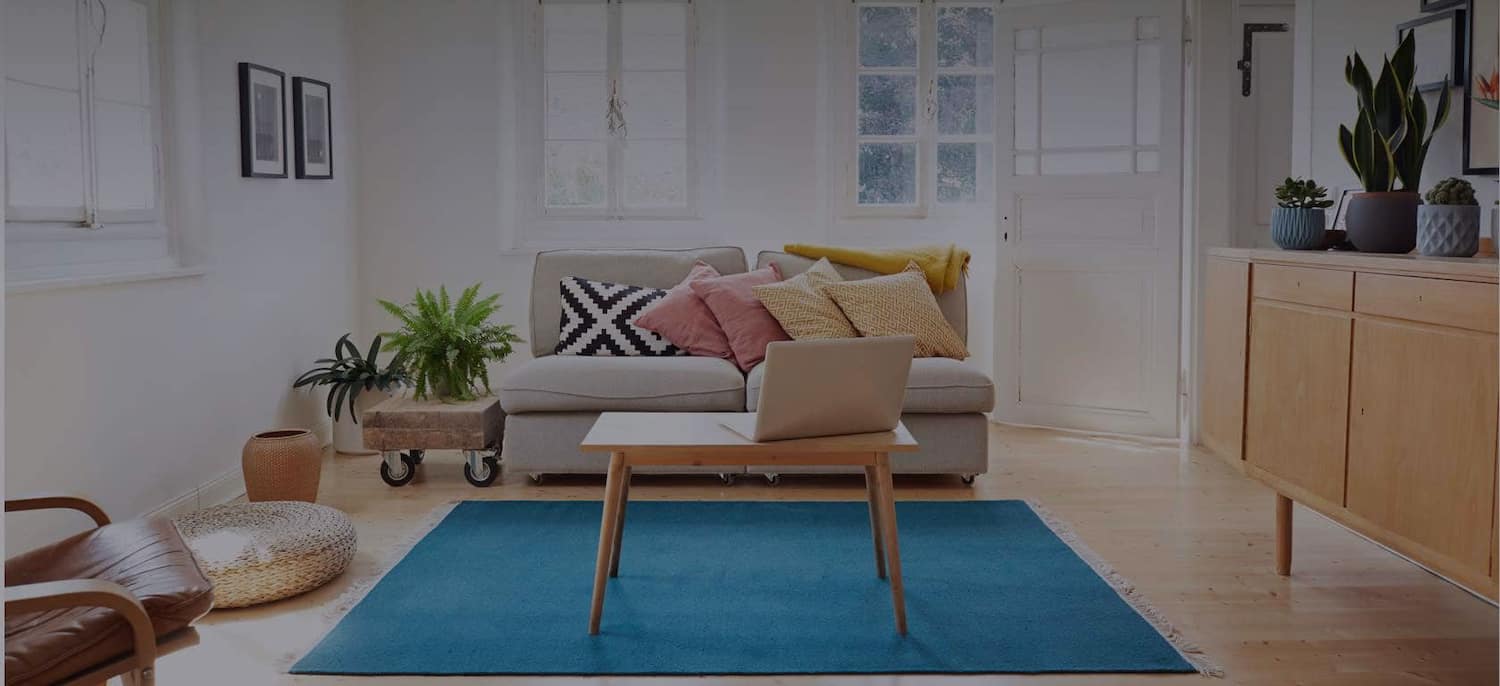 Get matched with top Land Surveyors in Tacoma, WA
There are 4 highly-rated local land surveyors.
Land Surveyors in Tacoma
Tacoma,WA

A Super Service Award goes to providers who have achieved and maintained a superior service rating on Angi.

Business Description:

Land surveying company located in and servicing the Puget Sound region. We specialize in boundary/property line resolution and staking. Many of our customers are interested in making improvements to their yard or house, such as, landscaping and/or putting up a fence or other structures. And need to know the lay of the land and where their property limits are. We are a small business, that uses the latest technology in order to achieve high precision with efficiency. Because of this, we can of...

Recent Review:

The process went smoothly. Ryan was a clear communicator, and super helpful. We would use Salish Geo again.

Reviewed by David H.

Business Description:

Axis Survey and Mapping is a premier land surveying firm

Recent Review:

Everything was fine with them.

Reviewed by Souvik R.

Business Description:

The benefit of hiring us is that a Licensed Surveyor performs the field work on each project. The prevailing trend in this industry is that it's rare to find Licensed Surveyors performing their own field work, nonetheless, handling the entire project to completion. Additionally, we retain your project file on records indefinitely. Should you have questions arise in the future, we have the added advantage of being able to respond according to our project experience.

Recent Review:

Fantastic service. I called around and eventually settled on Escarez. To my surprise the quality and type of survey performed was at the highest standard including a full surrounding block transit to be sure my survey was accurate. The final survey included all manner of details along the line, short retaining walls - old concrete structures - fence posts, etc. In the end I was given an onsite walkthrough with the drawing set to describe the details. Extremely satisfied and will use Escaraz for all my future projects -

Reviewed by Frank W.

Business Description:

Ford Land Surveying, Inc. is a family owned and operated land surveying company that has been operating in the state of Washington since 1994. Preparing topographic and land boundary surveys, together with all other surveying related services. Ford Land Surveying, Inc. is based in Snohomish Washington and serves all of the state of Washington. Our office is home based with a very low overhead which allows for reasonable fees for surveying services. The business owner has over 35 years experi...

Recent Review:

Ford Land Surveying was easy to work with. They gave me a rough estimate over the phone and were available the following week. The other company I contacted was about the same price, but booked 5 weeks out. Darren got the work done while I was away from the house and left the corners clearly marked with rebar and wooden stakes. I received the drawing in the mail a few days later, and Darren was readily available to answer my questions.

Reviewed by Joshua B.

Business Description:

We are a local family run business that strive to provide our customers with the best services and prices. Not only are we a reputable business with a long list of supporting customers, we also have over 20+ years of experience.

Recent Review:

Quan and his team showed up on time and worked steadily. The yard clean-up was well done, some pruning was OK, and they finished in about 4 hours. Beauty bark (supposedly 10 yards) was so lightly spread you could expose underlying soil with a gently scuff. Not sure we actually got all the beauty bark we paid for. The overall price seemed exorbitant for the time spent (that's due to our own naivety). For that reason, my wife says we won't use them again.

Reviewed by Barbara L.

Business Description:

Owned and operated. Additional phone numbers: (206) 448-2828, (425) 455-4508, (253) 841-0553.

Recent Review:

Requested a quote on June 30. It is July 9 and I never even got acknowledgement of my request! There is no indication in Angie's List or on the Internet that they are closed or out of business

Reviewed by MICHAEL I.

Business Description:

We are an active full service Land Surveying firm providing a complete range of Land Surveying services. We specialize in residential and commercial surveys throughout western Washington state. We cover the following counties: Skagit, Snohomish, King, Pierce, Thurston, Kitsap, Lewis, Clark, Kittitas and Lewis

Recent Review:

Tom didn't prepare map according to City's requirement. It took me months longer and thousands of additional review fee to correct the mistakes and missing items in his work. It was very difficult to get hold of him. Rarely keep his promise for delivery time.

Reviewed by Qi Z.

Business Description:

Bracy & Thomas has been serving Western Washington since 1954. Bruce Studeman is a Licensed Land Surveyor. Bracy &Thomas provides land survey service for: Property & Acreage Boundaries Subdivision & Platting Topography Construction Staking Condominiums Call Now for your surveying needs!

Recent Review:

I called them on a recommendation. They said they were busy but would get to it. A month goes by, I check in...still busy...I am patient...more months...then its done but not submitted. Calls don't get returned. The nearly a year later they say they sent it to FEMA and hang tough for a few more weeks. No word...another month...I call FEMA to check...nothing had been submitted. Being busy I get...giving someone the brush...not cool...lying to your customers...unforgivable and should not be in business if that is how you are going to practice.

Reviewed by Dan O.

Rating Not Available

Pros who have not yet received a review do not have a rating displayed.

Business Description:

APS Survey & Mapping (APS) is a Woman Owned Small Business (WOSB) and a Small Disadvantaged Business (SDB) serving the Pacific Northwest. We provide full-service utility, boundary, topographic, and hydrographic surveys as well as route mapping. APS is uniquely qualified to meet your surveying need. We have gathered a highly qualified team of survey professional and cartographers to provide our clients with comprehensive services.

Rating Not Available

Pros who have not yet received a review do not have a rating displayed.

Business Description:

Harmsen & Associates, Inc. (HARMSEN) specializes in Land Surveying and Civil Engineering with three locations in Monroe, Mount Vernon, and Oak Harbor HARMSEN has been providing land surveying and civil engineering in Washington State since 1974. Our professionals have the experience and knowledge that will directly benefit your projects: knowledge of local land history, codes, and ordinances; ongoing professional education; and many years of professional practice, all combine to provide resp...
Recent Land Surveyors Reviews in Tacoma
The process went smoothly. Ryan was a clear communicator, and super helpful. We would use Salish Geo again.

- David H.

Ryan was professional, courteous and helpful. He gave consideration in pricing for my neighbor's and my properties being done at the same time. I recommend Salish Geo for anyone needing a property survey.

- James C.

We read many positive reviews about Salish Geo so hired them to find boundaries on our property. Salish Geo lived up to their excellent reputation! Ryan is professional, quick to respond to emails and phone calls, friendly, and punctual. We would hire Salish Geo again and highly recommend this company!

- Ronda H.

Salish geo was on time, professional, and friendly. Good people, if i need any other survey work done I'll be calling them again.

- James C.

Excellent service and communication throughout. Very courteous and professional. I am pleased overall. I highly recommend them.

- Susan W.

Great! Ryan was very responsive and underbid bigger companies. He was also much easier to communicate with as well as more personable!

- Celia J.

I have a uniquely shaped lot with difficult property lines to delineate, which SalishGeo came, surveyed, and clarified. The communication was open and receptive. They were upfront about how to communicate with them throughout the process (as they're usually in the field). From what I can tell, the work is thorough & clear, as I now know where the boundaries are and what dimensions I have to work with for future property improvements. Simply put, I'd work with them again or at the very least be willing to refer them for someone else's survey needs.

- Jon J.

Ryan and his team did a great job, handling our woody backyard with ease. He did a very thorough walkthrough at the end with us, showing us ground markers and explaining everything fully. The property map he did is great, it shows how the house and fence are situated within the property lines, which is super helpful. All in all a very good experience.

- Sandra P.

Ryan was very responsive and provided a good quote; showed up when he said he would, was very friendly and did the work quickly, and the results were exactly what we'd needed. I wish working with every service provider could be such a pleasant, low-stress experience!

- Sean C.

Work was completed on time and professionally. Ryan was very responsive even after he received payment.

- Craig R.