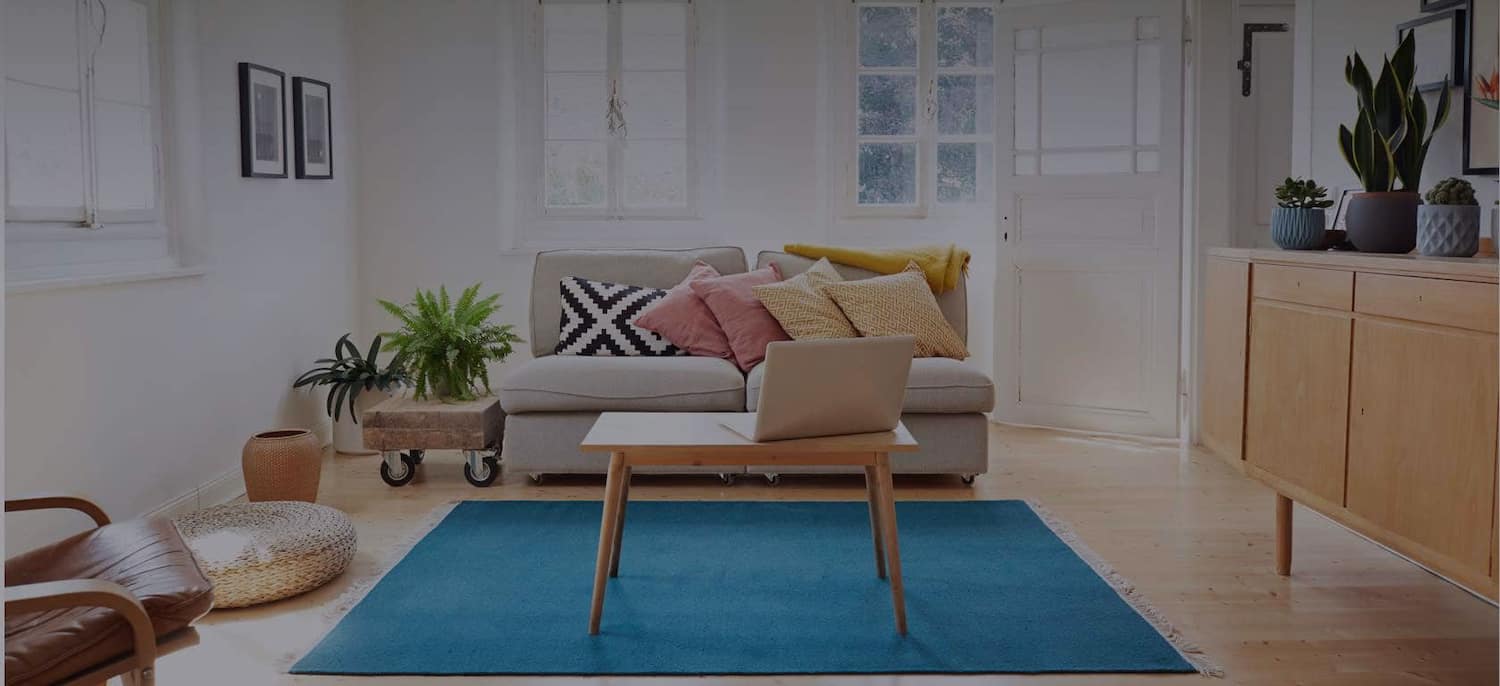 Get matched with top Door Installers in Pasco, WA
There are 6 highly-rated local door installers.
Recent Door Installation Reviews in Pasco
First, JW Improvements came highly recommended by a neighbor. Like me, she had previously bad experiences with contractors/handymen she had hired for previous jobs. Like her, I'm extremely happy with the work JW Home Improvements performed. Two of the jobs they were here to do - fix the problem with the cracking grout in the full bathroom and installing a new door into a storage area under the stairs-- were jobs previously done by two not so good contractors. I feel confident I won't have to have someone come fix anything JW Home Improvement did in my house. The door to the storage area looks like it has always been there and makes the space usable. I can't say enough about the tiling in the 1/2 bath - except I wish I had known about JW Home Improvements when I re-modeled the full bath. I also now have closet doors that actually open properly. I also highly recommend the two employees of JW who came to do the work -Jesus and Alberto. Both arrived on time, worked diligently the entire time they were here (important when you are paying by the hour), very friendly and professional. And as I have already said - work looks great. The work took 3 days (approximately 8 hours per day). They do charge on the higher end for the hourly rate for handyman services; however, that old adage "You get what you pay for" works here - I paid more and received excellent services.  (I paid a lot less for the other two contractors and got exactly what I paid for - crappy work that had to be re-done; costing me more in the end!) I have some other jobs that will need to be done if I stay in the house - I will be calling JW Home Improvements to do the work.

- Kalyn K.

DH West Coast Construction LLC

I sent an email to D's West Coast Painting and Construction over the week-end.  By Monday Darrell had called me and asked what repairs I thought were needed.  They arrived on Tuesday when he said he would.   They replaced the entire door to include the door frame and jamb.  There was dry rot in the floor of the entrance to the home.  They ripped out the area which had dry rot and replaced it with good quality materials.  They also painted the new frame and door.  The attention to detail and the desire to do quality work were evident in everything that was done.  And he cleaned up the entire area after he was done.  Not one bit of trash or debris was left behind for me to clean up.  The estimates were fair and honest.  The work was completed in a quick and timely manner.   I would do business with Darrell and Heather again.

- Jesse K.

Built Construction & Electric LLC

The whole project went extremely well and was on budget. Ryan was easy to work with, professional and kept in communication through the entire project.

- Carla B.

I hired Nick of Brandon's Floor Covering to install wood plank laminate flooring, base molding and premium vinyl squares into my 11-year-old suburban house.  Since the wood flooring was replacing carpeting, it was important that the subfloor be level and in good condition. Neither one of these conditions was true in my house. Nick did considerable preparation work, including screwing in an innumerable number of protruding screws and sanding the entire 900 sq. ft. of sub-floor, before he began the actual installation.  I bought a good quality wood flooring.  The resulting wooden floor is beautiful.   I hope that the combination of good floor preparation, good quality materials, good installation, and adequate maintenance will keep this floor beautiful for many years. Nick also installed 300 sq. ft. of premium vinyl squares in my kitchen, laundry room, and bathroom.  I don't believe the installation of this flooring required extensive preparation work because it was being glued over existing sheet vinyl.  The resulting floor looks somewhat stone-like.  Again, I am very satisfied with Nick's installation.   Nick installed wooden base molding and door stops in all of the areas where he had installed new flooring.  He also hung the door jambs, trim, and doors for a set of French doors.  I was especially pleased at the hanging of the French doors.  The Company I bought the doors from had originally hung the doors so that only one door opened and closed freely.  After a verbal altercation with a representative of that Company, I fired them from the job and hired Nick instead.  As it turned out, Nick did an outstanding job re-hanging the French doors. My conclusion: Nick of Brandon's Floor Covering did an outstanding job installing wood plank laminate flooring, base molding, and premium vinyl squares in my house.  I would heartily endorse his services.

- Janice K.

Poseidon Painting Co. LLC

It went great these guys worked all day long didn't even take a lunch break, they showed up about 9 and worked until 5, which our neighbors were grateful for, didn't wake anybody up!  They left everything clean, and even worked around the flowers that are blooming now, very nice crew.  And they didn't blast music like some other contractors we've had.  they did a GREAT job!

- Diane S.

Poseidon Painting Co. LLC

They did an excellent job. They were professional in all ways - promptness, quality, communication and advice.

- Ruth H.

Excellent!!! The whistling window they suggested a very low cost fix we could perform ourselves and the leaking window said it wasn't a window problem. They didn't charge for the consultation.

- Andrea R.

I recommend them. They have an excellent service as far as coming out and doing the work with installers that contract with them. We had the best experience because I didn't have to find my own contractors, the people came immediately, they were great people to know, and they were good workers. Everything just turned out wonderfully. Lowe's has people that only deal with those contracts so you aren't just working with the guy off of the floor. They have people in an office that get the contractors, they keep in touch with you, they tell you what time they are coming, they check with you afterwards, and they actually come on site to make sure you are happy with everything. I thought it was really inexpensive. I would use them again; we are considering them for new kitchen countertops.

- Linda K.

Best Construction General Contractor

Before I chose Best on the initial visit before their bid,  I could see they understood painting and saw things that were needed to be done to get the results i wanted on a repaint job of a house built in 1996. Work began on the day agreed and was done in four work days the same week.  One day lost due to rain in wise  decision not to risk damage to new paint by a rain shower. . First they pressure washed everything.  Then the second entire day was spent preparing the surfaces, sanding some peeling paint, filling holes and cracks with caulk and priming these areas.  Then, after the rain delay,  in two days the painting was finished in perfect weather.  Best had four workers each assigned to part of the painting, so two worked on the big spray painting which required careful masking of windows, doors, light fixtures etc. Then they painted the front door and garage side access door neatly with a different color.  A third worker specaiized in the white trim and porch railing  being extremely careful to make a neat edge where the white trim and main house color met together without overlaps . The fourh worker hand brushed  and rolled strain into an overheat louvered patio cover. He went over each cedar board many times with roller and brush until the wood would not soak up any more stain.  VERY good coveage.For the entire job four colors of paint and stain were needed and they used Home Depot's highest grade exterior  paint that got top scores in Consumer Reporta long term paint tests. Planning and supervision of the work was outstanding, and they added a second coat to a West wall hit by afternoon hot sun.  One advantage of Best Construction is they were skilled in other contraction work and I used them to repair a wind damaged storm door.   Also. they noticed I had some roof shingles on the ridge top that were damaged and repaired this for  a small added fee.   Getting this fixed before wind blew these shingles off saved a major repair job later.  VERY pleased they noticed this. They cleaned up nicely and everything was finished  on time at the agreed price.  They left me buckets of all four colors for touchup of any future needs.  They even removed and folded the tarps I had put on to protects a few shrubs near the house.  i made payment by check at the completion of the job as agreed..  Final job looks like a new house!!!

- Donald S.

Columbia Basin Home Improvement LLC

Jerry and Kevin Peters (owners) came to give me a bid (which was much less than the other two bids)  I hired them on the spot. They told me the price, the day they will start and the day completed.  There were no surprises.  They did exactly what they said they would do.  I can never thank them enough.  I was dealing with the death of my Father, funeral arrangements, selling my Mother's house in another town and moving her over to our place.  I sat down with Jerry and we went over all the details then handed the reigns over to him and Kevin and had no worries.  They took care of everything.  I had to be out of town 4 days a week and never had to worry about work being done at home.  I appreciate how smoothly everything went, how nice it turn out with no surprises or added on expenses and ending on the day they promised.    I was so happy with their work I have hired them 4 more times to do remodeling on our house and a new bathroom in our shop.   They have done it all for us.  New siding, new roof, new paint inside and out, new flooring, new bathrooms.  We also hired them to take down walls in a garage and frame in a new garage door at our son's new  home.   The quote was so reasonable and they did it in a day.   Jerry and Kevin always leave the work place clean and neat at the end of each day.   I have recommended them to all my friends and neighbors. 

- Loreen S.
Explore Our Solution Center for Helpful Door Installer Articles