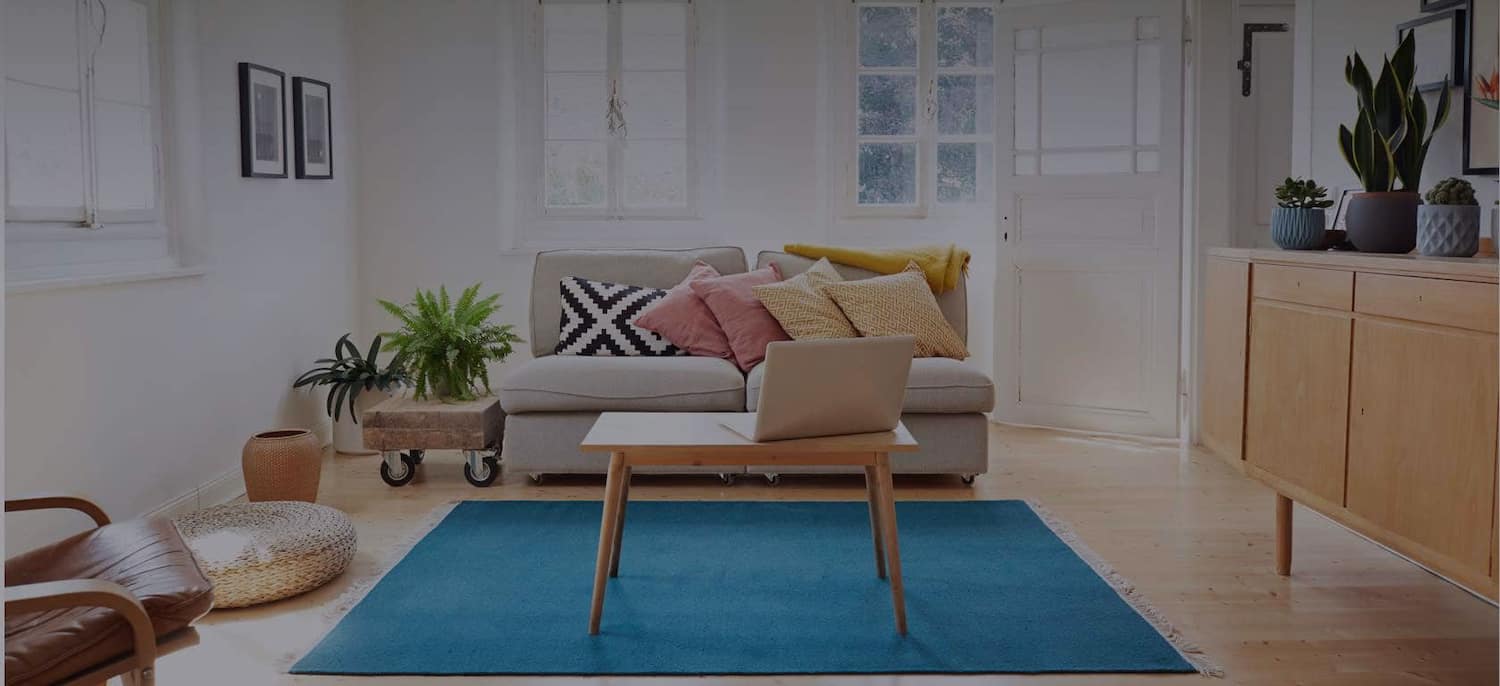 Get matched with top Deck & Porch Contractors in Federal Way, WA
There are 219 highly-rated local deck & porch contractors.
Recent Decks & Porches Reviews in Federal Way
North East Landscaping Services

Carlos and his team were great! Wonderful design, great communication, and very professionally executed/installed. Great people to work with!

- Charles W.

North East Landscaping Services

North East Landscaping is a wonderful company to work with! Their workers were on time, worked hard all day, and did a very professional job on our front and back yards. Would hire again and again!

- Jolene S.

Mike made such a great presentation that we knew AA Defined would do an excellent job. And they did. I would highly recommend this company for your deck project.

- Bob K.

Jack's Ever Green Painting

Andrey was great to work with and Primo and his team to an outstanding job for us. They were quick and efficient.

- Brenda L.

Green Spaces Landscaping LLC

The work was completed just as the COVID lockdown was kicking in, and we couldn't have been happier. We spent all summer sitting outside enjoying the patio, watching flowers bloom, growing things in the new raised bed, and BBQing on the deck. There were a few items that needed adjustment (it was a big project so expected), and they were great about getting back out to address them. The team was great, and when safety protocols needed to be introduced for a short time at the end that was done well. Would definitely use them again! Note price is only N/A because we don't have a good comparison - we liked the proposal and were happy with the results.

- Krista C.

Mike and his team did an excellent job with our project. We have an old 1926 Seattle house and things obviously come up, but they did an amazing job with the entire project. We had new stairs built in the front of the house, we added a whole new deck, and we completely overhauled our detached garage. Mike is really responsive and even though we found surprised along the way with the structure, his team handled it all professionally and delivered a great end result. I can't recommend them enough, and the before and after photos speak for themselves. Excellent craftsmanship!

- Sarah L.

Eastside Fence & Deck Co Inc

It has been 3 years since Eastside Fence & Deck built two decks for us, and we could not be happier. The decks still look like they are brand new and the quality of the construction is top-notch. 2 very large Douglas Fir branches came down one year during a snowstorm, and the deck barely shook. We were left with only a scratch on the top rail of the railing. Tom is extremely responsive and provided clear timelines before and during construction. Tom's employees were clearly knowledgeable as well as on time and a pleasure to have on-site. Money well spent for sure!

- Kristina L.

North East Landscaping Services

They did a wonderful job, and the two man crew (for my job) were friendly, competent, and awesome. Cleared the yard one day, came back the next to trim, lay the tarp and bark. Did parking strip, steeply sloped side yard, shared yard, back and side parking area too. I'm getting compliments from strangers, and my neighbors. Already gave two referrals.

- Dawn C.

DP Palmer Painting & Restoration

We hired D.P. Palmer after interviewing Larry Palmer, the owner, at our home and walking through the project scope with him. He impressed me with his experience, and his evident passion and pride in his work and his crew. He was quick to make several suggestions for how we might save money on our job which I immediately appreciated. Unlike many contractors, Larry charges by the hour vs. bidding projects on a fixed cost basis. I thought his rates were fair and I liked the flexibility this arrangement would give us if the unexpected occurred. Little did I know how important this flexibility would later become. Larry provided a ballpark guesstimate of costs based on what we asked to be done, ($60,000 - $80,000), which was about what I expected. We went to see 3 homes in our Mount Baker neighborhood Larry had completed over the last few years. We were satisfied with the quality and creativity in the work we saw. Larry's crew of 4 men showed up about two weeks after we gave Larry our deposit to start work. Generally his crew only works on one project at a time. They have all been working for Larry for a number of years. Later we found out that three of the crew are brothers and we could understand why they communicate and coordinate their work together so well. Within 4 days of starting demolition on the wooden half height walls bordering our main entry stairs, the crew found significant amounts of rot. Rather than our original "repair and repaint" plan, we were now looking at completely tearing out the half walls and replacing them. Larry met with us to discuss our options and the cost impact. With his help we decided to replace the half walls with metal railings that would better match the modern style of our home and make the design more contemporary. Larry has a great eye for design and was someone my wife and I really enjoyed discussing the pros and cons of various design and color options with as the entire project progressed through each phase. The crew next tackled our large exterior deck with a similar set of half walls. Fortunately they did not find the same degree of rot that the stair walls had, but there were many warped tongue-in-groove thin vertical slats which needed to be replaced. Since we had already lost the stairway half walls, Larry helped us make the decision to remove all of the exterior wood from the deck half walls and properly waterproof and flash the structure underneath before installing brand new tongue-in-groove cedar planks. Deciding to run the planks horizontally rather than vertically changed the entire appearance of the home from tired "1980's modern", to up-to-date contemporary that is both warm and inviting. Larry is a big believer in trying things and seeing how they turn out before making a big commitment to them. This approach worked beautifully in helping us choose an exterior color for our home. I had hated the light tan exterior panels on our home since we moved in 5 years ago. Larry encouraged us to try different colors on small sections of the house and consider them over several days in different kinds of light. If Larry had just pushed us to pick one color, we never would have discovered the absolutely stunning liquid graphite and complementary light grey we wound up with. Before painting even started the crew caulked every exterior gap on the house and straightened every piece of flashing. This some time consuming, but showed great attention to detail. As the painting progressed neighbors began to stop by and tell us how amazing the house was shaping up to be. Meanwhile Larry took the same approach with creating a custom stain color for the new cedar half walls being installed around the deck. After trying a number of different samples, he created one that we really fell in love with. While It looked amazing, we were concerned that Larry might not be able to replicate it on a large scale. We shouldn't have worried. Larry worked with one of his vendors to custom mix the stain and perfectly match the sample we approved. Depending on what each plank of cedar looks like and how the light hits it, the colors vary from shades of teal, to aqua and wood tones. Larry's crew also sanded and refinished our ironwood deck and it went from dull grey with patches of green slime, to a deep, rich umber that we had no idea existed under the neglect we had shown it. One section of the deck was over the garage presented a special problem. The area was covered with a grey membrane material which was in poor shape. Based on the water that had leaked into our garage during heavy rains, we had good reason to believe it was failing, but we had no idea how bad it was until the crew pulled up. Not only had the wood underneath rotted, but rot had started to creep up the walls of the house due to poor drainage and the attendant standing water during the winter. We were panicked, but Larry's crew was impressive for how they calmly but thoroughly disassembled the entire underpinnings, and laid two new layers of 1/2" plywood, cut out and replaced the sections of rotted wall on the house, and put down 8 layers of new membrane paint after releveling everything with a laser level so it drained properly. Since I was working from home each day during Covid, I could see the patient progress and meticulous execution of the repairs each day. This gave me a great deal of confidence in the materials Larry chose and the crew's craftsmanship. Naturally the job turned out to be much larger than we first anticipated. Throughout Larry kept us informed about costs and patiently talked through our options. I have no doubt that the repairs and restoration D.P. Palmer did on our home are much better than they were when they were new. Moreover my wife and I are both excited by our home's new look and can't wait to begin entertaining again in what looks like a completely new home thanks to the craftsmanship and artistry of Larry and the crew at D.P. Palmer.

- mark c.

Exquisite Homes & Remodeling, LLC

Aaron and his team did a FANTASTIC Job with my kitchen remodel. He also did quite a few other jobs for my home as well (fixing my sump pumps, dry walling my garage, painting the interior, and more). He pays attention to detail, answers the phone & gets the work done in a timely fashion. He's the best contractor I've ever worked with- and I've used a lot in the past with my flips and rental property remodels. I'm happy to know an amazing contractor for my future projects!

- Amelia S.
Deck Companies in Federal Way
Explore Our Solution Center for Helpful Deck Company Articles
Find Deck & Porch Contractors in
Deck & Porch Contractors in Federal Way