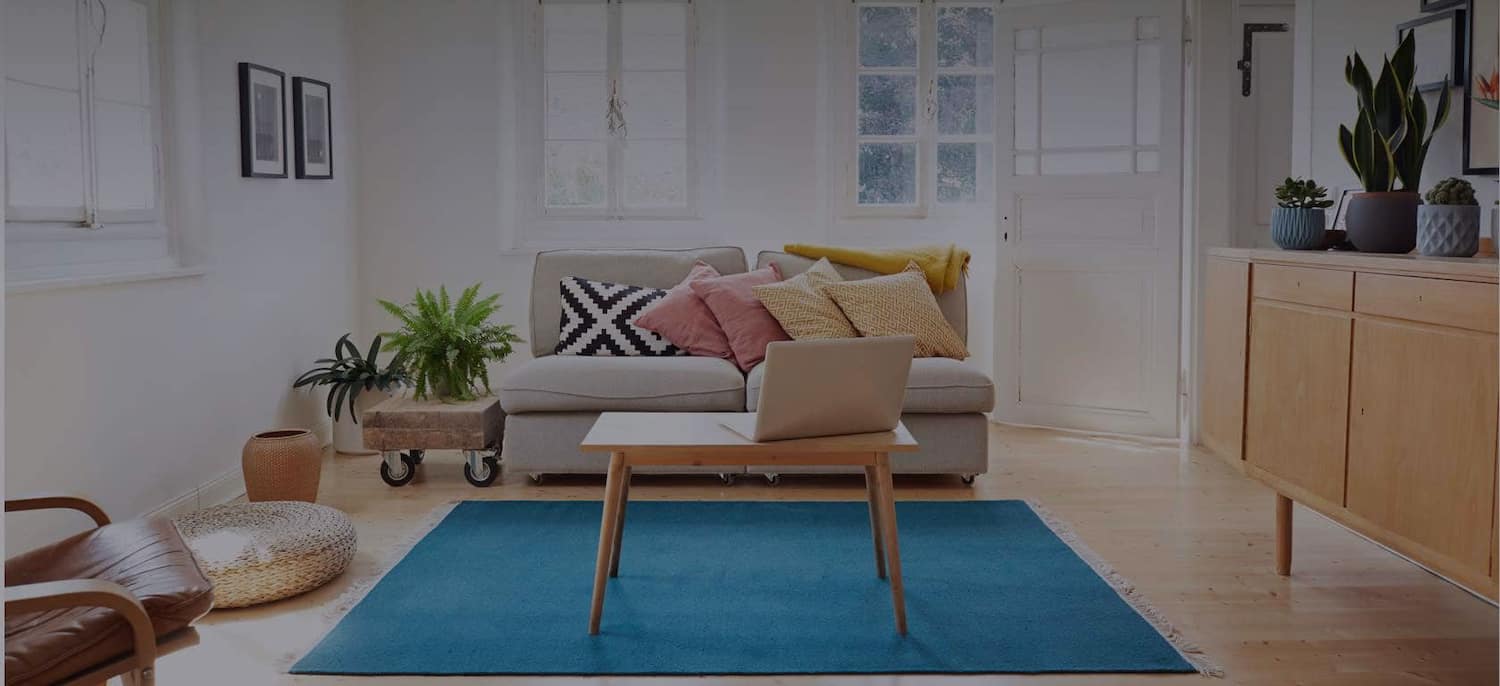 Get matched with top Sunroom Patio Enclosures in Roanoke, VA
There are 15 highly-rated local sunroom patio enclosures.
Patio Builders in Roanoke
Recent Patio Enclosures Reviews in Roanoke
We could have not asked for a better company to do this job. They were very professional and exact in all the work they did. We love the new screened porch and deck and could not be more pleased. They did a wonderful job and always kept us informed with all things going on or if any changes that needed to be made. We would definitely have this company to do other jobs for us. Would not look at anyone else.

- julia b.

Bob Riddick Home Services Inc

We needed a substantial remodel on our SML house. Bob Riddick Home Services (BRHS) has done work on our roof since before we purchased that house; including some minor repairs and a softwash to enable a few more years on the roof before we bite the bullet and go for a new roof. When we decided to begin the remodel, we simply choose BRHS. We didn't bother with multiple quotes because BRHS's reputation was solid gold. It still is. Our Project Manager, Tripp Parker was not only knowledgeable, professional, and punctual, but he has great patience when working with a sometimes difficult customer (me). He was invaluable! I was given a lot of leeway concerning products and materials that I wanted to use and as such, often made decisions that involved plan changes. For example, I moved a wall and wanted a Barn Door that was more than 120-inches. I couldn't find anything that I liked, so Tripp had one "built" for me. I love it! Tripp's Number One, Shawn Jolliff was experienced, professional, creative, and unflappable! Doors, floors, and windows sometimes don't play well together, but Shawn would finesse them and make them work together. Phase 2 is going to begin this year and we will certainly use Bob Riddick Home Services again.

- Janet Rich O.

American Exteriors & Masonry

I for one love to receive a good recommendation when it comes to contractors. And when I have a great experience I will shout it from the rooftops. The good ones understand the value of word of mouth marketing and focus on the customers needs. We contracted with American Exteriors and Masonry for a project in May 2020 that was supposed to start August 1st. Paid 60% and after no working being done until the beginning of October, we had about 5 solid days of work then we have hung in a lull with hit or miss work being done. We are 6 months from the contract signing and still await the vinyl windows and screens (which by the way take 4-5 weeks to arrive and have not yet been ordered). We were originally told project completion by mid-August and here we sit about to carve a Thanksgiving Turkey and still do not have a completed project. The worse part of this process beyond our situation is the poor sub-contractors who built this beautiful porch have not been paid a dime, they have come by twice to collect money from us. Where did the 60% payment go?

- Tina M.

We love our new enclosed patio room! We had the existing screened patio room remodeled with windows, new doors, new insulated ceiling, ceiling fans and lights, tile floor, and had the existing brick walls painted. As a few problems were found with the house during the remodeling process Arthur brought them to our attention and worked with us to rectify them as well. We ended up having a new rubber roof put on our patio room and the underground drainage system that was causing our basement water problem was redone as well. All of this work was done last summer and fall. We are very happy with our patio room remodel and our basement has been totally dry since then.

- Rebecca F.

Highest praise for DF Building! Not only is their work meticulous and beautiful, but I found them to be friendly, neat, honest, and fairly priced. After interviewing several contractors for our two story brick addition, we hired DF Building. We were so pleased with their work, we hired them for several other major remodels without considering other contractors. Their work is consistently on point. We have recommended DF Building to family and friends who have gone on to hire them with the same positive results. If we have further need for contractors, DF Building is the only one we will consider. We are very happy customers! A+++++++

- JoAnn K.

went well working between rain storms. Cares about quality and customer satisfaction. When found problems along the way, fixed them rather than just hiding or ignoring them. Very friendly.

- donald s.

Southwest Sunroom & Window Co.

... After studying their High Quality work on a friend's 2nd Story Sunroom and Dining Room... My Bride and I decided that we wanted this little company in Salem to build our Dream Room. Steve ( Southwest Sunroom Sales Manager ) was right on track; He reassured us that the Southwest Team could handle any contingency. And they did with Incredible Results ! Personable and friendly communication, and coordination, removed all the stress that comes with any challenging project - they actually made it fun. These are professional contractors and builders and a service team that deliver to Happy Customers. Some events: Pergula takedown, Deck removed, Fish pond moved and filled in, Electrical power updated to code, and power lead moved to other side of home... Then the really impressive Construction started on our 14x18-foot new "LIVING ROOM" There were No Inspection Issues, WOW. And believe me, the inspectors were here during All stages of the project (s), You get your money's worth plus = Southwest always builds safe, above, and beyond the code. i.e. you can literally drive a tank up on the subfloor and foundation. It Is BUILT ! I retired from the U.S Marines and have spent the last 26 years in Service and Installation work locally, and have been to "some" job sites and teamed up with lots of service people. What has impressed me most about the Southwest folks was how motivated and skilled the two guys that did most of the construction were... Troy and Key really excel in my book, and they obviously love the kind of challenging work they do. Come sun or rain , they were here early and motivated and ready with a plan to get 'er done. Communication and Status updates are very good top-down = Service Manager and VP (Kevin) Kept all of us in the loop informed... Even after the initial startup and walk around... to make sure each Builder, Contractor, and Customer is Happy and on the same sheet of music. Noteworthy: When the guys who are actually building your sunroom care enough to call and remind you "that if anything should go wrong this weekend [ because of an approaching tropical storm ] please just call us, we will be home all weekend." That is when you know Southwest has attracted some really Great Employees ! By the way, the new roof and guttering held back and dispersed an incredible amount of rain. The cleanup was always immaculate every day and at Completion = You almost can't tell they were even here and the Mud had been very high... Well, I lied just a little; There is this incredibly fine building attached to our little home. It is really more of a cathedral than a Sunroom ! This experience, and this addition, has been BY FAR ONE OF THE BEST THINGS WE HAVE EVER DONE. Pat and Theresa L 2018 Salem Virginia [ smile ]

- Theresa L.

Southwest Sunroom & Window Co.

Excellent porch enclosure ideas and plan designs presented. Totally pleased with the planning process and initial beginning of our porch enclosure. The quality of work is evident and we could not be more satisfied.

- Jim H.

Southwest Sunroom & Window Co.

The whole process went smooth. The meeting to prepare the estimate was timely. Scheduled out for six weeks and in 6 weeks they were ready to start.. It took approx. 3 hours to complete. The workers were professional and cleaned up and hauled away the debris. The vinyl weatherstripping trim around the garage doors actually was put on better than when originally done by the garage door installers. Even received a call back about a week later checking on how things turned out. Good outfit to work with.

- Jim W.

Dollman Construction, Inc

Dollman Construction met with us and designed our family room and master suite addition. The project went great. They started on time and cleaned the job site daily. When the crew did the demolition in the house they were very careful to protect our floors and there was less dust than we had anticipated. The workers were very nice. Jimmy worked with us on making all of our material selections and they look great. The addition is absolutely beautiful! The hardwood looks wonderful! The master bathroom shower that they built is incredible.We love the granite top too. The exterior of the addition looks like part of the original house.The addition was designed and built for handicap access to allow us to stay in our home longer without assisted living or a nursing home. Jimmy gave us great advice on the features we needed to achieve our goals of staying in our home. We have since used Dollman for several other smaller repair projects at our home and for replacing the storm damaged roof on our business. We will use these guys again in the future if we need a contractor.

- Lisa W.
Find Sunroom Patio Enclosures in
Sunroom Patio Enclosures in Roanoke