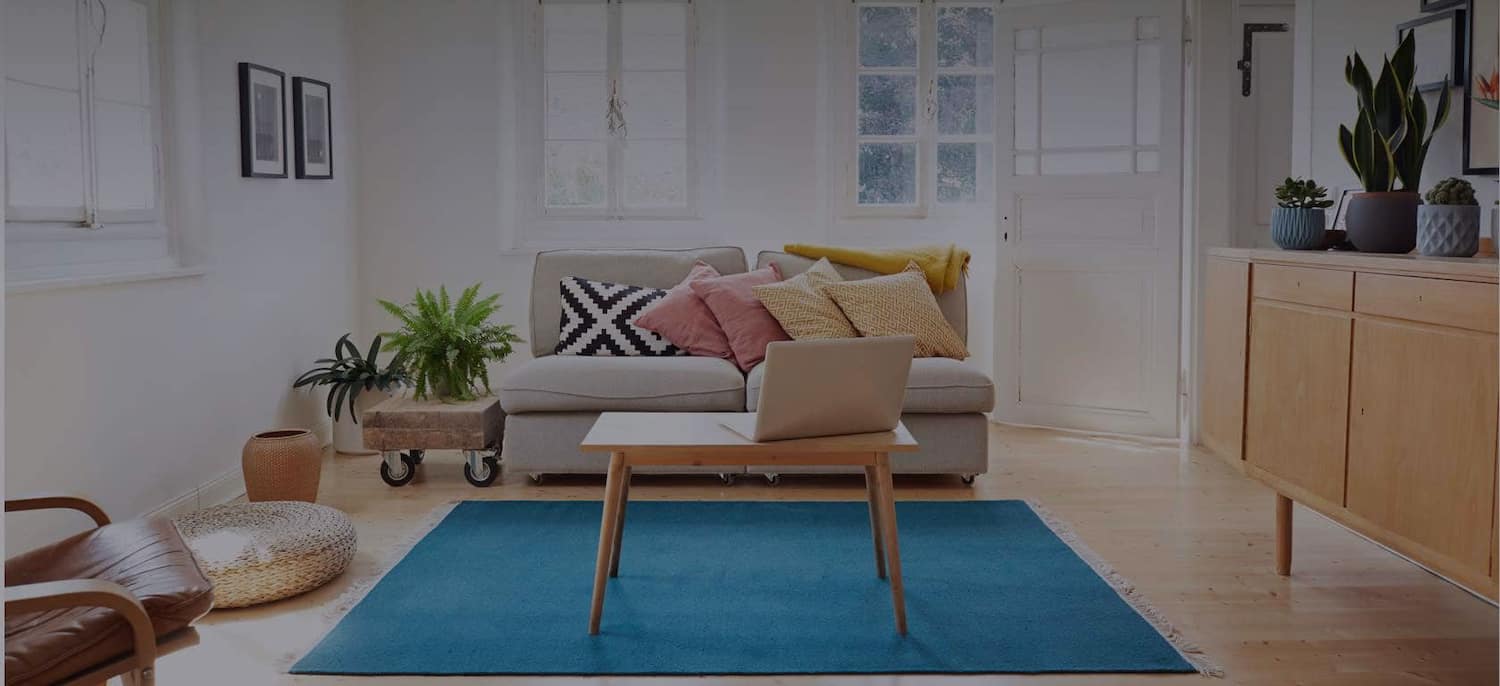 Get matched with top Land Surveyors in Rockwall, TX
There are 1 highly-rated local land surveyor.
Recent Land Surveyors Reviews in Rockwall
Hanna Surveying and Engineering, LLC

Sam Hanna was extremely professional, knowledgable, thorough, and trustworthy throughout the process. He completed clearing our land and making a road in a timely manner. I am so thankful we chose him for our survey work and land development. I can't recommend this company enough! If you have any survey needs or land clearing needs give them a call!!

- Stacy B.

Davis Land Surveying Company, Inc.

Davis emailed and asked if a certain time would work, and it wouldn't work for me. I offered other times, and they never got back to me with a response.

- David W.

Very unprofessional. We had to constantly reach out and follow up with DHR because they would not respond, they missed or were late for every appointment they scheduled with us. Seems like it was just a money grab to get the 50% deposit up front and then not do any work. The owner needed to postpone our call to the next day because he had to pick up his kids from school, didn't ever hear from him again until I sent an email 2 months later asking about a refund for nonperformance of his contract.

- Chad M.

Unfortunately, I was unable to use these extremely nice and professional surveyors. The civil engineer I'm using had a crew that he was familiar with and wanted to use. However, I called North Texas Surveying to have them bid the job (before I knew we would be using someone else). I sent them a message requesting a bid via their website at 11:30 pm on Christmas night. The next morning, I was talking to Mike Arthur regarding my request. We discussed the parameters of my survey and he gave me a very competitive price and was going to be able to start the job very quickly. I'm compelled to leave this company a great review because Mike has been so nice and professional (even during the busy holidays) and exhibited a level of service that I rarely see these days. He was always quick to return phone calls and always did exactly what he said he was going to do regarding the bid process. I would not hesitate to call Mike for a survey in the future. I will be a customer one day.

- Justin L.

Geo Dynamics Foundation Inspections

Very Well. Jim was extremely thorough & explained every step of the repair process in detail & in understandable terms. Where there were options, he explained his recommendations. He took extensive measurements of the entire house to determine the scope of work needed. He followed up his visit by submitting to us a detailed report for us to present to prospective contractors. Jim made a difficult situation easier to accept. I would also like to mention his wife, Patty, who was very kind in pointing out the scope of Jim's visit in advance.

- Lauren S.

Geo Dynamics Foundation Inspections

excellent, came highly recommended by neighbor, and he is very knowledgeable and fair price.

- elizabeth t.

Davis Land Surveying Company, Inc.

I had a deadline and called several companies before I found one that would work with me and my bank. There was a mixup in some paper work and when it was realized the owner called me and admitted their mistake and immediately set out to correct the problem, having his surveyor come out after hours and work on it until it was submitted, meeting my deadline. I was very impressed with Mr. Davis's honesty and his eagerness to set things right. You don't see a lot of companies go out of their way to fix problems much less own up to them. I would highly recommend this company and would use them again.

- Nora M.

Maddox Surveying & Mapping Inc.

Jay couldn't do it within the time frame needed but referred several names of companies to try. Jay was more helpful than any of the other companies that I tried. Several never called back. Jay said if all else fails call me back and I will try to help you. Exceptional service from someone that was not going to do the work.

- Nora M.

Harold M. Ballard, Texas Land Surveyor

Mr. Ballard conducted a residential land survey for me. My situation was rather complicated due to a property dispute with neighbors. Mr. Ballard's professionalism,expertise,and kind nature made the whole situation easier to endure. His compassion and helpfulness have left a lasting impression on my family and I.

- Tasha J.

A+ all the way. The front office (Joanne) did a great job setting up the appointement and explaining the pricing options ... ths is great because you only buy what you need. For example for my property, which is about 1/4 acre, I was given these options : (1) Survey/mark the property boundaries only - $225, (2) Survey/mark the boundaries Plus the prints - $275, (3) Everything including structures and prints - $375. For a fence replace, "1" should be OK, but I went with "2" because we share a fence with neighbor (turned out to be neighbor's fence actually) and are in an HOA. So best to have the paperwork ! Ken and helper came out, and it was fun seeing the "forensic" work to find the original etched hyroglyphics in the street as well as locating the iron bars driven into the ground. They marked all the corners with stakes plus flags right over the buried makers. Service was friendly and professional. No big surprises, and Ken dropped by a number of copies of the print a couple days later. Easy, painless, professional, did not break the bank, got what I needed, no problems !

- Ann G.
Land Surveyors in Rockwall
Recent Review:

Awesome response. Quick to schedule, and quick to handle. A++

Reviewed by Leon A.

Business Description:

Davis Land Surveying Company, Inc. is a Family Business started in 1980 with 4 generations of surveyors.

Recent Review:

Davis emailed and asked if a certain time would work, and it wouldn't work for me. I offered other times, and they never got back to me with a response.

Reviewed by David W.

Business Description:

Progressive landscape construction and design company serving the Dallas-Ft. Worth metroplex

Recent Review:

Summary:  Started out fine.  Even though the price seemed a little high we went forward.  The work was probably 95% complete and they never came back to finish.  Some of the plants died  Eventually they stopped taking my calls even though the plants were under warrenty.  I'll never use again and can't recommend.  I have dead grass, and dead plants for my $11,000.
More details below...
Beginning:  At the beginning, Heath was very punctual and responsive.  He came by several times and gave us a proposal to do the work we were requesting.  He was recommended by friends that had had work done by him so we were gald to get a bid from him.  While we thought the bid was high, we also thought that he would do good work, so we agreed.
Doing the Work:  Heath initially estimated that it would take a few days to complete the work: 1 to tear everything out, 1 to prep, and 1 to put everything new in.  In actuality it took a couple weeks to complete.  They came by and removed everything in day one.  Then it rained the next day.  This left us with half of the backyard as a mud pit.  We understood that the rain caused an issue, but it took them almost two fulll weeks to come back to finish the work.  The crew that Heath brought were courteous and worked very hard while they were here.  They finished most of the work.  They just ran out of grass sod for the last bit of back yard and said they would come back to finish it.  It probably would take them 30 minutes to prep and put down the sod that's left. 
Quality of the plants:  We were not super thrilled with the plant quality but he said that the nursery said all the plants were looking like that at the moment.  Heath told us that they would replace them no problem if we continued to be unhappy after a couple of weeks to let them acclimate. 
Getting them to Finish:  We called and talked to Heath many times over the next many weeks.  He was always apologetic and there was always some crisis going on that kept him from showing up on time when he was supposed to.  Eventually some of the plants started dying.  Heath finally came back by and agreed that he would replace the plants and finish the sod.  Weeks go by and he doesn't come back. 
It's now almost September and the work was done in first in April.  That's 5 months waiting on him to finish probaby 30 minutes of sod work and maybe 1 hour worth of replacing dead plants.  Ridiculous.  I believe that he's stopped taking my calls now at this point.  He has my money after all.  Very dissappointed!




Reviewed by Michael H.

Rating Not Available

Pros who have not yet received a review do not have a rating displayed.

Business Description:

CEI is a multi-disciplinary consulting firm, completing projects that involve planning, design, surveying, environmental, landscape design and construction phase services for a wide variety of clients.Established in 1973, CEI has evolved from a five-person engineering, environmental, and surveying firm into a national firm of over 100 professionals operating from eight offices across the US. We value hiring quality people that want to continuously develop and grow along with CEI. ----- CEI En...

Rating Not Available

Pros who have not yet received a review do not have a rating displayed.

Business Description:

Welcome To Infinity Roofing Solutions your one stop shop where we do EVERYTHING under one roof! We are a locally owned and operated family business! Infinity just recently partnered with The RDJ Group to better assist our customers in all their build needs rather new construction, remodels, roofing, landscaping, or general contractor work. Residential or commercial our company can accommodate, and we appreciate your business! Infinity Solutions is one of the leading home builders, commercial ...

Business Description:

Professional Land Surveying Est. 1985

Recent Review:

Everything turned out well. They were very nice people and had a competitive price. They are very dependable.

Reviewed by MICHAEL M.

Business Description:

A&L Engineering and Consulting, Inc. (A&L), is a Texas Corporation that was founded in 1985 and is a professionally managed organization led by Dr. Nick Manesh. A&L has evolved into a multi-disciplined consulting and engineering firm with a current staff of more than 15 employees. ​A&L's reputation for excellence is based on our over 25 years of experience, as well as our use of the latest design software, and a strong base of human and financial resources. We have the unique ability to supp...

Recent Review:

Nick arrived on time, did a complete inspection and gave a detailed report.  I would use Nick again if I have a requirement.


Reviewed by Cindy L.

Rating Not Available

Pros who have not yet received a review do not have a rating displayed.

Business Description:

A Vet owned and opperated by Vets only.

Rating Not Available

Pros who have not yet received a review do not have a rating displayed.

Rating Not Available

Pros who have not yet received a review do not have a rating displayed.

Business Description:

Get The Right Loan. Fast! I offer simple home purchase and refinance loans. Low rates. Low cost. No surprise fees or delayed closings. I take pride in my service and strive to educate and provide the best loan for YOU, not what is best for the bank. With my 13 year experience, I can help with many aspects of the Real Estate purchasing and financing process. I can help you get Pre-Qualified for a mortgage, help you find the right Real Estate Agent and show you strategies to save money during t...
Explore Our Solution Center for Helpful Land Surveyor Articles
Land Surveyors in Rockwall