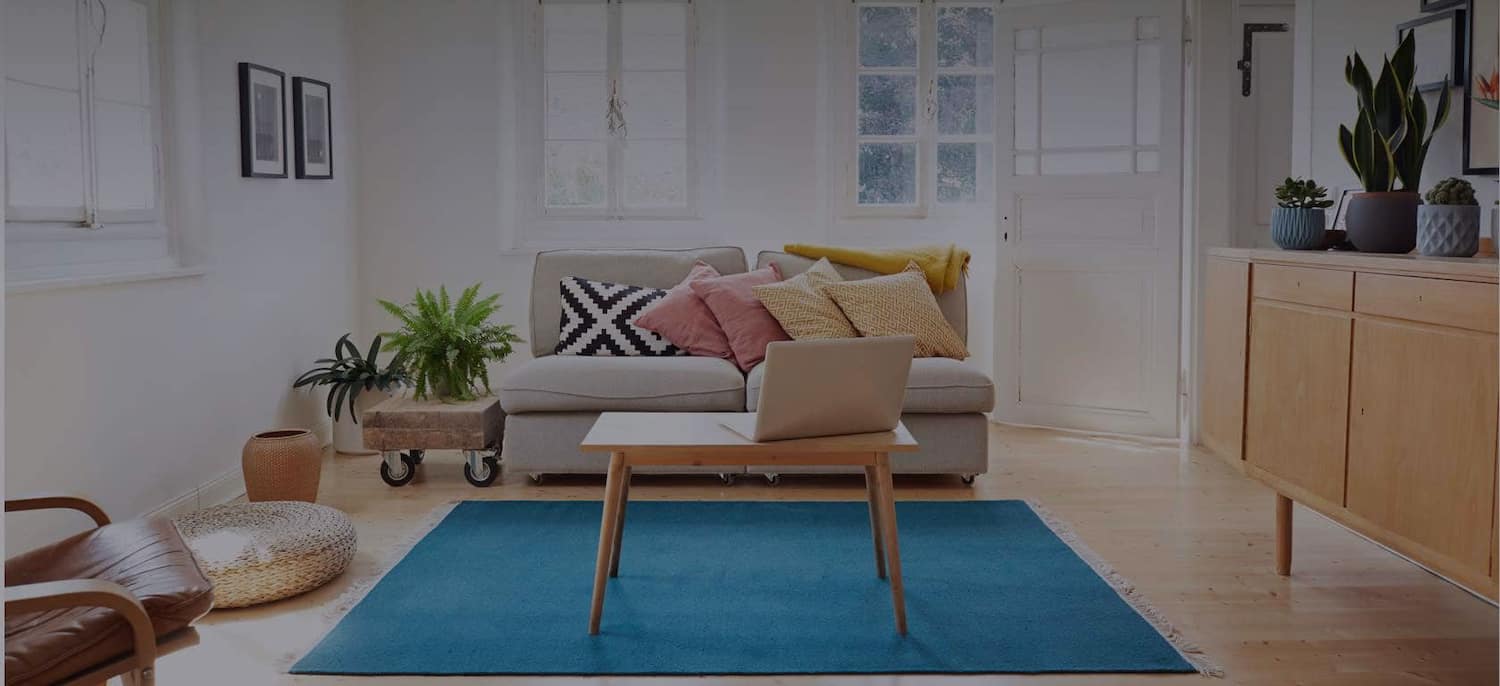 Get matched with top Waterproofing Contractors in Waynesboro, TN
There are 3 highly-rated local waterproofing contractors.
Recent Basement Waterproofing Reviews in Waynesboro
This review is for Master Services, Crawl Space and Foundation Repair in Knoxville, TN. phone # 8653453030 , [*** Link removed ***] . We had the pleasure of meeting Nick (Sales Inspector) and Brandon, Brandon, and Jacob (Installers). We hired Master Services on 2/16/21 (work done on 2/22/21) to install a WaterGuard sub-floor drainage system in our home in Greeneville, TN. Nick is a terrific salesman. He is professional and does not push any unnecessary work. Brandon, Brandon and Jacob (I believe Jacob was our installers name - sorry if not), did such a tremendous job. They worked quickly, efficiently, and made sure to keep our home free of mess. Overall we are very happy we hired Master Services and recommend them to anyone needing foundation repair.

- Tom K.

AFS Foundation & Waterproofing Specialists

Each crew was professional and pleasant to deal with. We had concerns for times of work because my wife works from home. They accommodated the times and still completed the jobs quickly.

- Joel B.

Tri-State Crawlspace and Basement Solutions

Everything was completed with perfection and attention to detail at less than half the price of other quotes, with a 25 year transferable warranty. They did an excellent job and were fantastic communicators

- Chase M.

Triple R Home Improvements, Inc.

Triple R is very professional and sought perfection with the work that was completed on our home. When things went slightly sideways (as can happen on projects), they were very quick to respond and resolve the issues. They are easy to work with and didn't gouge us on pricing for changes that were made during the project (as many contractors will do). We will be using Triple R for future work at our home.

- Jason M.

No work was done, but their rep arrived on time and was very professional. I showed the rep the situation in my crawl space, he offered his opinion and was very informative about the best way to proceed. I am very glad I called them and would consider them in the future if relevant.

- THOMAS R.

They preformed the job in a real professional manor, they were very clean, showed up at the times they said they would be here and except for the noise of the work you would not have known they were downstairs working. They sent in a large crew to do the job which made it a fast job and finished on time. 

- Kedith S.

Initial contact was positive. Survey appointment scheduled within a week. Job survey was efficient demonstrating thorough technical knowledge of our crawl space problem. ABSOLUTELY NO HIGH PRESSURE SALES or FEAR TACTICS. A clear and precise plan was presented. Job scheduling was prompt as desired. Payment options were clear and adequate. Six months same as cash was ideal for our situation. The Crew was surprisingly young. It was refreshing to experience the efficiency and skill used to complete the job in TWO DAYS using a Foreman and two other workers. A couple of return trips were required to tweak the system successfully, all work completed within two weeks. There was NO PRESSURE pushing for us to sign and return paperwork to the Head Office for payment. As soon as work was completed we signed our paperwork gladly. It is a WIN-WIN with MASTER DRY

- Roy and Sharon S.

The problem we have with our basement consists of the walls being pushed to the inside from the pressure from the water around the outside of the basement walls. The reason for that is lack of drainage around the house. There is not a way to stop water from coming through walls after they have been damaged short of pouring new walls and installing more drain lines around the outside which would still have water a way to come in. The system they put in is only way to deal with a water problem on the scale we have which takes the water that comes in and pumps it back out away from the house. Our house has never been this dry and it has been 3 years with no water problems. The PowerBrace System will put our walls back to a safe and steady state. The MasterDry people did a really good job and I would tell anyone with basement problems to call MasterDry and let them see what they can do!!!

- Kedith S.

Representative completed a very thorough inspection of my basement floor water problem and recommended a sump pump and de-humidifier to resolve the problem.  Master Dry installation team was very professional and went to great lengths to ensure that I, the customer was completely happy with the installation.

- Denzil T.

They were innovative in the solution.  The crew members were responsive, honest, hard-working, thoroughly professional, and flexible to weather and scheduling issues.  It was a good experience with a company that knows its business and employs good, solid, competent personnel.  All in all, a class-act experience

- John R C.
Basement Waterproofers in Waynesboro
Business Description:

AFS Foundation & Waterproofing Specialist, founded in 2000, is a subsidiary of Groundworks, a family of companies that offers superior, proven solutions for your foundation repair, structural repair, crawl space encapsulation, dehumidification, and concrete leveling needs. They currently maintain offices in Alabama, Tennessee, Georgia, and Mississippi. AFS is a recognized accredited member of the Better Business Bureau and devotes its years of experience, industry knowledge and specialized t...

Recent Review:

That did a great job and in a timely manner

Reviewed by Dan C.

Business Description:

All things Basementy! Basement Waterproofing, Basement Repair, Crawl Space Waterproofing, Crawl Space Repair, Structural Repairs, Radon Mitigation. We Can Help Improve Your Home! We service Central Tennessee and Southwestern Kentucky!

Recent Review:

They never contacted me, and I didn't receive anything from your site alerting me to them.

Reviewed by Robert B.

Business Description:

Foundation Repair, Concrete Lifting and Crawl Space Solutions TFS is the regional leader of foundation repair, concrete lifting and crawl space solutions. Our purpose is to Redefine our Industry. We believe that by doing things differently, better, and with intention, our customers can live better lives, experiencing peace of mind. We look forward to meeting you, working with you, and helping you accomplish your goals!

Recent Review:

it was good, it was excellent, they answer all my question

Reviewed by jerry a.

Business Description:

Offer 24/7 emergency plumbing and electrical services

Recent Review:

Robbed, flat out. Took me for supplies, came back with partial (old crap) and then never showed, after weeks of excuses. Wife, supposedly, and himself. Look this guy up, he just robs people and seemingly gets away with it. Also seems to do shoddy work. DO NOT USE THESE PEOPLE. Willing to rip off older people as well. Is he still in the area? Probably moved on to newer hunting grounds.

Reviewed by Valerie C.

Business Description:

We specialize in Foundation Repair, Crawlspace Repair, Crawlspace Encapsulation, Water Control Systems, Bowing Wall Repairs, Slab Lifting and Sinkhole Remediation.

Recent Review:

At the initial appointment the inspector showed up 3 hours early as I was walking out the door to run an errand. No communication about the time change. The inspector (Shane) seemed knowledgeable and had a solution to our problem. I was told that I'd have an estimate within 24 hours. After waiting 2 weeks for the estimate I began calling and emailing the office and spoke to Ashley. I was assured at least 3 times that I would have the estimate within 1-2 days or that Shane would contact me about the delay. He never called and the office never was able to get the ball rolling. After 2 more weeks I called the office to talk to someone else other than Ashley. Another male employee apologized for the mixup and said that the sales staff had been out of town. Must have been quite a trip. Shane called me later that same day and apologized. He scheduled another inspection because he couldn't remember the first one and had apparently lost his paperwork from the first inspection. He wanted to schedule it for a Saturday morning at 7:30 AM. Kind of a head scratcher to me that it had to be that early, but I agreed to it. Guess what... he never showed up! At this point it's been 45+ days since my initial inspection and I still haven't received anything. To say that this has all been disappointing would be an understatement. I didn't really want to leave a bad review but I feel like everyone should know what they might have to deal with. I also didn't want to go with a larger national branded company, but I may not have an option.

Reviewed by Todd K.

Rating Not Available

Pros who have not yet received a review do not have a rating displayed.

Business Description:

American Bio-Clean has been in business since 2001, providing environmentally safe bio-cleaning to the private and public sections of the Mid-South Areas, Arkansas, Tennessee, Mississippi and Missouri. ABC is licensed, insured and certified in all areas of environmental cleaning. American Bio-Clean respects and honors our clients confidentiality!

Rating Not Available

Pros who have not yet received a review do not have a rating displayed.

Business Description:

We are a family run business we take pride in our work. All work is draw up on contract and all work Guaranteed. We offer free estimates.

Rating Not Available

Pros who have not yet received a review do not have a rating displayed.

Business Description:

MY NAME IS ROBERT GREEN OWNER / OPERTOR OF BLUE RIDGE MTN. PROPERTY PERSERVATION SERVICES WE GO WEATERIZATIONS LOCK CHANGES EVICTIONS AND EVERYTHING TO MAKE YOUR PROPERTY SAFE

Business Description:

We offer free inspections and free estimates with confidence that after you meet our professionals, you'll know you're getting the best value available with the best customer service in the business.

Recent Review:

At the beginning of August, a man knocked on my door and said he was here for an inspection. I told him that I had no idea who he was and that I was not aware of a scheduled inspection. He left and I called the company on the side of his truck. They explained that our termite follow up inspection was required and that it was that time to do so. The last owners of our house had hired them before we closed. I rescheduled the inspection for a couple of days later and the rep never showed up. I called the company back and said that the rep never showed up.
They apologized and rescheduled for a Saturday since my husband left work early to be there for the missed appointment. Saturday came, and again, the rep never showed up. I called back a third time, this time I was frustrated. The operators have been very polite and apologetic but it's very scattered there. On August 15th, we had scheduled ANOTHER appointment with them stating this would be the last attempt. The rep was supposed to be here at 10am and I got a call from the rep saying he was on his way at 9:45am. No big deal. Right after that, an operator called me and told me that the rep was going to be an hour late. I reluctantly agreed to the new time and waited. At 10:05am, the rep showed up. I was really confused at this point.
The rep came in and took photos of every room in the house. In my opinion, I did NOT see an "inspection" take place. He literally walked around with a digital camera and took photos of all of our rooms. It was strange. When he was leaving, he asked if we had a pest control issue since we're near the woods. We mentioned that we see silverfish in our bathrooms on occasion and he said that we probably have a leak in our roof. I honestly don't know what to think now, but the overall experience was very strange. Even after he left, he peeled out of the street in his truck and it was rather loud. I would NEVER hire these people with my own money!


Reviewed by Christa H.

Business Description:

I am a self-taught artist, initially drawn to experiment with pastels and colored pencil, and now working with acrylic on canvas. My art speaks for itself.
Deals in Waynesboro for Basement Waterproofing
Explore Our Solution Center for Helpful Basement Waterproofer Articles
Find Waterproofing Contractors in
Waterproofing Contractors in Waynesboro