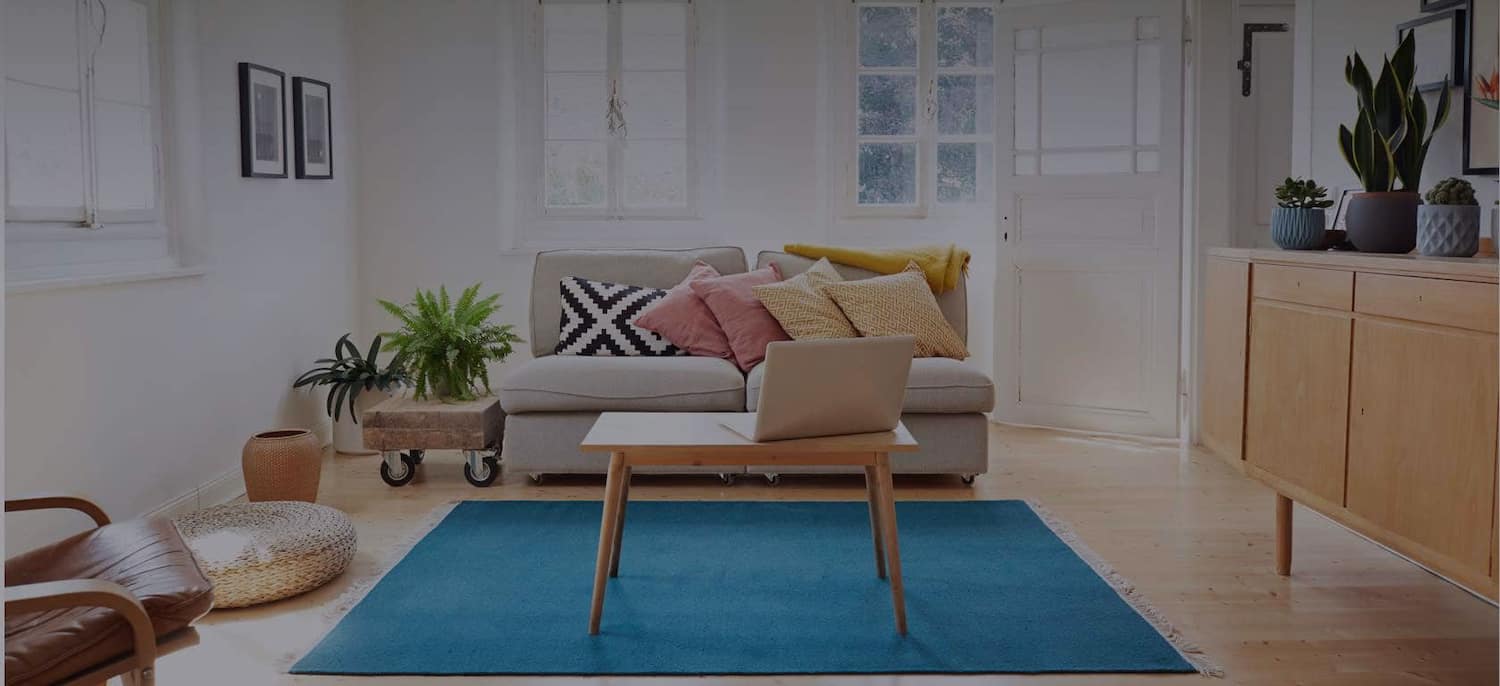 Get matched with top Skylight Installers in Johnson City, TN
There are 2 highly-rated local skylight installers.
Recent Skylight Installation Reviews in Johnson City
Mr. Fix-It Home Improvements & Bath Masters

It went well. There was a snag or two, but Darrell worked with me to my satisfaction. The workers worked hard, two of which are veterans.

- Carolyn H.

Excellent service! I highly recommend them-very polite, personable crew got the job done in no time leaving absolutely no mess for me to clean! Superb! Showed up on time—no slacking with this crew—the price is exactly what I have been paying my previous window washer! I am thankful.

- Karen M.

I believe that I was the first to recommend this particular company for the Solar Tube Installation category, if not to Angie's List for the first time.  Mr. Godfrey is very much the professional and knows how to do almost everything.  I definitely do hope to have him back for additional work.

- Martha E.

American Roofing and Home Repairs

He identified another problem while here. We had 30 year shingles that were brittle after only 15 years. Mr. Thompson inspected the entire roof and informed us the original roof and roofing vent had not been installed correctly resulting in the problems with our shingles. He assisted us in contacting our insurance company and submitted his evaluation of the roof to the insurance company. He has worked for several insurance companies on claims and is highly respected by area claims adjustors so they trust his judgment. We were able to have a large amount of the new roof covered by our insurance -- thanks to Mr. Thompson.. His professionalism throughout the job was refreshing. He was always prompt arriving each morning around 7:30 am. (If he told us he would be here around 7:30 the door bell was ringing at 7:30 am )His work crew was polite and did an excellent job. When he left at the end of the day his work area was cleaned and any trash was removed. After all the issues with the skylights I never wanted to look at another one. We hired Mike to close off the skylights and make the area that was once a hole for the skylights level with the ceiling. Our ceilings are smooth so it was a tedious job blending everything. At the completion of the job it was perfect. A small thing that will tell you a lot about Mr. Thompson: One morning his truck backed into our mailbox. He told us his truck had done it and the next day he had installed a new wooden base and mailbox even putting the same type of lettering on the outside for our house number. We would not have known he backed into it if he had not told us, He is honest and trustworthy and he know his stuff. How often do you see that any more? If you need roof work or remodeling you will not find a better company than American Roofing. .

- scott c.

He is very multi-talented. He does decking, tile work and skylights. He has a lot of talent and skills. His name was Mr. Godfrey. I was absolutely pleased with his work and I plan to have him come back. He did a good job overall and he was neat and cleaned up. He did exactly what he said he would do. His price was quite reasonable.

- Martha E.

He was very nice to work with. He came on time. He was done pretty much within the timeframe he gave us; we added other things to the job, which is why he finished a bit later. I never heard a bad word out of any of the workers. He was expensive, but it was worth it to us. We were right to choose him.

- robin k.

We waited about 10 days to insure the repair was working as it was supposed to. After 2 all night heavy rain storms the problem had been fixed. Mr Combs did a professional job, was understanding of our problem and fixed the sky light problem and problems that had been created by company that installed the metal roof. I would recommend Combs Roofing to install a new roof and repairing a damaged roof. My wife and I are very satisfied with the work Combs Rofoing did in stopping the leak from our sky lights

- Mike W.

BOWLIN ROOFING & DEMOLITION

They did a good job on the roof itself but they didn't follow through with promises. They were supposed to do roofing and install two skylights which they didn't do. We have called them dozens of times and asked them to come back out and do that for us to complete the job. We get promises that they will come back. It was part of what they told us they would do. We have been very patient because we knew they had several things happen like a death in the family and a worker that was injured. We didn't really push the issue too much last year. I have contacted them several times this year to no avail. The work they did was good. They were punctual with what they did.

- Joe S.

Mr. Fix-It Home Improvements & Bath Masters

Darrell gives the impression he is well funded with a newer pickup, but since it showed no signs of "work" and had no equipment it became the first inkling of a concern. Darrell himself seemed friendly enough but shared no history of having done skylights before. Roofing was mentioned but not skylights. He also seemed vague on his understanding of how skylights were installed. We could find no record of any contractor license on the verify.tn.gov site using all and any words from his name and DBA business names. Maybe my mention of the licensing and insurance requirements spooked him. Who knows. When he left, he said he would get back to us by phone in 2 days with an estimate. My advice is to follow up with verification of state licensing and get an insurance certificate in your name before proceeding. Also get references.

- Chris H.
Skylight Installers in Johnson City
Business Description:

Social media sites: Facebook: http://www.facebook.com/avi.mccallister.3. Twitter: http://twitter.com/MRoofing.

Recent Review:

I know this is the BEST roofing company in the Tri-Cities. I've had this roof for four years and still not a problem. It should outlive me. I highly recommend this company.

Reviewed by Brenda C.

Business Description:

Mr. Fix-It Home Improvements is a locally owned small-business operating since 1993. We have a small number of employees and pride ourselves on the relationships we have established with our customers. Our goal is to leave your home in pristine condition or, even better than when we arrived. Additional DBA - Mr. Fix-It Home.

Recent Review:

First response was quick, contacted within 2 days and was on site for estimate within 5 days. Promised estimate in a few days. Over course of 3 weeks, attempted to contact him three times. Never heard from again.

Reviewed by John J.

Business Description:

Handyman Specialists - A General Contractor suited for your Home Maintenance and Improvement Needs. The Honey Do Service, Inc. is a licensed and insured contractor specializing in handyman services, repairs and maintenance services. No Job Too Small, We Do It All!! The Honey Do Service, Inc. has introduced a new level of professionalism to the home maintenance / handyman industry. Many homeowners have become leery of the "handyman" trade. When we arrive at the customer's home, they are greete...

Recent Review:

Requested an estimate to install a shower door on 1/5/21. Contractor arrived and delivered estimate 1/8/21; price was fair. Given a rough date of "late January early February" for install. They cashed the deposit check early and didn't contact me until I reached out on 2/1/21. I was then told the install date would be 2/22/21, but I would be contacted if they could move it up. No contact received, so I called back 2/2/21, was told they couldn't change the schedule, so I cancelled the service and was informed I'd be charged a 10% cancellation fee even though they missed their own estimated timeline. Definitely won't go anywhere near this "service" again. Out 10% and wasted a month for absolutely nothing.

Reviewed by Tim H.

Rating Not Available

Pros who have not yet received a review do not have a rating displayed.

Business Description:

Our goal is satisfying our customers by extending affordable, high quality and professional services for your next project because we know how good it feels to watch your dream transform into reality. The central point of our mission is providing an excellent customer experience. We want you to be happy with the workmanship and final product. Regardless of your project type or size, Diversified Building Group -TN LLC can create a design, formulate a plan, and deliver a fabulous plan for you.

Business Description:

Tint/Solar Works is the authorized 3M Prestige window film installer serving central and western North Carolina, the Tri-Cities, Tenn., and Roanoke, Va.. We offer window films to reduce heat and fading damage from too much sun, security films to protect your home or business from crime and storm damage, and decorative films to give your glass doors and windows a new look.

Recent Review:

They did a great job but unfortunately,the sun is still a problem. It's not the company's fault;it's just that we probably need an awning.

Reviewed by jean f.

Business Description:

Roofing and Remodeling Specialist.

Recent Review:

Mr. Thompson removed the ceramic tile, but left the concrete backer board on which it had been installed. Any low spots in the floor caused by the tile removal were leveled using a filler. He then laid and screwed down 1/4" OSB (oriented strand board) on top of the backer board. Over that he nailed down a layer of roofing plastic, then laid the luxury vinyl plank flooring. This vinyl plank flooring was designed to float, and had a click-lock installation. This job took two months to complete - work commenced on February 20, 2013 and was completed on April 16, 2013.

By early July 2013, the floor had started to warp in places; by late July it was buckled badly. I contacted Mr. Thompson on 7/27/13 and he came to inspect the floor on 7/30/13. He stated that he stood behind his work and would fix everything. Over the time period of July 2013 through January 2014, he would first agree to fix it at his cost, then offer an explanation of why the failed floor is not his fault (but the fault of the original building contractor who built the house 36 years ago with no problems before now), then back and forth. After Mr. Thompson spoke with the flooring manufacturer and saw the manufacturer's installation instructions, he specifically agreed that he installed the floor incorrectly. He worked for a couple of days to take up the faulty flooring, then stopped and refused to finish unless I paid him thousands more dollars.
I wrote him letters in January and again in March, asking him to simply stand by his work and reinstall the floor per the manufacturer's instructions, and he has refused. The fact remains that Mr. Thompson installed the flooring incorrectly (installed wood over concrete, then plastic over that, which the instructions specifically explained not to do), He stored the flooring and OSB in my unheated garage in winter temperatures and did not acclimate them to the heated space in which it would be installed. He used far too few screws to anchor the OSB - every 10-14" (or more) apart as opposed to the standard 4-6" apart. He butted the OSB and vinyl plank right against the walls in many places when expansion space was called for in the instructions.

I score Mike Thompson and American Roofing and Home Repairs an F grade on all counts. His price was inflated, and his workmanship speaks for itself. I would rate him poorly in responsiveness and punctuality, because many times he would either not show up when he said he would, or else would complete a day's work and not communicate about what had been done or when he would return. I paid him over $13,000 to take up ceramic tile and install vinyl plank in approximately 900 sq. feet of living space, and now my home has a torn up main level floor to show for it. I will have to pay another contractor to have this entire job redone.
I wish I had thoroughly investigated this Mike Thompson and American Roofing and Home Repairs before hiring this contractor. I recommend that before you hire this (or any) contractor, do some investigation. Check for Better Business Bureau complaints, read Angie's List reviews, and conduct a thorough background check, including criminal history! Ask for references and check them out! Ask for proof of license, bonding and insurance, and get an understanding of what the insurance will cover - be sure that the insurance covers faulty workmanship and not just "damages" (which covers only breaking things or backing a vehicle into your house, etc.). Make sure the credentials are up to date (the insurance document Mr. Thompson provided to me was valid August 2011 through August 2012, which means his insurance had expired when I hired him in November 2012 - I didn't notice that).

I have certainly learned a hard lesson with this contractor and I hope that this review helps prevent others from having such a disastrous experience.

Reviewed by Connie F.

Business Description:

We are a full scale residential and commercial construction company. We are licensed to do any project up to 500,000. We run normally between two to ten employees depending on schedule. We do offer financing with approved credit and take credit cards as well.

Recent Review:

Absolutely fabulous! They gave me an accurate quote and if anything came up that would be extra they checked with me first so there was no surprises. They completed the job in about 10 work days and cleaned up any mess or materials when finished. Communication with me everyday. I have another small job coming up and I will be contacting this group forr sure.

Reviewed by Jeanette S.

Business Description:

LOCALLY OWNED & OPERATED. ADDITIONAL CONTACTS: DOUG WARD & MARTHA BUCK. ADDITIONAL EMAILS: DOUGWARD@DIXIEGLASSINC.COM & MARTHABUCK@DIXIEGLASSINC.COM.

Rating Not Available

Pros who have not yet received a review do not have a rating displayed.

Business Description:

The end product will be your Blue Prints, Floor Plans, Notes or drawings (non-technical nor artistic required) designed and converted digitally into 3D (Isometric) full color digital images. (animation available). The purpose and value of my service is convey ideas and purpose of my Clients (Architects, Designers, Artists, Contractors, Home Owners etc.) into images from 8.5 to 11" to Large format such as Poster Board or Bill Board size for advertisement or demonstration, Video 3D animation al...

Business Description:

We are a remodeling and new home building construction with approximately 25 employees.

Recent Review:

They were professional and willing to work with me. They had to stop due to the cold weather and when I called them back once it warmed up they came back out to finish the work.

Reviewed by Jeanne M.
Skylight Installers in Johnson City