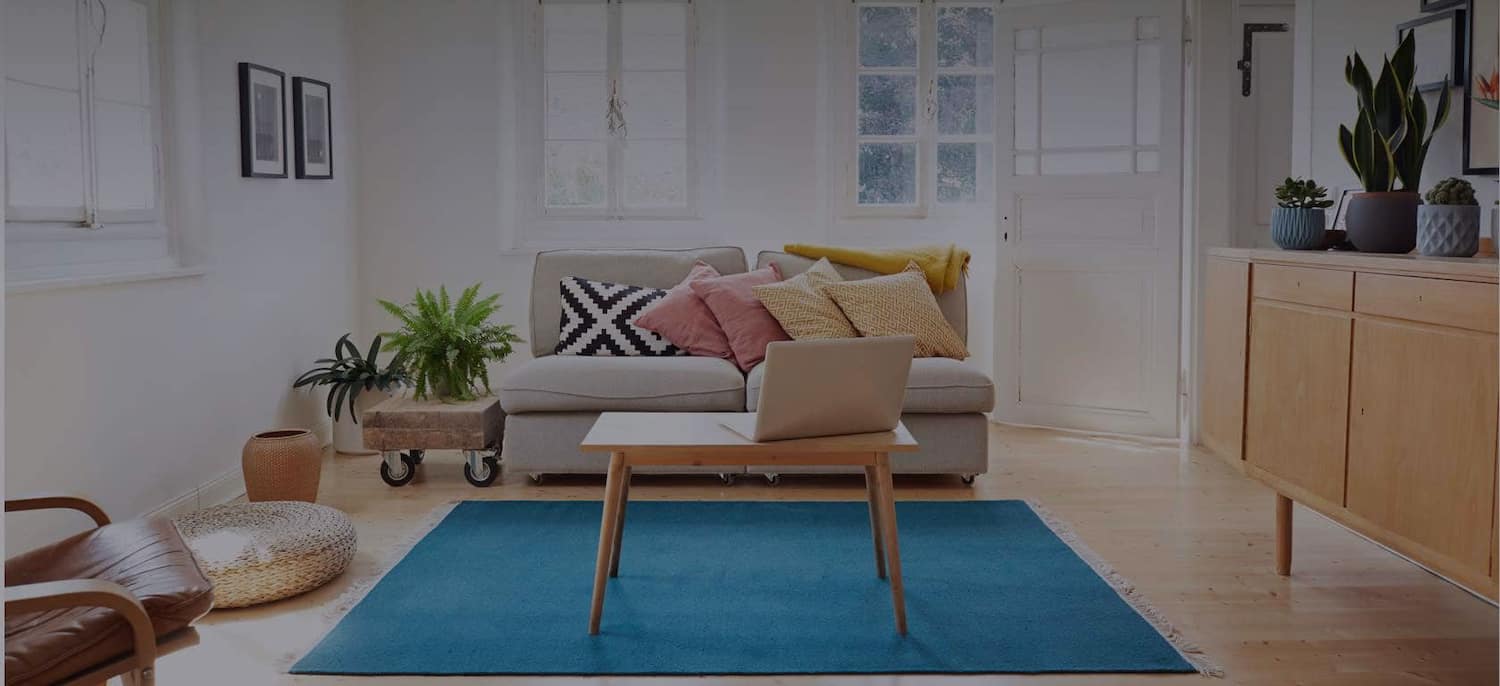 Get matched with top Locksmiths in Englewood, OH
There are 1 highly-rated local locksmith service.
Recent Locksmith Reviews in Englewood
The owner (Mehdi) responded very quickly to my request for quote. His truck was in the shop, so he couldn't come right away, but he referred me to another locksmith. I did not contact the other locksmith, but waited for the truck to be back in service. Mehdi called me back as soon as he was available again (only two days later, as he initially promised). We discussed the problem over the phone and text message with photos and he warned me that replacing this lock (a complex Pella door lock) might be quite expensive. He called me the next day, came immediately and fixed the lock in a few minutes without replacing it. He also showed me what was wrong (my misunderstanding as to how this lock works) and was very gracious regarding my ignorance. He only charged me for the service call and not for any labor. I will certainly call him again if I have any lock problems in the future and recommend him to anyone.

- Ely E.

I would definitely recommend Accu-Key! He was very professional and prompt. I locked myself out of my home and Mehdi had me back in in no time. What's more, is that the customer service and care he took to explain basic lock maintenance after was second to none. In this day and age, finding professionals who are courteous and care about what they do is hard to come by, but Mehdi definitely meet and exceeded any expectations I had. If you ever have a need, I would highly highly recommend Accu-Key!

- Emily A.

Was able to come out within 2 days. Excellent communication. Quick and efficient. Very nice guy. Would definitely hire again.

- Kris B.

We had contacted Joe previously about a sticking key in an exterior door and over the phone he suggested we try lubricating the lock saving us a service call. When we had another lock problem we immediately thought of Joe and he was very prompt and courteous even calling us before arriving. He fixed the problems we called him about and then, as noted above, he fixed a few other issues in the house, explaining each one on the way and letting us know up front what the costs would be. He was a pleasure to work with and I will use him again for any locksmith tasks.

- Craig T.

Mehdi communicated with me constantly to insure that he had the correct addresses and could meet my needs. He arrived on time and completed the work quickly, getting the work done promptly. He was totally professional and very knowledgeable on all the questions I asked. I would use his services again without question. Thanks Mehdi.....

- KAREN B.

Very responsive and excellent service provided. Called on a Friday afternoon and the work completed the following Monday by 1130 am. Would highly recommend Mehdi, he is a pro at what he does. He had all the tools and equipment in his van necessary to complete the job. He gave my wife and I various options in order to cut costs. He also helped configure our locks to give access to pet sitters, cleaning ladies, etc. but also ways to keep them out as well. He works quickly and effectively. He provided service to make our home more secure.

- Susan B.

My roommate locked herself out with no glasses or personal belongings. I gave her Accu-Key's number. The owner was almost in bed (10:00 at night) but he agreed to come out anyway since we live nearby. He quoted us $145 for an emergency lock pick. It went quickly and he only charged us $105–the business-hours rate—again because we live close by. He could have easily taken advantage of the situation but was very honest, helpful, and friendly. Would definitely use again.

- Ben R.

He was very fast. He called ahead to find the best time to do the work. All costs were explained upon making the appointment. After he quickly completed the job, he explained how to reset the garage door openers, which was not something he needed to do. He just wanted to make sure that our home was secure.

- Scott W.

I emailed Mehdi on a Saturday evening (NOT during his normal business hours), and received a reply in an hour or so. I met up with Mehdi the following Monday, and he had the work done in a matter of minutes. In addition to rekeying the locks, he also lubricated them and gave me some helpful hints on the reinstallation of the locks. He impressed me as a true professional - prompt, responsive, going "above & beyond" to ensure a happy customer.

- Jeff J.

We called Baldwin and he came within a few hours of our call. We had used him previously a few years ago and was very satisfied with his service. He checked the lock and found it was misaligned therefore we could not close it. He adjusted the lock plate and the lock worked fine. He also checked a lock on our back door. He only charged $20 for the service. We were very very pleased with his service, the price, and that he came the same day we called.

- Leslie M.
Locksmiths in Englewood
Business Description:

Protecting homes and businesses since 1950, Guardian Protection is one of the nation's largest and most highly regarded security companies. We provide smart technology, 24/7 professional monitoring, and peace of mind to hundreds of thousands of customers. Our products are installed by experts, monitored by real people, and truly make a difference. We do what we do because of one simple truth: life is better when it's safe.

Recent Review:

Nobody has contacted me thru your services (Angies List), You are not a reliable source to find a service. Please remove me from Angies list and cease all contact

Reviewed by van s.

Business Description:

Additional DBAs - Xenia Glass & Lock Inc, Clinton County Glass. Additional phone - (937) 372-7171.

Recent Review:

ON 3/20/2018 I HAD CAR TOWED TO XENIA GLASS & LOCK TO CUT AND PROGRAM NEW KEY FOR MY MERCURY COUGAR. THEY CALLED ME TO PICK UP CAR ON 3/21/2018. AFTER THEY PROGRAMMED KEY, THE CAR WOULD NOT START. THE CAR RAN FINE BEFORE KEY REPLACEMENT. BRIAN SAID THAT "SOMETHING ELSE WAS WRONG WITH MY CAR BECAUSE HE IS A PROFESSIONAL - HE HAD BEEN DOING THIS FOR 18 YEARS." ON 3/22/2018 I HAD THE CAR TOWED TO SELECT AUTO REPAIR AND HAD A DIAGNOSTIC RUN. RODNEY INFORMED ME THAT IT WAS THE 'PATS' (PASSIVE ANTI-THEFT SYSTEM) CODES AND SAID IT WAS A KEY RELATED ISSUE AND THAT IT COULD POSSIBLY BE BECAUSE THEY USED AN AFTERMARKET UNAPPROVED UNOFFICIAL KEY. AFTER CONTACTING XENIA GLASS AND INFORMING BRIAN OF THE DIAGNOSTIC, BRIAN WENT TO SELECT AUTO AND GOT INTO A DISPUTE WITH RODNEY FROM SELECT AUTO REGARDING THE DIAGNOSIS. RODNEY THEN CALLED ME AND TOLD ME TO "GET MY CAR OFF OF HIS LOT IMMEDIATELY OR HE WOULD HAVE IT IMPOUNDED BECAUSE BRIAN CAME THERE AND STARTED AN ARGUMENT WITH HIM AND HE DID NOT WANT TO GET INVOLVED." ON 3/23/2018 I HAD CAR TOWED BACK TO XENIA GLASS AND ASKED BRIAN TO CUT AND PROGRAM NEW KEY. ON 3/27/2018 BRIAN CUT AND PROGRAMMED SECOND KEY AND THE CAR STILL WOULD NOT START. ON 3/28/2018 I HAD CAR TOWED TO GERMAIN FORD EXPLAINED ISSUES AND THEY STATED THAT THE CAR MUST HAVE OFFICIAL FORD APPROVED AND PROGRAMMED KEYS TO WORK. I HAD THEM ORDER NEW APPROVED KEYS TO CUT AND PROGRAM. GERMAIN FORD ATTEMPTED TO PROGRAM WITH THE APPROVED KEYS AND SOFTWARE, HOWEVER THE CAR STILL WOULD NOT START. THEY RAN SEVERAL DIAGNOSTICS AND DETERMINED THE SAME AS SELECT AUTO REPAIR – IT WAS THE PATS MODULE AND A KEY PROGRAMMING ISSUE. SHAWN CALDWELL FROM GERMAIN FORD INFORMED ME THAT IT IS HIS AND THE TECHNICIAN'S OPINION THAT THE DAMAGE OCCURRED BECAUSE XENIA GLASS PROGRAMED AN UNAPPROVED AND UNOFFICIAL AFTERMARKET KEY WITHOUT OFFICIAL FORD PROGRAMMING SOFTWARE WHICH CORRUPTED THE PATS MODULE. I ASKED THEM TO REPLACE THE PATS MODULE. THEY WERE UNABLE TO LOCATE THE PART AS FORD CONSIDERS THIS PART OBSOLETE DUE TO IT BEING A 2002 MODEL. THE CAR CANNOT BE REPAIRED AND IS CONSIDERED TOTALED AS THE COST TO REPAIR VEHICLE IS MORE THAN VALUE OF CAR. I SPOKE WITH JOHN MARSDEN WITH XENIA GLASS AND WHILE ON THE PHONE HE PUT ME ON BRIEF HOLD AND SPOKE WITH BRIAN. JOHN CAME BACK TO THE PHONE AND SAID TO GET THE DOCUMENTATION FROM GERMAIN FORD AND XENIA GLASS WOULD FILE INSURANCE CLAIM. AFTER I RECEIVED THE DOCUMENTATION I CONTACTED XENIA GLASS AND FORWARDED THE INVOICE FROM GERMAIN FORD TO GET CLAIM GOING. ERIC HOLSTON CALLED ME BACK AND GOT VERY RUDE ACCUSING ME OF JUST TRING TO GET A NEW CAR AND SAID THEY WERE NOT GOING TO PAY FOR DAMAGES. I TOLD ERIC I WAS NOT GOING TO ARGUE WITH HIM THAT WE WOULD LET THE INSURANCE HANDLE IT. ERIC REFUSED TO FILE CLAIM AND REFUSED TO GIVE ME THEIR INSURANCE OR BOND INFORMATION. AS OF THIS POINT THE INCIDENTAL CHARGES RESULTING ARE $697.85 AND STILL NO VEHICLE: $ 56.58 – XENIA GLASS & LOCK - CUT AND PROGRAM NEW KEY $130.00 – SELECT AUTO – TOW AND DIAGNOSTIC ($45.00 TOW + $85.00 DIAGNOSTIC) $155.00 – JOHNSON'S TOWING (3 TOWS) $356.27 – GERMAIN FORD (INVOICE ATTACHED) THE KBB AVERAGE PRIVATE PARTY VALUE IN GOOD CONDITION WITH CORRECT MILEAGE OF MY VEHICLE IS $2,248.00. ESTIMATED TOTAL DAMAGES AT THIS POINT ARE $2945.85. PLUS, TRANPORTATION EXPENSES FOR WORK DUE TO LOSS OF VEHICLE. AS I TOLD THEM, THE CAR RAN BEFORE KEY WAS REPLACED. THE DAMAGE TO MY VEHICLE IS A DIRECT RESULT OF PROGRAMMING AN UNAPPROVED AND UNOFFICIAL AFTERMARKET KEY WITH UNAPPROVED UNOFFICIAL PROGRAMING SOFTWARE. THE DAMAGED PART IS A CORRUPT 'PATS' (PASSIVE ANTI-THEFT SYSTEM) MODULE. I WOULD LIKE TO FILE AN INSURANCE CLAIM WITH THEIR BUSINESS INSURANCE.

Reviewed by BRENT W.

Business Description:

Affordable Fire Storm Water Restoration, Damage Repair Contractor. Specializing in Roofing, Remodeling, Re Building and Repairs. Insurance Preferred Contractor. We are "Your Complete Property Solution".

Recent Review:

Horrible Horrible con artist ...... Took almost 10,000 dollars for a job never came close to even starting the job and supposedly used the money for materials for the job that i have yet to see the reciete or material. It is now to the point of taking legal action and contacting lawyer.

Reviewed by Ethan G.

Business Description:

Locksmith- Since 2007, Locally owned and operated by James Nolen.

Recent Review:

No response to request for quote. Note: no work was done since the business did not respond si this is only a review of responsiveness and not quality or cost of work.

Reviewed by Ely E.

Rating Not Available

Pros who have not yet received a review do not have a rating displayed.

Business Description:

At Upper Dayton View Locksmith Store our promise to you and this great community is a great Locksmith Service in Upper Dayton View, OH. We offer Locksmith Service at any time 24 hours.

Rating Not Available

Pros who have not yet received a review do not have a rating displayed.

Business Description:

We are a Local Locksmith Company that provides locksmith service in Fairborn, OH. We offer our Locksmith service 24 hours a day and 7 days a week to those in need of our assistance.

Business Description:

24/7 Locksmith On Call professionals know that great security for your residence, business and automobile is a necessity in life. We provide quality services and keep the customer in mind. What ever lock or key problem you are facing the solution is easy. We can offer invoicing on commercial services. We accept all major credit card such as; Discover, Visa, Mastercard and American express and cash as we will also give you a receipt for proof of payment and services rendered. We try to be as f...

Recent Review:

Case Description: I accidentally locked myself out of the house. When I initially called, I was told a technician was nearby, he would call me in 15 minutes or less and that the cost was usually $59 but could be more, that I would be told beforehand if it was more and what that cost would be. After 25 minutes with no word from the technician, I called back. I was told they would call him directly and have him call me. About 10-15 minutes later, he finally calls and says he'll be there in about 35 minutes. Closer to an hour later, he actually shows up and takes less than a minute to open my door. Nothing was said about it costing more than the $59 I was told over the phone, so I assumed that was the cost. While he processed my card, he wanted me to get mail with my name and address on it. He didn't have any receipt books with empty pages so he asked to email the receipt. He did and was already gone when I got it. The bill was for $275.35. I was shocked to say the least. I called to dispute the charge and found out that this seems to be some kind of on call business that sends subcontractors out to do the work as the business name on the receipt was for SNJ Locksmith Services. They didn't seem to know who the they called out and that they had to figure out who the technician was so they could see what the deal was with that charge. I looked for this SNJ Locksmith Services online and couldn't find them. I googled the address and Google maps shows a residence, rather than a business. I also found out after that other locksmith services in the area charge a flat $60 fee for unlocking a door in my neighborhood. I called my bank and stopped payment on the charge. I will happily pay $60, but I feel like I was taken advantage of and it felt like a scam. At the very least, this is a company that needs to be more careful about the technicians they send out to represent them.

Reviewed by Angela R.

Rating Not Available

Pros who have not yet received a review do not have a rating displayed.

Business Description:

Dayton Locksmith Master are Licensed, Bonded and Insured in Experts in Commercial Locksmith, Residential Locksmith and Auto Locksmith Services and products in Dayton, OH. Our friendly, knowledgeable technicians and master Locksmiths will be happy to help you today With Any Problems in Dayton, OH Metro area at any time 24 Hours.

Rating Not Available

Pros who have not yet received a review do not have a rating displayed.

Business Description:

We are based in Piqua/Troy area with over 30 years experience. And service calls are based on a scale according to zones (Every ten miles is a zone charge of $20)

Rating Not Available

Pros who have not yet received a review do not have a rating displayed.

Business Description:

Union OH Locksmith Store are a full service Locksmith Company, Who proudly provides Residential Commercial and Automotive and Emergency Service 24 hours in Union, OH.