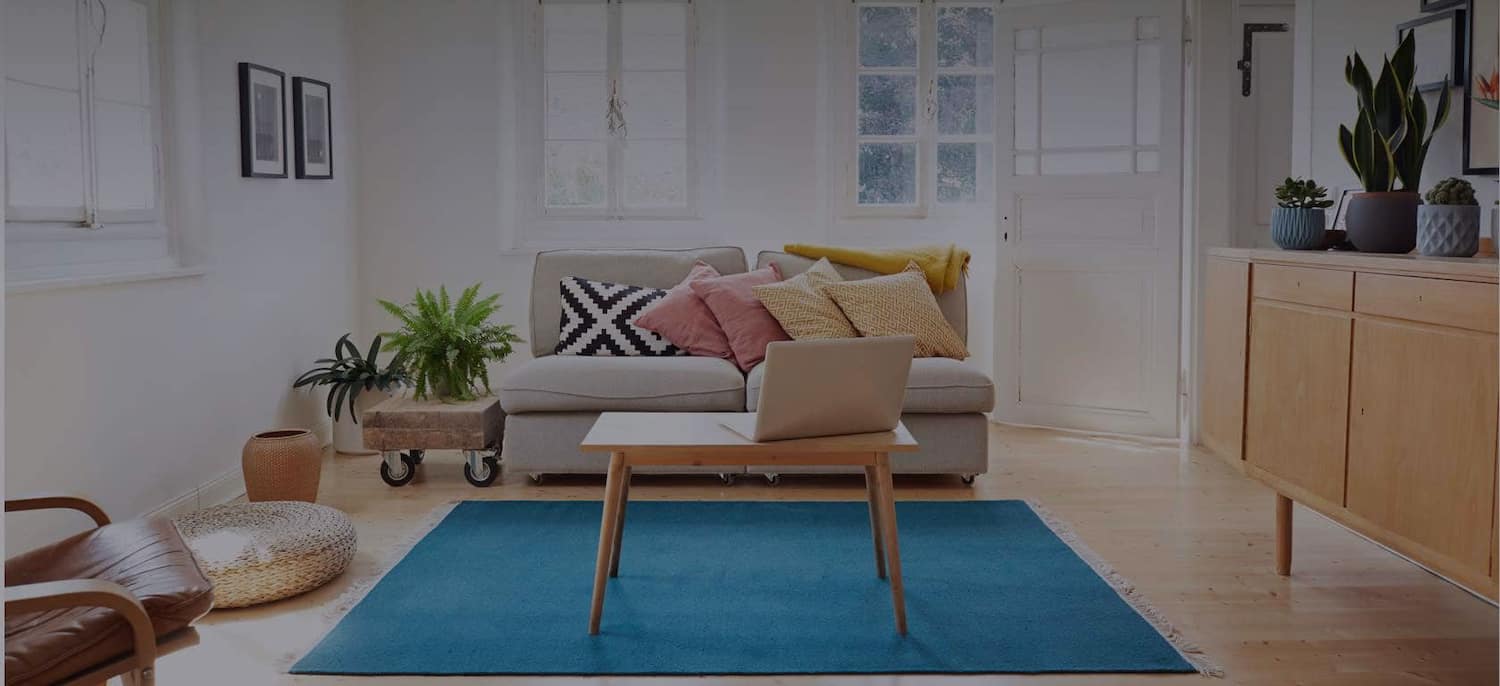 Get matched with top Interior Designers in Honeoye, NY
There are 4 highly-rated local interior designers.
Recent Interior Decorators Reviews in Honeoye
Jessica was on time for our consultation, asked me pertinent questions about my style, budget and time line. She shared info along the way by sending me photos of items she was considering purchasing and asking my input. It was great fun! On install day, Jessica was on time again and together we planned the layout, she did the complete install professionally and in a timely fashion. I could not be more pleased with the end result and will use her services again as well as recommend her to others.

- Lisa D.

Geri produces classy timeless designs that are family and life friendly. Most importantly, nothing is cookie-cutter. Geri takes the time and makes the effort to understand her clients and designs specifically to the client's personality. She is a master at knowing where to invest and where to be frugal so her designs have good "bones" to build upon. Simply put "I love my house" which is the ultimate compliment to a designer.

- Nancy B.

Molaia Design took the time to understand our design taste and needs. We were provided options for and guided through the selection process in a way that resulted in rooms that suited our tastes and were functional, useful to our needs. We were extremely pleased with the results for each of the rooms. Molaia was responsive, prompt to our meetings and moved the process along so our projects were completed in the timely manner. Molaia also helped coordinate a painter that did excellent work. We would recommend Molaia to anyone looking for interior design services.

- Matt D.

Jim did a fantastic job and sent me pictures via email since I do not live there. He was very professional, communicated well and was fairly priced. He made a good recommendation on the type of roofing. I will definitely use him again for the other projects I want to complete. I am very happy with my choice.

- Lisa D.

Complete demo of the kitchen and second floor bath. Prior to starting we met a few times with the team (husband/wife) Joseph is the builder and Madeleine is the designer. We really liked the fact that this was a team, which helped with communication and timeliness. They gave us a start date and kept to it. The team showed up on time and kept us apprised of the daily plans. We are new to the renovation process and though they could not take away the tediousness of living through a renovation, they were sensitive to our needs and worked hard to make us as comfortable as possible. Fairly good communication and responsive to our requests. The design is well beyond anything we could have dreamed up, which makes it even more exciting to us. Their employees work hard, are friendly and respectful. One employee had a problem and it was quickly dealt with. Joseph made good on any mistakes the employee caused...and that employee has been fired. The quality of the work was superior, better than any work we've had done before. (which includes a guest bath/bedroom renovation).  We are thrilled with the results and plan to use them again for a future project.  

- Kathy C.

After our experience with Mr. Walker we will only hire him and no one else! We have made arrangements for Chirs to install our hardwood flooring and trim for our livingroom. He is a true caftsman and professionial which is hard to fine these days. We were also impressed with the fact that he would not hesitate to send back any cabinets, doors, molding which were not of high quality. We felt he was looking out for us and only the best materials and work would do! He is every home owner's dream!

- Peg and Robert M.

Such a pleasant atmosphere!  The staff is knowledgable and friendly without being pushy.  I'm going back next payday to buy Christmas presents!!!

- Rose E.

We haven't quite finished entirely as they are now rennovating a bathroom but the project has progressed better than I ever expected and my father-in-law's home is in better shape than before the storm put a tree through the roof on August 28, 2011.

- Nancy H.

What a phenomenal store! I just went in to look around (as I am not a big spender) but couldn't resist some of the interesting things I found there. First of all, the store is air conditioned,clean, smells nice without being overpowering and has both pleasant lighting and softly playing classical music. The employees are extremely helpful without being overbearing. I was struck by the amount of eye candy. I found jewelry for a birthday gift, a print that I fell in love with and a table that expands into the size I have needed for Thanksgiving for years. And all that happened within fifteen minutes! I can't wait to go Christmas Shopping there. I have my eye on some of the hand painted furniture. I know my Mom would love some of the pottery, my aunt would love the ironstone, my niece would faint if I got her one of the quilts. I am sure that I will find something for everybody. Even my nephew will be impressed that it is a green business. SO let's see. . .it is green, clean, comfortable, convenient, deals in quality and rarity and has me feeling like a genius for finding it!

- Rose E.

I was very pleased with my kitchen. The end result was more than I could have every imagined. I am know planning on remodeling my kitchen with Tracy's help. Here team of contractors who did the actual kitchen installation where very professional.

- Jonathan E A.
Interior Designers in Honeoye
Business Description:

Locally owned and operated since 2008. We are a small shop of architects, Interior designers, artisans, painters and home decor eco friendly professionals. We have a passion for helping home owners improve their living spaces. If you are looking for an amazing experience with a company that loves to make our clients feel special, don't hesitate to call us. We're friendly, knowledgeable and great at what we do.

Recent Review:

Everything was fine and no issues. I don't really like the virtual thing but I liked her demeanor over the phone she was a nice lady.

Reviewed by Lynda S.

Business Description:

We are The Mayhem Managers Cleaning Service. We manage all facets of creating a clean, stress-free, and organized home at an affordable price. We also use 100 percent organic Melaleuca cleaning solutions. visit SAFERFORYOURHOME.COM for details. These products are safer for your home, family, pets, and mother earth. We've also adopted Mrs. Meyers Clean Day aromatherapy cleaning solutions. We have top of the line & regularly serviced Dyson vacuum cleaners and Rug Doctor Carpet shampooers. We us...

Recent Review:

Bryan was so easy to work with, friendly and conscientious. He's done a great job cleaning out the basement, which would have taken me so much longer on my own. We have a cat allergic to mold and mites, so it's great for her but we're all breathing easier. I'll definitely keep him in mind for other projects.

Reviewed by Deb M.

Business Description:

My name is Mikki, I am a mother of 4 children, as well as the owner of Elite Professional Painting. We are a family owned and operated company since 2009. My Husband Bruce has painting experience dating back to 2000, specializing in all aspects of painting & special finishes. We understand everyone has a budget and we do everything possible to help you stay within that budget. Residential and commercial. Check out our services offered and call or click to schedule a free estimate today!

Recent Review:

Very quick response, fast service and nice quality job. They cleaned everything up really well too!

Reviewed by steve w.

Business Description:

Established in 1994, Max Parangi Architects P.C. provides complete Architecture, Interior Design, Planning & Landscape Architecture services. When Max Parangi Architects first opened its doors in New York as a "boutique" architectural firm, the goal was to develop and maintain the highest design standards as reflected by the Company's motto: "Architecture of Distinction." After two decades of expansion and the establishment of a second office in New Jersey, the firm's vision and philosophy of...

Recent Review:

Max is a terrific architect. Like many people during this quarantine, I'm thinking about building a deck for my yard. I've interviewed many architects and Max was by far the most responsive, thorough and patient architect. During the interviewing process, Max was the only architect who took the time to understand my project and provided advice. He also looked up my town's code and informed me of my options. When looking for a surveyor, he took the time to speak w/ them and explain the request. I would highly recommend Max!

Reviewed by Gerald T.

Bridgewater,NJ

A Super Service Award goes to providers who have achieved and maintained a superior service rating on Angi.

Business Description:

VILD brings years upon years of design experience to the forefront. From a touch of class in one room, to the sophisticated party in another, to the chic pool party outside, we design more than just layouts. We paint a canvas that clients spend their lives in. We've designed everything from rooms, to apartments, to townhome's, to large homes. Everything from the simple living room or outside deck, to the wine cellar or home theater. Vast resources at arm's length, VILD combines creativity and...

Recent Review:

We have 2 small rooms that are a challenge for us to decorate. My husband is disabled & we require space for his motorized wheelchair, which further limits what we can do. Bryan, the owner, & Dorothy, our designer, listened to our requests & designed 2 beautiful rooms that maximize the limited space. Once we approved the design & furniture, they immediately provided a list of carpenters so we could get started on some built-in cabinetry. We were also provided with a list of all the furnishings & websites so we can purchase what we can afford. We had never used a design team before & I didn't know what to expect, but I'm so happy we did! Now we have a direction & vision of what we can do to truly utilize those rooms. We also have control over the budget & can do what we can afford as time goes on. Bryan & Dorothy were absolutely wonderful to work with & I would definitely use them again!!

Reviewed by sheryl g.

Business Description:

ARCBAZAR provides online architectural design. Services include: New Residential, Remodeling, Interior Design, Landscape, and Commercial Spaces. Clients launch a competition for a project online at ARCBAZAR.com by providing a brief description and images/dimensions. Several Architects & Designers participate in the competition. By the end, Clients receive multiple design packages and choose the best solution. To view completed projects, please visit www.arcbazar.com

Recent Review:

Good for initial idea generation - will not replace an architect familiar with local Building Codes

Reviewed by Jeffrey P.

Business Description:

SelectBlinds.com is the most reviewed, highest rated online window blinds and shades store and we have the 200,000+ reviews to prove it. We offer custom-made window treatments that are competitively priced along with free shipping and a 90-day satisfaction guarantee. Visit our website or contact us for more information.

Recent Review:

None of the people that were recommended responded.

Reviewed by Nancy P.

Business Description:

Started by Paul Freeman, a lifetime collector of Arts and Crafts period textiles, Archive Edition offers reproductions of a hand selected collection of the finest Arts and Crafts textiles discovered throughout his lifetime. Archive Edition Textiles are copywrited reproductions of authentic Arts and Crafts patterns using modern materials. In 2014, Freeman partnered with Karl Eulberg, an executive in the furniture industry and lifetime fan and collector of Arts & Crafts. Eulberg brings a backg...

Recent Review:

It hasn't gone. Have you not read several previous reviews???

Reviewed by Gene P M.

Business Description:

Fitch Construction, Inc is a 30 year old remodeling company carrying America's most popular and trusted names in Home Remodeling: Four Seasons Sunrooms, Andersen windows & doors, Velux Skylights & Sun Tunnels, CWP & New River Kitchen & Bath Cabinets. We offer fresh ideas for your Home, showing you your Dream home before we begin so you know what you are getting before construction begins.

Recent Review:

Please understand this is a review of Fitch's dealings with me. Others hopefully have had a better experience. I suspect due to the relatively low price of my project I fall at the low end of their priority list. My opinion is if there were another zero in the cost of my project I would not have had the experience I did. In short, on a 5 point scale with 5 being the best, I would rate my experience as follows: COMMUNICATION: 1 SERVICE: 1 QUALITY OF WORK: 3 QUALITY OF PRODUCT: 1 OVERALL EXPERIENCE: 2 I have tried to be patient and understanding. However, a product I was promised in late July 2019 was not installed until September 2019. I was able to use the product about 6 weeks before closing that home. Upon opening my home in mid May 2020, I was able to use it as designed for another 6 weeks or so. By manually controlling the screen position with the remote, I got another month or so. It took over a month (from 6/23 until 7/27) to have a tech come out. Tech attempts to fix the screen resulted in what was believed to be a burned out motor and the screen has since been inoperable. I no longer get any response to my emails. I essentially have a $4,700 hanging screen on my front porch, held in place by some of my own wood clamps. At this point, the company has a LOT of work to do to not only fix/replace the screen but to regain my trust. If I read it correctly, the warranty will run out in a few weeks. I would hate to think I would lose out on having a defective product addressed because of a history of lack of action by Fitch. No matter what, this is approaching the end of a second summer I have been unable to use the screen. UPDATE: I am so disgusted with the office support I will be contacting an attorney to determine if I can take legal action! In short, I explained the residence in which the screen was installed was seasonal. They sent a technician out once a month to attempt to fix the screen. The first time the tech burned out the motor. The second time they sent some poor tech with no training/experience to attempt a fix. He found a problem with the frame. Long story short over the course of 3½ months they were unable to fix the problem. Now I am told they need to contact the manufacturer for MORE replacement parts (motor, end support bracket and now screen channels). They are essentially telling me sorry you haven't been able to use this screen this summer, but it is under warranty and the manufacturer has to send replacement parts and walk a tech through the install process. In MAY 2021!!!! They are telling me it isn't their problem but the manufacturer. However, they sold me the screen, took my payments and have sent techs to fix the problem. I am hoping for good news from my attorney as this has reached the point I want them to take the screen away and refund my money.

Reviewed by Rick C.

Business Description:

We've been in business together since 1999. Owners are both artistically and professionally trained experts are fine art and restoration of oil paintings. Our business grew along side of our clients who trusted us to be in the homes and offices providing a complete set of services for fine art, art placement and art installtion. This led to branded corpoate art projects and more. We are versed and savvy to offer complete interior design, project management and art services for your home and o...
Deals in Honeoye for Interior Design & Decorating
Explore Our Solution Center for Helpful Interior Designer Articles
Find Interior Designers in
Interior Designers in Honeoye