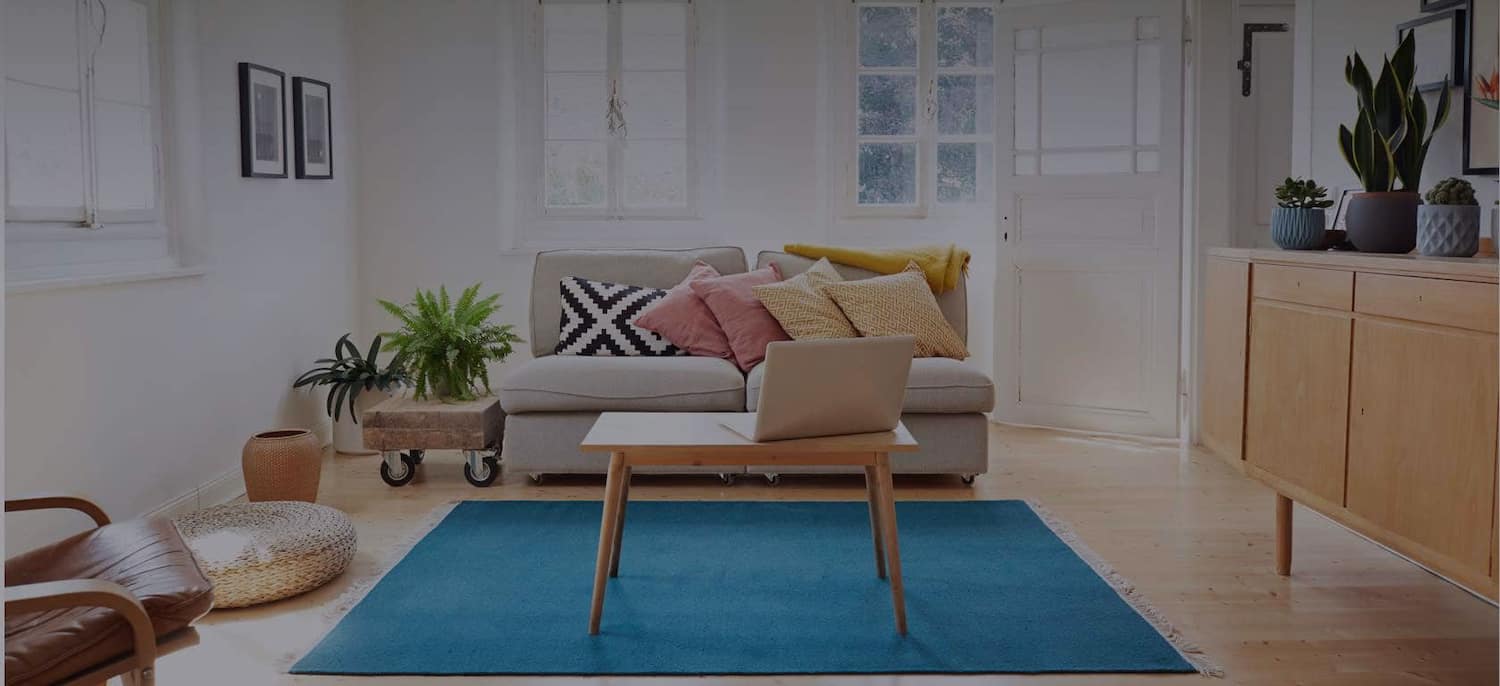 Get matched with top Home Builders in Lincoln, NE
There are 7 highly-rated local home builders.
Recent Home Builder Reviews in Lincoln
BACKGROUND: I'm a commercial/industrial general contractor of 15+ years. I manage building contracts up to $175,000,000. I wanted you to get an honest review from someone with experience in construction, so you won't get dragged down the same road as I did. BUDGET: We chose Fowler Custom Homes because a now former friend of mine works for them. We told them our price range was $350,000 - $400,000 with emphasis on $350,000. Our first quote came back at $405,000! We finally settled at $370,000 after quite a few cuts and giving up some wants. FINISHES: We asked for a 4' front door and was assured that was not a problem. We found that none of their suppliers had a 4' door. It was suggested we go with a 6' double door. Received a change order for $2,335. "Why are we being charged extra for the door." "There isn't a 4' wide door available." Remember they told us, in the beginning, a 4' wide door was not a problem? COUNTERTOPS: Instructed to go to Midwest Tile. Went in to make selections and find out our budget; "We are not allowed to tell you your budget, that's between us and Fowler." Serious? We picked out some quartz and left. Went to A1 Granite and found some very nice quartz slabs. Fowler told us we were over budget. We bought the quartz from A1 and coordinated the installation ourselves. Our deduct from Fowler was $4,650. Seems like a lot, but our island is 30 square feet leaving only 23 square feet to finish the kitchen at that price. Estimate was priced for laminate countertops when we said solid surface during design. PLUMBING FIXTURES: During design we requested a free-standing tub in the master bathroom. Oops…we must have forgot, says the builder. That will be $1,770 extra. We looked at the contract documents to see what faucets were used for budgeting and found they were discontinued. Why would you setup the budget with a faucet that is discontinued? Change orders! Everything was priced as chrome finish when we asked for brushed nickel during design. GARAGE DOORS: They priced openers that had 1-star reviews across multiple websites because it consistently broke down. We asked for more robust openers and of course charged $495 more. Then they installed the wrong garage doors. DECEPTION: Speaking to the superintendent for Fowler, he tells me he is going to throw the inspector off by leaving simple things unfinished so we can get the C of O on-time. How is the inspector going to complete a thorough inspection if you are trying to throw him off? STAIRS: Which stair bullnose would you like us to install? The one that matches the floor... "They don't offer a bullnose for your floor." says Nick, project manager. Flooring companies always offer a stair bullnose for their flooring. I call the manufacturer and the bullnose is on backorder. Lied to again! I come back to the house the next day and a random bullnose has been installed. Still not fixed to this day and probably never will be based on emails from Fowler. CERTIFICATE OF OCCUPANCY: Received on the final day of the contract. However, the carpet could not be installed yet because of people working in the house, making a mess. We need to be out of our rental house that weekend. We have to sign an early possession agreement at $70/day until closing. We can't close on the house until the carpet is installed per our lender. Final bill: $770 in early possession fees. BOTTOMLINE: Shady business practices. Fowler Custom Homes only cares about two things; how many houses they can crank out in a year and how much money they can line their pockets with. The good employees: Kara – Great designer. Treats clients with the utmost respect and does her best to help you choose materials and finishes even though she can't tell you the budget. Chris – New to the company but an amazing craftsman. Works extremely hard and pays very close attention to details. Floyd - Great trim and cabinet carpenter. Everything is perfectly straight! If you would like to discuss my review or ask me any other questions, please drop me a line at NickelandDimeCustomHomes@gmail.com

- Grant S.

This was a major project for our home. The general contractor handled every detail for us to a tee! He was on the job overseeing and working on all phases of this project. His crew was professional, experienced, punctual and delivered high quality work. The project was completed in the orginal time frame agreed upon during the quote. I couldn't be more pleased with the overall process and the outcome exceeded our expectations. We have a beautiful patio cover which we will enjoy for many years and our fresh coat of paint on the house has brought life back to our 40 year old house. I really can't say enough about this company and the owner. I would definitely use them again in a heartbeat for our next home project.

- Phyllis B.

Great company to work with! I have a daylight walkout basement and wanted a patio cover installed over the entryway. Ken came out and talked to me about my options, and had great suggestions. The company did a great job of communicating with me about when the job would start, how long it would take, etc. I am extremely happy with the results. The entryway is beautiful, and looks like it's part of the house. Several neighbors didn't even realize we had added a cover to the entryway - it looks that much like the house! Very happy with the quality of the work done.

- Nancy T.

Vision Builders, formerly MCS Custom Homes

Mike was very clean and always left the house picked up at the end of each day. He made sure that I was happy in the end and I appreciated that!

- Ashley P.

They were here for about 4 months, working on my house. The experience was very good, they are very nice. I feel like I could trust them, they were doing honest work, I could call them anytime and they would respond.

- Kathy B.

NORTH STAR CONSTRUCTION, LLC

I have always been DIY all the way but being totally ignorant of what it took to install a floor I am now confident in what is needed to get the job done correctly. My wife and I were very pleased with the company's performance. As well as the carpenter's self motivation to git r done.

- Richard S.

ODBERT BUILT CONSTRUCTION

This company was referred to me by the interior designer with whom I was working. This is a father and son construction company, and I could not have been more pleased with their customer service, responsiveness, and cleanliness. The work they performed consisted of removing old flooring and padding, removing and replacing as necessary baseboards and taking down closet doors in preparation for new hardwood floor installation and painting. I also had Odbert replace all the interior door hardware, trim on all the canned lights, and lower the microwave oven and make two new cabinet doors above it to match the existing ones. After the hardwood floors were installed they cut the closet doors so that they could fit properly since the floor height had been slightly raised due to the addition of a subfloor. All of the work they performed was of good quality.

- Peter G.

I had been getting water in the basement (seepage) with heavy rains. In addition to the foundation repair, I had some gutter work done, broken patio concrete removed, and dirt brought in, all to mitigate water problems. K-West used sub-contractors for HVAC, plumbing, flooring, drywall, and electrical, but over-saw the whole project and did the carpentry in the craft room, finish work, and all the painting. They also replaced windows and had to rebuild the stairway because of city code. The finished product is beautiful. Unfortunately, with our very heavy rains in May and June this year I still got some seepage. Maybe there is nothing that could be done realistically to prevent some water in such conditions. The length of time for the project was several months longer than expected; some delay was due to times when I didn't want workers here, but there were weeks at a time when they were on other jobs. Also the entire project cost about 50% more than bid, but most of that was due to my requesting extras. Over-all the work is excellent. Ken's staff are all wonderful guys, and the subcontractors were all also very professional and pleasant to work with.

- Susan K.

Ken (owner) and Tim (job foreman) were contracted to remove and replace two small basement windows with new egress windows and the escape wells. The original price for the windows and wells was just under $7400.00, but increased due to my requested modifications during the project. The project took a few days to complete but went well. During the process some unforseen glitches occured, but I was always able to talk with one or both gentlemen. Everything was handled professionally and taken care of. I even had a question arise related to one of the subcontractors used for requested modification. Tim was very helpful and supplied me with the information I needed. The subcontractor was also very good and followed up with me once I contacted him. This shows that K West utilizes high quality sub-contractors on their projects as well. Over all, I am very happy with my new windows.

- Louis L.

The whole process was great. All the conversations and interactions were directed to my needs. Everyone recognized me as a customer and gave me personal attention rather than treating me as "a job". Ken Westerhold the owner and Leslie Monismith the office manager were always responsive to any needs I had. The project came in under the projected estimate and was done on time.

- Louis L.
House Builders in Lincoln
Explore Our Solution Center for Helpful Home Builder Articles