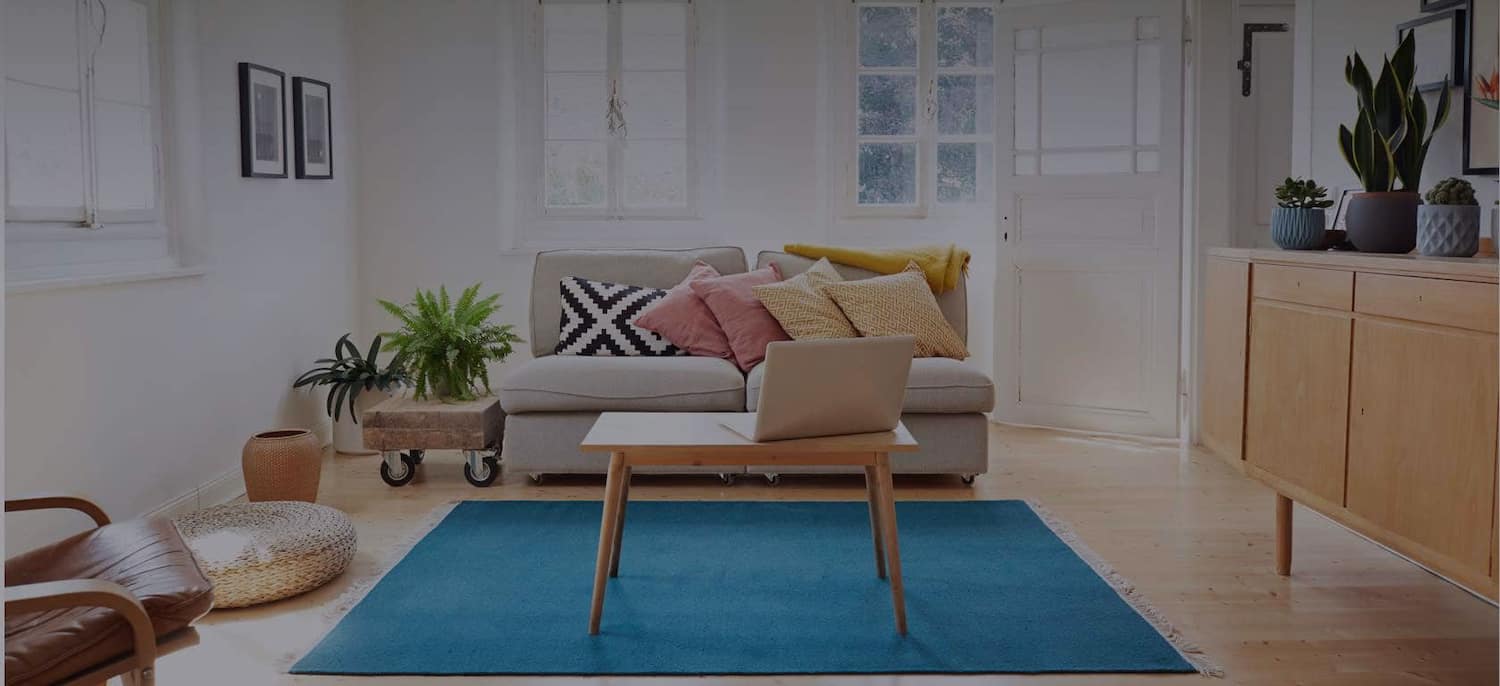 Get matched with top Home Builders in Billings, MT
There are 6 highly-rated local home builders.
Recent Home Builder Reviews in Billings
They finished the job, and I had asked them to maybe do a few small jobs around the house for me, they agreed and did not charge me anything for the extra work. So I asked them to build a guest house for us, and the work they did was absolutely outstanding. The best I have seen yet.

- Lani P.

The foundation was in and they were starting to frame when we decided to purchase the home. We spoke to several neighbors for whom Steve had built their homes and they were quite positive. But our experience was exceptional. Steve was around every day, was very responsive and generally right on top of everything. Due to bad weather there was a crunch as we approached our closing date. We also made a few changes, like deciding on different counters, from a different vendor with whom Steve hadn't worked.. Counters didn't get done on time and that held up a lot of things. So still had lots a people in and out for several weeks after we moved in, finishing stuff up (some tile work, etc.) and making a few things right. We have been in the new home for seven weeks now, getting landscaping done (there was a hold back at closing as it was included) and have had to have a few minor things to be done as we find details that have been overlooked. Steve has been here almost daily following up and making things right (as you expect in a new home). His attentiveness and responsiveness have been exceptional. Everything construction-wise was held up in town due to a protracted winter, so none of the delays were his fault (and many were ours), and we had a mortgage lock that was due to expire so we had to take possession earlier than he might have wanted. But he has a great relationship with his sub-contractors, and they have been in to fix any issues as quickly as anyone could ask (usually the same day). This is the first review I have ever written, but I felt that I had to because our experience has been so good. I would have him build my next home. But my wife will divorce me if we move again......

- R Rex D.

I have to say that the final product is AWESOME, quality work. Some things that irritated me were that he told me the job would only last 3 days but it actually took 7 days for the covered porch to be finished. I also had to pay extra money because he didn't initially take into consideration all of the parts/pieces required for the work. I also expected to be able to keep the extra leftover redwood, but he took it away. But, after the little aggravating things I've mentioned, the final product is awesome; and even with the unexpected money I had to pay, the price was really reasonable. He also changed out my original porch light for a motion activated porch light that I had purchased. I am very happy with the work that he did.  Very quality work.

- Wendy N.

Jim was probably the most conscientious contractor we've employed and have had many since our home is over 50 years old. He was always very punctual and completed work on schedule. If not, there would be a reason if a material was not available. He would say when he would start in the morning and he would be there. His equipment is top of the line and he cares for it very well which translates into the work he does. Jim is able to solve problems, as are common in older homes) sometimes looking at it and coming up with something that worked even better. His excellent carpentry skills were very much appreciated. He had to work with the plaster walls, some were not plumb and he installed all the cabinets perfectly, all the soft close doors are great, everything is level, and it looks like a showplace kitchen. He hired electrical, painting, and plumbing subcontractors and oversaw their work. He would check the skim coating that the painter did, ended up touching up some of that. When he left, the work was always up to his standards. Also, he has completely built several homes for himself. We are thrilled with the end result and have so many compliments on the work and the new kitchen. Wish I'd found him and done it sooner. I highly recommend Jim Janssen of Absolute Construction for any home remodeling. I will be doing another review of Jim as we had him return this fall to do more work for us.

- Kae K.

CRAIGO CONSTRUCTION & RMDLNG

The work was well-done and completed in a day as Craigo committed.     There were a couple of follow up items that needed to be done, such as adding an exterior frame to one window.    Craigo told me when they left that these needed to be done and they did them in the following days.    I am impressed with the quality of the products Craigo uses.     The window wells are roomy and the well walls are sturdy.    The windows are high quality windows and I really like the smooth manner in which they open and close.   Craigo also did a good job installing the windows.   The installation of the fan was something I thought they could do as a general contractor has the skills to put in a vent, and when I showed it to Craig of Craigo, he proactively gave me a bid and got the electrician to help.   I decided to have Craigo do that, too, and it turned out very well.   It exceeded my expectations and I was so happy to get so much done in a short time. Craigo is really busy and sometimes it took a couple of days to get a response but they did follow up and they do what they say they are going to do.   Upfront, I wish the benefits of having a cover had been explained in more depth.   During the proposal process, Craigo discussed what the work entailed and I feel I had a good understanding of it, which is a positive.     More time could have been spent educating me on the benefits and considerations around having a cover.    I did not think it was important and there was no discussion (I did think ladders were important and decided on those).     Later, I realized that I should be considering a cover, too, and I had a lot of questions which I got answered, but some upfront discussion would have been helpful. The owner is very friendly and I always felt the work would get done and that commitments would be met.

- Pamela J.

Bob is extremely honest & professional. He is meticulous about the quality of his work and his prices are very reasonable. He stays in touch every step of the way throughout a project and completes the work in a very timely manner. He even makes things right at his own expense if a subcontractor screws up! I would recommend his services to anyone for any project, large or small! You cannot find a better contractor!

- Cynthia J.

From my first contact with John and Robyn Horgdal, my experience exceeded my expectations. I have a detached garage with a very flat-pitched roof that was in dire need of replacement. After doing some research, I decided I wanted a metal roof on the garage, but did not know who to contact. I was referred to John through a metal roofing association website. I called John to discuss my needs, and to my amazement, he and his wife/partner Robyn met me at my house within an hour! John and Robyn are both incredibly friendly and professional, and it was clear from this first encounter that John was a craftsman with integrity. Within a few days, I received a written estimate. The cost was very competitive. After agreeing to the estimate, John provided me with a written agreement that specified the deliverables, including a start date and finish-by date. John called the evening before the start date to let me know he would be starting the roof project the next day - right on schedule. From start to finish, John worked efficiently and professionally. He owns his own metal machine, so all of the roof components were custom-fabricated on-site. No detail was too small for John's attention. The job was finished earlier than promised, and the finished roof is a work of art. John's craftsmanship is evident. I'm actually proud of my roof! I have other roofing/home improvement needs that will need to be addressed in the future, and I will be calling Horgdal Construction with confidence.

- James H.

He gave us a time period and it was on the mark. Honey Do Contracting ( John Haman)always let me know when they were coming and what was going to be done that day. Very considerate and I would highly recommend! And I will probably use them again. He would bring me carpet samples -guide me on fixtures and paint samples. Very professional. And his partner Nate is great also. I would give him a AAA rating!!!!

- Carol H.

ARTISAN BUILDERS DENNIS OLSON

Dennis, the general contractor has a down to earth and straight-forward approach that we appreciated very much. There were so many decisions to make and his guidance was invaluable. He didn't try to push us into buying things we didn't need or want and gave us great advice throughout the entire remodeling process. Dennis was efficient in coordinating all of the various services and kept in close contact with us so we always knew how much progress had been made and what too expect next. The people he had working with him seemed trustworthy and reflective of the quality that Artisan Builders has to offer. I'm happy to report we didn't experience any major delays or fiascos of any kind. Our pathetic looking 1950's kitchen is now amazing! It is the first room you see when entering the house,everyone has paid compliments the minute they come in. I would recommend Artisan Builders to anyone and have done so on numerous occasions already. The bathroom is definitely next.

- KAREN B.

I can explain in five words........... They exceeded our highest expectations! I found Honey Do Contracting in the Montana Better Business Bureau and saw that they had an A+ rating. I have lived here for sixteen (16) yeras and found that there are a lot of and quot;hacksand quot; up here in Billing and throughout Montana. I can count on one hand the times I have been satisfied with work performed on our residence albeit plumbing, roofing, electrical etc. Honey Do is on that hand. I had them come out for an estimate and we agreed on the job. They were prompt and professional and very courteous to my wife and I. Their attention to detail was fantastic and it was obvious to us that the skilled workers took pride in their work We asked a lot of questions and always got a direct answer. I have seen a lot of decks built but have never seen the finish work done before like they did on our deck. They removed the old deck and completely cleaned up the mess afterwards. I just do not have anything negative to remark about Honey Do Contracting.

- Stephan S.
House Builders in Billings
Explore Our Solution Center for Helpful Home Builder Articles
Home Builders in Billings