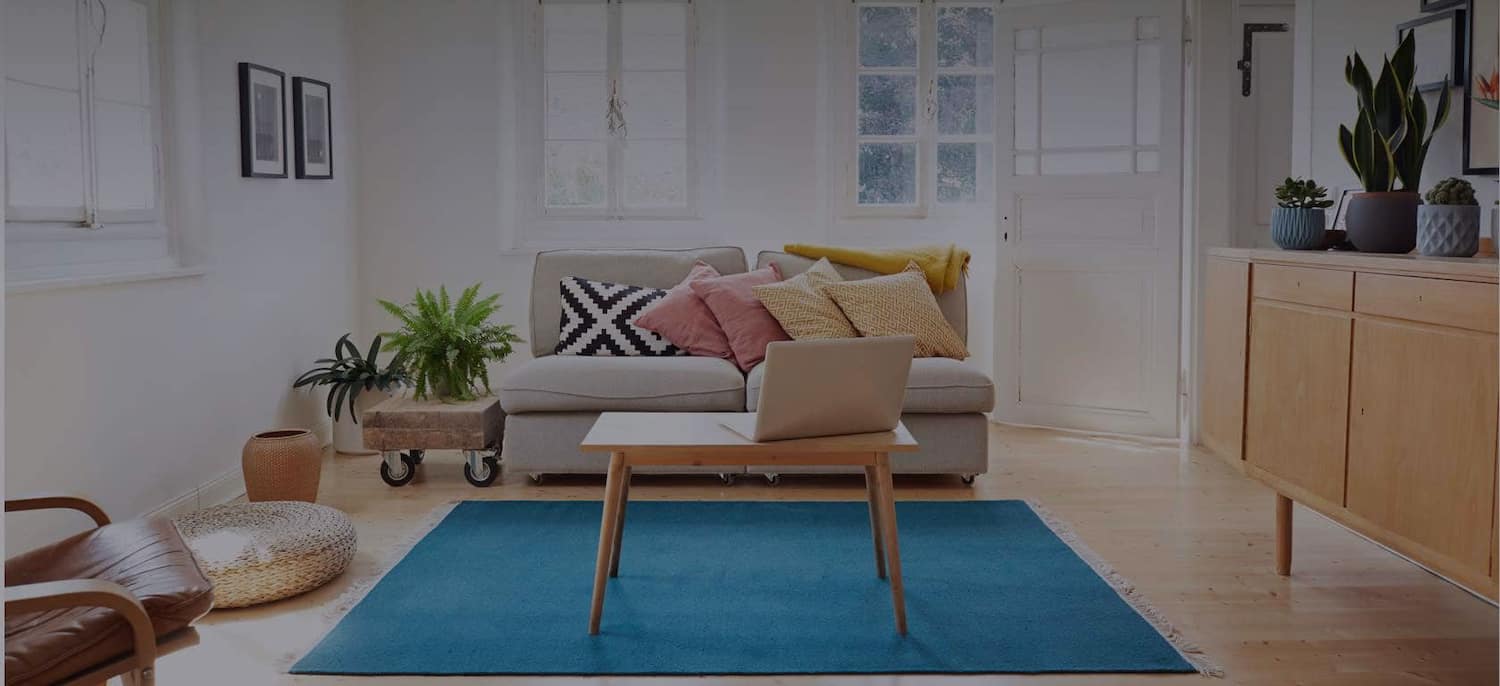 Get matched with top Leaf Removal Services in Hudsonville, MI
There are 5 highly-rated local leaf removal services.
Recent Leaf Removal Reviews in Hudsonville
We have used Tender Lawn Care over the last several years. Each year we are incredibly impressed. From the employees who come to our house for various services, to the front office staff and everyone in between, they are all

- Brandon K.

Affordable Landscape Improvements LLC

I'd give this company an A++. They are great to work with, very honest, extremely knowledgable, and capable of doing any landscaping. They transformed my yard, and the price is very reasonable. I can't thank them enough! I am one very happy customer and plan to use them for all my lawn maintenance needs.

- Eva A.

Egypt Creek does an exceptional job with both landscaping and snow removal! We have worked with them for many years and have been very happy with their quality and customer service! Craig is awesome to work with...he goes above and beyond to keep our yard both beautiful in the Summer months and safe/functional in the a Winter months with our crazy Michigan weather! Thank you Egypt Creek! We highly recommend your services to our friends and family.

- Janine T.

Craig and his team at Egypt Creek have done an exceptional job during the recent bad winter weather; they communicate consistently and then deliver the service promised. In the summer, his crews are always timely, professional, and customer service focused. Highly recommend!

- John I.

Craig and his team at Egypt Creek are awesome. All aspects of their work have been A+ in terms of quality and timeliness. One of the nice things about Egypt Creek is they can be a virtual "one stop shop" for your entire outdoor setting. From my annual wood chip/mulch to regular professional lawn care (Who Else Double Cuts Your Grass and makes it Look like Augusta! :) they do it all the right way. Heck, Craig has even does repairs on my pond and trims my precious River Birch trees. Great to have one go to firm for all these landscaping challenges. Also, these guys have provided us the best plowing service we've had since I gave up snow-blowing 25 years ago! Every time I call/text Craig I either reach him immediately or I get a call back right away. My kind of customer service! HIGHLY Recommended.

- Hans Y.

The team at Egypt Creek has been a pleasure to work with. I especially appreciate how they clean up and blow off all the walk ways, deck, porch etc. after their work is complete. They work quickly and efficiently and they bring plenty of crew members to get the job done. Thanks Egypt Creek!

- Mike H.

After years of caring for our yard ourselves, we decided to hire Egypt Creek and it was one of the best decisions we've made. Going to a weekly service kept our yard in tiptop shape from spring to fall and then adding the fall leaf cleanup ensured we ended the season on a clean note. Crew is super nice and professional; owner is easy to work with. Highly recommend!

- Dorothy H.

Outstanding work. Not the lowest price...but not the highest. Trade off between high-quality and professional work with modest-to-high pricing. They've cared for our lawn for 4 years now. Always show up every week on same day. Tackle things with multi-person team and are done within 20mins or so. They leave our yard, driveway, walks, and street clean. No remnants...you can't even tell they were there other than the pristine cut grass. They also use granular time-released fertilizer (not the liquid spray) which ensures it doesn't grow super long for a few weeks...followed by shorter length. It's just a beautiful healthy green all summer long. We pay as part of package (about $1,100/summer - about $45/cut weekly + $50/fertilizer-weed treatment x 5-6 treatments per summer). Plus they do a nice Fall Cleanup for about $200 - all leaves, clean out the beds, etc.

- Michael H.

We use Tender Lawn Care for all of our lawn care needs. Every year they do our mowing, fertilizing, wood bark and snow removal. Last summer they put in some planting beds for us as well. Everyone is always very professional and friendly from the office staff to the guys who mow our lawn. They do such a wonderful job and can always be counted on to get the job done. I highly recommend them to anyone looking for someone to help them with their outdoor needs.

- Michael G.

Efficient Lawn Maintenance LLC

This year Efficient Lawn Maintenance is to do spring cleanup and renewing ground cover (completed in April of 2013), regular mowing (1st mow on 5/6/13), trimming of trees (not scheduled) and applications of seed and fertilizer (in progress). The cleanup and first mowing are complete and ELM did an excellent job. They've been responsive to our requests and questions. We'll continue to use them in the future.

- Andrew D.
Leaf Removal Services in Hudsonville
Business Description:

Provide all lawn care needs. Basement waterproofing and crawl space encapsulation. Also do snow removal and deck tear outs. I've been in the waterproofing and lawn business for almost 6 years and have an experienced team as well! I also offer Roofing Services!

Recent Review:

It was good, excellent. The pricing was good and they did a great job on their work.

Reviewed by Kenecia C.

Business Description:

A team of professionals providing personalized service and quality craftsmanship… that is Everett's Landscape. We take great pride in the services we provide from plowing snow to maintaining your lawn to creating "uniquely you" landscapes. Let us provide you with the exceptional service that you deserve!

Recent Review:

They were extremely reliable and conscientious.

Reviewed by Stephan W.

Business Description:

Whether you are a homeowner needing a new or renovated landscape, or a business owner with a commercial site requiring a landscape, Mackinaw can help! We excel in advising you on how to obtain the best value for your landscape dollar and in providing creative, site-specific correct plantings installed... guaranteed! With Mackinaw Landscaping, you deal directly with the owner who will be present on your job site every day to ensure attention to detail and design integrity. With over 22 years e...

Recent Review:

It went well and they worked hard although we thought the price was a little high for the amount of work done. Over all we are satisfied with the results.

Reviewed by Dr Gregory D.

Business Description:

We are your west Michigan source for professional tree trimming, tree removal, stump grinding, lot clearing, and land reclamation. We have the equipment to provide you with the safest, most efficient, and highest quality tree service possible.

Recent Review:

It went good. Took much longer than anticipated because of the rain. My only complaint is that the guys were not very careful around my landscaping and several bushes got broken and they did leave trash a couple of times which I picked up. They were all pleasant and professional though.

Reviewed by Scott D.

Business Description:

Family owned and operated company since 1962 in the greater Grand Rapids area. Licensed and insured with modern equipment. Ken Vandenbout, Licensed Fertilizer Applicator, the company owner is out in the field with the staff at all times. Additional email Vbsnowandlawn@aol.com.

Recent Review:

Great job doing lawn care and snow removal!

Reviewed by John S.

Business Description:

Our mission is to glorify God as we embody the gospel through our hard labor and our honest behavior. Our desire is to bring satisfaction to the customer as they seek to improve their household. And to facilitate growth for student workers as they experience the business world from a Christian perspective.

Recent Review:

1" of gravel removed from under old deck, $1,000!!!! We did it ourselves and gave it to a neighbor. They claim they do landscaping but when asked if would build landscape planter said no. Felt like a bunch of college kids trying to make $$ during time off.

Reviewed by Mary O.

Business Description:

At ClearBrook Landscaping & Lawncare we understand that you want your property to look the best it possibly can. We also understand that you don't have the time to make it look that way. We are pleased to offer the following professional services to assist you in making your lawn and landscape look its very best!

Recent Review:

Clearbrook Landscaping sent a professional and competent team of hardworking men who took care of our needs promptly. We were trying to get our home ready to sell fast as we had made an offer on our new home and for our son's wedding. The got it down in time for the "zillow" pictures and it looked beautiful for the wedding weekend. Would use them overtime.

Reviewed by Eleanor R.

Business Description:

Evergreen Landscaping is a full service design build and maintain company in west michigan. Striving for the best customer service possible while intigrating unique landscape solutions. Speciailzing in outdoor living spaces and paver walkways in Holland,Grand rapids, Grand Haven, Muskegon, Saugatuk, Douglas, Hudsonville and surrounding areas. Give us a call today to see how we can take your dreams to reality

Recent Review:

It went pretty well. They did a nice job. I was satisfied with their work.

Reviewed by Hubert W.

Business Description:

Products are applied by trained, certified employees that know what products to use and when to use them for best results. We are licensed and certified by the State of Michigan and fully insured.

Business Description:

Viles Builders is a sole proprietor with great experience in all aspects of the building and landscaping trades. I sub-contract areas of the home that I am not experienced/licensed to do: plumbing, HVAC, electrical, etc. From new home construction to lawn maintenance or plowing, if it deals with building and landscaping I can help.

Recent Review:

Mr. Viles was spectacular!  We communicated 2 or 3 times via email to set up the contract for the season, and he was thorough with the job description and scope of his work.  We agreed on the cost per visit (lowest price in the area!), and I never worried about our driveway again.  The driveway was plowed extremely well before I left for work every morning that we had more than 2" of snow. 

I will definitely use Mr. Viles' services again next year, and would recommend him to anyone else looking for this service as well.





Reviewed by Mark H.
Explore Our Solution Center for Helpful Leaf Removal Service Articles
Find Leaf Removal Services in
Leaf Removal Services in Hudsonville