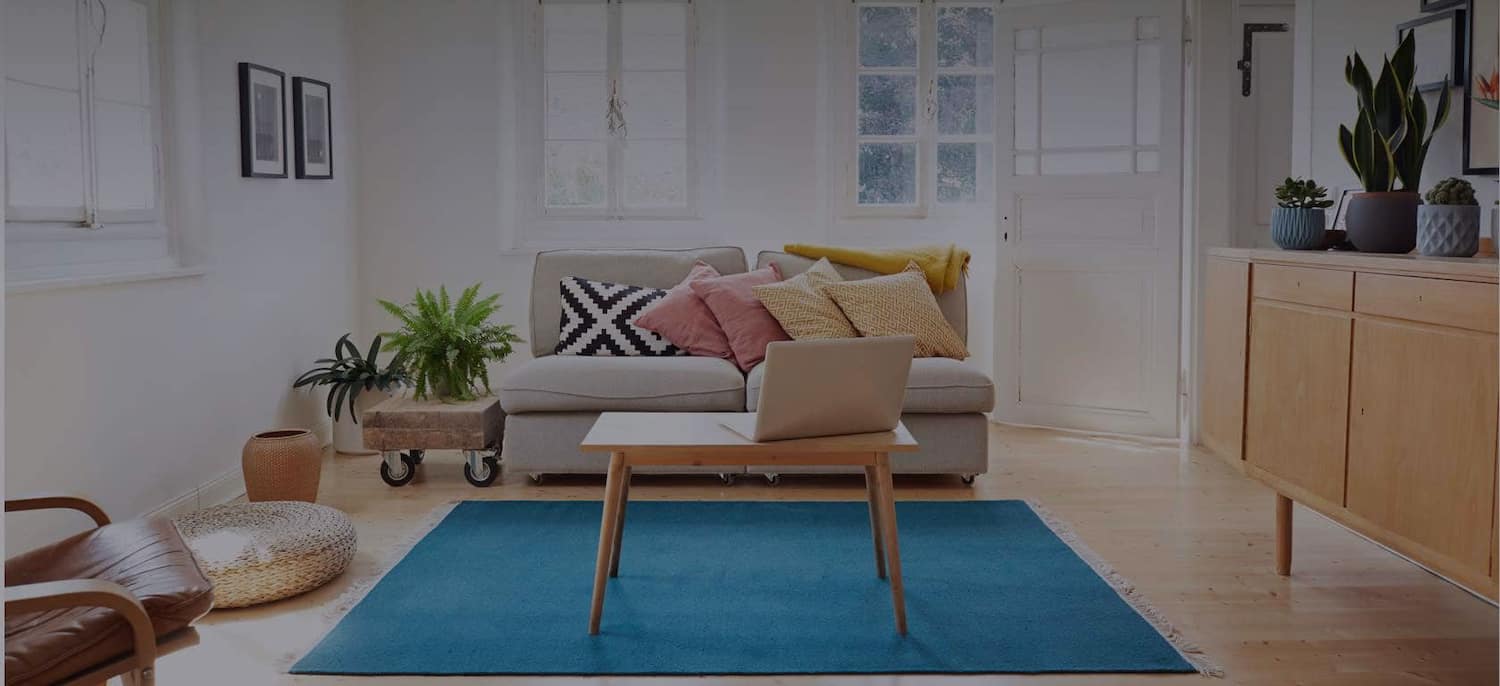 Get matched with top Cabinet Makers in Natick, MA
There are 112 highly-rated local cabinet makers.
Recent Cabinet Makers Reviews in Natick
Andre and his team were phenomenal. Orginally, we thought we only needed a porch column replaced; however, we found quite a bit of rot in the porch ceiling and deck--not great news for a homeowner. Andre and the team went right to work, drafting options, coordinating sub-contractors, and keeping us in the loop. The team was respectful of our house and cleaned up after each day, to the point where it looked as if work hadn't started. It's not often one bonds with contractors, but we actually enjoyed chatting with them throughout the day. They even fixed items that needed repair inside the house that weren't a part of the contract (at no charge!) Without any reservation, I would recommend these guys for complex rehab jobs.

- Greg C.

Andre is a complete professional. I couldn't be happier with working with anyone else. He has extensive experience and knowledge of the intricacies of building brand new homes and taking old 100+ year homes and remodeling them to be almost indistinguishable from new construction while still maintaining the character to give it a unique charm. He helped with digging a 5 feet foundation from a 220 year old home and understood what needed to be done in order to ensure a safe work environment and to maintain the structural integrity while making it as expansive as possible. More than his extensive skills and experience Andre is just a standup and honest person. He truly cares about the clients he works with and gives great ideas for what would will look nice and takes them through the process from the very beginning pre construction phases to end with excellent customer service. It is rare you come across a builder like Andre!

- Hans N.

Bedford Builders Remodeling

We hired Bedford Builders Remodeling to install our master bath, and we ended up with a work of art! We worked with a designer to create a sophisticated concept for our bathroom, but Bedford Builders Remodeling was easily able to pull off the complex installation. At every point, they exhibited the highest level of craftsmanship--I thought that such high quality work had died out in the 1920s. Even more, they showed up on time every single day, worked hard throughout, and made sure we were happy with everything that was installed. They are a top quality company!

- Tony V.

We hired Todd for an extensive remodel of our home and couldn't be more thrilled with how nice it turned out, how smooth the process was, and how helpful Todd was along the entire way. The project has been complete for a while, I am just now following up with a long overdue review. Downstairs Todd removed 2 walls including a staircase to create an open living space for us. Where the walls were removed, he installed 3 new support beams per the engineer's design, and then wrapped them with rustic oak boards to make them look like original beams, and they turned out beautifully. He installed all new trim around the downstairs windows to match the rest of the house. Todd gutted our old kitchen and built an island for us, installing all new cabinets, crown molding, and the appliances. He even custom modified 2 drawers in the island so that we could conceal the electrical outlets behind part of the drawer panel but not lose the entire storage space of the drawer. He did such a great job with the drawer modification they look like they came that way from the factory. The entire kitchen turned out perfect. During the same remodel, we also hired Todd to combine 2 bedrooms into a new master suite. This involved removing walls, installing a beam, and installing new walls for the new master bathroom and closet. While the ceiling was opened up Todd noticed a drip coming from above on a rainy day, and after finding the source, he offered us a very reasonable price to replace a small section of siding to ensure we wouldn't have any water issues. We are grateful he was so observant and willing to go the extra mile for us by fixing this issue that was not originally in our scope. In the new master bathroom the extensive amount of tile and the new glass shower enclosure that he installed couldn't have turned out any nicer, all the lines were perfect. He took great care in his tile usage, minimizing waste with his cuts which we appreciated especially on the expensive tile he installed in a decorative strip. Todd was great to work with throughout the entire project and very professional day in and day out. Being such a large project, as it progressed there were several things we realized we wanted to add to the workscope while everything was opened up. Todd was very accommodating and gave us reasonable prices for each addition we threw his way. We appreciated his flexibility very much. Todd also helped us with various design considerations, and had some great ideas that helped us work with the engineer to get the upstairs beams laid out in a way that optimized our new space. He pays close attention to detail and worked hard to ensure we would be happy with the end result of the project. Overall Todd is a real pleasure to work with and we highly recommend him and the quality of his work.

- Dave S.

We could not be happier with our experience with SHP. They did an outstanding job on our kitchen remodel and home office and we have nothing but positive thoughts to say about Stefan and his team. Stefan goes out of his way to make sure everything is perfect and really the quality of anything they do is absolutely phenomenal. The subcontractors they hired were professional and polite. The vision, the design, the craftsmanship is top notch. This guys are more of an artists than contractors and our home is more beautiful than we could have ever imagined. I would highly recommend anyone considering any type of home remodel to contact SHP Fine Carpentry. I look forward to work with them on my next project.

- Kameliya B.

Kitchen Tune Up Southeast Mass & Rhode Island

Words are not enough to express how happy we are with our experiences with Mike and his fabulous crew! We have used them twice, having moved recently, and both times the results exceeded our expectations. The kitchen project in our current home involved a complete kitchen remodel. They also built beautiful floor to ceiling bookcases and an entertainment center. I honestly believe there is nothing their crew can't do! Mike and his son, Jessie, are a joy to work with, and above all, are good listeners. We always felt they had our best interest at heart, and that the project was a collaborative effort. Their attention to detail makes them really special, as is their ability to make us feel as if we were their only clients! Their communication was open and inviting to questions and changes, and the finished product speaks to their integrity and creativity. We are happy to be part of the Kitchen Tune-up "family". Is it possible to give them 6 stars??

- Joe M.

Boris has made some beautiful pieces of custom built furniture for us over the years. One of our favorites is the a custom built bookshelf for each of our kids. He worked with us on the design and created two pieces that our kids love and can grow with.

- Jonathan S.

We used We Show Up for a shower door replacement along with some tile, grout, and plaster work in both our bathrooms. We were extremely happy with the service and quality of work! After waiting for several months for another contractor to come do the work we moved on from them and found We Show Up with many good reviews. Alan came out in a reasonable amount of time, gave us an estimate, and was very transparent about when they could get out to do our work and the pricing. They did a great job and Alan came back to inspect after each day of work. Would highly recommend them.

- Robert L.

I highly recommend using Scott Curtice for any renovation project no matter how complex it is. We bought a house that was over a hundred years old that had not been renovated for decades. Starting from the planning stage, Scott was wonderful about redesigning the house in order to open up the space and bring it into a more modern look. He spent several sessions reworking his plan always taking into account our needs and desires. Once the actual renovation began, we ran into a number of complex structural issues with the house itself. No matter what obstacle came up, Scott and his team were able to find solutions. His team was efficient in their work and they were all always reliable. In fact, many of our neighbors were astounded that all subcontractors worked on the home daily and that they actually were busy the entire time they were at our house. In addition, the lines of communication between ourselves and Scott, as well as his subcontractors, were always open. They kept us abreast of the project's updates and always made suggestions for ways to improve the work for aesthetics and/or cost savings ideas. Scott's work was beautiful and he and his crew paid attention to every detail. The majority of the house required a gut renovation and it came out exquisite. Even after the job was complete, he was always available for questions. I would highly recommend using them for any job you have.

- Robin G.

This was a small job, but my review necessarily includes a prior, much larger job. About 15 years ago I hired Stroker to build and install cabinets in my (very small) kitchen. He worked with me to develop a design that would maximize storage space and match the original trim in the house. He did a fabulous job - excellent planning, great design, and high-quality workmanship. Some of the work was done on-site, and he always left a clean workspace at the end of the day. As a side note, he quickly made friends with my two very shy cats. They would run and hide from me when I picked up the vacuum cleaner, but on more than one night I came home to see them sitting in the kitchen doorway and intently watching him run power tools, completely unbothered by the noise.. When I needed to replace my fridge with a slightly larger one, I called him to re-do the frame. Fifteen years after the original job, he still had his notes and and design sheets, so we were able to quickly plan the changes. He arrived promptly, worked quicky, and again did a great job.

- Susan A.
Custom Cabinet Makers in Natick
Explore Our Solution Center for Helpful Custom Cabinet Maker Articles