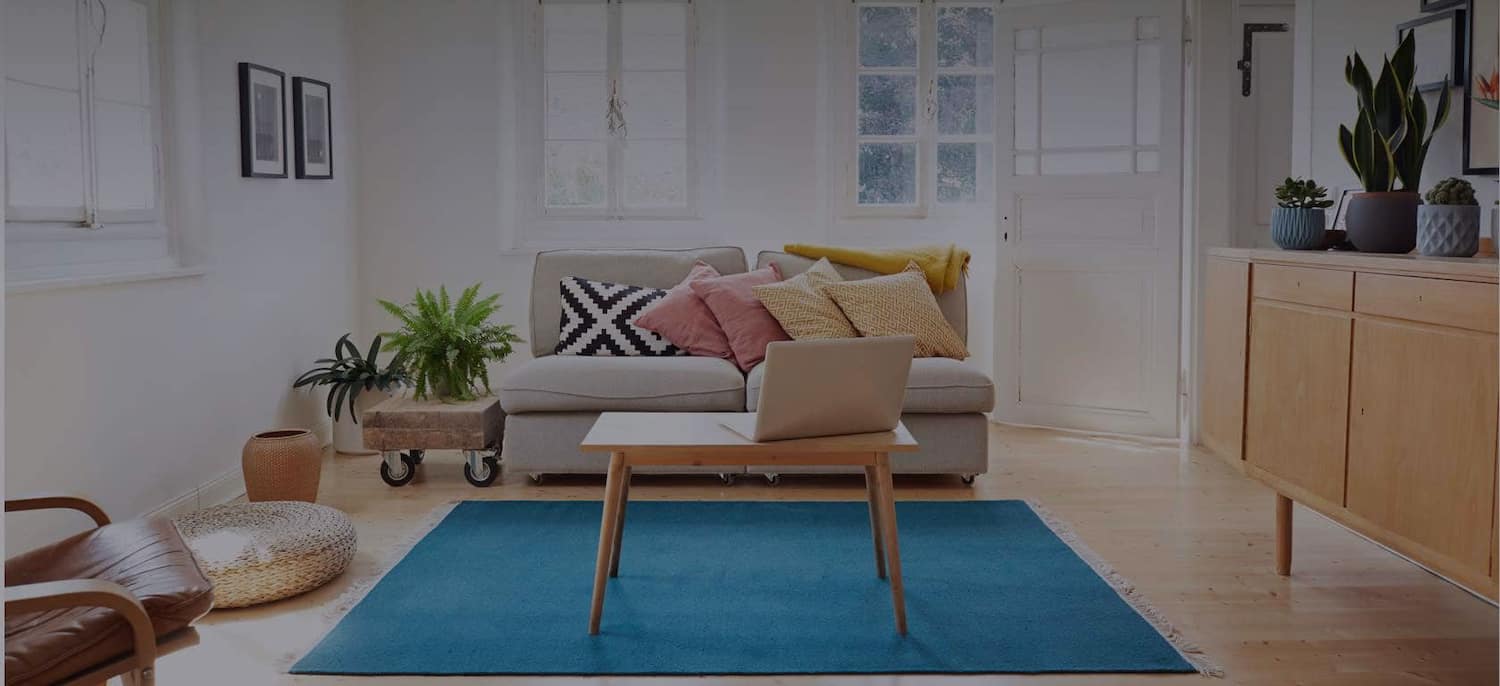 Get matched with top Door Installers in Jasper, IN
There are 12 highly-rated local door installers.
Recent Door Installation Reviews in Jasper
I am totally happy with the installation of my slider door. The tech (Tommy) was very thorough and took his time to get it right. I highly recommend Barrier windows.

- john H.

Paramount Remodeling Company Inc

This work was done several years ago, 9 - 10, and the basement is still in great shape. I've been working done here during the 2020 Pandemic and I LOVE IT. Paramount crafted custom drywall shapes around a couple odd ducts, and put in little doors to the crawl space and water main. The half bath is still beautiful. It all has a professional look. I asked them to put in a large basement window lined with timbers instead of an aluminum or plastic liner, and it came out really well and is still in great shape. This is the nicest space in this 1971 ranch house in Gunbarrel Green. (Cost below is approximate, based on memory.) -cc

- Chris D.

The salesman arrived on time and explained all my window and door options. He then took some measurements and gave me an estimate for the cost of the windows. I had originally planned to replace the windows a little at a time, but after looking into several financing options I decided to do them all at the same time.It took about 5 weeks for the windows and door to be built and delivered. The installers installed the first six windows and the sliding door on the first installation day and finished the other 7 windows on the second day. They worked fast and did a great job. They made sure the area around the windows was properly sealed and the door worked properly. When the installation was completed, they cleaned up all the mess and took the old door and windows away. One of the installers showed me how to operate the windows and door and told me to let them know if I found any problems with the installation so they could come back and fix it. Overall, I am very pleased with the windows and door and the way they work and were installed. I would highly recommend Faerber Windows to anybody looking to install or replace their doors or windows.

- Mike L.

We wanted to work with a single company that could provide all of these services. We didn't want to worry about scheduling multiple people, seeking multiple quotes, or having damage occur and have difficulty determining who was responsible for repairs. Each service was completed by a different team of workers, but since they were all employed by EHI they knew what the other was doing and when they would be finished and this worked out well. Everyone that we worked with was incredibly polite and very knowledgeable. We signed our contract with EHI in November of 2011, but because of the time of year we knew that work would not begin until spring. Work began earlier than expected, and they began with our windows and front door in February. The team that installed the windows was incredibly neat, they put down drop clothes from the front door all through the house. The front door was a larger project than expected due to our trim being so old and difficult to match, and because our sidelights were independent from the door. Hillary worked for an entire day matching the trim to what had been there before inside and out, right down to the plinth blocks. The only issue that came up during this was a bathroom window that was supposed to be made larger arrived the same size as the existing window. This was corrected without issue. We had decided to add two additional doors to our project, and when they came to install those they replaced the window as well. After the windows and doors were completed the roof was replaced. These guys were also very clean, cleaning up their mess as they worked. Our siding work began after this, and this portion of the job took quite a bit of time. This is not a company who comes in and throws up your siding in three days and moves on, they worked on our home for several weeks. The team of guys that worked on this were very detailed, making sure that the siding lined up as it went from one side of the house to the next. They took as much time as necessary to make sure that the windows and doors were trimmed perfectly. As they worked they found some rotten wood that needed to be replaced, brought this to our attention and took care of it. The same was true when they found that there was no insulation in the space beside the windows where the old window pulleys had been. They made sure everything was sealed tight, and brought any issues to our attention right away. They found a problem with the foundation under a portion of our home, and stopped work so that we could get this repaired. As expected, siding can be a bit of a messy job, and they did an excellent job cleaning up. We purchased storm doors from a home improvement store, and EHI picked them up for us and installed those as well. I noticed that some of the white brick moulding from the door was visible after the storm doors were hung. This was very apparent since our siding was clay colored and so were the doors. I didn't even have to mention this detail, before the guys left this was fixed and it looks perfect. The new gutters were installed in less than a day. Previously we had down spouts placed in weird spots, and I was so glad that these guys installed the new down spouts in different spots making them practically disappear because they blended in with the siding. Painters came and painted all three exterior doors, inside and out. We had stain work to be done on the outside trim of the front door. They made a special trip to our home so that we could select the stain color and they could match the paint. They worked for approximately two days, were very neat and did an excellent job. The last thing that we had installed were the shutters. The same team the installed the siding did this, and they look perfect. There were only two things damaged during this entire project. When installing the siding the accidentally tore two of our screens. This was pointed out to us and they were taken to be repaired. They also damaged a piece of our drywall when the were removing the old exterior chimney. This was pointed out to us as soon as it happened. The only thing that wasn't five stars was that there seemed to be an issue with our sales rep. He seemed very in tune to our project at the very beginning when we originally signed, but was not very involved when work actually started. He called, but was not onsite during the window installation at all like was originally promised (the installers told us he was supposed to have been onsite at least twice during work). His assistant eventually took over while he took a hiatus, and we only saw him once during construction before he and the company parted ways. This didn't cause any problems, the owner of the company took over in his place near the final phases of work, and because the guys that were working on our house seemed to really care about the work they were doing, his absence wasn't a big deal. EHI was not the lowest quote that we received, it was in the middle. This company is incredibly detailed...the entire construction process took a lot of time, and we had no problem with that since the work was being done right. We are incredibly pleased with everything that they did and would most definitely hire them again for any future projects.

- Amie B.

Windows Direct USA of Cincinnati

First contact was made with Windows Direct last fall. Because this was an unusual installation (in a Florida Room attached to a camper), it took some work to find just the right window. Long after I had given up being able to get new windows, Chris called to say he had continued to research the situation and thought he had a solution. I loved his idea and we made arrangements for installation to begin in the Spring after my seasonal home was open. One thing that always drives me crazy is a lack of communication. This is definitely not the case with Windows Direct. I can call or text or email and will always get a prompt response. When coming to the house, I get a call telling me they are on their way and when to expect them. Then, there is a follow up call to insure all is well. You will not have to worry about getting in touch with them! The windows and doors that were installed were quality and the price was reasonable. The installation team were extremely polite, professional, and punctual, and did an excellent job cleaning up after themselves. It was obvious they had a great deal of experience and knew what they were doing. I have absolutely no complaints. I now have a beautiful Florida Room with tilt-in windows that are easily cleaned. I'm loving it!

- Cathy B.

So happy the windows look good the worker was very nice, helpful, and would answer any of my OCD questions

- CORRIE E.

Re Construction Services Inc

ReConstruction was quick and thorough once we could get the job started. They were also very helpful and patient throughout the process of working with my insurance company after hail damage. Later, I hired ReConstruction again for some door and gutter replacements, and work was done completely to my satisfaction.

- Veronica P.

Champion Windows and Home Exteriors of Indianapolis

From the beginning everything was great. The respresentative took his time and show me how everything work. I love that, they was on time when the installer said that he would be here , he was here.

- Hardy S.

Champion Windows and Home Exteriors of Indianapolis

Two seperate crews did the work on two different days. One crew did the gutters and the other the window and doors. The gutter crew was scheduled to arrive at 9:00 AM but called shortly before the appointment time and advised me they would be late by about half an hour. They arrived forty-five minutes later and began work. The work went well and they completed in the afternoon. The new gutters with leaf gaurds look good and of a high quality. I am very happy with them. Once they completed the work they did a good job of cleaning up the work area and didn't leave any debris or trash behind. The only small oversight they made was to not re-secure a satalitte dish cable that went over the old gutter, with a few screws they had removed, but it was easy for me to do myself. The second crew that did the window and doors were on time and took until the afternoon to complete the job. There were no issues during the removal of the old window and doors or any installations and the job seemed to go well. They did a good job of cleaning up the area and removing any debris or trash as well as the old window and doors. I am very happy with the quality of the products, especially the sliding glass patio door because it is very secure when locked. Both crews were professional and curteous while at my home and I'm happy with all the work they performed.

- Todd A.

The family room was completed in speciation to the plans that my son and I had drawn up and he had planned to build before his death. The room is beautiful and built perfect and is exactly what my son and I had planned. Should I decide to have repairs, remolding or any future additions, I will not hesitate to call David Bray, Capstone Construction to complete the work I need.

- louise b.
Door Installers in Jasper
Explore Our Solution Center for Helpful Door Installer Articles
Door Installers in Jasper