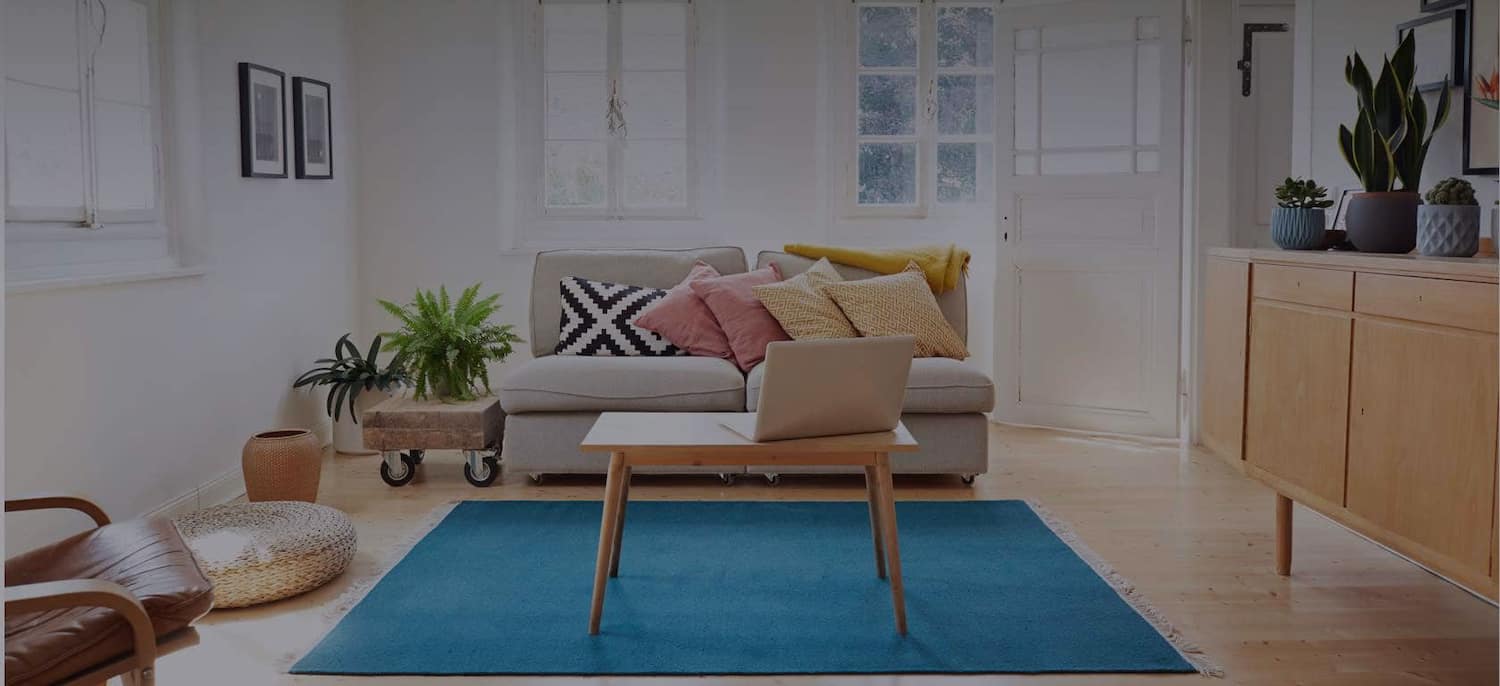 Get matched with top Antique Appraisers in Loxahatchee, FL
There are 3 highly-rated local antique appraisers.
Recent Jewelry Appraising Reviews in Loxahatchee
They accomplished exactly what I expected and more .Everything was handled in a most professional manner. On time, caring and a pleasure to work with. Solved all my problems quickly and efficiently. Would certainly use them again, should it be necessary. Recommend them highly.

- Thomas F.

Richard Beau Lieu & Associates Fine Art Appraisers

Very good! Mr. Richard Beau Lieu was very professional and friendly and got us the appraisal within a week. He arranges a beautiful notebook with everything you ever wanted to know about your artist. His office and small showroom are in a warehouse district so it seemed a bit run down of a location however his office and small showroom were very well organized, neat, clean and comfortable.

- Francine R.

My family inherited several oriental rugs, silver and original art. We had no idea of value or uniqueness and did not know how to share them. I was referred to Sharon Kerwick. She gracefully offered to look at my items and let me know if anything was worth researching and appraising. She separated the silver by and quot;markand quot; and indicated a few unique pieces worth saving (for their uniqueness not their value) and then weighed and valued the other items for scrap. Her quick review of the art indicated that many were simply painted by local artisans in various European locals. A few were worth up to $500, but most were worth less. As such no further work needed to be done and no appraisal was recommended. I appreciated her sincerity and honesty.

- Steven F.

I have been at the store before with good results. I had found some old gold pieces and some gold jewelry no longer worn. Some were in the house for years and never used. They were either outdated or broken. We brought the bag of gold to the store. Roberta, the appraiser, weighed the jewelry on a small scale. Then tested it to see if were gold - and if it were 14 kt or 18 kt. While she was doing that, I was filling out a form - my information for legal protection for the store. They never buy from anyone who will not fill out and present proper I.D. They said they also buy old sterling silver sets that always need cleaning...We'll bring that in next time. All those pieces of broken earrings, chains etc. brought me $238.00 . A nice surprise for stuff never worn it was worth coming in. Tonight we will have a nice dinner with friends with that found money. Jeweliard's you impressed me again to write Angie's List !

- Don L.

I've only sold scrap once before (up in Pennsylvania) and I wasn't happy with the proceeds so I was on my guard when I tried it again down here in Florida. A much different experience!! I LOVE THESE GUYS!! Gold Mine appears to be a converted bank or gas station. Whatever it is there's lots of parking. (Don't look for a strip mall, it's all by itself on Lake Worth Road just east of the turnpike on the south side.) I liked this place as soon as I walked in. There were other customers but I didn't have to wait. I had a load of stuff. They did everything right in front of me, and they're fast, but not too fast to ask your questions and follow what they're doing. They checked all the marks on the silverware. Then they carefully deconstructed some crummy silver pieces and stripped the outer silver layer off. They weighed that silver scrap. They didn't deconstruct the butter knives because there's only silver in the handles and it's too much work, so they estimated those. I got $75 for all that junk. They checked all the gold using an acid test system which provides a color code. I had 14, 18 and 24 karat little jewelry pieces and odd scrap. They carefully weighed everything. I got $85 for that junk. Then we got to the silver dollar coins. We discussed those in detail. First we checked the price book used by professional dealers. Of the five coins 3 were not worth more than the silver content, but 2 of the coins were collectible. So we checked eBay to see what they were really selling for. Keep in mind that the value of collectible coins is based on their condition, and grading a coin that has been in circulation requires an expert opinion and can differ between collectors so it's not an exact science. My coins were selling for $170 apiece on eBay, but that's before deducting the eBay commission and assuming they actually sold and assuming the buyers gave them a reasonable grade. So Gold Mine and I settled on $115 apiece for our transaction. That's a wholesale price but the hassle of selling them at retail now belongs to Gold Mine and I can tell you that grading those 2 coins is going to be hotly disputed on eBay by the experts!! Not my problem!! I LOVE THESE GUYS. They're honest, reasonable and very capable. They'll respect you and address your concerns. I made almost $500 for doing nothing. Not bad... Delete review

- Randall W.

I went to Lake Worth Gold Mine to get appraisals and sell jewelry, coins and stamps I wanted to unload. The staff is very friendly, knowledgeable and professional. I have gone to them several times to sell items and they are very fair in the price they give me for items. I would suggest anyone check them out if they are interested in getting a fair price for things they want to sell.

- Marsha N.

I found the representatives friendly, knowledgeable, professional and I found their prices fair for what I sold. This was my first time using this business. I worked with Steve who was professional and confirmed some things I thought to be true and provided some insight on silver /gold. I would use them again.

- Laurie W.

Jewelry Appraisers of Boca Raton

I took some jewelry items for appraisal to David and received a thorough meeting during which he educated me on various aspects of gemology and the appraisal process. He took his time with each piece and prepared honest and thorough appraisal documentation for me to submit to my insurance for scheduling. In perusing the fine jewelry within the store, I can say his designs are exquisite and of the highest quality in both craftsmanship and design. If I need any appraisals in the future or personally designed jewelry, David Stern will get my business.

- Lauren S.

I have been holding onto some scrap gold jewelry waiting for the right time to sell it. With the price of gold slipping down lately, I figured I better not wait any longer. My mom told me not to bother with anyone but Florida Gold Exchange, but I was reluctant, because all I could find is locations in Broward and I live in Boynton.. I checked out the website and saw they have one in Deerfield, so that was not too long a drive, so I headed down there but stopped at two places on the way. The first was a pawn shop in Boynton where the guy walked around with a hand gun strapped to his thigh that made me nervous. I don't want to get caught in the middle of a gun fight if the place gets robbed while I'm there. LOL The second stop was at a jewelry store in Delray Beach, so then I was able to go into Florida Gold with two offers I could use as leverage. Long story short -- they paid me almost twice as much as my best offer. I was so stoked, I told Marlon that I owe him one, and he said that's cool... Just tell everyone about them. I told him I'd do him one better and tell everyone on Angie's List about them. Bottom line is, as usual, my Mom was right. :-)

- Mark M.

I will call him next week to tell him I will sell my old oriental rug. His is the best price I have gotten so far.

- Adrienne S.
Jewelry Appraisers in Loxahatchee
Business Description:

We are a national appraisal association of 300 members. We appraise antiques and art. Some members are dealers and gallery owners but all of us are anxious to serve you. Check our websites http://www.newenglandappraisers.org (click) "Find an Appraiser" for names and phone numbers of our members.

Recent Review:

Great! Patricia arrived at my home at appointed time and was very professional .

Reviewed by Dolores C.

Business Description:

We are a full time estate, liquidation, & moving sales company providing complete clean-out services. We specialize in the following areas: Estate, liquidation,& moving sales. We work directly and offer free referral services to Real Estate Agents, Attorneys, Appraisers, & reputable Auction companies. Also, buying estate, jewelry, and quality additional pieces. This is applicable, when there is not enough inventory to conduct a sale.

Recent Review:

Their team killed it. Not only did they capture the best available values for my items but they even moved the non sold items through a liquidator. It's never easy to down size and part with items that you paid a fortune for. Selling it yourself is a nightmare and a mountain of a task if you have a 25/8 career that is taking all of your time. They came in, organized and inventoried everything, didn't sell the items i did not want them to sell and promoted the event to maximize traffic. I cannot say how much of a Godsend their entire team was for me.

Reviewed by aaron t.

Business Description:

Johnson, Inc. (a Numismatics co.), Nationally known, specializes in Coins, Currency, and Gold & Silver bullion items. We have two categories of service: Online Face to Face personalized service or In-Home for Florida residents. Estate acquisitions and trusts is our specialty. Our ONLINE APPRAISAL Service allows your items and our specialty to meet face to face regardless of distance. We back all our services up with your guaranteed satisfaction! Call or schedule your services today!

Recent Review:

VERY pleasant! Jewelry was appraised, check was issued (later deposited and cleared), and hospitality was a plus.

Reviewed by Ed S.

Business Description:

Whether you're selling a diamond engagement ring, your mother's Tiffany jewelry, Your father's Gold & Silver Coin collection, or it's time to sell a Rolex watch you no longer wear, we'll appraise your jewelry for its highest worth, then make you an offer you can't refuse. At Global, we make selling your jewelry, diamonds and gold valuables an honest, private and free experience via free mail-in service via FedEx insured overnight shipping.

Recent Review:

your referral is too far away. I'm in CA. They are in NY

Reviewed by Stacie D.

Business Description:

A Repair Center with a wide spectrum of professions, all under one roof, that can repair almost anything that breaks in your everyday life! From Master Jewelers, Certified Gemologists, Master Watch Makers, Artists, Mechanical Engineers, Electrical Engineers, Machinists, Wood Furniture Craftsmen, Reupholstering Professionals and many more professions all under one roof!

Recent Review:

I brought my 2 handbags to Smart Choice Repair in Boca Raton in early July 2018 to have them refurbished. Regrettably, I relied on (probably fabricated) good reviews online and I will never make this mistake again. A person named Tom, ostensibly the owner, assured me that he could make my bags look as good as new. He quoted me a price of 800 dollars. I thought this was an exorbitant amount of money to repair 2 bags, but he convinced me that they would be good as new. He did tell me at the time that I could pay by credit card. Several weeks went by and my bags were finally ready. Tom called me and told me I owed him 850 dollars. I stated that I was told 800 dollars originally. He went on to say something about how hard it was to fix my bags. I then asked if we could make it 831 to which he replied yes. I told him that my housekeeper was going to come to the store and pay by credit card. To which he conveniently told me that I have to pay either cash or check because the credit card machine was broken. Right there that was a red flag, but I just wanted my bags back. My housekeeper gave him a check for 831 dollars and when she returned I could not believe the condition of my bags. It was like nothing was done to fix them. Immediately, knowing that I had been scammed, I called my bank to stop payment on the check. Unfortunately, the scammer immediately deposited the check when he received it and there was nothing I could do. I called him and expressed my dismay that I paid over 800 dollars for this garbage. He instructed me to return the bags to the shop and he would fix it. Regrettably, I returned my bags to have them repaired, and several weeks went by when I received no follow up. I called Tom on Saturday 8/11 asking about the status of my bags. He told me he would call me on Monday, which of course he did not do. I called on Wednesday and despite his website stating that the shop is open until 9 pm, he told my housekeeper that she could only come by at 5 pm. Well, that was not possible. Finally, Friday 8/17 we called back and once again despite his website stating he is open until 9 pm, he said that I should not expect to be able to pick up my bags at 6 pm at night. When I pointed out to him that his website states that the shop is open until 9 pm, he said it is not open that late for customers, just the workers. He did not apparently like the fact that I was challenging him, and he accused me of "disrespecting him" and he then hung up on me. So as of now, he has my 2 bags and I am out 831 dollars. Please do something to stop this scammer. I am sure I am not the only one, and I am sure I am not the last one.

Reviewed by elizabeth c.

Rating Not Available

Pros who have not yet received a review do not have a rating displayed.

Business Description:

We purchase vintage wine collections, either partial or full. We also appraise and inventory wine cellars and collections. We inventory, appraise, and purchase wine from estates. Our appraiser has 45 years experience in all phases of wine. He is also certified by insurance companies to appraise estate wines. We come to you, so you do not have to ship your wine. If agreeable, we can pay on the spot via certified bank check, cash, or wire transfer. We touch and examine each bottle to determine ...

Rating Not Available

Pros who have not yet received a review do not have a rating displayed.

Business Description:

We are a certified appraisal and estate liquidation firm that offers assistance to grantors, beneficiaries and fiduciaries regarding the valuation and representation of tangible personal property assets. Our comprehensive services, across all collecting categories, include confidential advice and assistance for valuations for a variety of purposes including estate tax, family division and insurance; sale advice, including sale and marketing plans for private sale and auction recommendations; ...

Business Description:

Uncompromising quality and integrity in all of your precious metals purchases and sales. Specializing in gold & silver bullion. Avoid gold and silver retailers selling you their inventory at high premiums! We pay top prices for jewelry, sterling, diamonds and watches! Fisher Precious Metals is a national gold and silver dealer. Listed as a national dealer with the United States Mint, Fisher Precious Metals is a trusted resource for gold and silver coins and bars. Established in 1995, the firm...

Recent Review:

It went great! We found Fisher Precious Metals on Angie's List, and after googling them, we found they had very positive reviews across the web. Although it was a 45 minute drive from our home, we felt it might be worth it, and it was. We made an appointment with John via email, arrived at 11:00, and spent just over an hour in his office. He evaluated the sterling silver set we had to sell and gave us what we felt was a very fair price. He'd given us an estimate on the value of the gold coins via email, and although the price of gold had fluctuated since he'd provided the quote, the final price was very, very close to the initial quote. We were happy to learn that they will also buy jewelry, as I have a few pieces I haven't worn in a very long time. We were very pleased with the entire experience and will definitely return to their company when we have gold or silver to sell, and we're happy to recommend them to our friends. One thing to keep in mind is that sterling silver sets are basically worth the price of the silver itself. We knew that going in, so we were not disappointed and, in fact, the price we received was a little higher than we'd expected.

Reviewed by Laura C.

Rating Not Available

Pros who have not yet received a review do not have a rating displayed.

Business Description:

OneSiteClick is an Affiliate website with retailer's who pay me a small commission at no cost to you. I select the retailer's I wish to associate with and place their Ad/Link on my Website. You will find familiar retailer's like Walmart, Dillard, Target, Amazon and discover many more new websites I am also an animal lover and have posted rescue centers I believe in. When you click on an Ad it will take you directly to the retailer's website for you to shop!

Rating Not Available

Pros who have not yet received a review do not have a rating displayed.

Business Description:

Additional Email - jimihendrixart@live.com
Explore Our Solution Center for Helpful Jewelry Appraiser Articles
Find Antique Appraisers in
Antique Appraisers in Loxahatchee