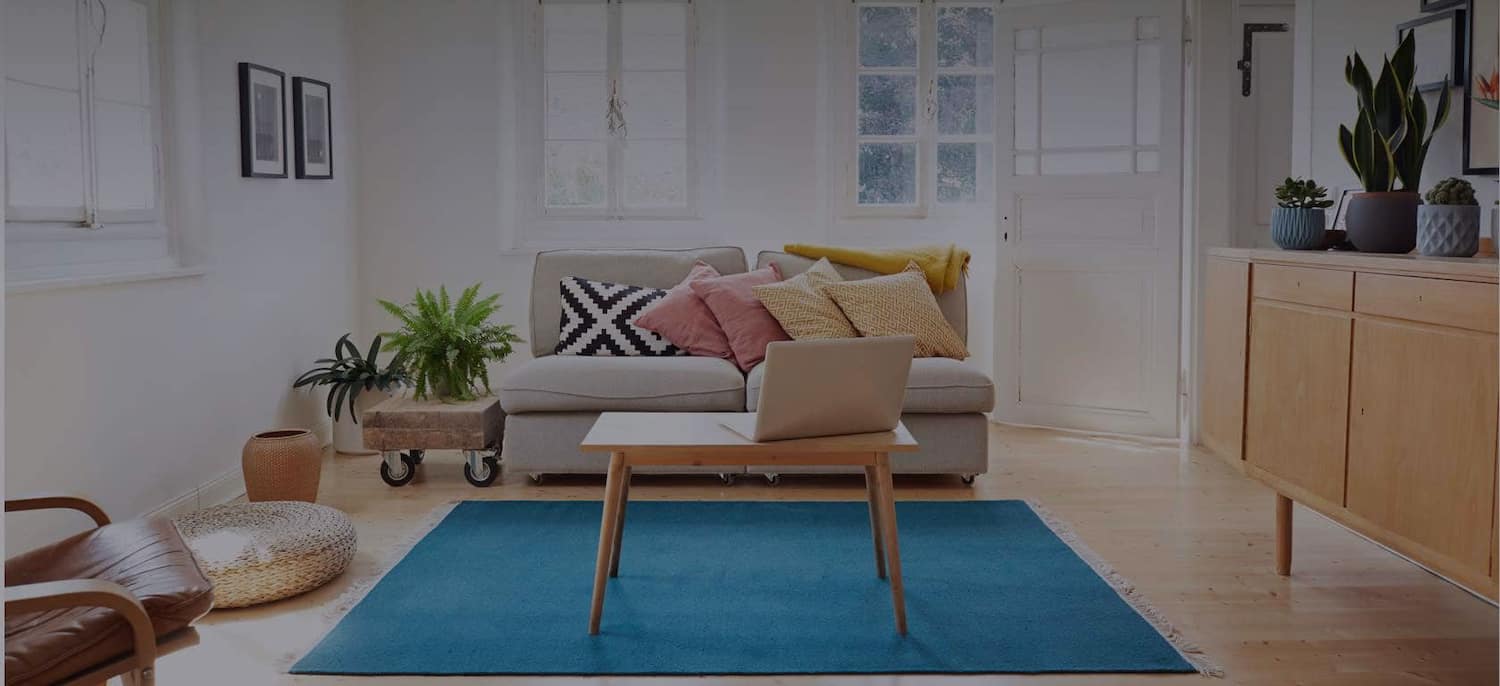 Get matched with top Home Builders in Bunnell, FL
There are 26 highly-rated local home builders.
Recent Home Builder Reviews in Bunnell
They had the best plan, the best price, they were very punctual and did a wonderful job. I highly recommend.

- Rich B.

The work went exceptionally well. The pool looks fantastic. The company was very responsive and attentive. More importantly, there was only one delay caused by weather for 2 days and Waldhauer let me know about the delay before hand as a possibility. Other than that delay, the company was right on the plan dates. Our pool had not been touched in 20 plus years. Everything below the deck was the original. The pool looked OK but was showing age. The tile was loose in spots and the pool surface showed some fade. All in all, we could have continued for a couple of more years but we had finally saved up enough to have the pool redone. The tile was the biggest issue for us because we have lots of tile and I am very hard to please about tile work. I made a point to be around when the tile work was done. I was definitely going to micromanage this aspect of the job. I was upfront with Walldhauer and they said no problem. The best part was I didn't have to say anything. The tiler matched up all the tiles so that the asymmetric patterns flowed consistently. In addition, tile needs to be cut to fit to coverage. An average tiler will cut to a corner on a run. A great tiler will plan the cuts for the entire job before setting a single tile. Waldhauer did the later. During demolition, we discovered a problem with part of our pool and how the original was installed. The cement deck was done over the original tile on the riser. This was not part of the original quote. Waldhauer just took care of the issue by demolishing and pouring a new cap consisting of 36 square foot. We got three quotes from different companies. Waldhauer was not the cheapest but they were the most trustworthy and they committed to the timeline. I am extremely happy with the work and the service.

- Rich S.

Rob Donavan contacted me by phone and we spent a good amount of time going over the project. I sent him my building plans and he provided me with his cost proposal.  I had asked for 3 other proposals and feel that Rob's was very fair and timely.  In the end, we decided not to go forward with the project due to issues at home but if I ever did build, I would certainly go back to Total Home.  Rob was very easy to talk to and I have complete trust in his ability.

- Susan C.

CHARLES RINEK CONSTRUCTION INC

AMATUER HOUR CONTRACTOR DEFECTS -You have 4 years to file these I suggest you make sure you are not a victim of inept workmanship if you had a property worked on by him or anyone associated with him Incorrect to FL building code Trusses..clamps..Doors not installed to Fl Building code Door impact glass was installed backwards , and we couldn't be insured until corrected Windows wont open Heavy shower walls glued to packing cardboard instead of installing a durorock wall ( they ordered the wrong shower pan, so thought this was an acceptable fix) - NOT TO CODE Kitchen wall not SQUARE, so counter installed at an angle, and stove, and tile, and cabinets - all not SQUARE -- but at an angle He is not aware of codes and doesn't take the time to find out Unfamiliar with beach side builds, turtle glass, hurricane windows and turtle exterior lights Landscaper requirements and right of way requirements (You can check his past permits, many have failed inspections for building error) BUT KNOW they don't always inspect, depending on city build is in Flagler Beach building inspector does not inspect, as "they know him" I could go on for pages, but here are some examples ANNOYING Construction debris was buried throughout the yard large sections of concrete, lumber and orange fencing along with bottles and cans Cuts corners EVERYWHERE - thinks no one will catch him - doesn't even save that much money Armature work performed by several contractors - some unlicensed but still allowed to do work (Impact Glass Installed Backwards) Convoluted tactics to upcharge on every detail (they charge for lightbulbs) He, Chip Rinek, tried to charge $250 for a "change order", when he, the Chipster, ordered the wrong part Constant delays with no communication When he is caught in a lie, he, The Chipenator, becomes even more arrogant and then belligerent Areas not painted, blames the one man show contractors he hires All landscaping dead upon arrival - (he turned the irrigation system off that he demanded we have installed) - said a neighbor must of came over and shut off the system Build is not checked enough during process to make sure anything is correct or matches plan The city inspector DOES NOT check items are done to code and items are passed Many supply stores around town will not deal with him anymore, so most supplies are from cities further away - that's why he tries to have you only pick from items in the RINEK showroom, you can never go to a local showroom and pick selections INCORECT ITEMS FROM PLAN Tile color wrong, and blamed us, the people giving him $500,000, look at it this way, your new car/truck/suv what ever, better be prefect and you did not spend anywhere near $500,000 Doors (he installed a cheaper brand and then didn't finish all sides) Driveway plan, he changed it and then demanded to be paid more or he would take a section out Light was boxed in by electrician BUT- Sheet rocker just rocked right over it -no one checked the plan ADVICE  for whoever you use -  Get a FL real estate lawyer to check contract- his are not detailed enough( this is how Rinek  substitutes garbage products in . They arent specific on contract- should be  exact with model , etc   EX :  24x 48 Pella double hung white vinyl  insulated window  Model #569800  with tinted outer glass and  vinyl sash  Hire a 3rd party engineer to inspect during and after . We had 112 items on " punch list "  BUT 6 MAJOR CONTRACTOR DEFECTS THAT DID NOT PASS BUILDING CODE 

- richard n.

Turnkey Construction & Maintenance

I recently had the unpleasant experience of developing a sizable leak in my 25 year old architectural grade asphalt shingle roof. The home is a two story structure with extremely high pitched roof lines. I contacted no less than 5 certified roofing companies for quotes. I was told by one well-known local company that they would not even bid on the job because of the steep pitches. I soon met Zach from Turnkey and, well, the rest is history. It was such a pleasure to work with everyone from Turnkey. I personally had extensive roofing experience having not only installed many roofs in my younger days, but also ran a division of a large commercial roofing company for many years. Zach and company were the best. He was very knowledgeable, always there when he said he would be, continually supervised the work progress and made the entire process totally painless. The installers were incredibly efficient and produced an extraordinary finished product. The local inspector even commented on the expert work they had performed. I was also amazed at the speed in which the project was completed. Nothing was left unfinished or unattended to. Some minor sprinkler head damage was quickly negotiated to a successful outcome and left me 100% satisfied. And by the way, the price was far better than I had expected. Upgrading to a peel and stick sub-roof and 6 high end skylights still kept me under my budget. The neighbors were amazed at the work effort and everyone loved the final product. I highly recommend Turnkey Roofing for any size roofing project.

- Ken M.

I used Four Star homes to broker my mobile home purchase. Problems with the home went undisclosed until after the purchase was made. Company denies any responsibility. Beware! I strongly advise you use another broker. I wish I did!

- Sherri W.

They did a great job, They did the job timely. They were great. The house was great I not have any problem with them, I recommend them to my friends. They are good company.

- Paul G.

Island Dream Homes goes above and beyond your expectations. The customer service given to the home owners by each and every person on the job is exceptional. Our home was damaged by Hurricane Irma and we had contacted 3 other contractors who wasted our time. I went on Home Advisors and Island Dream Homes name popped up; I'm so glad I contacted them. The high quality workmanship and honesty from this company is truly commendable. They worked with my schedule and made sure I was happy with the jobs they were doing. I couldn't be happier with using this contractor. Thank you Brett, Micki and your talented crew for making my home "home" again.

- Sandra C.

caribbean roofing and construction inc

I contracted them to replace my roof. They said originally that I needed to replace a couple of sheets of plywood that were rotted. Their salesperson Irene Gerena, came and told me they had to replace 18 sheets at $60 each. They showed me some pictures and put them in a packet on my door. Later on, she came again to tell me that I needed more expensive flue vents, instead of the ones we originally had. Never tol;d me the price. I had to call them several times to show me the flues. They didn't have any covers in them, and I was afraid that water and vermin would get into my house's attic. Instead, when I went away for a week the same salesrep kept calling me because the bank wouldn't release the money they financed for the job. She insisted I call the bank. Before I left, I saw they taped a packet of pictures and a paper that looked like an inspector signed it. After they were paid in full...under the guise of updating the paperwork they took back the pictures, inspector's signoffs, specification sheet, itemized bill, etc., and won't return them to me. I went to the city code permits and they don't have a record of the permit requested for the roof. I've been calling the sales rep Irene Gerena for the paperwork, instead she had someone call me to tell me that those papers are public information suggesting to me that after I paid almost $11,000 I should go an get them myself. Well, I did and there's not record...don't get cheated by them. Awful company!

- SARAH M.

Island Dream Homes designed our home in an exclusive neighborhood and performed all aspects soup to nuts. We are very happy with the product so far. At present we have the lot cleared the walls Interior, roof and AC. At the same time we are building another house for possible resale and have no end of problems.

- F K.
House Builders in Bunnell
Explore Our Solution Center for Helpful Home Builder Articles