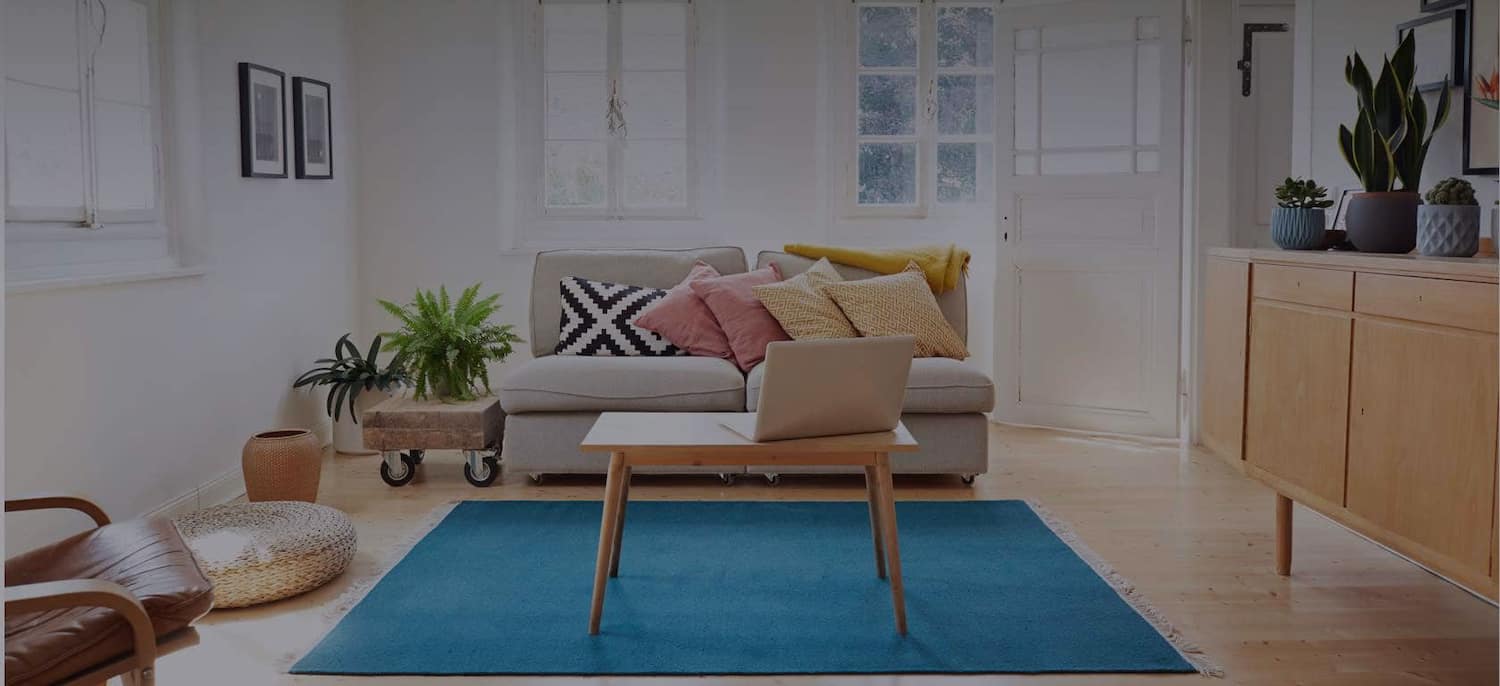 Get matched with top Gutter Cleaners in Ukiah, CA
There are 1 highly-rated local gutter cleaner.
Recent Gutter Cleaning Reviews in Ukiah
The work was scheduled for Tuesday, December 29th. The man never showed up. He was to be there at 9 AM. By 10:30, he was still a no show. I called HomeAdvisors and had them cancel the order. This work was for our 2nd home. I had to travel the day before in order to be there when he arrived. Also, I was given two phone numbers for this person whose name I was told was Andrew.. The 1st number wasn't a good number according to Angie, and the 2nd one, the call went straight to a recording that informed the caller that a voicemail had not been set up. I was never told the name of the company. Before turning to Angie's List, my husband had called Warren Roofing. We had read they had a high rating. My husband was told by Warren Roofing that they would get back to him with a date when they could come. They never did. If this is how Warren Roofing operates. I wouldn't give them one star.

- Jean H.

Outstanding in all ways. Jake was responsive to my first call even in the middle of the holidays and came out to give me an estimate. I needed to have them cleaned before the next big storm hit and he was able to get me on the schedule. Showed up on time and did a great job on the cleaning of the gutters and the clean-up afterward.

- RICK P.

They arrived on time and did a great job for the price they quoted. We will hire them again the next we need our gutters cleaned. They were both professional and friendly.

- Frederick F.

Wonderful. They did a great job. The gentlemen that did it. Did an excellent job. We were very impressed with that.

- Angela K.

David Stears Window & Rain Gutter Cleaning Svc

It went great! Dave is nice and hard worker. gave me great advice around my property. im a new home owner so it is much appreciated. Showed me how much dirt i had in my gutters; dirt bag was heavy! House is 2 story. didnt keep track of time but estimating took around +2 hours

- isaac l.

The Gutter Guard Specialist

From the first time till now, Shawn has always done a great job. He is very professional, dependable and honest. I have recommended him to many friends and co-workers.

- Jennifer F.

Universal Windows Direct Of Northern Sacramento

They provided excellent customer service before, during, and after the work. Jan was very responsive and answered all my questions. He provided a clear quote, outlining everything that was included in the service. He arrived on time, performed the work as discussed and cleaned-up after the work was complete. I also like that the quote and invoice are online, available for my viewing at any time. I highly recommend Rough Country Renovations.

- Kathy H.

Alex is a fantastic worker very responsible and on time my house looks beautiful and ready for summer

- Griselda H.

Herbert's Overhead Maintenance

They were on time and did a great job. Cleaning the gutters required removing the guards and then replacing them. They were efficient, fast, courteous and professional. I would definitely recommend them and will use them again. Price was very reasonable.

- Karen C.

This guy is OUTSTANDING !!!!!!!!!!!!!!! . And, because of it, he is in HUGE demand.. However, Definitely .. worth the wait.. !! He found-fixed things that the Original roofing Company missed. or messed up. After the initial " fix" was put in place, I waited 4 months for him to come out and put my rood in a place where I would never have to worry about any roof problems, again..... Again, Glad I did

- Scott D. S.
Gutter Cleaning Services in Ukiah
Business Description:

Over the past three generations, Harbert Roofing has grown to become the largest roofing company north of Sacramento. We specialize in both residential and commercial roofing projects, with an impressive fleet of equipment and workforce that can tackle any task at hand. Our headquarters and warehouse are located in the Redding area, which allows us to cover the entire region south of Medford, from the Pacific Ocean to Reno.

Recent Review:

Quick to respond, very professional, high quality. But very, very expensive.

Reviewed by Thomas R.

Business Description:

Mendo View Window Cleaning is located on the Mendocino Coast in Northern California. We provide window cleaning services to both commercial and residential customers. We have serviced hundreds of homes and businesses in the Mendocino County and continually growing. Free Estimates and Environmentally Friendly.

Recent Review:

Scheduled the service and they gave a confirmation call day before with ETA. Showed up on time and did a beautiful job and left no mess. Had the slugs come that night and leave their trails and end trails and they happily offered to come by and do a redo. Very happy with service, they were courteous and professional.

Reviewed by lori l.

Business Description:

We are a full-service tree care company serving Mendocino County for over 20 years. It is our mission to be professional, safe, courteous and to provide our customers with expert tree care. We are fully licensed and insured for your protection.

Recent Review:

We had a large, old liveoak that was getting dangerous. The trunk was rotting on the inside, and it was just an accident waiting to happen. It was a beautiful tree and we loved it, but we decided to remove it before it fell.
There was also a second oak that was leaning and we were thinking about removing it as well. But it was still pretty healthy, so we hadn't really made up our minds about that one.
We called Matt's Custom Tree Care - they came out and looked over both trees. Laura, the person who inspected the trees, agreed with us about the first tree. It really needed to go.
We discussed the second tree for a while. It was healthy, but it was top-heavy and leaning toward the house. Laura explained that it was leaning because the first tree was forcing it to grow that way. She said that once the first tree was removed, it would straighten up some. She recommended trimming the canopy and deadwood, and just watching the tree to see how it grew after its old neighbor was gone. Also she said the tree would straighten up a little bit immediately after the work was done. Interesting - I never thought that something like a big oak would be able move like that. Time for an experiment...
The trees were in kind of a complicated spot to work on - there was a fence and chicken coop right under the tree to be removed. And everything was on a slope, of course.
Laura estimated it would take two days to do all the work. We scheduled the job and decided we would keep the chips and wood.
The crew came in a few days later with a bucket truck, chipper and lots of rope. They did a great job. It took two days, as expected. They got the tree down with no damage to the surrounding structures and cleaned up the area nicely. The crew was great, and really knew what they were doing.
They left us with about 15 yards(!!) of wood chips and a whole bunch of firewood.  We will never need to buy wood chips for ground cover. Ever. Again.
Oh - back to that experiment. I measured that leaning tree before and after the work was done. Less than 24 hours after the job was finished, the tree trunk had straightened up 2.7 degrees. Pretty cool.
Great group of people to work with. I would hire them again any time.




Reviewed by Pat H.

Business Description:

Cost is determined by the job. Payment terms are upon completion. Additional DBA - America's Best Window Cleaning.

Recent Review:

They were terrible. We won't be using them anymore. The way that they portrayed themselves was that they were a company that had satellite providers, but when they came, it was just like anybody off the street cleaning the windows. They had a language barrier, and when the job was done, they made it more expensive than they originally said it was when we made the appointment. I wouldn't recommend them, and I definitely won't use them again. It ended up being between $200 and $300 and they didn't do a good job. There was a language barrier so if we wanted them to do something that they said they would do, they said they didn't understand. They were there on time. They said they would clean all the external windows, and we have 2 story windows, and windows on the walls, and when we wanted them to go ahead and clean the windows on the 2nd level, they said it was not included. 

Reviewed by Sarita L.

Rating Not Available

Pros who have not yet received a review do not have a rating displayed.

Business Description:

hello! my name is Justin and I just moved to California. I am looking to grow my handyman services. I've been in the construction game for almost 5 years and looking to get my livense after a few more years of learning. I do a wide variety of services such as; flooring, subfloor, minor framing, decking, painting, trim work, vanity + cabinet installs, windows and doors, property clean up, plus much more! I treat every home like I would be living there so you'll be in good hands!

Rating Not Available

Pros who have not yet received a review do not have a rating displayed.

Business Description:

Since 2008, Elite has been satisfying clients the old fashion way, HONESTY, HARD WORK, REASONABLE PRICES, CUSTOMER SERVICE AND QUALITY PRODUCTS above industry standards. We have been offering our services to a wide variety of residential and commercial customers while maintaining the highest of industry standards. Whether it is for NEW CONSTRUCTION, DESIGN, BUILD, REPAIRS OR MAINTENANCE, WE DO IT ALL!!!

Business Description:

Fully Licensed, Bonded and Insured Full Service Company

Recent Review:

I had them replace the weather facing part of my roof, even though it was only about 5-6 year old.  The winds are really bad here and had multiple leaks.  Had them glue down every shingle, paid extra.

About a year and half later, developed a leak.  Was told their warranty is for one year.  Now have developed two more major leaks, even though the roof is only about 6-7 years old.

Reviewed by Dwayne O.

Rating Not Available

Pros who have not yet received a review do not have a rating displayed.

Business Description:

De Paz Power Washing & Building Maintenance is Family Owned and Sonoma County Based. I, Catalino Arellano am committed to bringing excellence to all my clients by always using high quality material & guaranteeing all work I do. I offer free in home estimates and offer first time clients discounts! We hope to help you with your projects!

Business Description:

3 Pyramid Construction & Renovation Corporation takes pride in implementing and delivering a neat and clean interior/exterior project. If a punch list starts, we finish the punch list during construction, not after the project is over. We diligently work until the job is complete and never leave a project unfinished. We focus on your project until it is completed to your total satisfaction. When you work with us on a home remodeling project, you'll have a world of options from which to choose...
Explore Our Solution Center for Helpful Gutter Cleaning Service Articles