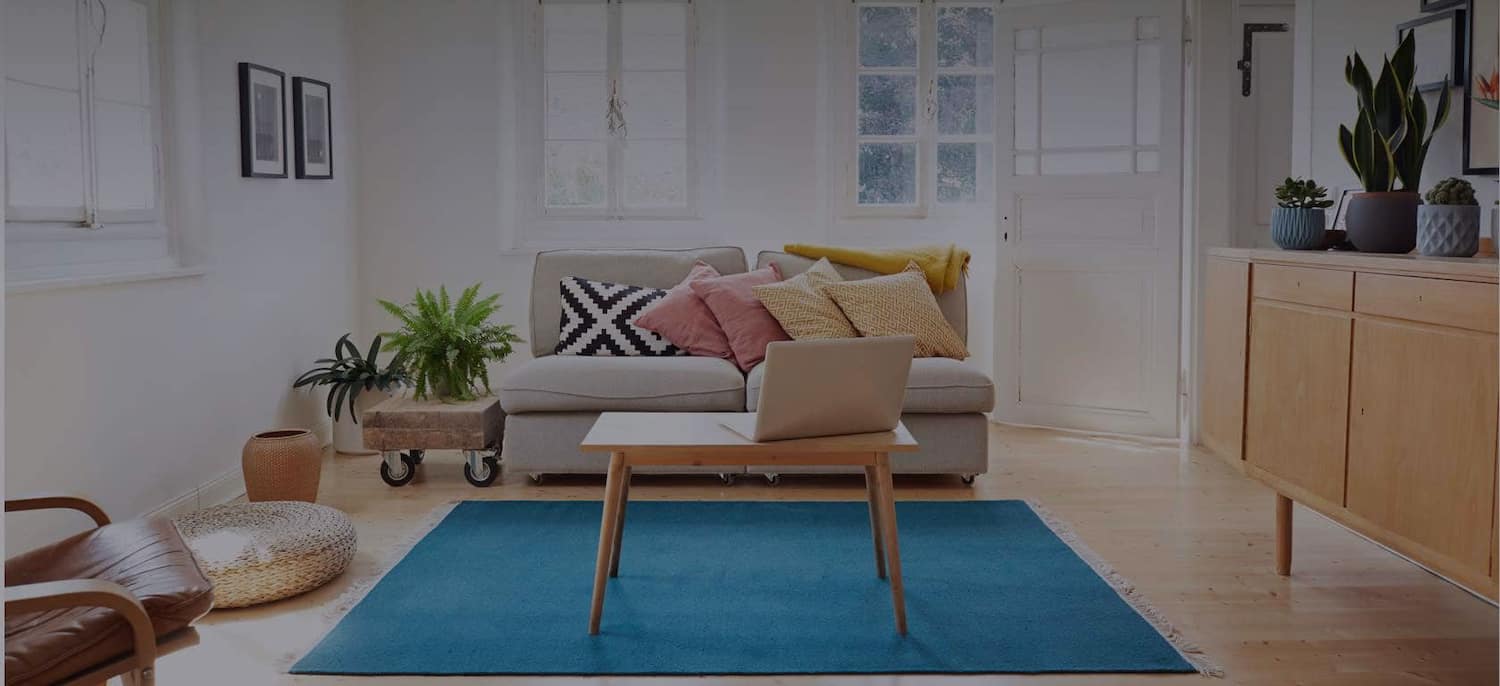 Get matched with top Home Builders in Newark, CA
There are 71 highly-rated local home builders.
Recent Home Builder Reviews in Newark
We highly recommend SOD Home Group for any large construction project. After finishing my excellent research about them, we hired them to make some significantly large repairs to our home. Oren was very up front about what needed to be done, and he listened to our concerns and ideas of what we need and want and then came up with a super detailed plan of what needed to be done. We found Oren as a very honest, professional, easy to work with person, competent, and extremely knowledgeable about his trades. Oren was present and working with his teams almost all the time they were present. Oren always answered his phone right away whenever we had questions (and believe us we had so many questions and comments). Our repairs and construction job required expertise in many aspects of construction at our home. From framing, waterproofing, stucco, structural repairs, tile work, drywall painting etc. all of which got done in a great and timely manner. We do a lot of our own repairs , and have had many contractors doing projects too, but we found SOD Home Group to be by far the best construction company we have ever seen or worked with. Their prices are fair, their work is excellent, on time, clean and the quality is fantastic. Oren is knowledgeable about whatever he is working on and always kept me updated on whatever aspect of the job he was working on. A wonderful person to work with. If you want a job completed with no stress and the assurance you are getting it done right, then we feel strongly that SOD Home Group is the one to call.

- Pavan K.

We renovated on the middle of COVID but it went surprisingly well. The crew worked quickly, wore masks, and Nathan, our project manager, is REALLY good. He visited the site nearly every day and sometimes multiple times a day and really knows his stuff. We hired a designer from a design firm, but Nathan knows design really well and has some great ideas. Any issues, he was quick to address. I would partner with Nathan and Wisebuilders again in a heartbeat.

- Melinda H.

This is the second time we hire Everlast Construction, this time it was much bigger project last time we just moved in couple years ago we did basic remodeling and some cosmetics. This time we expand the home did really complicated remodeling in 2 phases. Our PM was Ariel he was the once who managed the first project, this time when we called we ask for Ariel and they told us he don't really does that anymore, when we contact him directly he was immediately told us he will be the one who will manage it for us. We would hire them anyways but we already know Ariel he know us it feels so right that he just jumped in we didn't even ask him to do it for us. The process was very good, The work came out to be catalog photo, we are so happy that we hire them the second time for this project.

- Terry V.

Ariel has been a dream to work with. We had to fire our last contractor as he was just too slow! Ariel came in and did a HUGE remodel in three months. This included: bathrooms, painting interior exterior, foundation work around the entire house, pavers, pool, outdoor kitchen, flooring, etc After feeling like we had the right team on our hands, we hired them again for a kitchen remodel! The kitchen included demoing of a wall, moving the sink from the wall to the island, whole new design! a ton of electrical and plumbing work,countertop, backsplash, etc. The beauty about Ariel is that not only does he do quality work, you can actually get a hold of him- and within hours! If you've ever or never done a construction job on your home, communication is one of the biggest areas that people complain the most about. Ariel is upfront, responsive, and dependable- and very reasonable financially. He's also pretty creative and solution oriented. We had a Ariel made me feel valued as a customer as well, which, you just don't really get in this industry. It's a relief to finally treat someone with kindness and get it in return! All in all, we wouldn't think twice about going with another contractor for our home remodeling needs. We are so happy a neighbor recommended him as we'd probably still be looking for good contractor.

- Anthony P.

It was truly AMAZING to work with OC Home Builders! From the very start, Jim and America were extremely responsive and flexible about our plans and goals for the kitchen reno (and were patient while we re-worked plans with our designer which greatly impacted the scope of the project). They offered great guidance for workarounds to fit our design goals and were knowledgeable and helpful throughout. It wasn't until we finalized all details and started the project that we could really appreciate the extent of the professionalism and communication - each person on the OC Home Builders team showed up to do their part as scheduled, we always knew what stage of the project we were in, and they were very conscious of keeping our house clean and the project contained (which was a major win because we continued living and working at home for the entire duration and my wife was extremely pregnant at the time.) We even added a few additional items to the overall project and they were clear about the pricing and timelines for those as well. There were never any negative surprises or "gotchas" with this team - and best of all, they finished ahead of schedule (on the day my wife's water broke)!!! We are extremely happy with the results in our kitchen and look forward to working with OC Home Builders again when we tackle our next home project.

- Matthew D.

Exceptionally well! Diego was very reliable! I admire his work! Will definitely go to him again with all my home projects

- Jane S.

We decided to expand and rebuild our old house and chose Bay Remodels for this project. They added a second floor to our house, made a new facade, balconies and interior redevelopment. Our garage now accommodates two cars. This is a big project and Bay Remodels did a great job with it, the result is excellent. Arsen and his team are real professionals and always know how to do the best job. The problems that arose were always solved quickly and at the lowest cost. We have never regretted our choice and recommend Bay Remodels for any construction projects.

- John R.

Bay Remodels recently finished a two-story additional house in our backyard. They built a kitchen, bedroom and bathroom on the first floor and two bedrooms, deck and bath on second floor. Bay Remodels bring together a top quality result for a very reasonable price. Communication is their strength. The estimates was very reasonable and all aspects of the process are clear and efficient. Arsen is honest and experienced about selecting the right materials and make sure the result exceeds expectations. His team worked prompt and moved ahead as scheduled. Bay Remodels have very high standards, they were very detail-oriented during the process, and were able to come in on budget. I highly recommend them!

- Greg S.

My wife and I decided to fix the siding, soffit, windows and gutters of our home before our first child was born. Honestly, my wife and i knew nothing about sidings, window brands or contracting before this. So we took our time and did our research. We got contacted multiple recommended contractors from on Angie's List. GVD responded immediately and we setup an appointment with Andy. Andy was helpful in answering our many questions. During the whole decision process, Andy stayed in contact constantly, answering alot more questions we had about their process, pricing and products. In the end we chose GVD as they surprising price matched one of the other bids we got. The project was slated to take around 2-3 weeks starting in beginning of July which was perfect timing as our baby was due around 7 weeks from the time they were to start. Alex and his team were very professional and made sure to wear face masks when inside the house and clean up the site at the end of the day. Special thanks to Vitale(?) who helped complete a lot of the tiny details my wife pointed out. Unfortunately, the wrong sized sliding door was ordered and the Alside factory at the time was operating at 60% due to COVID-19 so it would take a couple weeks for a new slider to be made. This pushed the project to be completed after our son was born. The one negative from our experience was the Alside products. Although all windows and sliding doors were installed professionally, we had issues with the product themselves. We choose to do a black exterior and white interior for the window finish. Unfortunately we did not know that you could see the black exterior from the inside, which looks somewhat odd to us. The black finish was also not done very well as it overlapped in some of the white finish (I was able to clean this off myself with some work). Another thing was the Alside Mezzo windows had issues with the seals that held the window panes in place. The seals were not entirely cut to size and alot of them were cut short and were loose because of it. The sliding door screen also has an issue locking when trying to close. I am not sure if this is just the quality of the Alside product (we were debating about buying Anderson 100s but were convinced otherwise by Andy) or if the COVID-19 situation reduced the quality of the product by Alside at the factory level. Either way, this was not Vlad and his team's fault and they did their best in trying to resolve some of these issues. Overall, the siding, soffit and gutters were installed professionally and look great! If we had to do it again, we would probably choose a different Alside product or different brand (Anderson) for the windows and sliding door replacement. Thank you again to Vlad and his entire team for helping make this process as easy and smooth as possible!

- Albert C.

Craft Builders Construction

Based upon reviews on-line (Yelp, NextDoor, etc.) We hired Craft Builders to install a new roof on our home. They showed up On Time every day of the project. Their quote was reasonable and accurate. Top notch materials and products were used. The project was completed as scheduled and Everything was cleaned up around the entire house so you never knew they were there. I would strongly recommend Chris and his crew for any home project needed. They can do it all!

- John H.
Explore Our Solution Center for Helpful Home Builder Articles