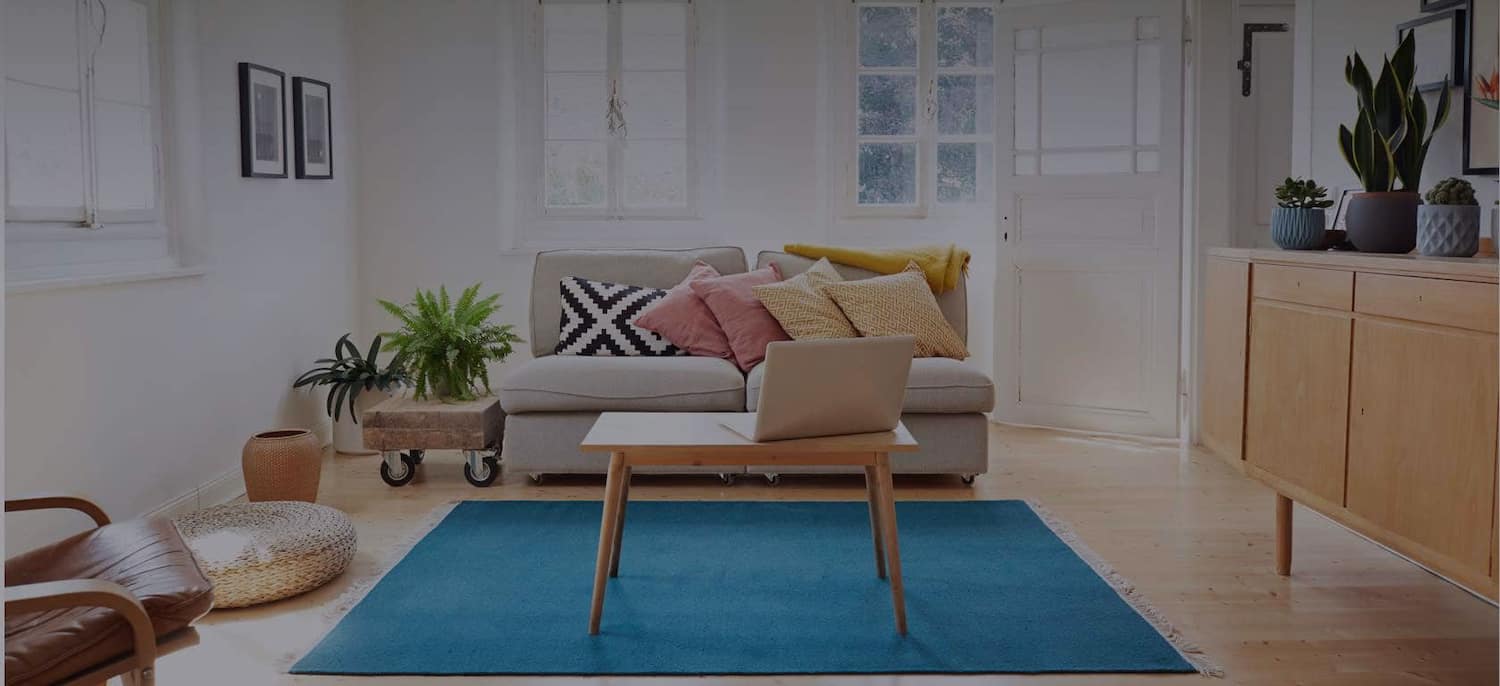 Get matched with top Drain Pipe Contractors in Moreno Valley, CA
There are 94 highly-rated local drain pipe contractors.
Recent Drain Pipe Installation Reviews in Moreno Valley
Ford's Plumbing and Heating

Moving into a new but rather badly maintained house we discovered serious problems with old, clogged and leaky waste water lines in the crawl space with no cleanouts available to get into them. The guys from Ford's plumbing replaced the lines and installed a new cleanout for future service for a fair price. The quality of their work was impeccable. Towards the end of that project we discovered a massive gas leak and asked them to tackle that job as well. This lead to the fixing of about a dozen additional minor leaks along the ageing lines as well as the re-routing of of some lines using nothing but existing parts to save on costs through what I can only describe as more artistry than craft. It was amazing to watch them put that complex piping back together. For any future plumbing needs these guys will certainly be at the top of our list.

- Kolja E.

I recently purchased a fixer, and I wanted to rebuild everything and to place it back in the market for sale. The project included removing all the interior up to the studs and to change also the layout so it will have a large open space and modern.I got 6 estimates when trying to find a contractor to do a large project, and this was my first sign that Oren and SOD Home Group were a step above all the rest. The other estimates came as a price estimate through a text message and via phone calls, and nothing more. Oren completed a full scope-of-work in the contract, while paying attention to my wants and needs for the work. He presented the 3D design contract in a branded folder with additional forms and instructions and went over it with me for several hours. Oren set the expectation of what materials I needed to purchase and what he would supply at the onset and pointed me toward where to purchase many high-quality materials at a good price. If I had questions about pricing or materials, he was available via phone, text or facetime to consult and let me know if I should purchase it or if he could find a better price for a similar product.Once the work began, it proceeded quickly and Oren handled all the coordination from start to finish. His wonderful teams were thorough and polite while on site, answering all my questions and taking my requests or suggestions into consideration. End result- the new house looks amazing! I couldn't be happier. I'm a real estate agent so I work with a lot of different contractors and I can tell you most of them are horrible. SOD Home Group pays attention to the business and customer relations aspects, not only the work to be done, and that means a lot to me. I have, and will continue to, refer all my clients needing construction to SOD HOME Home Group.

- Mary M.

We hired SOD Home Group for a full home remodeling, and we couldn't be happier with the results. Within a couple days of contacting them, Oren and his designer were at our house taking measurements and putting together all of their ideas. I think they came over 3 times for about several hours each, completely free before we approved and signed the project. The spent time and extra attention was THE main reason we felt good about moving forward with SOD Home Group.The overall process took longer than expected, but nearly all the delays were waiting on the city for permits or appliances delayed because of Covid.Each and every worker at the teams that came to the house wore masks and always laid out protective plastic and paper as to not damage any personal items. The workers were all super friendly and always cleaned up after each day.My wife and I changed our mind a few times throughout the remodeling, and it was always well received by Oren and the office staff. We even received a couple changes complimentary because Oren was so generous.Overall, we are beyond happy with the final remodeling product we got and our new home looks stunning and it has made the most used rooms in our house 100x more enjoyable to be in. Thank you Oren!

- Nicholas P.

SOD Home Group is seriously the best group of people to work with! They turned around my complete house - kitchens, bathrooms, floors, patio, backyard and studio were all renovated. It was a complete overhaul and a tremendous job. Everything was so well done, but in particular I need to give a shout out to the work they did converting the garage into an open plan studio unit I can now Airbnb. That work is truly beautiful and has been noticed by guests and realtors for its quality! To give you some context–before SOD Home Group redid my house, it was an old house that had been shown little love over the years. The original bathrooms were in such a sad state–the showers leaked into the basement whenever the water ran. There was little to no natural light in the house at all. Eden from SOD Home Group helped me to redesign the entire house to modernize it into a beautiful home! Oren oversaw the entire project for 18 months so really so much credit for this job goes to him (see further down for even more of my recommendation!) We started with the bathrooms, which was a complete overhaul of the tiling, toilet, shower, vanity, etc. For the shower, they tarred and sealed the base of the shower completely–which has turned out beautifully. Then we did the kitchen which again was a complete overhaul job. Cabinets, countertop, appliances, cutting a hole in the wall to accommodate the new countertop island… it was all handled so well! Then we did floors… for the entire house! These floors are gorgeous–they're treated reclaimed barn wood with beautiful texture and grain. I recommend asking for them to be double waxed (just my preference) because I like to make sure they're very smooth, but some people prefer the rougher texture under foot. All the walls inside and outside the house were completely painted. We worked hard to figure out the color scheme. Oren has a great sense of color–he was such a great help in this process!!! I went with a simple gray and white for the exterior paint, which let the natural red brick and wood of the craftsman shine through! I'm so happy with the results–it makes the house look brand new!!! Then the Pearl team moved on to the garage/studio conversion. This was such an epic job I can't even describe!!! As we began digging, we found that the old garage unit was missing a foundation! Because of city regulations, we couldn't move any of the existing walls in the remodel, so Oren and his amazing team actually dug under the existing structure and installed a cement foundation!!! This was an epic undertaking and we followed the city codes very closely. Everything was done to code and done amazingly well! The results really speak for themselves, so look at the photos–I now have a 400 sq ft open plan self-contained studio I can rent or AirBnB for additional income! And finally, the team moved on to the backyard and patio! This involved knocking down existing brick wall and digging up 6ft deep concrete installed by the previous owner, which was a complete eyesore to the property! My backyard isn't big enough to accommodate a bobcat, so the team spent weeks digging up this concrete slab with jackhammers and shovels! What was installed in its place is a beautiful firepit, garden wall, and a new cedar wood fence. They also installed pavers as footpath and new garden boxes for growing herbs. Oren also brought in a team to install a patio cover, which now provides beautiful shade for parties during the day! SOD Home Group did such a great job throughout the whole house, were so professional, and really went out of their way to make sure everything was the best. I had my home revalued shortly after the renovation and it skyrocketed in value because of the work from SOD Home Group. Finally, if you get the chance to be so lucky, ask to work with Oren. You'll be thankful you did! I've worked with him for the past 18 months and I can say without a doubt he put his heart into the project and went out of his way to make sure I was happy with the results. He has impeccable taste, attention to detail, and a big heart for his clients - all winning combinations for a stellar project manager! He has a wonderful network of people who can get him the best deals on materials - he's loved and trusted by his team! Oren follows up with his clients to make sure everything is working perfectly and to make sure you are truly happy with the result. Oren is a truly good, honest and hardworking guy and I'd work with him again in a heartbeat! I cannot recommend SOD Home Group and Oren and his team highly enough! Hire these people - they are good people who won't let you down!

- Brendan S.

This was a big project that involved removal of walls and a fireplace, and all new everything. The end result was a big open kitchen that is more beautiful than we ever expected. The crews and supervisors are experienced and professional, and their teamwork is impressive. We are already scheduled to begin our next project with the Butel team!

- Amy A.

Such an amazing company to work with! From my very first interaction wit Clarissa, I knew this would be a great fit. Clarissa is super friendly and so helpful while being extremely professional by answering all of my questions and concerns. A lot of our tenants are also very happy with the service that Steve and his team provide by being timely, clean, and providing exceptional customer service. Highly recommended! Thanks Clarissa and everyone at Reckon !

- Anzhela y.

Pierre Anaya explained in detail the work required. He provided photos to better explain the work required. He also repaired a bad plumbing job done several years ago. I am immensly happy with the outcome.

- Anita F.

This was our second complete remodeling with Oren and SOD Home Group. The first time we hired him was for our investment house that we purchased and this time was for our new home. This remodeling went much better than the first (considering the COVID-19). This remodeling included basically each and every space including the complete remodeling of the kitchen, bathrooms, bedrooms, entry, front landscape and back yard. Oren is very easy to deal with and contributes a lot of value-added ideas to the design. We did not live near the new home (because it was part of our relocation) and he's was very flexible in dealing with us by emails, and video calls including handling many stuff for us. Attention to detail is very good and Oren ensures that there are no loose ends at the end. We highly recommend him.

- Wesley J.

Ford's Plumbing and Heating

Started at the quoted price but cost went up as problems arose. Were told the cost of new problems as they arose. Job was well done but at triple the original estimate.

- Marilyn F.

Affordable Handyman and Remodeling Services

Affordable Handyman has been a blessing. Jose is wonderful! He is easy to work with and very reasonable. Cecelio and Anita are very hard working and precise. Jose and the team not only finished the work exquisitely, they found problems that needed to be fixed. I would recommend them wholeheartedly!

- Elizabeth L.
Drain Pipe Installers in Moreno Valley
Explore Our Solution Center for Helpful Drain Pipe Installer Articles
Find Drain Pipe Contractors in
Drain Pipe Contractors in Moreno Valley