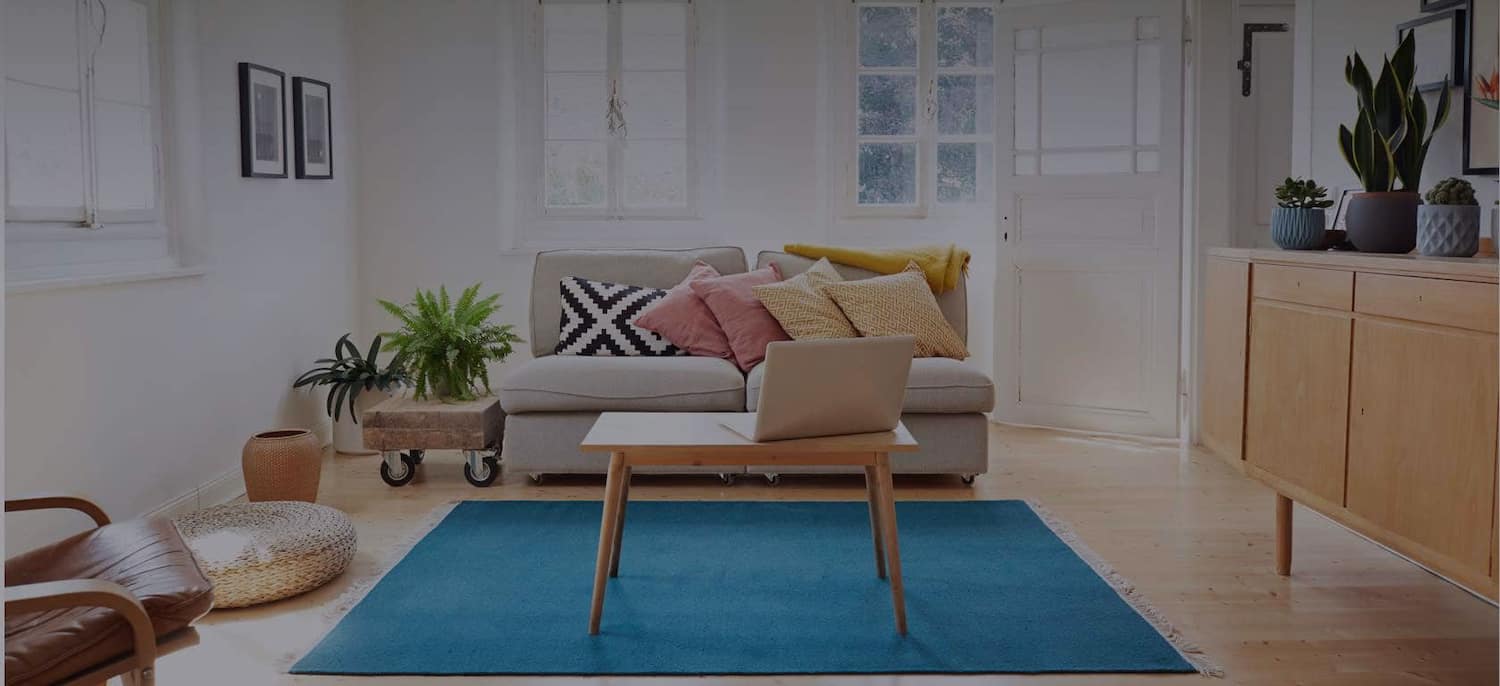 Get matched with top Hardwood Flooring Companies in Marina, CA
There are 5 highly-rated local hardwood flooring companies.
Recent Hardwood Floors Reviews in Marina
Cinderella Carpet One Floor & Home

It was excellent, the installer was very very professional, very thorough, very diligent about the details, he does a great job and It's very beautiful. The price was not too high and too low it was just reasonable. I would recommend them to anyone.

- Dorothy C.

The crew (2men) arrived on time, worked had all day for 6 days, refinishing veery well done replacement wood and repairs excellent trims lovely.

- Leonard Y.

Baggett Construction Services

Awesome! Max arrived when he promised, kept in contact with us the whole time. Start/finished on time. Professional crew that obviously know their trade well. When any problems arose we were contacted before they did anything to make sure we knew what the possible solutions were to fix it. Max explained the whole process to us,how things were going to be done. He even instructed us on how to do some of the smaller projects ourselves. The crew cleaned up any mess they made, inside or out. One of the crew members even signed for a UPS package, placed it safely out of sight, as the house was empty at the time. I would not hesitate to use Baggett construction in the future, and would recommend them to anyone need work done of any size. They use quality products so things get done right the first time. Max works with people and goes above and beyond what we expected from a contractor.

- Pam L.

Baggett Construction Services

WOW! Absolutely awesome! They were exceptional! We have a brand new house now at the completion and I have to say it was worth every single penny and more! We got a deal! I feel like I bought a brand new house! Max and his crew (Including every single subcontractor that he hired to come in) were timely, courteous, professional, DETAILED AND METICULOUS about every single aspect of their jobs. Every member of the construction crew was a true craftsman. Max Baggett kept in contact with us during every step of the construction process and was responsive to every call we made. Max runs a large company and we always felt as though we were his number one customer and paid attention to EVERY detail, and responded to every single call we made to him immediately. Even when his portion of our whole wall cabinetry was completed he made a point of coming by when we were having our home entertainment center and sound system installed. He instructed the installation team how to hide wires and protect the functionality and beauty of our custom made cabinets. As a side note I must say that I was exceptionally pleased at how clean my house was kept during the construction process! The whole front of our house was under remodel and the crew used plastic cover sheets so the dust did not get into our bedroom (That we lived out of for 3 1/2 months during the construction...so it was really important to us to keep it dust free). I have breathing problems and did not have one problem during the entire time of our construction process. Also, the lighting was done perfectly. We have some special paintings that David installed the lighting to illuminate the pictures to show their true beauty. As things were getting close to Christmas and I was having to coordinate our furniture (Murphy's Mover's was exceptional!) to get moved in so at least our family had a place to sit for Christmas Dinner.....Max and his whole team work hard to ensure we could have our construction completed in time for Christmas Dinner for my husband/s side of the family...which was a stressor in itself! I will definitely use them again AND every single subcontractor he used for our flooring, painting, firebox installation, mill work and tile work). I just have to say that there is not a better contractor and also, one of the most important and hallmark attribute of Max is what an Honest and ETHICAL man to work with, and so was every member of his team....my husband and I just cannot say enough about how great an experience this was and I would do it all over again. We just want to say a heart felt thank you to every single person that worked on our home. I now love every single minute I spend in it. I turned into a dream home.....I can't wait to start a master bath and kitchen remodel! Do hire this team and you will not regret the experience at all!

- Dorothy B.

Baggett Construction Services

Max Baggett is a great guy to work with, friendly and accommodating.  He always got back to me in a timely manner when I called and explained clearly what he was going to do so I knew exactly what was going to happen. He's not inexpensive but he tries to keep cost down as much as possible while still giving you good quality work. I expect the workmanship will last many, many years.   He and his crew did a first rate job in upgrading my 1950's home.  He gave excellent advice and if he wasn't sure on some decorating point he admitted it.  The kitchen hadn't had any work done on it since the 1960's. The first job I had done was the 3/4 wall height paneling I had installed in the kitchen eating area.  It looks like something from a craftsman house. It instantly added interest in the kitchen. The next thing  was replacing the formica counters in the kitchen with silestone.  I also had a tumbled marble back splash put in at the same time to match the silestone counters.  I am very happy with the results. After that was remodeling the bathroom, also from the early 1960's.  It was gutted.  When replacing some walls it was found to have extensive termite damage, almost all the wood had been eaten where the bathroom window was.  The only thing holding it up was the outside of the house!  Max took me personally to pick out the bathroom sink stone top at a small stone yard so I didn't need to buy a huge piece, I appreciated that a lot.  So I saved  money there.  His talented work crew did a bang up job installing the tile in the room. The next to the last job done was evening and replacing all the floors in the house.  The kitchen floor wasn't the same height as the adjoining floors and people would trip going in or out of the kitchen.  That was fixed.  The carpet in the living room and bedrooms was over 40 years old and was replaced with a dark hardwood floor including the hallway.  New carpeting was installed in the bedrooms.  Crown molding was installed throughout the house.  The crown molding looks especially outstanding in the hallway. The last thing done was installing a gas insert and  covering the original brick fireplace with green marble.  I kept the original wood mantel.  The fireplace is a fantastic focal point of the room now. If I should need any more work done I would definitely have Max do the work as it is top quality.

- mary s.

We hired Tibi Home Design for a large scale renovation project that included the bathrooms, kitchen and knocking down 2 walls, converting the attic area into a storage and installing bay windows and front door. They were real skilled, provided us with a logic and realistic quote, while doing the remodeling from start to finish on time and within the budget that we agreed before they started the work. The entire remodeling presented a high quality of work and it's more than what we thought we will get. This was our most large renovation for a very long time and we couldn't be happier with the work they did and the great ideas they gave us for doing this. We are currently thinking on doing another large scale remodeling project with them on our vacation house in La Jolla and we will hire Tibi Home Design to do this job as well.

- John B.

Berry Construction & Restoration, Inc.

Berry Construction was outstanding in handling our leak. The fact that I could trust them without being there is huge and was so very helpful to me.

- michele y.

Sergio's Repairs General Contractor

Sergio has already done a lot of other work at my house but the complete kitchen gut/remodel was the "big one". The project grew as we realized how little of the existing was worth keeping, so the project included not only the kitchen floor but the living room floor. In my old house nothing is level nor square. Also there were many improper shortcuts made during a remodel about 25 years ago. From his prior work at my house, I knew that this project needed Sergios's ability to see the "big picture" plus his attention to small details. Also his willingness to communicate about the pros and cons of handling the inevitable obstacles (that occur on ANY project) along the way. It wasn't just the quality of his work that impressed me, but also his ability to obtain materials (flooring, windows etc.) for much less than I would have paid. He has a network of well-qualified tradespeople (electric, flooring, etc.) so he can scale up a project as necessary.

- Scott H.

JOHNSBAY FLOORING COMPANY

I thought that it went really well overall. They were very prompt and very courteous. They were flexible and they did a really great job overall. I would recommend them to others.

- Nicole C.

Langley's Construction/Handyman Service

Dan is the Man!  We have used him thru out the last 15+ years doing numerous repairs to our 4 bedroom, 3 bath home.  Over the years he has done the following: -  Took out entire carpet in dining/living room and hallways; sanding down original hardwood floors, installing new planks, and polishing floors (on his hands and knees) till he was satisfied with the results!  Just beautiful!! -  Powered washed upstairs balcony and bathroom walls - Several electrical problems we had including installing new outside lighting -  Plumbing pipes backup he replaced pipes in kitchen and also two bathrooms

- Terry E.
Hardwood Floor Specialists in Marina
Explore Our Solution Center for Helpful Hardwood Floor Specialist Articles
Find Hardwood Flooring Companies in
Hardwood Flooring Companies in Marina