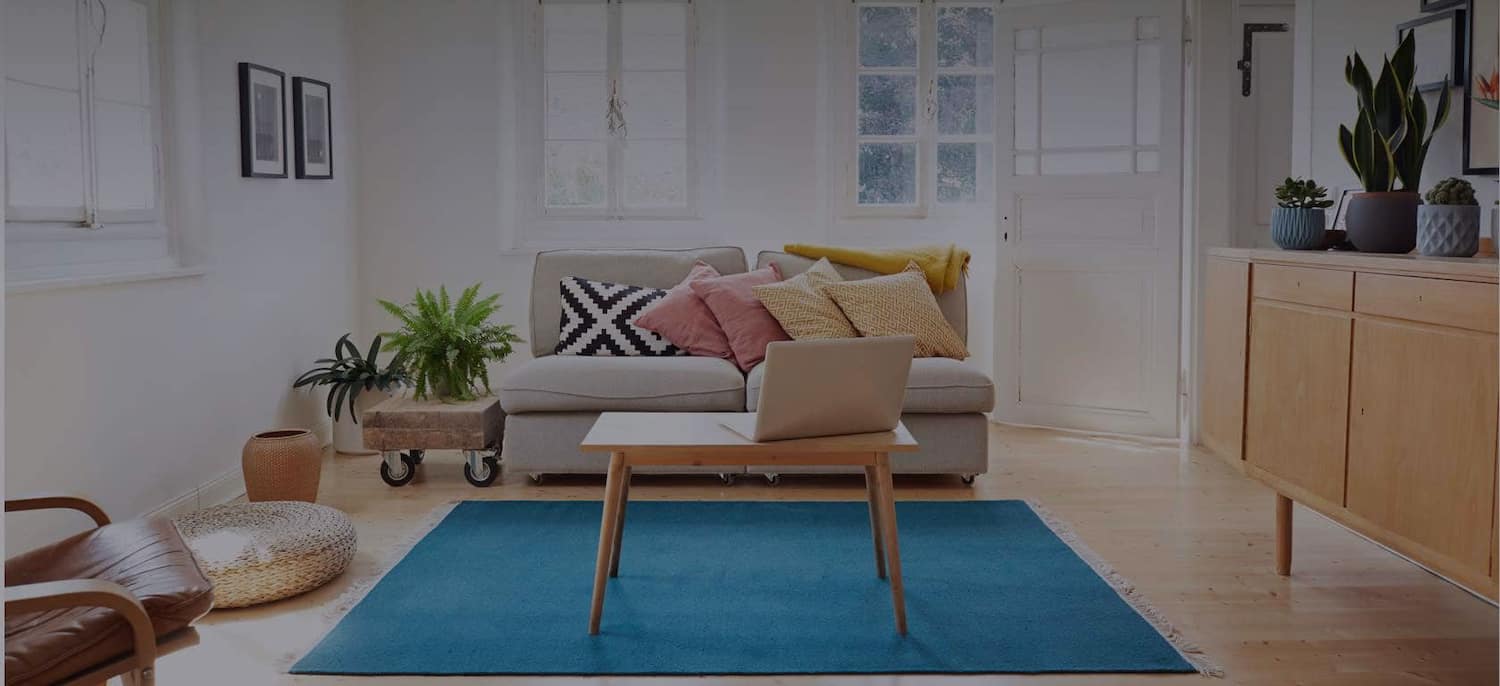 Get matched with top Flooring Installation in Lewiston, CA
There are 3 highly-rated local flooring installation.
Recent Flooring Reviews in Lewiston
Excellent job, well organized, great workers, daily cleanup and completed on schedule and on budget. I give Artisan an A+ rating.

- John M.

Nir and his skilled team at Be Green Builders were the most professionals, polite and skilled people while Nir the contractor was such a great supervisor that we worked with during our kitchen remodeling project that was ended last week. The high quality and the installation of all the parts of the new kitchen were done as Nir promised to us and were finished exactly on time. Nir ideas and help were very useful from the layout design aspect. They made our dream kitchen a reality.

- Norma S.

Oren and his team of professionals from SOD builders performed a full remodeling of our master bathroom. The work that they did included the following:- removed all walls, - moved a closet, - re-plumbed and rewired the entire room,  moved the location of the toilet and shower/tubinstalled new floor and wall tile, lighting, fixtures, patched an existing hardwood floor, etc. Oren, Jose and Michael are the main professionals that worked at my house. Oren is very organized, knowledgeable and picky leader. He came over to all the meetings exactly on time and communicates excellent via phone texts and emails, and he delivers everything he promise. He tries to understand what we wanted as client and to make it happen. Oren made a very reasonable adjustment to the estimate to cover the extra work and we appreciate that a lot. Jose is very skilled craftsman. He and his helper Michael were on site every day. They were timely and extremely professional. We were amazed that they were able to carry out the entire renovation/repair (a total of 4.5 weeks of daily work) in a manner that allowed us to live in the House the entire time of the remodeling. We really cannot say enough about their performance. The paint lines in the new bathroom are very clean and level, and the overall feel of the room is beyond what we thought we will get. The new sink and tub drain much more effectively given the work they did, and the room went from being a semi dark to a white clean room with very adjustable lighting and new window too. SOD builders team worked well within the rules of making sure that the client is always happy, and we recommend them without any doubts. If we decide to have another project, major or small, we will not hesitate to hire them again.

- Luise K.

MD Construction, Mario Marron

Do not hire! Check Yelp reviews before even thinking about it. The name is under Marron Construction Services His work ethics are horrible. He does not show up when he says. Took longer than expected to complete the first job. Did not communicate well about pricing and quotes for certain things. He told us he could make custom cabinets to match our current cabinets, but when he brought them, they did not fit the wall, stain was wet, cabinet felt grainy, and he did not match our current cabinets. They were the cheapest, unfinished, store bought cabinets. If I knew I was getting that, I would have just done it myself. In addition, at the beginning he told me he would use the doors and drawers we still had from our old cabinet, so they would match the rest of the kitchen. The drawers did not fit his cabinet, so he could not use them. He ended up taking the doors, drawers, and his cabinet, saying he is going to fix them, along with a granite piece we needed matched. Soon after, we decided that we would just go with someone else and asked for him to return our doors, drawers, and a piece of granite he took. He has not returned anything and has stopped communication.

- Amanda M.

We initially had carpet all around the house and we switched it to vinyl flooring. We also had the house painted, the cabinets refaced and got rid of our popcorn ceiling. Our representative was Benjamin and we had an amazing experience with him. He took great care of us and he went the extra mile to make sure that we had everything we needed. He dealt with problems and always responded very quickly. We would definitely recommend working with Smart Homes Inc.

- Jill H.

I fully recommend Fine Builders! Nir and his team completed two remodels for our home in Tehachapi. The first remodel included two custom bathrooms in 2014. The bathrooms were designed by Michelle (The designer in Fine Builders); Michelle works on many projects with Nir. Michelle highly recommended Nir for top-notch quality. We found Nir's team to be extremely knowledgeable, professional, and trust-worthy. Although the project took a bit longer than anticipated, it was well worth the wait, as the results are impeccable! We worked with Michelle and Nir again in for this remodeling on a much larger remodeling which included gutting and totally renovating the kitchen, living room, and dining room, as well as new flooring and interior doors throughout the remainder of the house. Avi, Nir's cabinet maker, custom-designed the quarter-sawn Oak cabinets - amazing attention to detail! Avi, as well as all of Nir's team, are excellent craftsmen. Nir, the supervisor of our remodel, suggested we vault the living room ceilings --this was not in the original plans, however, these ceilings transformed the room without adding square footage. Nir's work is top-notch; you get what you pay for. Do it right the first time. We really love our new home, and we would highly recommend Fine Builders and his team!

- Fiona D.

Fine Builders did an amazing job with our condo renovations. My wife and I worked with a project manager, Nir, who was very useful in coordinating by all aspects of the job, mainly because both my wife and I are working more than 40 minutes away from home 6 days a week. If we gone with individual companies for the paint, wood floors, carpenters, etc., the job would have taken a lot more of our time and probably lasted much longer. The reason why I am giving Fine builders this review is because they put the quality of work first above everything. At a certain point, the workers made a mistake in installing the floors, but rather than try to convince us that it's ok, they immediately told us of the situation and then paid for new supplies themselves. They also went through extra measures to make sure the wood floor in the kitchen was perfect and that we are happy with how they look. There were a few delays during the remodeling, messes left behind during the day and few confusions about general issues, but I think this is normal and part of the remodeling process and seemed to be not bad at all compared to the stories I've heard from friends and relatives. Nir gave us a credit at the end of the remodeling because he wanted us to have the place cleaned up professionally by someone that we wanted (he offered us to bring someone but we wanted to bring them ourselves), so that by itself was a completely great gift that we got from Nir. The fact that the company valued the quality of the work and customer satisfaction so highly counts for a lot. I definitely recommend this company.

- Alejandro J.

Do not, under any circumstance, use this company. They were contracted through Lowe's and showed up the first day and removed all my tile flooring. They then came up with excuse after excuse for why they have not returned to start work. The front desk lady would never refer me to their manager, always saying he was busy. I finally got a hold of him after 5 days of having no work on my house, and he was rude to me. They left my house unworked on for 7 days, and I canceled the Lowe's contract to have someone else install it. This company is the definition of a scam. They'll take your money and run, and have zero customer service skills. They invited me to leave negative reviews rather than addressing any issues.

- Andrew R.

Wonderfull...these guy's are really concerned about the final product and take great pride in their work.  They communicate their concerns well and offer suggestions to improve the outcome even if more labor is involved.  Their estimate was exact and I will definitely be using them again!

- chad m.

I was told I qualified for a loan of $65,000. Instead of asking me and moving forward, they claim the company decided not to cover it, but split it with another company. So, I now have to deal with two loans instead of one. They are harassing me about the payment. They submitted the payment request before EITHER job was even near completion. It states in the certificate of completion "contractors are prohibited by law from requesting or accepting a certificate of completion signed by the owner prior to actual completion of the work to be performed under the home contract." Which they have done both times - meaning both loans. When they came by to review my concern about how poorly and unprofessionally done the top of the patio cover was, I was threatened with lawyers if I did not pay because they were done with the job. I was sent a message, "I just spoke to my manager and I have something that might help you and us to figure this out..." When he came to "discuss this, all that was said is that I did not want management to come, I needed to sign or we would go to court and it would cost me a lot of money. I said I as the customer does not feel the job is done. They still are not. If I had known the top of the patio cover was going to look the way it does, I would have never signed a contract for this project. My neighbors on both sides have asked me when it is going to be completed. When I said they were done they were shocked. I was verbally promised two ceiling fans, but when they came to install, they only installed one ceiling fan. I asked the contractor and he said it is whatever the work order is - can't change that. One of the water drains was not properly installed and it leaks from the top instead of dripping down. They were supposed to come last week to fix the problem, so I left the gate unlocked ALL DAY, and no one showed to fix the drain. Once the school year started, I told them I was not able to answer the door or leave my classroom to let me know the day before or before 8 AM. They called multiple times, rang my doorbell and sent text messages - I did not answer because I was teaching students- and was told that I was being unprofessional and that I was not acting like an adult. When one of the yard laborers made a mistake and 3 of us had a phone call, they allowed one of the yard laborers to yell at me for a mistake he made. They put the wrong rock in and claimed I approved it BEFORE they put it in, which I did not. I did not receive an apology until I sent a message stating it was unprofessional to allow an employee to yell at me and I did not appreciate being spoken to like that. They "refunded" me, however I would like to see the actual amount they claimed the rock would have been-itemized. It was claimed that was how the employee talked to everyone, I did not appreciate the lack of general human courtesy. The next morning, I sent a message and asked for this employee not to return to my property, they had him here about two hours later. This crew of yard laborers were drinking beer on multiple occasions while on the job. They also left cans and bottles all over my back yard. I cleaned this up on more than one occasion. The safety padding around the trampoline is not properly installed. I asked for it to be corrected but the contractor stated that it is good enough, and what were they supposed to do with it. While installing the trampoline, they lost one of the safety pads. Instead of them coming up with a solution, they apologized and said I could figure it out because they did not know what to do. They workers left a cigarette stuck in the brick wall in the backyard, my 8 year old son found it. They also left a razor blade in the backyard, and again, my 8 year old son found that as well - major safety concern! On the side of my house, before the gate, the workers ruined the rock that was there by walking on it. The contractor argued with me that they did not do this. It did not look like it did before they started. Said they would not do anything to fix the problem because it was already like that. Even though the contract said they would clean up after, I had to ask for it to be done - eyes were rolled and said, really, this is why you will not sign? Extremely unprofessional. Update - this company has posted a lien on my house even though the project is not completed!

- Stefani A.
Flooring Contractors in Lewiston
Explore Our Solution Center for Helpful Flooring Contractor Articles
Find Flooring Installation in
Flooring Installation in Lewiston