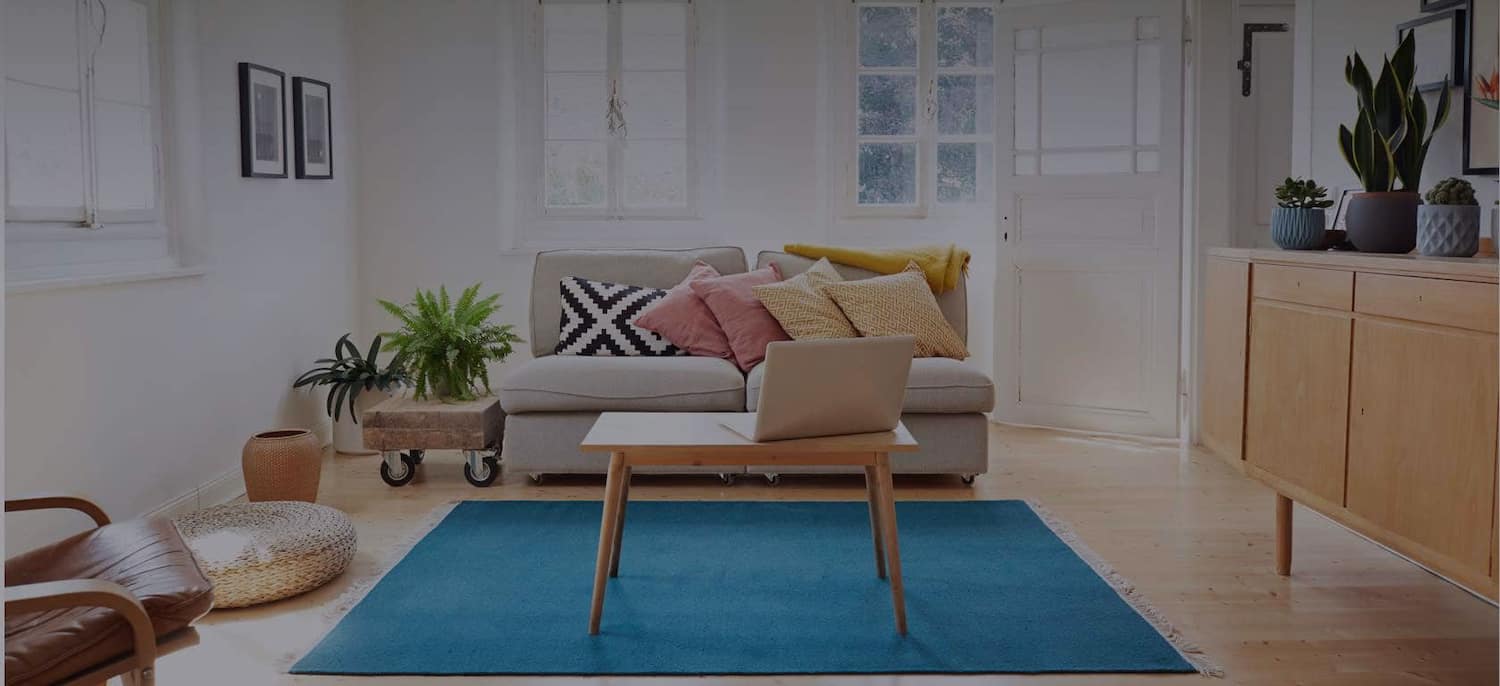 Get matched with top Excavators in Barstow, CA
There are 1 highly-rated local excavator.
Excavators in Barstow
Business Description:

qualified employees in your area. senior discounts , military discounts , referral incentives , free water heater with any whole house water repiping job, we accept credit card payments.

Recent Review:

They were great. They did a great job and I'm very happy with the service. I would recommend to them to anyone.

Reviewed by Dianna B.

Business Description:

Redlands - Henry Bush Plumbing Heating and Air Conditioning has been the area's trusted plumbing, heating and air conditioning professionals since 1898. With more than 120 years of experience, you can trust that the team has seen and done it all. They are available 24 hours a day, 7 days a week to ensure that customers have the help they need, when they need it most. As a family owned and operated company, they threat everyone like relatives, providing customer-centered services dedicated to ...

Recent Review:

THIS COMPANY TAKES ADVANTAGE OF DISABLED VETERANS ON A FIXED INCOME! My parents had a water leak that damaged some of their house. The insurance would cover repairing the damage but not the plumbing repairs and since the pipes were over 60 years old they were going to do a repipe out of pocket. They called multiple plumbers out for quotes which ranged from $10,500 to $15,000. When redlands plumbing came out they were trying to upsell them on everything. They told them their 3 year old water heater needed to be replaced and also moved to the garage and they would build them a closet for it. They also told them their fixtures needed to be replaced since the colors didn't match. They quoted for $28,000 which is $13,000 more than the next highest quote. These scumbags saw an elderly couple and tried taking advantage of them. Then to top it all off they charged them $40 to come give the quote when all the other companies did it for free! AVOID THESE SCUMBAGS AT ALL COSTS!!! FIND AN HONEST COMPANY

Reviewed by Paul B.

Business Description:

All remodels custom homes and much more

Recent Review:

Work that was done has been reinspected and found not in compliance with code.

Reviewed by Stephen H.

Rating Not Available

Pros who have not yet received a review do not have a rating displayed.

Business Description:

We have 2 fulltime employess. We are a family run company.

Rating Not Available

Pros who have not yet received a review do not have a rating displayed.

Business Description:

We are a company that can help with any need that you may have.

Business Description:

Steven Van Note has been a licensed contractor since 1982 and personally oversees every project. He uses only legal workers and other licensed contractors to produce top quality craftmanship and takes pride in maintaining his excellent reputation. Van Note Construction is honest and dependable and will give you what you pay for. Licensed General Contractor, General Engineering Contractor, and Concrete Contractor. We have also recently started "disability remodeling" to help the disabled...

Recent Review:

Steve is very professional and very knowledgeable. He gave a detailed written estimate and performed the job as scheduled. The finished patio was better then we had imagined. But Steve wasn't satisfied. He thought the color was off. So he came back and redid it at no additional cost. The total price was much lower then we had received from other contractors. And the work is absolutely excellent. We give him an unqualified positive referral.

Reviewed by Gary E.

Rating Not Available

Pros who have not yet received a review do not have a rating displayed.

Business Description:

We provide excavating services for the area of Ridgecrest, CA, for over 20 years. We provide also backhoe, concrete trucking,dirt work and trucking, steel building, residential and commercial

Business Description:

Naturescape Pools, Inc. is a family owned business in Riverside County California. We are LICENSED and Insured. We build in-ground swimming pools, spas and re-models. We specialize in turn-key backyards. We offer free estimates, we educate you on the process and offer tours of completed jobs where you can meet satisfied home-owners. Please call us at 951-378-7978 and let us know you found us on Angie's List for a special discount. We look forward to making your vision for your backyard a real...

Recent Review:

   I contracted with Dave Salem  / Naturescape Pools to build my pool and backyard landscaping in 2007.
 Work was completed in 2008, and since that time I've experienced various problems related to the quality of
 their work. My pool autofill piping began to leak in 2012, causing water to puddle on our patio.
 The natural gas fire pit that Naturescape built has cracked as in no longer operable as it leaks gas and
 thus burns on the outside of the enclosure. Recently I noticed that my pool water level is dropping about
 1" per day, and I discovered that the tile around the skimmer inlet is pulling away from the concrete.
 This, along with the mortar cracking, is allowing the pool water to leak into the ground around the pool
 and under the  foundation of our home.
    David Salem has been made aware of all of these issues on several occasions and has yet
 to respond with any actual repairs. His lifetime pool warranty is non existent and I would recommend that anyone
 wanting a quality pool with an actual warranty hire someone else.




Reviewed by PHILIP T.

Rating Not Available

Pros who have not yet received a review do not have a rating displayed.

Business Description:

GROUND PENETRATING RADAR SYSTEMS, LLC. WHEN YOU NEED TO KNOW WHAT'S BELOW Ground Penetrating Radar Systems, LLC. is the nation's largest company specializing in the detection of underground utilities and the scanning of concrete structures. GPRS has an extensive nationwide network of highly trained and experienced technicians in every major U.S. market. When clients hire GPRS, they have the peace of mind of knowing that they have the most reliable scanning technology on their job site and the...

Business Description:

With years of experience Absolute Outdoor Inc., is here to make sure your project is completed correctly the first time! Focusing on all aspects of landscaping. Working together we can create a design for the best outdoor living experience as possible. We now offer residential Demo, Storm Water Prevention, Disposal, grading, trenching, excavating, and Heavy to Light Equipment services. Emergency Services are provided * No project to big or to small!!

Recent Review:

Extremely unprofessional! Called to get a quote, and the surly gentleman who answered immediately said "bye" and hung up before I could say what I was calling about. I tried calling a couple more times but never got through. Please save your time and go with someone else.

Reviewed by Marlo M.
Recent Excavating Reviews in Barstow
The work was completed timely. Mike followed his estimate to the letter. The mfg home company asked me for his name and they hired him also. We were very happy with completed work and no issues with any of his work or workers. Now a year later every thing is still perfect.

- Norma T.

I cannot say enough about this company and its principal, Steve Beaver, Intelligent, high quality work, and exceptional service. I am delighted to be able to give them my wholehearted recommendation.

- Stephen C.

Best bid and helped form best ideas for project. Start to finish in 1 week. Was flexible with homeowner changes mid project. I felt honord to have so much experience on site on the day of the pour.

- Steve P.

Wickware Truck & Tractor Service

It was a great service. I told them that if I have more work, I will definitely be calling them. It was inexpensive and they had it done in just a couple of days, which was a big relief.

- Drena A.

iWe have called Albert for many years now.. He responds quickly, which is great in an emergency, and when your plumbing is backing up (or is about to) it is an emergency.. He arrives when he says he will.. is cheerful, a very nice person, and does the job professionally and well.. The first time we called him another plumber was busy, and recommended him.. he fixed a problem on a holiday, had to go under the house, and didn't charge a lot.. We've been calling him ever since. think it was much more than 10 years ago... Can't say enough good things about him.. he's the best....

- MARY C.

Accurate Excavating & Stump Grinding

This job went well. Bryan was very professional and knowledgeable in his area of expertise. The job was completed on time and the cost was as promised. The area where Brian worked [Opened field] was left in very good condition and he leveled the ground out very well. The work had to be completed on a slope and there was a tree near the path which had to be factored into access for the equipment. Bryan was able to get his equipment into this area which other vendors may have been reluctant to do. There was a spot in the path where Bryan hit solid rock. It was not possible to dig as planned in this area. Bryan called me right away and offered an alternate plan [dig as deep as possible and then mound up some dirt over the top on the refill in order to maximize coverage and depth of the burial]. This was a bit of extra work but there was no additional cost. The only other solution was to chip out the rock which would have changed the whole scope of work. I felt Bryan came up with a good workaround and did not try to get more money on the job or take the easy way out via a very shallow trench in the rock area. I would not hesitate to use Accurate Excavating again. Very professional and did a great job on time and on price.

- Mark H.

We were so impressed with Dave Graham and his crew! They performed as promised, and did excellent work in a timely manner. Dave kept in good communication with us and with the general contractor. We really can't say enough good things about them, we were so happy with their work. Our existing structure had been damaged (totalled, really) in a storm, and in order to repair/rebuild under county guidelines, we needed to leave three existing walls from the original building. That was no small task considering the fragile state of the remaining structure. Dave and his crew worked with the contractor to make sure we could keep what we needed, but they were able to dispose of the rest. They then came back for to remove the tree stumps after we had some trees removed. Once the stumps were out, they then prepared the site for installing the foundation. Finally they returned a third time to install a new septic system. In all cases, the work was performed as requested, and on budget. We have no complaints, only praise for the work they did.

- Marianne G.

OLSEN EXCAVATION & GRADING

It went very well. We had obtained 5 bids for the job. His price was a bit higher that 2 bids and in line with the others. He told us what to expect and he preformed accordingly. I have referred him to friends who are also pleased with his work.

- Kate E.

I hired Gerry Avery of Avery and Avery Excavating at the recommendation of two different concrete contractors for a $200K+ landscaping project at my home that I decided to manage myself. Gerry's scope was to perform the excavation work for extensive new concrete retaining walls, install all of the drainage systems and grade the site in preparation for the landscape contractor's scope. Gerry's scope represented about 10% of the project. Gerry provided a competitive fixed bid. Gerry's team included Luis and Felix. They all performed very well. Luis did an excellent job on the drainage system, whichi included MiraDrain, Xypex, perforated drain pipe and geotextiles. Luis implemented a number of detailed installation improvements that were not on the drawings. Felix operated the track-hoe successfully within inches of the house. Gerry performed some of the excavation and grading work himself. He placed several large boulders in the landscaping with expert touch. Our landscape architect was impressed with his skill. Gerry and his team were very pleasant to work with. There was some extra work, and agreeing on the scope and cost of the change orders with Gerry was very easy and fair. Gerry cooperated very well with the other 4 contractors that I had performing other scopes at the site. I was very satisfied with the price, quality and timeliness of Gerry's work, and he was a real pleasure to work with. I have been recommending Gerry to others.

- Gary K.

Bryan Case did a great job, from clear communication to working with the DEH, to dealing with my elderly in-laws in a respectful manner. He quoted me a price, and billed my the same. Great outfit to work with.

- Matt W.