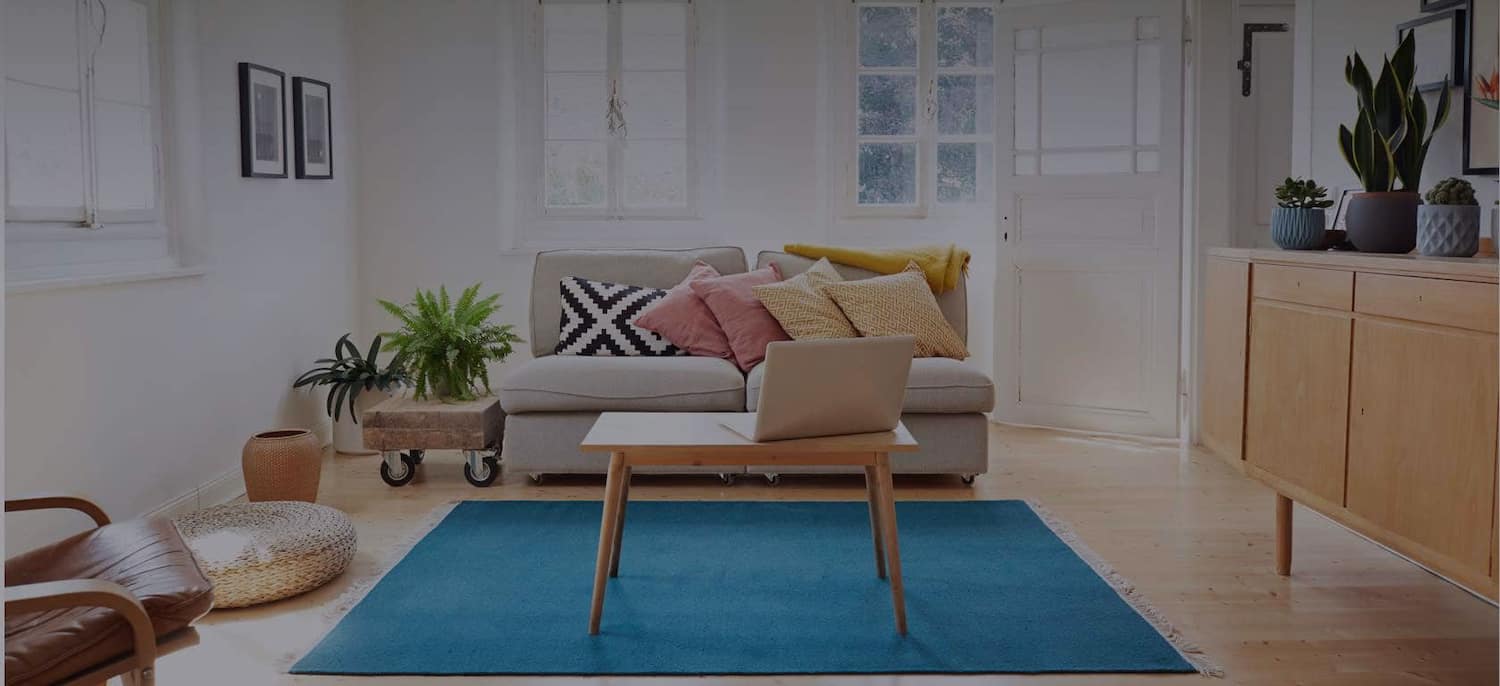 Get matched with top Skylight Installers in Tombstone, AZ
There are 0 highly-rated local skylight installers.
Skylight Installers in Tombstone
Business Description:

Woman owned business. Additional phone - (877) 264-6374. Additional contact name - Krista Miller. Additional email - sales@solarstore.com or dara@solarstore.com

Recent Review:

Troy came out on the scheduled day at the appointed time. He was able to assess the problem and readily fixed it. He felt that it was unfair that I was being charged for that first visit, especially since the problem had been mis-diagnosed on that first day, and after discussing it with someone at the office got the charge down to a more reasonable $248. I was satisfied with this and paid that amount. Troy did an excellent job and I have no issue with him. I have never heard from anyone in management or the owner offering an apology for what happened on the first day, and I think it was pretty ridiculous that they wanted their check back for that day. That should never have even come up. It was Troy who went to bat for me and got the charges down and the company should take a page from his book on how to treat customers. They need to improve their customer service and communication with clients. It was Troy, not the company, who pushed to do the right thing.

Reviewed by Beverly P.

Business Description:

Arizona Solar Solutions has been financing, installing and maintaining Solar Energy Systems and Technologies, for both commercial and residential customers with amazing results !" Complete solar systems, air conditioning and lighting to energy reduction packages, our experienced and skilled team is here to provide you with the best service and cost effective ways to save money on your utility bills. As your local and state wide electrical contractor you may recognize some of the com...

Recent Review:

One of the worst experiences with a company I have ever had. While installing my solar panels the workers spilled bright green paint on my Trex deck, I don't know why they were painting the pipes on the roof with bright green paint in the first place, my roof is a dark green and gray. They did try to wipe it up but of course that didn't work, it only smeared it more. The first solution was to just turn the boards over and hide it, the second solution was to send someone up to acid wash it, the third solution was to treat and paint it with 'Deck Over' from home depot. Even after I talked to the Trex manufacturer who said DO NOT PAINT it. I asked repeatedly for it to be replaced as it was ruined, but was assured this was the right thing to do. I live alone and have three dogs, the reason I got the Trex in the first place was to add value to my home, allow my dogs to be on the deck and not be worried about them harming it and to have no follow up maintenance for a long time. Needless to say, after one winter in Flagstaff and three dogs, the deck is ruined, totally ruined. It has not added value to my home, but has become a liability and will have to be replaced before it can be sold. The paint is peeling and is scratched every where, I don't even want to think about what I would have to do to fix it, including not allowing my dogs to be outside for a period of 8-10 hours. I asked repeatedly for the right thing to be done and was assured this was the fix I needed. Besides that, the savings they promised me has not materialized and will not materialize in my lease time. They did offer me a 12 month discount on my lease, saving me about $30 a month, but $360 over a 20 year period is not going to really matter and will not pay for the deck they ruined. I would not recommend this company to anyone, be careful about their quality of work, and their willingness to fix things they mess up.

Reviewed by Keele S.

Business Description:

Butler Developments, LLC - LEADING THE WAY IN QUALITY CONSTRUCTION. Specializing in Custom Home Building and Commercial Services; new builds, renovations to existing buildings, remodeling all aspects of buildings, painting, roofing, concrete, etc... No job is too small or too big for Team Butler! We are a locally owned and operated company with highly trained professionals.

Recent Review:

Business Description:

Over 20 years in business

Recent Review:

Someone was supposed to show up between 0900 and 1000 today.  No show, no calls, nothing.  Won't use them.


Reviewed by Sondra M.

Business Description:

Since 2001 INTEGRITY is the cornerstone of Levelup Enterprises. With literally 100's of satisfied customers, our team of professionals takes care of our friends / clients.

Recent Review:

Business Description:

Additional contact name - Carol M. Rocco. Family-owned & operated. Award winning.

Recent Review:

We always use Canyon Meadows for home maintenance and have for many years. Roof repair, floor repair, deck repair, front step build, block wall repair, patio cover, painting, tiling and a lot more. We always call them first and they always fit us in. Thanks, Mike!

Reviewed by Carol G.

Business Description:

Recent Review:

Scheduled a time for an estimate, roofer never called and never showed up. Took work off early to meet with him, whst a waste of my time.


Reviewed by Janeth E.

Rating Not Available

Pros who have not yet received a review do not have a rating displayed.

Business Description:

The end product will be your Blue Prints, Floor Plans, Notes or drawings (non-technical nor artistic required) designed and converted digitally into 3D (Isometric) full color digital images. (animation available). The purpose and value of my service is convey ideas and purpose of my Clients (Architects, Designers, Artists, Contractors, Home Owners etc.) into images from 8.5 to 11" to Large format such as Poster Board or Bill Board size for advertisement or demonstration, Video 3D animation al...

Business Description:

Its Another Day in Paradise for us here at Patriots Remodeling, LLC. We are YOUR SUPERIOR remodeling contractor in Sierra Vista area, we are locally owned and operated for over 5 years. From your floor to your roof and everything in between we can take care of it for you. Need those repairs done, house need painted, what to replace those kitchen cabinets and countertop, new bathroom, patio, deck, windows, doors, more kids coming or mother-in-law moving in and need more room, we can do that ad...

Recent Review:

Although everything started well, things fell apart quickly. The owner was not paying his crew, and the work he was doing was superficial, at best. Supplies weren't paid for, and he kept coming up with new cost overruns. What was supposed to cost $17,000 ending up close to triple that. Suing him was pointless because he declared bankruptcy as soon as he could.

On the positive side, the men working for him were great, and after he left, they worked for a very long time to fix the mess and gets a well-done home. I am very grateful to them.

Reviewed by Donna H.

Business Description:

Blue man Fix It is your solutions company. Our services range from small handyman service, to large commercial ground up construction projects. Everything in between, is something that we can help you with today. Be it through our expertise, experience, or education, we will find the right solution for you!

Recent Review:

They were the worst. When I called and spoke to them, I explained what I wanted done. They sent out two young guys to wash the windows and power wash the house. The job was done poorly and the crew they sent did not know what they were doing. I have no problem with the kids, but they had no idea what they were doing. I called the manager and complained. They sent them back, and they still did a poor job. I paid them because I felt bad for the kids they sent out. The manager never came out and checked out the work. I would never use them again.

Reviewed by Joanne L.
Recent Skylight Installation Reviews in Tombstone
Install went well, they were great and did a super job. There were just a couple of nice guys

- Thomas F.

Canyon Meadows Remodel And Repair

Michael was timely in responding to request for estimate, provided the estimate the next day. Other contractors promised to provide quick estimates but took too long to submit their estimates - some as long as two weeks. Michael and his sons began work soon at a time agreeable to me. The work was professional and completed as quickly as conditions would allow.

- Tom F.

Mr. Fix It of Sierra Vista, LLC

They resealed the 3 skylights, vents and redid the wall in the bathroom. When they were done you couldn't even tell that there was damage.

- Glenda D.

What can I say, other than of all the supposed "roofing companies" here in Sierra Vista, Ameritop Inc. is by far, hands down, the BEST roofer in this area. If you are looking for an honest, hardworking, sticks to his word company to do any kind of roof repair, Andre is the person to call. As his slogan states: "We Do It Right, Or Not At All"

- Paul K.

Old Bisbee Enterprises General Contractors

We talked with Allen, drew up plans with an architect or Allen, then sat back and watched. The crew was polite to us and our children and met suggestions with ease. We were very pleased with the finished products.

- Kay Lynn C.

Canyon Meadows Remodel And Repair

Mike and Michelle Rocco were very responsive - agreeing to meet us on a Saturday even though they didn't normally work on the weekends. They were a couple minutes late, but called to tell us they were on the way. They looked at everything we had concerns about and explained in detail what they would do. They made arrangements to come only 2 days later, did the work promptly and reported back to us when they were done. Their work was very reasonable. A super nice couple.

- LEANNE B.

i called 5 roofers, the first one was too busy to return my calls, the second one just wanted to talk to my husband (since he is in AFG the guy didnt really feel comfortable talking to me) i told him to take a hike if he didnt want to talk to me about it, because i was after all the one who called him out here. the two following him were contractors not just roofers and they seemed pretty busy too. Chris with Brenners came over the day i called, and was able to accept payments, talked to me for over an hour and a half, and like i said took the time to explain in detail, what i had, and how it needed to be fixed and actually took me on the roof to show me what was wrong and how we needed to proceed. i had to go on vacation and wanted to get it done as soon as i got back, and it was, the process took only a couple days and the workers were polite and like i said i am totally satisfied with the work completed.

- Emily M.
Skylight Installers in Tombstone