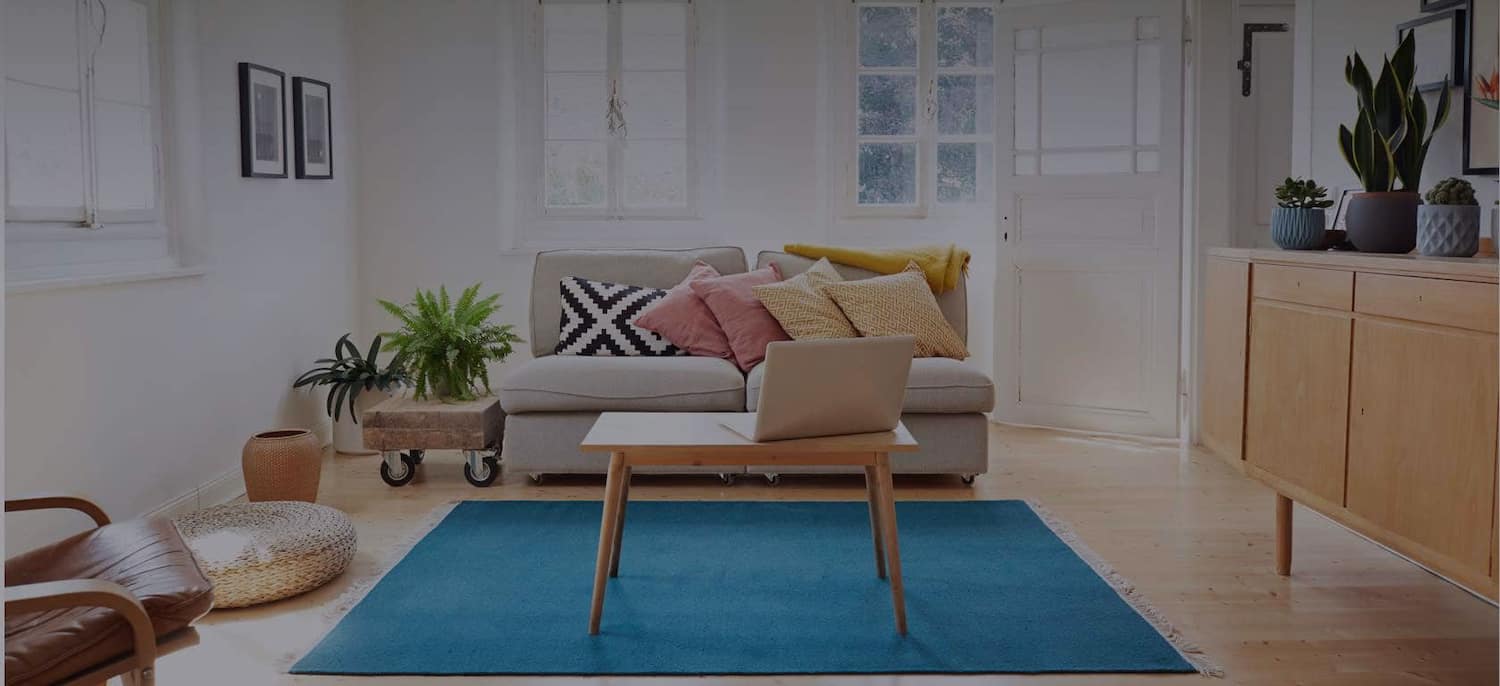 Get matched with top Skylight Installers in Elfrida, AZ
There are 3 highly-rated local skylight installers.
Recent Skylight Installation Reviews in Elfrida
I highly recommend JDS Improvements - for roofing or any other work. (I will be hiring him to do other work around my house later this year.) He removed the old roof and two skylights and replaced them. He coordinated with the HVAC company to remove and replace the roof air conditioner so I was without air conditioning for only a few hours, which, in Arizona is so needed in July! He repaired the inside walls/ceiling that had to be trimmed to accommodate the new skylights. Extremely professional, IMPECCABLE INTEGRITY, responsive, listened and answered all of my many many questions, and accommodated my special needs. His crews are very respectful and after the work was done they cleaned up all areas - inside and outside. When they had to work inside, they put paper on the floors to walk on, paper on the counters, and then put plastic around the skylight opening when they repaired that area. They cared for and respected my house as if it was theirs and left it clean with no trace they were even there. Nothing was too small - the attention to the details was welcoming. Having lived in Sedona for 10 years I have finally found a contractor who does what he says he is going to do, shows up when he says he is going to show up, and not only walks you through the process but also talks to you about possible complications/issues and offers multiple solutions. QUALITY WORK AT GOOD RATES. I know I will never hire any other contractor for any home project I have in the future!! I know that I will never have to worry that the job was done right - the first time!!!

- Roberta A.

Weatherline Reroofing & Repairs Inc

the supervisor came out to see what the problem was. He looked at the leaking skylight along with another one. Told me only the leaking skylight needed to be replaced and I found his honesty refreshing. Ordered the skylight and it was installed as soon as it came in. Showed up on time and was very efficient and professional.

- Sandra S.

JKC, INC General Contractor

We had two skylights installed in June 2017 by Randy from Flagstaff Skylights. First came out for a home inspection, then was on time for the install of two SolaTube skylights. They are a dramatic improvement over our previous dark kitchen. The night solar LED lights up in the tubes, has a nice glow, just enough to see and walk around in the dark. We give Randy and the Flagstaff Skylights team a 5 star review, would recommend, and use them again if we had another need.

- richard b.

Canyon Meadows Remodel And Repair

I emailed the business owner and he responded by a phone call. We agreed on a time to meet at the house and Mike arrived right on time. Mike determined the drywall damage was caused by a leak at the edge of the window flashing outside on the roof. We agreed on a price and he scheduled the work later that week. He fixed the leak and tested it over a period of a couple of days. After he was satisfied the window would not leak, he replaced the drywall, textured and painted. He ordered the paint to match the existing paint and took care of picking it up, too. The job is perfect--you cannot tell where the repair was. I was pleased to discover every bit of debris had been cleaned up and there was not anything to indicate any repair work had been done. I am very happy with Canyon Meadows Remodeling and Repair and will definitely call them for any future work.

- Jan C.

Todd was referred to us by the Realtor who sold the house to us. Todd is a find. Very through and yet super pleasant to work with.

- Dorothy C.

When they initially inspected our roof, they found weather damage and said that we should contact our insurance company. The insurance did, in fact, cover the replacement, so we really appreciated that. Even though we had two unexpected days of rain, they were able to complete the project on schedule. Great job!

- Lucia W.
Skylight Installers in Elfrida
Business Description:

Friendly service, attention to detail by veteran owned small business. Free estimates, first time customers receive 5% discount.

Recent Review:

The work was done on time, His attention to detail was outstanding. Mike solved several problems with the existing patio such as an uneven roof and pad . The final product exceeded my expectations.$

Reviewed by David P.

Business Description:

Interior Trends Remodel & Design provides customers with the highest quality full-service design and remodel of kitchens, bathrooms, home offices, additions and other residential building needs. In providing these turnkey services, Interior Trends combines the talents of a licensed general contractor and a professional interior designer on projects both large and small.

Recent Review:

After meeting with Kathy Nieto, we really hit it off. She offered ideas, adopted our ideas, and is great to work with. It was a real collaborative effort. When minor issues came up during the project, they were listened to and corrected. The team is incredibly responsive. In terms of budget, we did not want contractor grade, we wanted solid high/mid-range specifications. We made significant changes to our budget, primarily due to changes that we requested as we went, but even with adjustments along the way, we felt it was worth it. You get what you pay for! Nick and the field staff were fabulous. Their craftsmanship shows, they really pay attention to detail and have a great deal of pride in their work. The results exceeded our expectations! They listened extremely well and couldn't be more helpful and so easy to work with. We highly recommend Interior Trends Remodel & Design and will certainly go back to them for future projects.

Reviewed by Art P.

Business Description:

•••••Call us for a free estimate••••We have a professional crew, have 29 years of experience, we are also licensed, bonded, insured.

Recent Review:

I got one of those deals on Angie's List for roof maintenance. I got a response in less than 24 hrs. Jesus showed up on time. He assessed the problem and showed me pictures. It was pretty much what I expected: a leak around the solar panels. He checked the rest of the roof as well. Jesus fixed the problem area without any additional charges. He was very thorough and professional. I'd recommend him to any of my friends.

Reviewed by Suzette B.

Business Description:

Additional contact name - Carol M. Rocco. Family-owned & operated. Award winning.

Recent Review:

We always use Canyon Meadows for home maintenance and have for many years. Roof repair, floor repair, deck repair, front step build, block wall repair, patio cover, painting, tiling and a lot more. We always call them first and they always fit us in. Thanks, Mike!

Reviewed by Carol G.

Business Description:

Over 20 years in business

Recent Review:

Someone was supposed to show up between 0900 and 1000 today.  No show, no calls, nothing.  Won't use them.


Reviewed by Sondra M.

Business Description:

3 employees. Uses subs for HVAC, electrical and plumbing. Cost is determined by the job or by the bid. Extra charge for after hours service. Travel charges may apply.

Recent Review:

We discovered our back door had been installed wrong by a previous person and hired Old Bisbee Enterprises to fix it. They removed the doors, parts of the floor which had been damaged by the water leakage due to the poor previous installation and some of the sheetrock around the door. They then re-built the door, floor and parts of a wall. They re-installed the inside door and the security door. They did an amazing job and it looks beautiful! In the process we also discovered we had to have a gutter over this door and they took care of that as well. They were on time every day, worked very hard and did the work for what the estimate said it would cost. These guys are very professional and do amazing work. This is the second job they have done for us. We will hire them again if needed!

Reviewed by Peggy S.

Business Description:

Family owned & operated. Additional contact name - Steven Lara.

Recent Review:

He's substantially a contractor with a crew, but some of it was subbed out.  There were various things, the grading and the electrical and plumbing.   The plumber was good, I wouldn't say anything negative about the plumber, but when I needed another plumber to do something else quickly, I found the other guy.  He got good people that did good work.  I felt very good about the whole experience.  He's excellent.  We actually started with one contractor and ended up with another one.  They were both about the same and not enough to know that they were both licensed and bonded because it was licensed people who worked for him.  He's not the cheapest and not the most expensive, but comparable.  He's well priced for the quality of work.  He was the best of the estimates that we got.  We didn't do a lot, but he worked really hard.  He spent a lot of time when he was putting the bid together to give the best prices that he could.  I would use him again in the future if need be.  He's not going to do something that's real tiny.  I can't have a little tiny garage.  My studio was a very project with him, but he did it because he does that in between his bigger jobs.  One would never know that it was a small project from the way he treated us.               

Reviewed by Terry P.

Business Description:

Its Another Day in Paradise for us here at Patriots Remodeling, LLC. We are YOUR SUPERIOR remodeling contractor in Sierra Vista area, we are locally owned and operated for over 5 years. From your floor to your roof and everything in between we can take care of it for you. Need those repairs done, house need painted, what to replace those kitchen cabinets and countertop, new bathroom, patio, deck, windows, doors, more kids coming or mother-in-law moving in and need more room, we can do that ad...

Recent Review:

Although everything started well, things fell apart quickly. The owner was not paying his crew, and the work he was doing was superficial, at best. Supplies weren't paid for, and he kept coming up with new cost overruns. What was supposed to cost $17,000 ending up close to triple that. Suing him was pointless because he declared bankruptcy as soon as he could.

On the positive side, the men working for him were great, and after he left, they worked for a very long time to fix the mess and gets a well-done home. I am very grateful to them.

Reviewed by Donna H.

Business Description:

Residential and comercial costruction, new, remodel, repairs, and consulting. Customer satifaction is a must! ROC232816

Recent Review:

We will never use this contractor again. He farms work off to sub par subcontractors, never follows up and leaves the client screwed. We did not get all the work done we paid for because of all the mistakes the workers made. Posts were put in front of existing windows so the window had to be moved, the roof of the add-on still leaks when it rains, the air-heat unit put in is way too expensive to run. I could go on but you get the gist. The original review was done before the work was. I jumped the gun in recommending this company. Run fast and don't look back.

Reviewed by Stacey B.

Rating Not Available

Pros who have not yet received a review do not have a rating displayed.

Business Description:

General contractor in Tucson and surrounding areas, including Phoenix.
Find Skylight Installers in
Skylight Installers in Elfrida