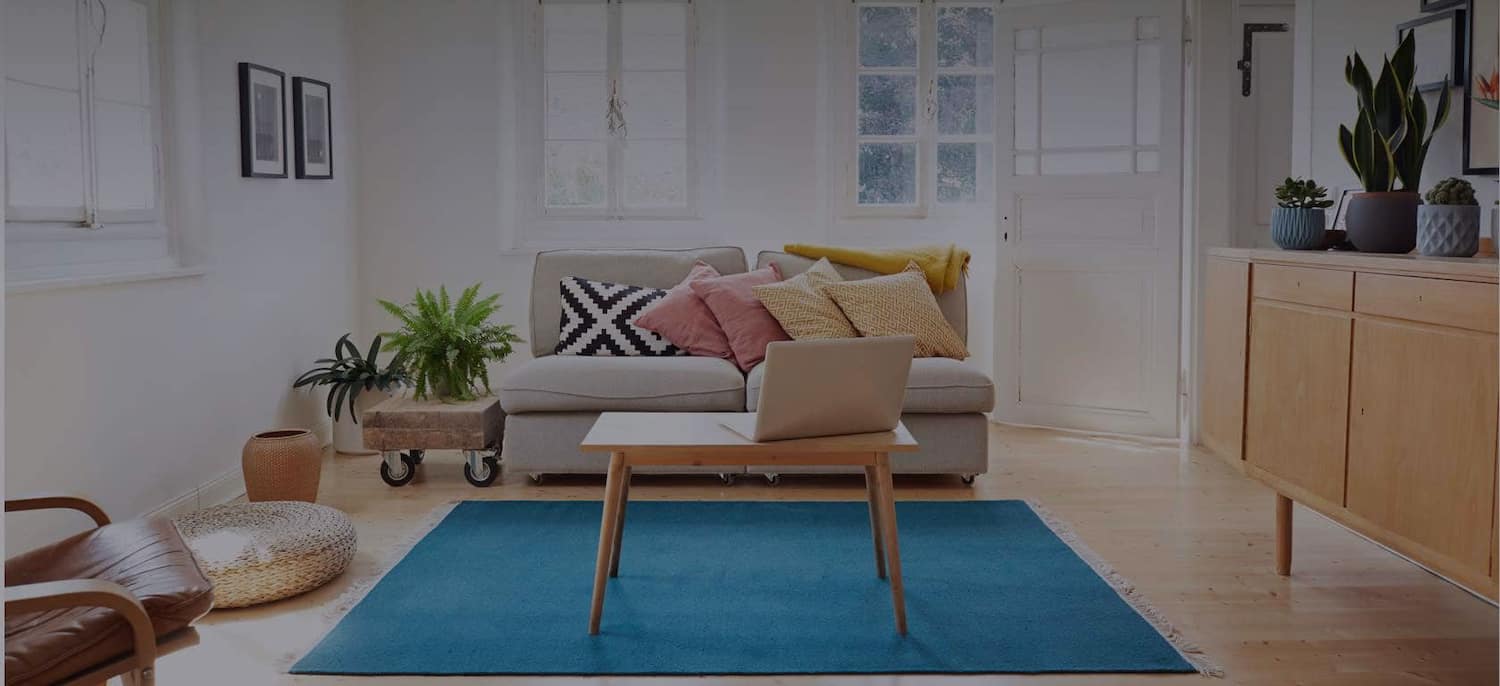 Get matched with top Phone Repair Shops in Paradise Valley, AZ
There are 3 highly-rated local phone repair shops.
Phone Repair Services in Paradise Valley
Sharon,MA

A Super Service Award goes to providers who have achieved and maintained a superior service rating on Angi.

Business Description:

707-267-7778 remote computer training and troubleshooting over Zoom. I specialize in Apple devices, drawing on my 12+ years working for Apple. I can help with tips and tricks, and buying recommendations and solutions that are out of the box. Clients often come to me after they have exhausted other options. They are surprised that I am able to solve most of their problems rather quickly. If I don't know the answer off the top of my head I am not afraid to do the research necessary to find the ...

Recent Review:

Techie to the rescue was a lifesaver! I had a time sensitive project for a major company that needed last minute editing. He was professional , efficient, knowledgeable, and the turnaround time was fast. I would recommend for any type of project personal or business.

Reviewed by Loralee H.

Frisco,TX

A Super Service Award goes to providers who have achieved and maintained a superior service rating on Angi.

Business Description:

SlayIT Services provides high quality and professional work. Fixing computers is my passion. I've been doing it for 6 years and have just recently started my business to do it on my own. The services I provide range from a broken laptop screen, virus removal, to a whole office set up.

Recent Review:

Jackson was able to get the PC up and running in two days, getting it back to me on a Sunday.

Reviewed by John A.

Business Description:

Special introductory rate of $99 (per hour). We accept all major credit cards, checks, cash, and used boats. ;-)

Recent Review:

Richmond Hill,GA

A Super Service Award goes to providers who have achieved and maintained a superior service rating on Angi.

Business Description:

We are a Retired Military Veteran of 25 years, We are proud to offer you Exclusive pricing that is unmatched to our Competitors. We offer 1 Free 2 Line Phone with the Purchase of Residential Service, Try before you buy, We are proud and confident in our Service and Products that we Ship your Phone ( S ) out Priority mail and you can try them for 30 days before your first payment is due! Our Goal is Complete Customer Service! Thank you for Supporting your Military!

Recent Review:

He setup the phone in advance to speed the process and did little things that shows his dedication and commitment to taking care of the customer. He made up a cat 5 cable for us to hook the internet to the phone and he explained all the features. He also called back to make sure we didn't run into any problems. I advise anyone who has poor cell phone service and your missing your customers calls get you a landline for pennies a day and no more customers lost. Thanks Tony Aldrich Aldrich Appliance

Reviewed by Aldrich A.

Business Description:

We get it. Life gets busy. At It Starts Here, our priority is making YOUR life easier. We are all about doing what you need to get done, the right way and at reasonable prices. Reliable. Affordable. Honest. High Quality.

Recent Review:

Amazing! These girls put my lights just how I wanted. I will definitely hire again. I recommend them for any projects you may have, aside from great pricing.

Reviewed by Alexis A.

Business Description:

The Apple Xchange has been Arizona's premiere reseller and repair center of Apple products for over 6 years. Our business continues to grow because we know our products! We only sell and support Apple products.

Recent Review:

I bought a used 2018 Mac Mini from The Apple Xchange in Tempe. August 2020. In full disclosure, I am a Master Electronics Technician with 20 years of experience, I can repair a PC along with many other more complex electronics, so upgraded the RAM in it myself, with 64GB of Crucial RAM. The Mac Mini has been running powered on as a headless unit and running fine until the last week of February 2021. I went to remotely access it and could not. Went to the server rack in my home to check, no light in the front, mini was off. Turned it back on got the boot chime. Tried to get in again, no luck. Pulled the mini from the rack where it sits next to my other Mac mini and hooked it up to a monitor, Gives me the boot chime and the Prohibitory symbol. No go, I try and get it in to recovery that doesn't work either. Now I just get the file folder with a question mark. Finally, I decide to bring it back to where I bought it since it has a 1 year warranty. After initially trying to charge me the diagnostics fee for the warranty repair and the kid at the counter acting like a snotty Genus Bar employee, I started to get a bad feeling about this shop. A couple days later Alan calls me to to tell me they are still trying to diagnose the issue. Four days pass, I get another call from Alan, he starts questioning me about the RAM upgrade and then starts to try to tell me the logic board is damaged from it. Lies... Then Alan tells me they are not going to repair it under warranty and that they have to send it to the real Apple anyway because they are incapable of doing so. All this to try and get out of their own one year warranty. If they don't want to honor what they say they shouldn't offer a warranty. I still have yet to see proof of this damage even offered to me. This place is starting to sound more like a car dealership warranty to me. So, I picked it up from the shop, said some very unkind words since now have a $1000 paperweight. Got the Mini back home and trying to figure out how to get it repaired, I repeat my tests, Trying to run Apple diagnostics, or boot into internet recovery, I can't get the mini to join WiFi, well that was for sure working before Alan opened the chassis. So I went in for surgery, low and behold the connector for the WiFi antenna is not properly seated on the logic board... I don't know if this was intentional sabotage or an honest mistake. Called the shop back and spoke to Alan and told him they failed to connect the antenna properly. He starts going into a tyrant about how the connector was damaged when I brought it in. More lies... (notice how I never said anything about damage and he starts throwing the "d" word around anyway) The TL;DR of all this is go to buy a Mac or have it serviced somewhere else, Alan is a man of no integrity and neither is The Apple Xchange.

Reviewed by Brandon P.

Business Description:

Full Service Repair Shop. Free Pickup/Delivery. $10 senior discount for in-shop repairs. $50 flat rate for remote repairs and tuneups (See our Storefront). $85 flat rate for in-shop PC/Laptop repairs. On-site services available. Free tuneup with every repair. Honest and speedy service!! Serving Huntsville/Madison and all surrounding areas.

Recent Review:

We own a home-based business and rely heavily on our computers operating appropriately. We initially hired Eric a couple of years ago to service our computers when he was offering a Big Deal on Angie's List. He did not show up for our initial meeting. After trying to contact him several times, he finally responded and said that he had been on vacation and his schedule got messed up. We gave him the benefit of the doubt and agreed to have him look at our computers that needed serviced. He fixed the problems we were having. We thought at the time that he did a good job, so we agreed to retain him on a service contract and pay his monthly fee of $20. The fee was automatically charged to our credit card each month, and whenever we had issues with our computers, we would contact Eric to service them. Eric did fix the problems, HOWEVER, NEVER DID ERIC RESPOND WITHOUT US HAVING TO CONTACT HIM REPEATEDLY. His lack of response became quite frustrating over the years, and we would discuss our frustrations with him. Eric always told us that he would try to work harder to respond in a more timely manner, but never really improved much. A few weeks ago we were having issues with our computers, and we tried repeatedly contacting Eric via text messages, phone calls and voice mails. HE NEVER RESPONDED. HE APPARENTLY HAS LEFT US HIGH AND DRY WITHOUT ANY KIND OF NOTIFICATION. Eric had the skills to service our computers, but he lacked consideration and respect for us as his customers. We found him to be unreliable and unprofessional due to his lack of response. We would never recommend Eric or his company to anyone.

Reviewed by Doris R.

Rating Not Available

Pros who have not yet received a review do not have a rating displayed.

Business Description:

Established in 2016, CPR Cell Phone Repair Tolleson is a local electronics repair shop specializing in the repair of iPhone, Mac, Samsung, iPad, and computers. Whether you are in need of a screen replacement, water damage repair, or data recovery, you can depend on the expert technicians of CPR Cell Phone Repair Tolleson. From the iPhone XR and Samsung Galaxy S10 to the iPad Pro and Microsoft Surface, CPR Cell Phone Repair Tolleson is your one-stop repair shop for all things electronic! We sp...

Rating Not Available

Pros who have not yet received a review do not have a rating displayed.

Business Description:

Gadgetsma have a small but dedicated team of IT Techs and Gurus...... we accept all major credit cards.

Rating Not Available

Pros who have not yet received a review do not have a rating displayed.

Business Description:

The expert technicians at Shux specialize in the repair of iPhones, iPads, iPods, Macs, and Samsung Galaxies. Cracked or shattered your cell phone screen? We can quickly replace your mobile phone screen while you wait! Dropped your smartphone or tablet in water? With our ultrasonic cleaning technology, we can fully restore your phone or tablet to its previous condition! If you need your iPhone screen repaired or iPad screen repaired, we can help! Our certified technicians also specialize in b...
Explore Our Solution Center for Helpful Phone Repair Service Articles
Phone Repair Shops in Paradise Valley