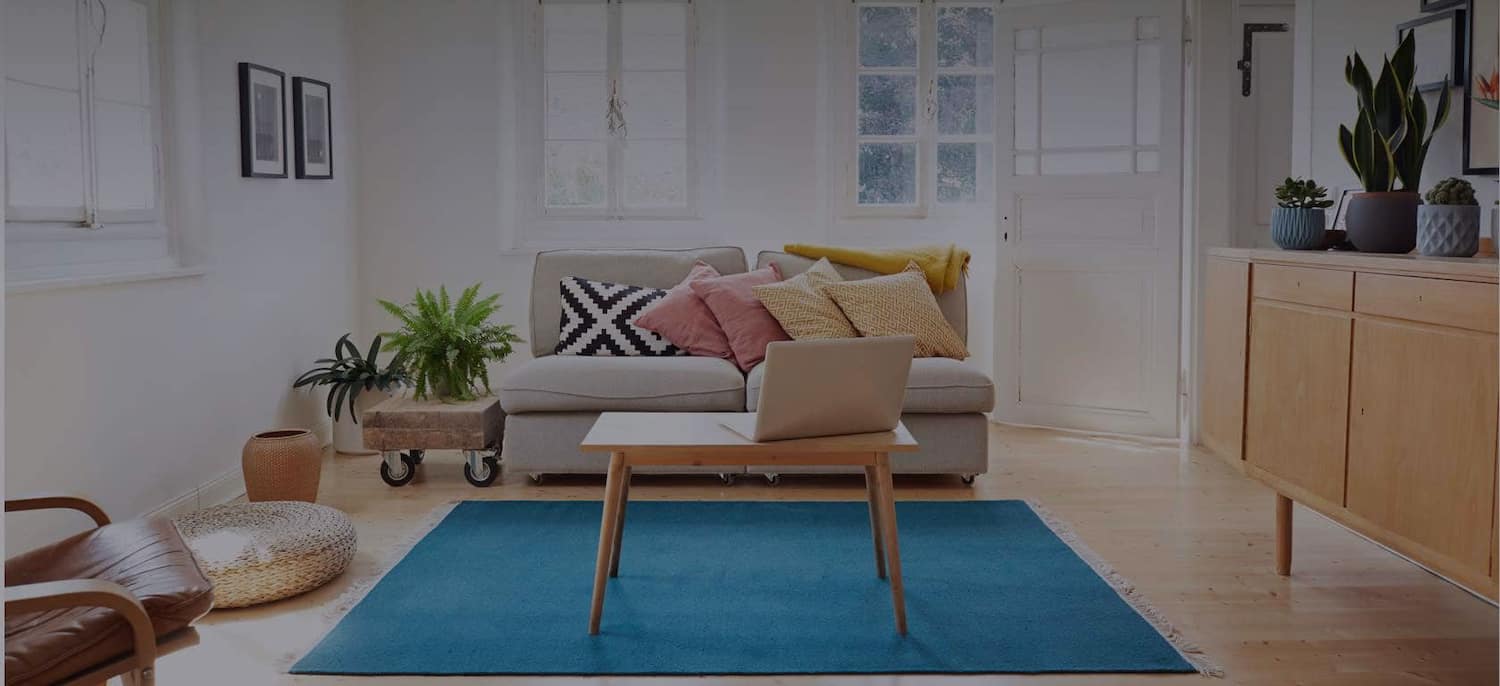 Get matched with top General Contractors in Greensboro, AL
There are 4 highly-rated local general contractors.
Recent General Contractors Reviews in Greensboro
Champion Windows and Home Exteriors of Birmingham

The project went well. The carpenters were very skilled . The brick had to be removed by hand instead of a saw, then the windows had to be framed properly, glass applied, and inside and outside details replaced. There is wainscoting on the inside and he did a beautiful job reworking it.

- Jean H.

Our home is beautiful. Wayne and his crew did an excellent job, and we could not be more pleased. We enjoyed working with Wayne and trust him completely. He kept us well informed and guided us through the process with useful and often cost saving suggestions.

- Rebecca B.

Wayne had done an addition to our house 6 years earlier and had added a underground Tornado Shelter with a master bedroom above it. We were in it when the tornado of April 15, 2011 hit our house. During the tornado of April 15, 2011 our home was damaged by trees and limbs hitting the house. A large tree smashed some of the roof rafters and sent limbs thought the roof and into the up stairs bedroom. Wayne was on site at first light the day after the tornado (once the police would let him into the area).He had an electrican working with him so that they could disconnect the section of the house that was damaged and make it safe to put power back on the house once the power company finished their work. Twelve days later while Wayne was working on the house, the April 27, 2011 tornado that hit Tuscaloosa came withinm 1/2 mile of our house and ten people (my family, the neighbors and Wayne) spent some time in shelter that wayne had built for us 6 years earlier. Over the next few months Wayne and his team pulled my house back together and repaired and remodeled several rooms. He kept me informed and updated so that I was never wondering what would happen next or what I needed to provide to keep the job moving. Peffer Construction is a small company with very dependable sub-contractors. They give personal service at a great price. They take on a few projects at a time and do the higest qually work. Please keep in mind that they have other clients and have to serve them too so its up to work out a schedule. If they are not on your job some morning they may be on mine. You will have to learn to share.

- dennis m.

Pefffer Construction has done work for me on several project over the past 10 years. They have remodeled a bed room and bath room along with adding a large closet and computer room. they have remodeled another bedroom for me. They constructed a 1400 sq ft. master suite addition that included a below grade Tornado Safe Room with a very nice interior stairway leading to the bunker. the addition also included two toilet rooms and a Spa Suite. While doing the addition they remodeled the laundry room so that i can use two washers and two dryers. he also replaced some windows and doors while remodeling the house. several years later we were hit by a tornado (so we got to use the shelter). Peffer construction showed up as soon as they could get through the police lines and started patching up the house. They met with our insurance adjuster and rebuilt the damaged part of our house while we were still living in it. 12 days after we were hit by the tornado a second major tornado passed within 1/2 mile of the house and the peffer crew (who were repairing the house), our neighbors and our family all found shelter in the Safe Room. Peffer Construction is very eazy to work with and the craftmanship is the best you will find.

- dennis m.

Mr. Peffer is very conscientious and tried to foresee and prepare for any issues that might arise during the project so there would not be any surprises. He kept me informed throughout the project and was always available to answer any questions. I am very pleased with the work performed and will call them for future projects.

- D Camille B.

BARNETT PAINT CONTRACTORS LLC

Very polite and professional. Did everything he said he would do in a very short amount of time. Also did additional work we requested inside the house: repaired ceiling cracks and painted over--can't even see there was ever a problem. Painted entire garage interior. Exceptionally good work for a very low price.

- Nancy H.

After a successful project in December / January, we gave Halo another call to come back and do some additional work in our downstairs kitchen. They responded quickly, as usual. After receiving a favorable estimate on the project, James got right to work and knocked the project out right away. We hired Halo to re-sheetrock our kitchen after we had to tear down the original sheetrock ourselves due to a problem with water coming into the house from strong rains. We took the opportunity to have the ceiling in that room smoothed out as well. Now that's one less room of popcorn ceilings! James knocked out the work in a couple of days, and even offered some friendly advice so that I could complete some of my other projects on my own. It's great to work with a company that takes pride in their work, shows up on time, and cleans up the mess that home renovations always seem to cause. We've already called Halo back to see about working on yet another project for us. We are very satisfied - we highly recommend Halo for any type of reconstruction or repair projects.

- Charles D.

Halo was very professional, lowed their organization and clean up after the job. I was very impressed and would recommend them for any job.

- Bruce S.

Halo came in gave me what I considered fair estimates for the jobs i was requesting. There was some delays do to rain and a few other glitches. none where major and halo resolved each one swiftly and efficiently. The work was done in a timely manner and for or sometimes below his original quote. Halo was an honest and hard working company. I will be happy to using them again.

- Calvin S.

Halo was very prompt with contacting the customer and keeping us informed of the details. They did a free estimate which was nice. Once we received the cost and approved the estimate, they quickly scheduled a time for the same week. They were finished quickly that day, and left with smiling kids playing in the backyard - what more can we ask for :)

- Christy W.
Contractors in Greensboro
Business Description:

Historical Homecrafters offers FIXED PRICE contracts for the following services: Home Plan Design Services, Home Site Evaluation, Home Construction, Landscape Face lift / Upgrade services. We specialize in designing and constructing homes that were originally built between 1750-1900. We also offer Storm Safe Rooms and Energy Efficiency Packages for our new homes that can reduce your homes utility bills by 50%. Our remodeling projects regularly include Basement finishes as well as Kitchen and ...

Recent Review:

James (Historical Home Crafters) has built two houses for us (one in 1996 and one in 2019). We learned during the first construction project that James is professional, respectful, and takes pride in his work. Choosing him to build our new home was based on the experience we had the first time. His construction knowledge and experience combined with his integrity takes a lot of the stress out of building a new home. We highly recommend Historical Home Crafters.

Reviewed by Dave E.

Business Description:

There's never been a better time to transform you home with Champion of Birmingham! Think of us as a one-stop shop for everything you need to beautify your home's exterior: windows, sunrooms, siding, roofing and doors. Only Champion offers the superior energy efficiency of Comfort 365 Windows, industry-leading limited lifetime guarantee, and award winning products made in the USA. For over 60 years, Champion has been manufacturing and installing quality windows, doors and sunrooms while crea...

Recent Review:

Champion windows is unresponsive, it take several attempts to have a representative contact, during & after our installation. Our windows were misorded, arrived broken, and the job site was left a complete mess. Champion ordered 3 windows incorrectly & one arrive broken. We had to continuously call them to track down to have our 3 windows put in & one repaired. The debris left on site, broken glass, nails, trash, ended with a nail in my car tire & having hire a clean up crew to help pick up the hard to clean up glass & debris. The window payne around our picture window inside the house was badly beat up & damaged, the install team put colored Chaulk to hide it. Additionally, the crew put white trim around our windows, when we ordered grey. The crew leaders left for 2.5 to go get the correct color. I was the one who caught their error after they put the white trim up around the picture window. Crew admitted to not checking the inventory for our job before they arrived to start our job. It's beyond repairable and need replaced. The install team cut our siding, two big cut marks on our hime. 2nd time Champion came to right their wrong, they left our home with a still broken window & the window that needs replaced due to manufacturing error on the inside of the glass, it's scratch. 3 rd time Champion sent the Regional Manager to come out to evaluate the damage. He he confirmed. We now have to wait to have our issue fixed & take a 4 day off from work to have Champion Windows back to our home. I believe we deserve compensation beyond delivering the right good & services. We should be refunded the cost of clean up and car tire, along w time off from work. I would not recommend them.

Reviewed by Kasey F.

Business Description:

We do not manufacture windows or doors for homes nor do we use Insulated glass. Strafford Window Mfg. manufacturers custom wood windows for barns, sheds, stables, pool houses, cabin, porches and interior applications in the home. Our windows are made of all wood and single strength glass. Call for pricing on Tempered glass. Strafford Window MFG. manufactures Sashes, Transoms, Single Hung Window Units, Hopper Window Units, Fixed Window Units and Screens.

Recent Review:

These windows are solid, well built and look great. I will be ordering more for my house.

Reviewed by Don P.

Business Description:

Blair Exteriors has been helping Alabama homeowners make home improvement projects, additions, and upgrades hassle free since 1965. Over the years we've been dedicated to providing our customers with exceptional service, superior craftsmanship, and outstanding warranties. Our mission is to exceed our customer's expectations with highly trained, caring, and detail oriented professionals that get the job done correctly the first time. Blair Remodeling is as a GAF Factory Certified Master Elite ...

Recent Review:

I worked with Cole Jones in getting a quote for our roof. Cole was responsive, on time, and thorough with his appointment, inspection and sitting down with us about the condition of the roof and options for a roof replacement. Sandy followed up with scheduling the roof replacement and all the paperwork which was in fantastic order. Blair showed up on the job, arranged for good weather (just kidding) and did what they said they would do when they said they would do. The knowledge, expertise and quality was evident at the end and we are very satisfied with our roof. It has been four months and not a single leak and they also replaced our gutters. It was a pleasure working with them.

Reviewed by Greg R.

Business Description:

Additional address - PO Box 1671 Alabaster, AL 35007.

Recent Review:

Lifetime guaranteed work is not holding up. Did not do what was .orginally planned.

Reviewed by Babs P.

Business Description:

Get the good night Rest and when you call the best. Roofing Services in McCalla AL and all surrounding areas.

Recent Review:

Took up my time by coming to my house and never even submitted an estimate. Called ... texted ... nothing. Made me run about 10 days late with my roofing project.

Reviewed by Diane Roebuck M.

Business Description:

We accept credit cards, cash, and checks. We offer free inspections and vent upgrade with complete re-roofs.

Rating Not Available

Pros who have not yet received a review do not have a rating displayed.

Business Description:

We are 20+ year old business. We do all home repairs. We take cash, checks, and credit cards.

Rating Not Available

Pros who have not yet received a review do not have a rating displayed.

Business Description:

Providing service for all your home improvement needs. Fast, efficient an courteous service.

Rating Not Available

Pros who have not yet received a review do not have a rating displayed.

Business Description:

At Central Alabama Professional Cleaning Services, we are an owner/operator business. We service the Central Alabama and surrounding locations. We provide professional carpet cleaning, scotch guarding, tile and grout cleaning, tile and grout sealing, furniture and upholstery cleaning, rugs, stain removal, pet odor removal, 24/7 water extraction etc. We also offer home deep cleanings, pressure washing, carpentry work, etc. "We clean it all!" Contact us today for for information: 205-657-7026(C...
Find General Contractors in
General Contractors in Greensboro