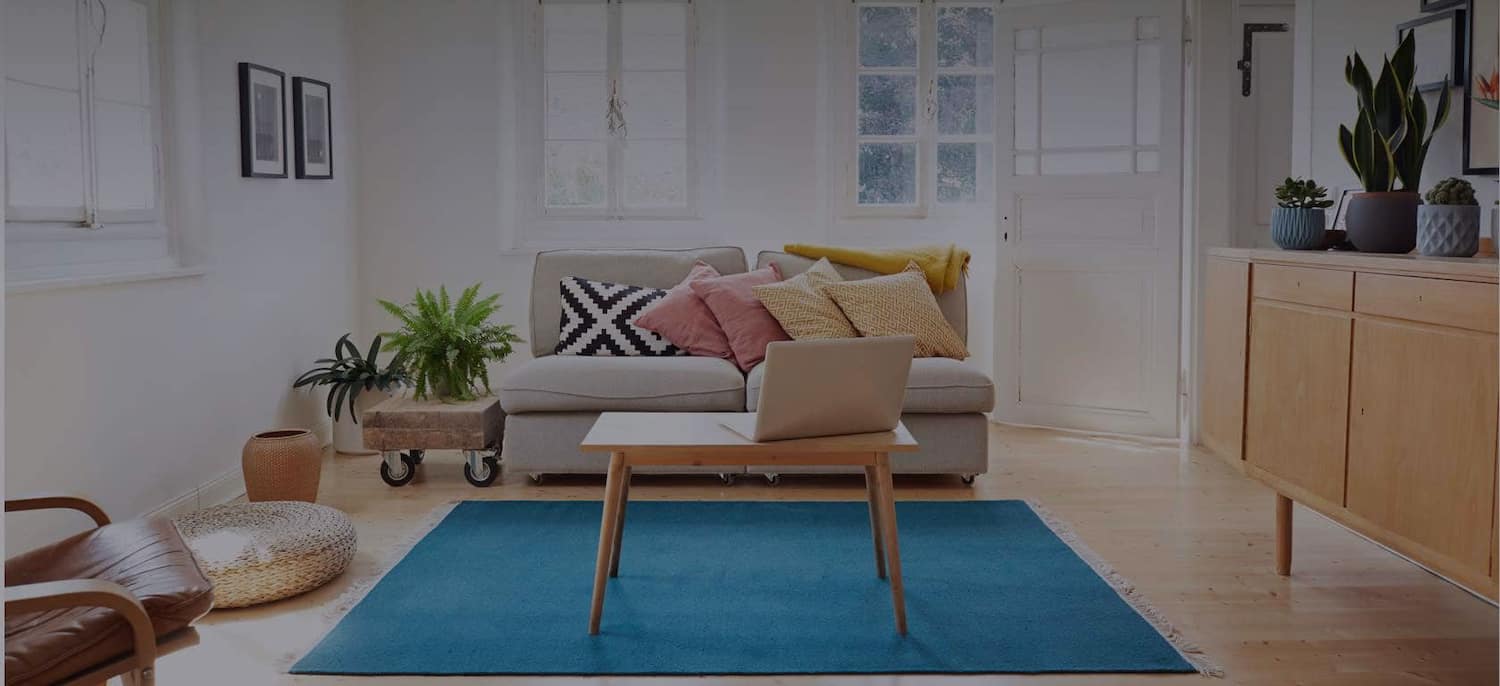 Get matched with top Lighting Companies in Soldotna, AK
There are 1 highly-rated local lighting company.
Recent Lighting Installation Reviews in Soldotna
Dave did amazing work. We needed a full kitchen remodel on our downstairs unit that was basically falling apart. Kitchen now looks like something out of a magazine. He fixed a bunch of issues downstairs that were causing problems in our upstairs unit also. The backyard deck turned out great also. We found that whoever installed it previously, did so unsafely. He rebuilt it with trex decking, added rails, and made it bigger as well. Turned out beautiful and much safer now that we have a little running around. Well worth every penny we paid, which is much less than other quotes we had. That kitchen turned out so nice, that my wife wants to do our kitchen now too!!!

- MARK V.

Calgreen Electric & Plumbing/JkKI Elec. & Plumbing

Jerry was very professional and he made us feel like the job (which we considered fairly big) was in good hands. He was at our house with 2 other men for about a day and a half of solid work. Jerry was also happy to fix a few little electrical probelms we had discovered while he was there. Jerry was very friendly and we enjoyed giving him our business. He also came back later to fix a faulty photocell for one of the outdoor fixtures, which we really appreciated. It has now been a couple months and we absolutely are very happy with all of his work. It's like we have a new backyard with all the new lighting and we feel safer that the pool light wiring has been updated. He was very clean and efficient and we felt that we got a lot of work for our money. We will definitley hire Jerry again next time we need an electrician or plumber!

- allen g.

Our business is in hospitality and food service. The most recent extension of our company was a mobile commercial kitchen. We knew our kitchen had to meet precise requirements with health and fire inspectors. It was just as important that our electrical work was up to code. We are happy to have found Pickett Power Electric! After filling out the questionnaire on Angie's list I very quickly received a call from Wayne, the owner of Pickett Power Electric. Wayne was very courteous on the phone and got right down business. We began by discussing the specific needs of our kitchen. This included the power requirements of each appliance and placement according to our floor plan. Wayne made quick work of tallying the numbers and we set an appointment to view the mobile kitchen in person. Wayne arrived at the job site right on time. Over the couple of days the project took place this was an attribute I came to appreciate about him. In some cases he even beat me there! I showed him around the kitchen and discussed the flow of operations. At this time we mapped our switches, outlets, and panel placement. I had an idea of things I wanted functionally but it was Wayne's professional eye that was also able to consider aesthetics and convenience as well. It truly started to feel like a custom job! Wayne followed up by taking his time to draft an equipment list in a way that I would be able to understand. With his direction I was able to easily purchase everything on the list. There were even a few times I got confused when shopping and Wayne was instantly available on the phone for calls and picture messages. I definitely couldn't have sorted through all the gadgets without him! Never having used Angie's List I was not really sure what to expect. After seeing Wayne's work during the initial stages of day one I had no doubt we were working with a professional. I later asked how long he'd been doing electrical work and he mentioned 33 years! His work was fast, concise, and found a way to include me every step of the way. After all the wiring was done and the panel was installed I went out to get a generator. Wayne was willing to lend his expertise in this field as well given his experience with generators on job sites. We were able to pair a nice generator capable of maintaining our whole mobile kitchen's power requirements. One thing I really appreciated was Wayne's follow up after I got the generator. He helped me hook it up and even custom made the power cable for it. Next he walked me through the proper methods of operating the panel when connecting the generator. I was very happy to have this insight! After the generator was warmed up and plugged in Wayne finished the job by testing each outlet for proper operation. I wasn't surprised when everything worked great! All in all the work took two and half days. There was never a moment I felt any time was being wasted. Wayne's work was clean, concise, and really looks great in our kitchen! What we were left with is a truly custom job. We have plenty of plans for future projects in our commercial kitchen and I have no doubt that we will be reaching out to Pickett Power Electric to get them done!

- Justin M.

Very prompt, courteous and professional. Arrived on time and completed each phase in the time he estimated, Kept me informed on what he was doing, any unanticipated problems he ran into and what was necessary to correct them. The repairs involved drywall repair, cabinet removal and minor electrical work. Area was cleaned up as he went along and at the end of the day. The job was completed to my satisfaction in a timely manner and at a reasonable price. I would absolutely recommend this company to anyone and I plan on hiring him again for other projects and repairs.

- Jane H.

Dave Jensen worked with us months in advance to understand what how we wanted the kitchen layout, cabinets and counter top design to be like. Dave always looks like he is thinking out loud (which he is), and that might make you think he is not listening. HE IS listening, and is very perceptive. This resulted in all kinds of mistake-avoidance that helped our project immensely, especially when we were working with the great cabinet guy (Matt Ess) at Builders Millwork Supply. When the project actually began, Dave and David were extremely professional, efficient, and effective. They also work well with their go-to electrician, who consults - then David does the work. They worked with a plumber who consulted - then David did most of that work. Every single aspect of the work Dave and David Jensen did was fantastic and perfect to the smallest detail. I can't wait to have them work on our home again.

- Mark G.

Dave and David Jensen did a great job on our house. They pay attention to detail. Craftsmanship is top notch and they do not cut corners. They are hard workers and very efficient at what they do. You get great results at a reasonable price. I highly recommend Jensen Construction.

- Joe D.

I am so pleased to have found a contractor who is professional and timely in completing work projects. Dave responded to my request promptly. After explaining what I wanted, Dave was very helpful in finalizing that thought. He also was very conscientous in suggesting alternatives that might be helpful to me as an individual with physical limitations and as to the design. Dave was able to remove a tree from back yard prior to building the deck, eliminating the need for me to contact a separate company. Dave and his son built my decks in a timely fashion and with little disruption to my home access at all. Dave's completed work is more than I ever expected and I am thrilled with the results. My guests have had positive comments on his work. A friend that works in the construction field commended Dave for his excellent work. Dave was also very helpful in other jobs that I needed to have done. He repaired a gate entrance so that it properly latches together now. I came home and discovered Dave had powerwashed and stained my gate entrance, a small side deck and my wheelbarrel flower container to match my deck. It looks great! I am very pleased with the work that Dave has completed. He is currently in the process of preparing to start another project for me. He takes a personal pride in the work he does and I would certainly recommend him to others.

- Carol M.

The quality of the work met and exceeded my expectations. I've had other remodel work done in the past and there always seems to be a few things that you wish the contractor would have done differently, but there were none in this case. I was especially impressed with the trim work and the attention to detail. There were a few items that went over budget because of changes that I wanted and that wasn't communicated to me until I received the final bill, but overall I feel like I got a good value for the work completed. Dave was very knowledgeable and helpful in regards to other projects I had going on around the house.

- Zachary C.

My husband is very picky and Dave exceeded my husband's expectations with leaps and bounds. Dave did an excellent job on the project. We are very happy with our new kitchen :-)...thank you dave!! We are already planning on calling you for a new job soon.

- Christine S.

Faced with a non-functioning upstairs toilet and dripping old kitchen faucet with holiday guests on the way, I was grateful that Dave found time to help me. Once I purchased the necessary items, Dave kept me informed as to when he could come. He and his son went straight to the tasks. His son handled the upstairs issues: removal of old toilet and installing new one, connecting new smoke detector and new ceiling light. Dave tackled the kitchen faucet that, though Home Depot had suggested would be a 15-minute DIY job, was a challenge as after 35 years the nuts and bolts had fused together. Difficult to reach and immovable, Dave finally was able to drill through the nuts to extract the old faucet. Despite the discomfort and frustration, he kept up his sense of humor. So glad I hadn't attempted it myself! They were meticulous in clean up, and asked me to watch for leaks in case further tightening was needed. When a small leak occurred between the toilet base and tank, Dave responded quickly. I have many larger projects ahead which I discussed with Dave. He referred me to another company which specializes in tub-to-shower conversions, but I will call on him again when I am ready replace some doors and complete trim work. I look forward to using his services again.

- Betty D.
Lighting Specialists in Soldotna
Business Description:

We are your electrical and audio video solution. bringing you the highest quality in service and equipment. Owner operated. No subs. Cost is determined by the job. No travel charges.

Recent Review:

It was amazing. They were very professional. The owner was taking the account what I wanted done, quick work, good attitude, and focused on their work.

Reviewed by Isaac M.
Lighting Companies in Soldotna