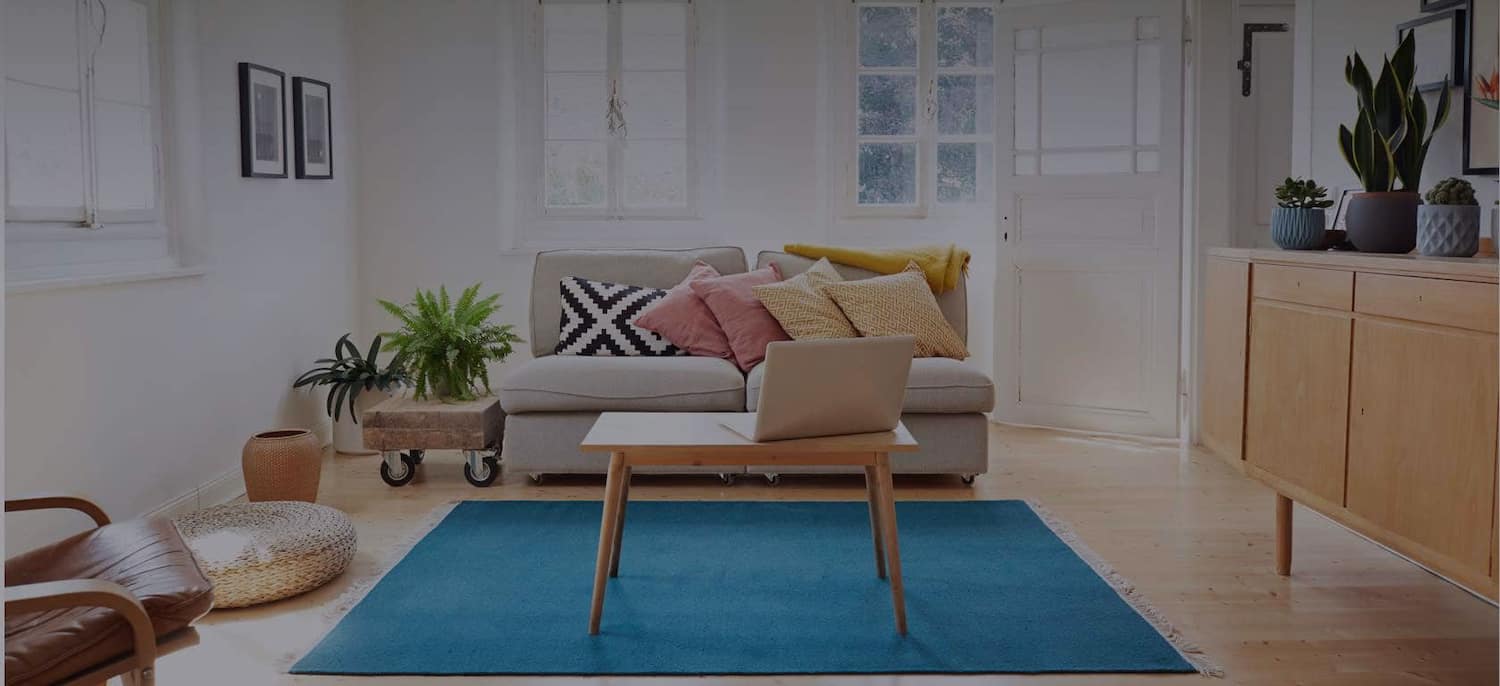 Get matched with top Fireplace Companies in Sacramento, CA
There are 25 highly-rated local fireplace companies.
Recent Fireplace Services Reviews in Sacramento
Spectrum One is our choice over and over again for renovating our home, which was built in the 1960s. Dennis comes out and looks at the scope of the project and gets back to you in a timely manner with an incredibly detailed and professional proposal. He takes into account your vision for the home and offers suggestions for improving the project or explains how the team can make that vision come to life. The project managers who oversee the project from start to finish have been diligent, respectful and ensure that the work being done is of the highest standards. They are on-site every day with a whole team working to get the job done as beautifully and as quickly as possible. The attention to detail from the whole group is what I most appreciate. We have used them for whole-home flooring (removal, installation and baseboards), recessed lighting, countertops, backsplash and would trust them with any project. We recently completed a third project with Spectrum One that included widening doorways, redoing an outdated fireplace hearth, and remodeling two bathrooms. Everyone at Spectrum One is quick to respond, honest, creative, and fun to be around. We love them and highly recommend to anyone looking to do a renovation, repair, or build!

- Jessa T.

California Mantel & Fireplace, Inc

Job done and done well, but with necessary followup scheduling difficult. Technicians very professional.

- Glenn F.

Great! Very pleased with their work and customer service. Everyone I dealt with was very professional from Ted who answered the phone, to the plumbers who did the work and John the owner who oversaw the project. I wouldn't hesitate in recommending this company.

- Jo Ann P.

America's Dream HomeWorks

Mark was a great consultant and gave us a lot of great ideas and was able to design all kitchen layouts for us. His prices were very competitive to the other contractors, but most of all we liked that they were very efficient and were delivering what was promised. Mark assigned a Project Manager Vladimir to supervise and coordinate the entire project. America's Dream Homeworks installers were very polite and pleasant - and very hard workers. They always kept the working areas neat and cleaned and hauled away all job related debris when they finished. Definitely will recommend this company to my family, all my co-workers and friends.

- Olga G.

Luxcess Home by SOD Builders was many levels above all the other contractors we have dealt or worked with. They are truthful, qualified, responsive and able to do many meticulous and beautiful work. At our house, they designed, managed and remodeled our room addition very professionally that we were able to live at the house during the entire work. The addition that we did was behind the house and part of the back yard. We wanted to extend the living room space and to add a formal dining room area. The addition style fit to our existing style which is a modern style and we are very pleased.

- Jenny D.

Gerardo was professional, quick and clean! He worked with us to design the fireplace we wanted! Everything turned out just how we wanted it to look!

- Sarah E.

I would definitely hire AGC Contractors again! He work in my home at 1078 Silver Spur Way Plumas Lake Ca 95961 and was very clean and most importantly, done on time! It looks amazing, we were very pleased. We highly recommend AGC Contractors. If you have any questions please feel free to contact me via email at Lizzy_v86@yahoo.com

- Elizabeth V.

If I could give higher than an A I would! I called a local fireplace store to get some referrals to have my electric fireplace installed. Gerardo called my back within two hours. He came to my house that (Wednesday) evening to take a look at the job. He also showed my photos of his work. He said he'd get me an estimate by the weekend. He did! I ended up hiring him. I worked with Arlene (his wife) to sigh the contract and pay my 10% deposit. He was prompt, professional and he did his best to keep my house clean. I cannot say enough good things about him, I am so used to contractors flaking so he was a nice nice surprise. I included a "before", "during" and "after" photo so you can see how beautiful my fireplace turned out.

- Krista C.

Hello, I am writing this email as a response to a review by one "Cheryl L" of Carmichael, CA. I know Richard Hopkins extremely well, as I am his daughter. I am 28 years old. He spent a majority of my childhood and adolescence working for contracting companies and large real estate developers, as that is more reliable and consistent income for a new father. This is partly why there is a large gap in his contractors license history. It's time where he couldn't afford the risk of contracting independently, so he used that time to continue his career, while letting corporate big wigs do the hard part. (I would too, wouldn't you?) Anyway, in 2015 I helped him with the process of reinstating his contractors license and he found the person who was the client and homeowner of his last job on his license (before i was born) and he not only apologized to that person, was forgiven, and had a lovely chat with him, but paid him the cost of the job as part of his recompense for his failures on that job. He was also required to carry a disciplinary bond as part of his license being reinstated. He has done everything required of him to begin his business with much more experience than he had back in the early 90's when he left that job and had his license suspended. That disciplinary bond was simply a bureaucratic requirement of the reinstatement and sub-sequential founding of this business, which I assist with occasionally, as he is not exactly "tech savvy." His lack of technological reliance is the reason, as Cheryl stated, that he doesn't have many reviews online. Cheryl, however, had no problem navigating the internet and single-highhandedly costing him thousands of dollars in income with her biased and mostly untrue reviews of his work and of him as a person. Cheryl Loya fired my father from her job after verbally and digitally harassing and bullying him for weeks as he was working in her home. She would send long emails almost completely in all caps. She frequently made comments about how important her prior job at Kaiser was, and how she was the 'boss' of him on this job and because of her experience at Kaiser hospitals for some years, she felt that qualified her to be a foreman on his job. She also liked to mention that she watched DIY YouTube videos of how to do various things around the house, therefore, what he was doing couldn't possibly be that difficult, and he was clearly doing it wrong because she saw a similar task in a video once.... Ultimately, this was an unhealthy work environment for him, but he didn't do anything in retaliation. He simply tried to finish the job, and tried to work with her despite her nasty demeanor. We have multitudes of emails to prove this. Thankfully, I don't need to post those emails online, as two different Sacramento County Court Judges read everything, and ruled accordingly. In 2018 and 2019 this issue was brought to court multiple times. Cheryl attempted to sue my father for more money than she ever even gave him for the work in the first place, and more money than he could pay. So, we fought. When we had everything together (years after she had fired him, by this point) the court ruled in favor of my dad and the issue should have been settled. Then, Cheryl decided to post multiple defamatory reviews, such as the one found here, all over the internet. My dad, being not-tech-savvy, as I've mentioned, had no other reviews. This meant that one after another his jobs were being cancelled because Cheryl Loya purposefully and vengefully wrote biased and untrue reviews about him that his clients were finding and believing. The fact that these reviews popped up in early 2019 after she lost the court case and not in 2016 when the work was actually done clearly demonstrates they were written in spite of losing her lawsuit. They were the ONLY reviews online at the time. He had no choice after being unable to find work on his own, but to counter-sue during her appeal. Again, judgement was ruled in favor of my father. To the tune of about $10,000 in damages. Cheryl loved to talk about her job at Kaiser and how important she was, but her tone certainly changed both here in these reviews and in court when she claimed she was 'too poor' to provide documents that the Judge ordered her to present in court. She rescheduled court multiple times and constantly tried to pretend to be a victim so that she could attempt to sue my father in order to pay for the entire remodel, which she actually had completed by someone else. She even tried to hide other property she owned in order to back-up this "too poor to pay" lie. (A simple background check solved that issue.) She also told the State Contractors Board that nothing had been done to repair the "damage" my father supposedly caused, but also told the judge in court that the amount she was suing for was including repairs done by another contractor. (A mystery contractor that she did not provide contracts from, permits for, a license number, or even so much as a name.) She also went so far as to slander the Judge who Presided over the case in one or more of these reviews she has posted. I am only now writing my own review, over a year after hers, for 2 reasons: 1.) I recently hired my dad to re-do my flooring, and it's incredible. Affordable, and was done within HOURS. ONE DAY. *(waterproof high quality faux-hardwood and its freaking gorgeous)* He's fast, efficient, affordable, and not only because I'm his daughter. He is quick and efficient and knows more about how to make a home beautiful than anyone I have ever known (and I sell appliances, so I meet a lot of contractors.) 2. Today Cheryl L's review on this website has cost my father a $13,000 job in the midst of a Global Pandemic, where my mom is the ONLY one working. My brother and my father are both out of work because of this review. The prospects of jobs right now are slim as it is because of the Covid-19 pandemic, and with this review still sitting here hurting my family, I just cant really stand by in silence anymore. I'm done. Angie's List has refused to remove the review despite being faxed a copy of the judges order for it's removal. Angie's List also has been indifferent about the issue of this review being fraudulent, despite multitudes of proof. I get it, Online customer service is tricky, miscommunications are common, and most customer service provided by a website like Angie's List is either controlled by a limited AI system, or is outsourced to people who don't really have the power to do what we are asking. So, today I emailed the District Attorney's office. Cheryl L was ordered by a Judge to remove the review (one of the only methods Angie's List allows) and she has not. Angie's List has stated that because there was an appeal, they wouldn't remove the review until that was finalized. The judge didn't mention removal in the appeal document, but also did not rescind the prior directive, likely assuming it was already done. Therefore, this review should have already been removed, but Cheryl's refusal to do so, unfortunately, was supported by Angie's List because the lack of mention of the reviews in the final appeal ruling. Good for her. Bad for her, is the fact that she has also 'technically' committed felony larceny, wherein the definition cites, specifically: "Every person...who shall knowingly and designedly, by any false or fraudulent representation or pretense, defraud any other person of money, labor or real or personal property... is guilty of theft." (PC 484) Also, typically in the state of California Larceny, or Theft, is considered "Grand" and therefore, more severe, if the amount of the contract labor, or value of the property is above $950. I do believe, based on the signed contract we have, and subsequent cancellation message from a client citing Cheryl L's review *specifically* as the reason for the cancellation, that the loss of $13,000 and potentially months of labor, is just a hair over $950. Don't you think so? This is the first concrete evidence we have that she has committed a crime despite literal years of harassment from her. Previously we only counter-sued because we had no choice, but no criminal charges were brought or mentioned except by the judge when Cheryl kept refusing to produce documents that he requested. Now that we have nothing but time due to the loss of work (and I'm furloughed from work as well) we will do our due diligence to have these defamatory reviews removed. I do not have any serious intention of pressing charges or even contacting Cheryl Loya for anything other than the removal of this and any other fraudulent reviews by her, but I absolutely will allow the system it's due process. I will edit this review if anything changes. Anyway, That's my review. RDH Construction is a small business based in Citrus Heights, CA, founded by a contractor with over 35 years of experience building, repairing, and transforming beautiful homes, and if you skip over the glowing reviews it has received since we were ruthlessly attacked by Cheryl L. in order to read only her completely fraudulent review? Well, then you aren't really our type of client anyways. If you want affordable, efficient, beautiful work done in your home by an experienced Father/Son duo, give us a call. Stay safe and healthy <3 Sincerely, Jamie

- Jamie C.

I used lavish gardens landscape to design and build my backyard. We wanted a pool, hardscape, patio cover, retaining wall, and landscape. Our house is brand new and it was a dirt backyard so we had lots of room to work with and a blank canvas. Mike Cole and his team were so professional and easy to work with. My dream backyard was built in a matter of months. They worked with our budget and answered every question we had promptly. Even my neighbors saw the amazing work they had done for us and used them for there're yard. I'm so happy with the way everything turned out. My yard is beautiful and more then I had imagined it could have been. I recommend this company to everyone I know. We will be calling them again this summer to help us design and build our front yard. Thank you so much Mike and your team for everything!!

- Jacqueline F.
Fireplace Companies in Sacramento
Explore Our Solution Center for Helpful Fireplace Company Articles
Fireplace Companies in Sacramento