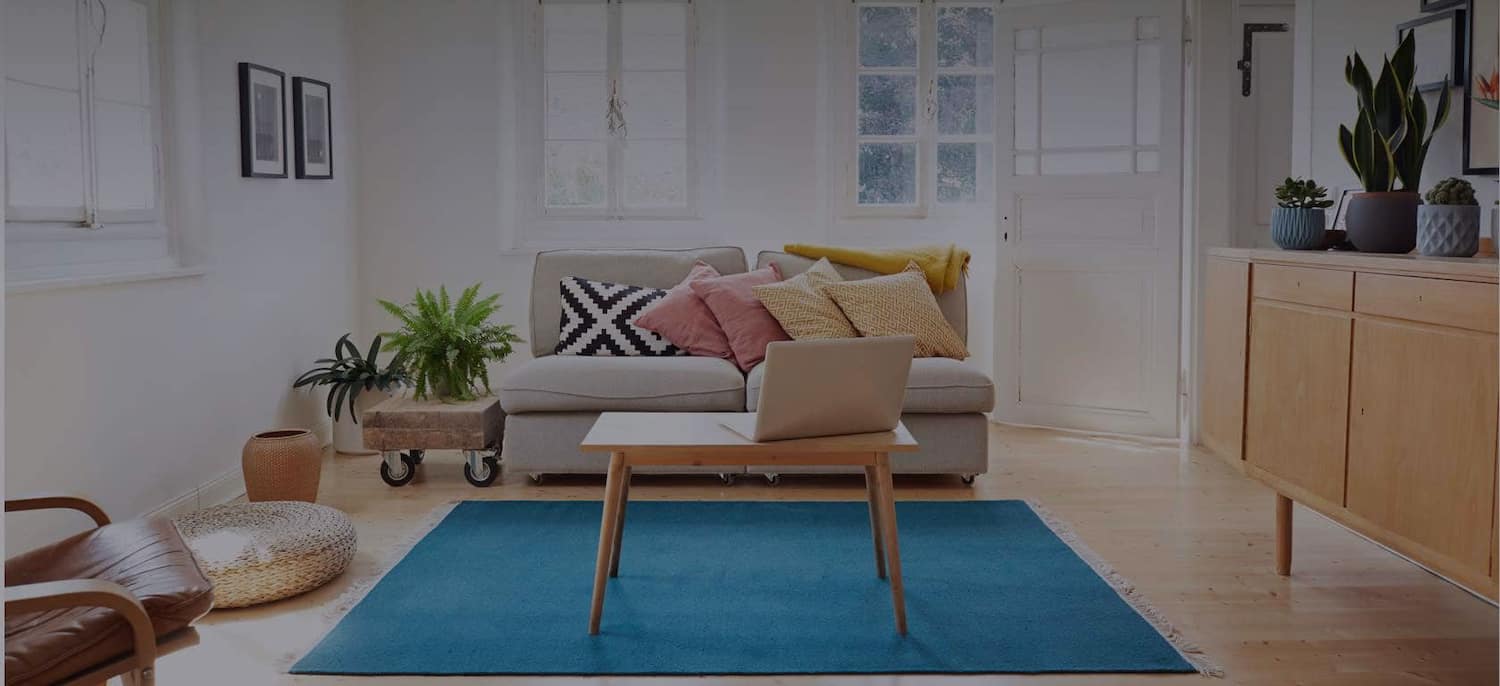 Get matched with top Siding Contractors in Martinsburg, WV
There are 23 highly-rated local siding contractors.
Recent Siding Companies Reviews in Martinsburg
We are now just going to the contract stage. But so far Eric has been totally professional and in fact had contacted me in the beginning to explain a bit to me about the process and what to look for win other contractors. This was immeasurable in terms of me understanding a STANDING SEAM ROOF and what it takes to do one correctly. He called when I was debating who to go with and although at that point he was not in the mix, he told me some more information and he finally came to the house and did a complete walk though of the job. I have decided at this point to go forward with this company and although they were not the lowest nor the highest in my view they stood above the rest with their presentation and overall positive presentation of the work that will be needed to be done. I will update this as the project moves forward. One final thought. This without a doubt is the largest and costiest project I have ever had done on any of the homes that I have owned. We are not in that class of folks with money to spend on these types of projects and Eric recognized this and has worked with me the best that he could and in fact more than I asked him too. As of today July 30th we are in a waiting stage. Eric and I have been in weekly contact and they are waiting for all the material to come in, the windows are in and Eric tells me they are waiting for the Shutters and Metal frame for the windows. Since this company is app. 60 miles from here they want to start and finish the job at the same time, which is a great idea and won't draw out this project anymore than it has to be. So I will update this as time progresses, but I feel confident that within 1 to 2 weeks they should begin. Today is August 30, 2011 and the Roof has been completed by 99% completed.. We have to wait on Potomac Edison to cut the power so the last piece can be placed there. This is a 10 day wait(busines days). This Saturday, the siding crew is suppose to be here and the crews are to have that part completed by the EOB on Saturday. This includes the Shutters, Siding, Gutters and Dowspouts. The Windows are IN and look great. A fine job here, too. I will update this upon the finish of this project!!! UPDATE 9/7/2011 I will finish this once the job is 100% completed. We are wating on Potomac Edison to cut the power and I talked with them today and due to the storms in this area and other area's they are behind in their response times, this is not unexpected as we have had almost 4 inches of rain here with high wind at times. P.E. is suppose to contact me as soon as tomorrow and then a final date will be addressed. This is the safest way to finish this job as I do not want anyone hurt putting what amounts to the very last section if this job. So more will follow shortly I assure you. Final Update 9/27/2011 The projects have ALL been completed and the final sheet is on the roof...P.E. even changed out the service to a new one which can only help the billing as the old service was torn and had the inside exposed. Windows on Washington are to be commended on a job well done...And hitting the esitmate basically on the nose!!!! Although there was allot of extra thing done and completed, the final price shown just a fraction of that, to which I say Thank you. I have never worked with anyone at anytime that worked with me on the project or on the final installment. I have over 400 photo's of the job from beginning to end and I am grateful to have as I can show anyone wanting to see a job well done just need ask! I will not hesitate to hire Eric and his company again if I am ever in need of a new roof, but with the METAL SEAM ROOF and new windows I don't think that will occur anytime soon!!!! I will recommened them to anyone at anytime for any job they may have, they stick to the estimate, go over the changes before they do it and most importantly they show up on time for the job, you just can't wish for anything more than that!!!!! Also, thanks to the office staff, Tara and the others for keeping the lines of communication open thoughout the job. They too are to be commeneded on a job well done!!!! That's about it for this project that began in late May and ends in late September!!!!!! THANKS......................

- Craig G.

Was expecting a roof repair but after an NVB inspection (next day after contacting them) they advised me to get our insurance company involved since there was more damage than was visible from the ground. Sure enough insurance company came out and agreed to replace the roof. NVB was there every step of the way and dealt with the insurance company more than we did. Saved us that time and effort as well. Highly Recommend.

- Bill W.

Look Family Exteriors, LLC

Chad and his crew did an excellent job. He came when promised, discussed what was needed and provided a timely and reasonable estimate. We had some shingles blow off due to heavy winds before signing the contract and Chad sent a crew member to fix the shingles at no cost. He arrived when he said he would, estimated when his crew would start the work and it all went flawlessly. At the time we signed the contract, he said he would exceed our expectations. The work was done when promised and was completed within a little over one day, including replacement gutters. There was a small amount of vinyl siding that was damaged due to previous flashing, and he even replaced that at no charge. He certainly exceeded our expectations and I have recommended Look Family Exteriors to others. Very good experience!

- Dr. Henry A. M.

DE Turner and Sons General Contracting LLC

Timing and work went as planned, and of utmost importance to me, Mr Turner kept me up to date on the project. I am using and will use him on future projects. His fees are well in line with the industry, in my opinion.

- John M.

The job was completed with excellent workmanship. A crew of up to eight worked on three different days. (weather was a factor in finishing early the first day). The crew also cleaned up thoroughly. CertainTeed Landmark shingles were installed. The downside was having to be patient to get the job scheduled. The deposit was made in early August, but the job was completed in mid October. The custom chimney work (which was not time crucial), was completed in early March 2017.

- Richard U.

TOP Quality Home Improvements LLC

Another company met my budget. They were prompt with me. They stayed in touch. It was a beautiful proposal with a lot of preparation into it. It was very detailed. Overall experience was excellent. They were fast. It was the highest quote which I got from them. The company I went with, I felt they were more experienced. I was very impressed with them. I would use them in the future.

- Penny F.

DE Turner and Sons General Contracting LLC

I would hire DE Turner and Sons General Contracting LLC again for all my home improvement projects! Great customer service!

- Andree B.

DE Turner and Sons General Contracting LLC

This team was professional, very knowledgeable and doesn't cut corners. If your looking to have work done and not very knowledgeable, this company explains whats wrong and what needs to be done to correct the issue upfront, no surprises ! I would refer them to anyone looking to have work done big or small.

- Charles S.

DE Turner and Sons General Contracting LLC

In each situation, Mr. Turner came to my home for a consultation. He then completed a detailed estimate which outlined the work to be done and the cost for each phase of the work. During construction he was very willing to incorporate my suggestions into the projects, and he made many valid suggestions as to how to achieve the best result. He answered all of my questions honestly and thoroughly. If additional costs arose during the project, he informed me promptly and explained the reason behind the costs. He rarely exceeded his estimate, and the overages were minor. He asked for payments in 3 phases: a third to start the project, a third after the project had been inspected, and a third after the project was completed. For each of the projects I listed I had gotten estimates from other contractors. Mr. Turner's estimates were always the most reasonable. In each situation, the craftsmanship was excellent. His crew cleaned up thoroughly before leaving the worksite.

- Henry B.

DE Turner and Sons General Contracting LLC

The work was done in a very professional manner. I was kept abreast of the timetable and the work was completed within the specified times. They did a thorough clean-up afterwards and the finished work was better than the original builder. DE Turner uses the latest software in order to accurately estimate job costs. Since this was an insurance job due the last recent storm, I was amazed that his estimate was dead on with that of the insurance adjuster. His estimate was very detailed and it contained pictures of the job. His contract was clearly written and easy to understand. My mortgage bank was very pleased with the documents DE Turner provided. There were no delays due to clarifications or contractual concerns. Everything went like clockwork!!!

- KENNETH C.
Siding Contractors in Martinsburg
Explore Our Solution Center for Helpful Siding Contractor Articles
Siding Contractors in Martinsburg