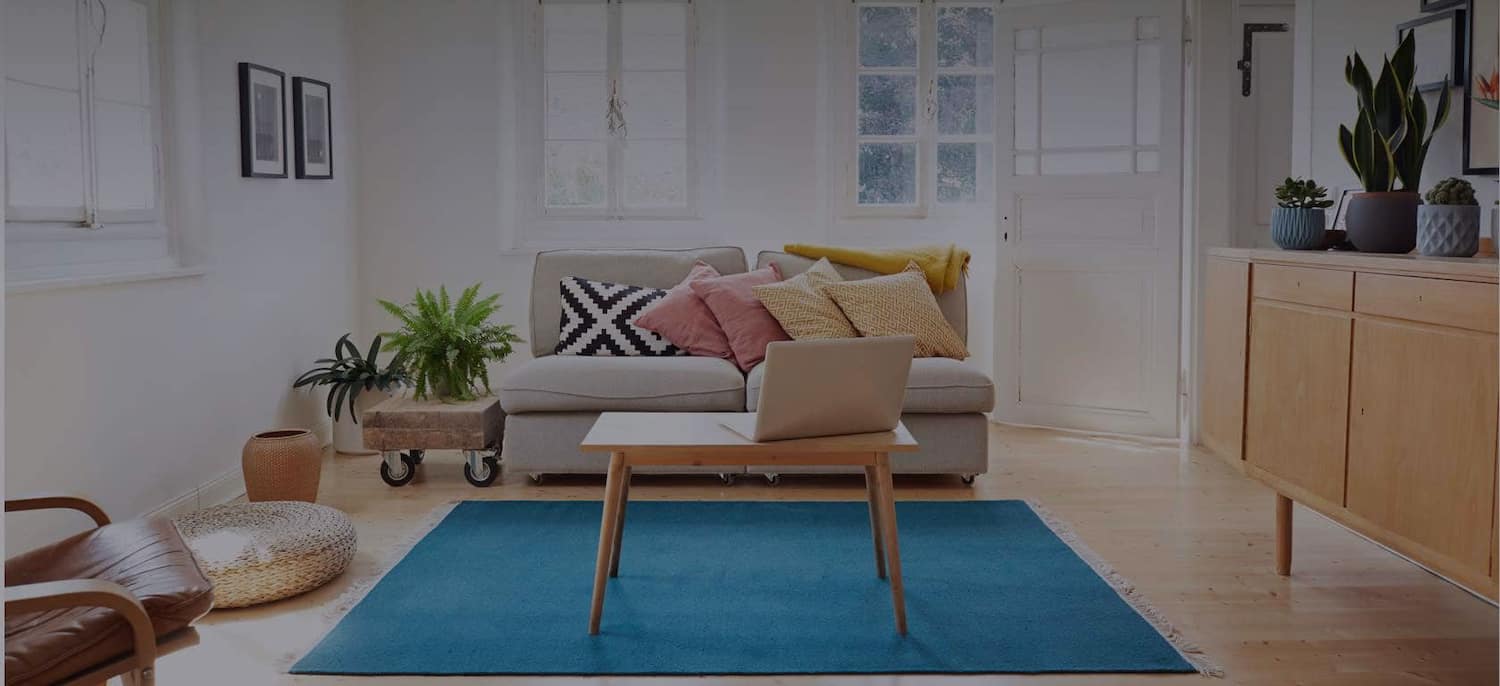 Get matched with top Garage Builders in Clarksburg, WV
There are 6 highly-rated local garage builders.
Recent Garage Building Reviews in Clarksburg
Everything went well. The quality of the work was excellent. Glenn offered suggestions to improve the project design and appearance. He always promptly returned calls. You can see the project on the Dalton construction Facebook page.

- ED V.

Very personable. Very experienced. Payments included a deposit for materials, balance to 90% as work progressed and 10% remainder after I was satisfied. Job was done within the timeframe with exception for rain. Repairs look substantial and all debris was removed. Found ant infestation during job and reported to me. After completion I asked for one small area I considered flawed to be taken care of. It was done promptly.

- Randy S.

To repair the cement patio, John framed out the areas for the cement to be poured. He brought his motorized mixer to the site and mixed and poured a skid full of bags of cement. It was back-breaking work, and hot to boot, but he persevered. He did some amazing design work to accommodate two cut-outs and lids. We really like how it turned out. Once the cement work was completed, he designed and built an outside storage closet/shed with shelves. It looks great. As a contractor, we found him to be dependable and conscientious about the job being done right. (You might call him a bit of a perfectionist!). His rates were very fair, and he completed the project in a timely manner. We have contracted him to do two more projects for us this Spring.

- Marjorie C.

Short Version: I consider the project on-time and on-budget, and all work was excellently performed. I expect to hire Osborn Services for my next project. Due to an error on my part, we completed the work 2 days late and it cost an extra $4,000. Long Version Background: I am not the original owner of this property; therefore, I had to make some guesses about work that was done when our place was built. I have a 30x30 out-building that is a concrete pad, 4 walls, and a roof. There is no heat/AC, but there is already electric service. Incoming water and outgoing sewer lines were laid in the concrete floor when the out-building was constructed. The project was to create a space within the building where I can have a small space for a modeler's workbench and a larger space where I can build a model railroad. Also, the project would install a commode and a slop sink. The Planning: Osborn Services was recommended by another (local) contractor who was already overbooked. Mr Osborn came to my home, and we discussed the work I wanted done. I gave him a 2 page list of what I wanted to do. I called the list my Givens and Druthers. The list was grouped for the Shed, Train Room, and Bathroom. The next day, I received an e-mail with a list of work and estimates for the work; the e-mail asked for my agreement/approval of the work. I responded with a 'go ahead', and Mr Osborn sent me a formal estimate and contract, which included beginning and ending dates for the project. The Work: Mr Osborn was on-site with his crew as scheduled. They worked well together and obviously knew their jobs. The crew was focused on their tasks and there was no goofing off. They kept their work space neat and organized. They cleaned up after themselves on a daily basis and always left my property straight and neat. Mr Osborn was on-site almost every day, and frequently all day. His management style is to work only 1 active project at a time. So the only times he was not on my site were when he needed to run an errand for my project or meet a potential customer about future work. I estimate that he was working for me 80% of the time; his crew's effort was 100% on my project. The Problem: The incoming water line to the out-building presented unforeseen problems. The lines were not capped in the out-building; therefore, we knew they were not connected to the water lines in our house. I assumed that there was an unconnected line in the crawlspace under our house; and I planned to finish that connection. Although Mr Osborn found unconnected lines in the crawlspace, he couldn't find one that went to the out-building. In hindsight, we have decided that the original water line had been crushed and rendered unusable. The Solution: The only choice we had was to dig a new trench and lay a new water line from the house to the out-building -- about 100 feet. That added $4,000 to the price of the project and a couple of days to the schedule. Sub-Contractors: Mr Osborn used only 2 sub-contractors, and both earned A+ ratings. He used them for specific, focused tasks that required special expertise. One sub was used to install a heat pump (called a mini-split) to provide HVAC to the train room, because I didn't want the entire out-building heated/cooled. He also used a sub to lay the water line from the house to the out-building. Part of his reasoning was that there were special risks since the trench would expose the primary electric/telephone cables into the house and professional excavators could handle those risks more easily. Bottom Line: I have no reservations about hiring Osborn Services and/or his two sub-contractors again. P.S. When I previewed this review, it was categorized as Flooring. Although Mr Osborn installed some flooring as part of the project, I would categorize the project as General Construction.

- Andy A.

It was fine, more pleasant than expected, considering how the 2 other contractors I have had to hire recently turned out badly (Jimmy was busy).

- Barry C.

Phoenix Building Creations LLC

They were referred to me by the roofing company I hired. JR Smith is the primary owner of the company and he has a partner, Chris, who is in charge of this project. Phoenix is a general contractor and Fahey referred me to Phoenix because Fahey did not have the licensed electrician they needed to install a gas generator. Phoenix had a subcontractor for the electrical work. I had to upgrade my natural gas service line and they subcontracted that work to a plumber. In the contract, Phoenix is paying the subcontractors. The job started three weeks ago. They haven't been here every day due to weather and other projects that have been going on as well. Their price was competitive to another bid I had received. They did want a start-up payment for the work before starting and then later provided a bill for the work that was currently in progress. Instead of wanting half of the cost in the beginning and the other half at the end, they have asked for payment this way throughout the project which I have really appreciated. The deck they were working on was almost thirty years old. There was more damage and repair work needed than I had expected with the deck. The area they are building the carport is located around a flower area. They cut one portion of a decorative Peach tree without mentioning they were going to do it. My wife was not real happy about that. If they had mentioned they needed to do it, there wouldn't have been any problems. They have been punctual and arrived when they said they would. I have had several questions during this job and they have been very responsive and have answered all of my questions. The job is about eighty perfect complete at this point. Overall, I am pleased with their service so far and would have them back for bids on other jobs.

- Patrick M.

John Lively is an outstanding builder. He built a beautiful, practical horse barn for us--and he did it quickly, efficiently, and within budget (for the estimated price). His initial estimate was provided promptly, the drawing was easy for me to understand, and he was available to answer my questions throughout the process. His carpenters know their jobs and they work without wasting time; they are fast, smart, and they produced a handsome barn in just a few days. The members of his team who understand animal housing ensured that what they built is right for the animals we have (in this case, horses). Later, when two doors needed minor adjustments, Mr. Lively returned himself to make sure everything was right, and it is. It was never a problem that we live in West Virginia, three hours from his business location. His crew arrived early each day and he arranged for materials to be delivered to the site as well. In short, John Lively is a class act-- he is honest, straightforward, and as good as his word. He knows his business, he uses high quality materials and skilled craftsmen, and the results do not disappoint. I would choose Lively Builders again in a heartbeat.

- Nancy R.

TERRIBLE!! Abandoned the build after giving him between $160,000 and $180,000. Did not pay subcontractors. Hired an unlicensed person to brick the house, who also abandoned the build after taking $8,000. Refused to release us from the contract. Continued to send subs and ordered us to pay them directly. The list goes on in our instance. Check out Virginia DPOR, insert this company, and review complaints. This was after an investigation. Also listed as President of Craftbuilt, Inc. in Adams County, Pennsylvania. Do your own research and reach your own conclusion.

- Patty M.

Garage not completed. Started ground preparation September 2013, building delivered December 2013 and not completed yet. Workers do an excellent job.

- Marilyn R.

Install was done and upon completion installers left. I was asked where the garage door was to be installed. The installers were directed to put it to the right of the front opening. I ordered and payed extra for an eight foot tall garage door so my tractor would fit through the door. I tried to drive the tractor through the door and luckily looked as i did, because the door was not tall enough. First I thought that the wrong door was installed, but upon closer inspection, i realized they cut about 8 inches off of the bottom of my door tracks! This was on Thursday and I called on Monday to voice my complaint. Their website said i had a 15 day workmanship guarantee, so I told them what happened and they sent a guy out to repair the issue. He was here for about 10 minutes took pictures and left saying he didn't have the materials needed to repair the issue. No word from these people. After calling several times My claim was denied because I was over my 2 day complaint period. I called 2 days after which was a Saturday. and again on Monday. Every excuse in the book was used to deny my claim. From it was my fault because i told them where to put the door, the color of the tin wouldn't match now. Why would I pay extra for a 8 foot tall garage door just to have them cut it down? They wouldn't talk to me till I put a dispute on my credit card. I never authorized this mistake , I am not a garage door installer. I was never informed that they would cut the tracks down. They did say that for the sum of $300 they would come and fix their mistake. I am not giving this company one more dime of my money after giving them over $5000. I ordered the tracks my self because this company will not help after the install. Now i have a garage door that sticks 8" below the bottom of the building so I can park my tractor in the garage. PLEASE, IF YOU ARE GOING TO PURCHASE A GARAGE OR CARPORT FROM THIS COMPANY DO NOT LET THEM LEAVE THE INSTALL SITE WITHOUT VERIFYING EVERYTHING. ONCE THEY LEAVE YOUR ON YOUR OWN!!

- scott c.
Garage Builders in Clarksburg
Explore Our Solution Center for Helpful Garage Builder Articles
Garage Builders in Clarksburg