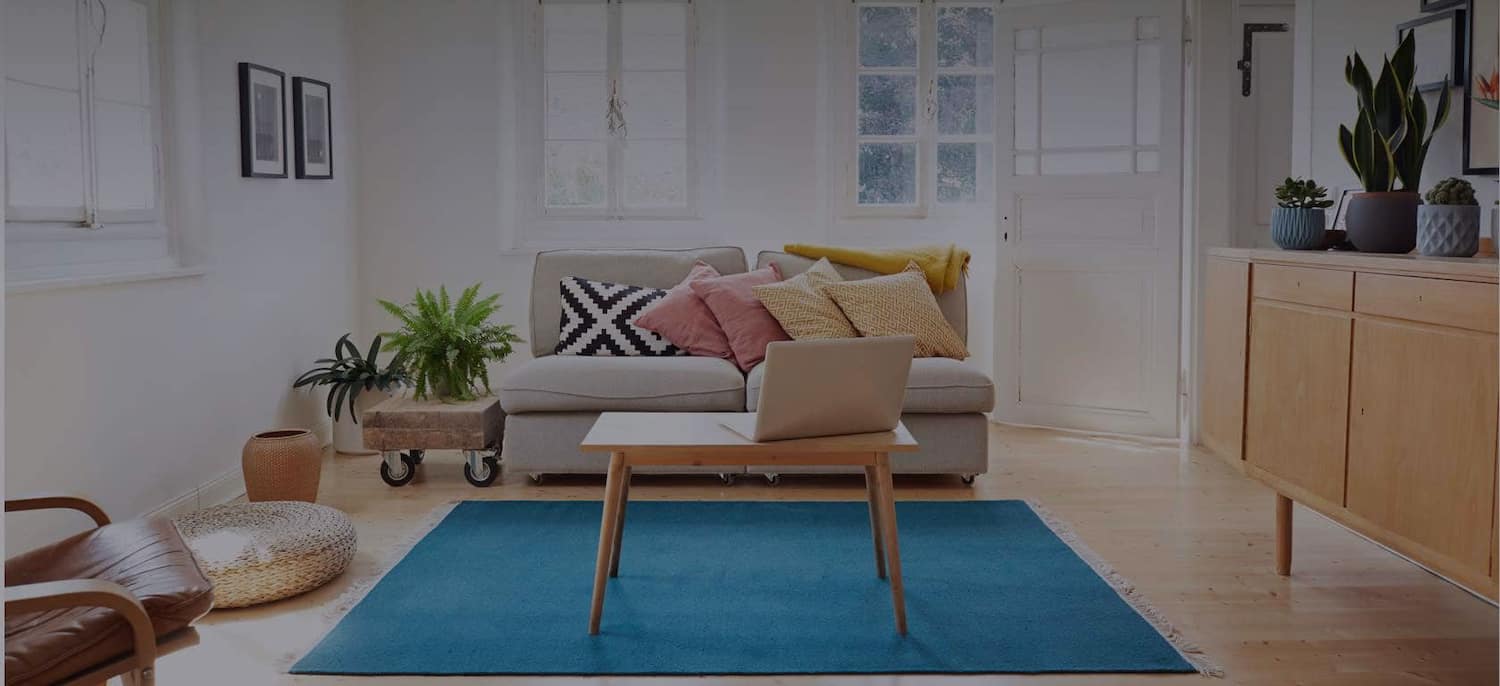 Get matched with top General Contractors in Richland, WA
There are 7 highly-rated local general contractors.
Recent General Contractors Reviews in Richland
American Eagle Family & Pyramid Painting LLC

Went very well. Crew of six finished very quickly. Did two coats on walls and ceilings. Touched up trim. Impressed by the speed and quality of work. Came back the next day for minor touch-up.

- John H.

American Eagle Family & Pyramid Painting LLC

Mike got us a quote the same day we called, and was able to get to work as soon as we needed him. All in all the job was done in 3 days. This included pressure washing, sanding, caulking, some trim work, and installing roofing flashing. He and his crew worked diligently and did a great job giving our 90's T1-11 siding a fresh face. We've had multiple neighbors comment on how great the house looks, and we couldn't be more pleased! Thanks Mike and team! - David and Megan

- Megan S.

American Eagle Family & Pyramid Painting LLC

Mike (the owner) bid our exterior paint/carpentry job and by the time we accepted his bid, he was ready to work! He arrived the next day (even before we chose paint colors!) to power wash the house himself although he employs other family members. This is a true family-run business – part of the reason we chose this company. Mike was at our house every day, all day, which was also impressive to us. We needed more comprehensive work done than just paint – we needed carpentry with new trim, and removal of some old air conditioners that required new drywall and paint inside and new siding on the outside with our original materials. This was not your average simple paint job, but Mike assured us that his goal was to make sure we were happy with everything he did. Everything that followed proved how much he meant this. Our home needed a lot of prep work: peeling paint, water-damaged siding, and old siding tiles needing repair and replacement. In addition, we asked Mike to add trim around all our windows and on the bottom of each wall. We own a '40's government house and some of the original siding replacement was hard to find; Mike did a wonderful job matching it with newer tiles with lots of cutting. He restored our old siding, cut and replaced our old tiles, and prepped our old house so that it looked almost new even before paint! After priming the house, Mike began painting the body color – and he is quick! – he knows what he's doing. When we came out of the house and saw our new paint job, we realized we'd made a huge mistake – even though Mike asked us if we were sure and even though we'd painted samples on the house and looked at them in different lighting, we'd chosen a color we couldn't live with! By this time, Mike's crew had almost finished the trim, but he barely blinked when we told him the body color had to be changed. He literally sold us the paint he'd picked up that morning to use on his own house and repainted our whole house that same day! Our mistake ended up delaying his crew by a whole day, but he never showed any frustration with us even though we're sure he must have felt it. Our air conditioner removal project turned out beautifully – you would never know we ever had two large air conditioners in the walls. The siding tiles were placed perfectly and the interior drywall finished and paint matched expertly. Our whole house feels and looks brand new – our neighbors have been complimenting his work all week! We love Mike's paint on our "new" house! From finish to end, all those projects took five full days. Mike and his crew work hard and work seven days a week – they only ever took a half hour lunch onsite each day, no other breaks. He arrived at 8 and left at 5, like clockwork. Mike provided all materials – he never once asked us to pick up anything for any of the projects. He threw in a couple of smaller projects at no cost that enhanced the paint job - that meant a lot to us personally. He uses quality Sherwin Williams paint – a little more expensive, but certainly worth it. We can't say enough nice things about Mike and his crew – his word is definitely his bond. We will be asking Mike and his family back for future projects!

- Laurie G.

Did fantastic work, used time well. Kept things on schedule, completing work without interruptions. Outstanding professionalism.

- Marilyn B.

Built Construction & Electric LLC

The whole project went extremely well and was on budget. Ryan was easy to work with, professional and kept in communication through the entire project.

- Carla B.

Dan Vargo and his crew are the best in the Tri-City area. They do just about any type of construction; new and remodel. Dan just built a carport for me and it turned out fantastic, and for a very reasonable cost. I give him a five star rating, he is the best.

- Wayne P.

The Columbia Basin Handyman LLC

Mike Danzow was such a pleasure to work with and did a wonderful job. He also found and cleaned up a toilet leak - we were so lucky! We are prepping our house to sell and he took care of a wide variety of jobs with ease to get the house looking great. Looking forward to working with him again next time we need help!

- Sorcha F.

Kevin's Handyman Services

The time required for the job took a little longer than originally expected but the quality of the finished work was very much worth the wait.

- Jeff K.

He called ahead of time to let me know when he would be there.  The first day was mostly spent removing the old rotting wood and cleaning up the mess.  The next day he completed a tremendous amount of the siding.  During this process, he removed our exterior lights, house numbers, etc.  Within the next two days, he finished the entire project, replaced the exterior light fixtures, house numbers, etc., cleaned up, including sweeping the driveway, walked us through what he had done, and reminded us that if for any reason we weren't pleased, to call him.

- Jeanne H.

This project was for three bathroom remodels in a 1960 single level ranch - the bathrooms hadn't had much updating.  There was extensive wallpaper in two of them which had to be removed (this is a terrible job!) followed by wall prepping.  The powder room proceeded without any problems and was done quickly. The guest bath required a few changes that were unexpected, such as moving the door frame to accommodate a 32" tub instead of the 30" originally in place, and moving the vanity light box.  Greg and Donnell were always happy  to do whatever I wanted, and offered advise and tips along the way when unexpected things came up.  The en suite bathroom was a big mess from extensive water damage that we didn't know about.  When Greg took down the tiles parts of the wall completely collapsed from water damage (and everything looked great on the outside).  The wood beams were rotten, the sub floor under the shower tray was rotten and almost completely unsupported, and once Greg removed the tile flooring we realized that all of the sub floor had water damage and needed to be replaced.  Greg was suspicious and went into the crawl space under the house to determine if additional damage was evident, and it was.  This is a 1960 ranch house that has a strange support structure with support beams further apart than is typical.  The entire bathroom was essentially unsupported with the exception of two screw jacks in place (we knew about this from the home inspection but it wasn't clear the extent of previous damage).  Greg built an entire new support structure under the bathroom & shower.   As an add on we had Greg insulate our water pipes and replace some of the fiberglass insulation under the house. I was so pleased with the work and the overall attitude of Greg and Donnell that I decided to have them install two new skylights.  Right after purchasing the house I tried to have skylights installed but was told by the contractor that he couldn't install them because the HVAC ducts were in the way (they are flexible plastic, not metal).  When I mentioned this to Greg he laughed and said of course the ducts could be moved, they're flexible and extenders can by installed if necessary (it wasn't).  Now I have two beautiful skylights thanks to Greg & Donnell! Overall I really appreciated the communications between Greg, Donnell, and me.  We typically used text messaging which I find very convenient, and they could send me photos along with questions while I was at work.  I am a bit of a control freak and Greg and Donnell were OK with my need to know what was going on, and immediately if problems arose.  I plan on having them back in the early winter to replace an ugly stone fireplace facing and do some work on my kitchen.

- Nancy W.
Find General Contractors in
General Contractors in Richland