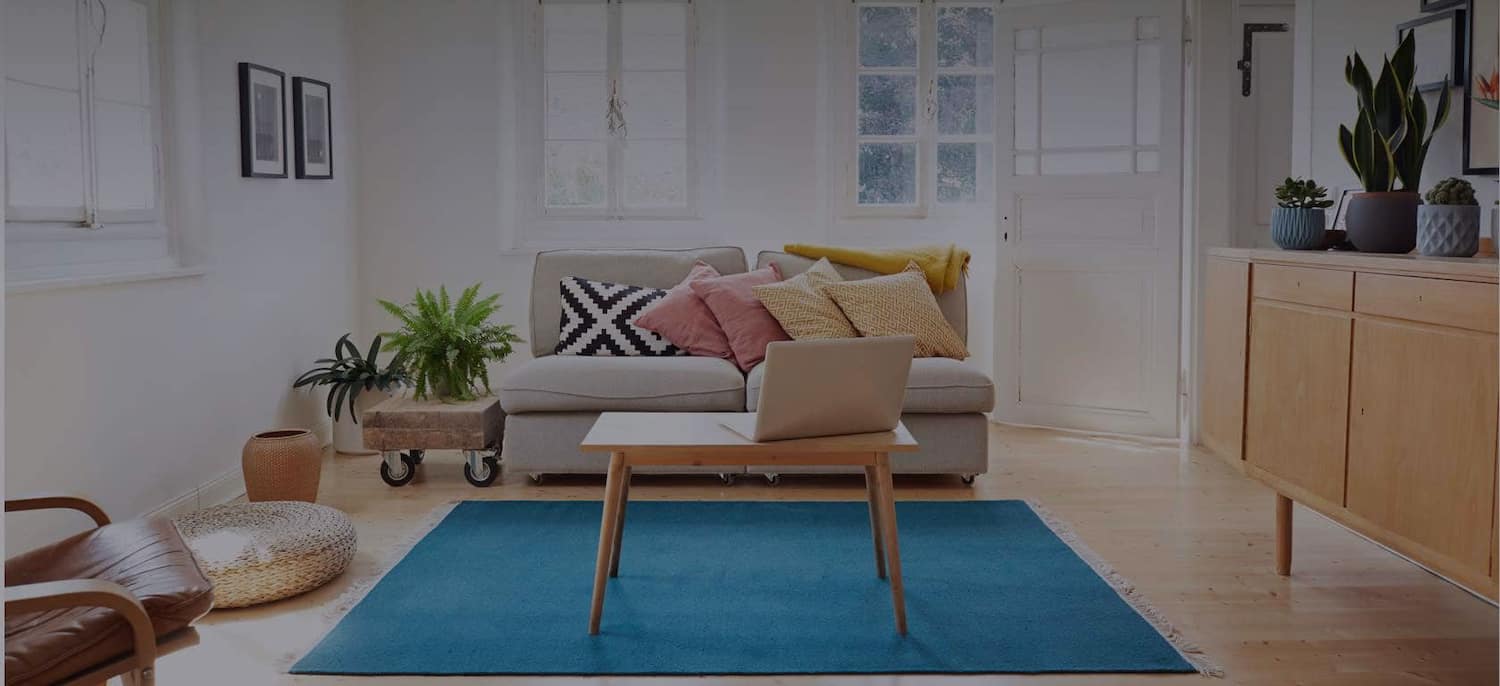 Get matched with top Drain Cleaning Companies in Warren, PA
There are 1 highly-rated local drain cleaning company.
Recent Drain Cleaning Reviews in Warren
Bollman Plumbing Services

Very good quality work, responsive, fairly priced, felt safe having him in my home without being present.

- Jennifer S.

Bollman Plumbing Services

Everything went great! They were very professional, and friendly. Rates were also very reasonable. Will definitely call Bollman Plumbing for our next project!

- Charles R.

Bollman Plumbing Services

I am very happy with the fixtures he installed. They look great and work great. He corrected the way the pipes had been installed many years ago when an addition was added to the house. He also replaced a badly plugged drain pipe and cleaned out the end of it. I am really happy with the way it all turned out. I have already told him that I will be having him come back to do some other plumbing work for me.

- David S.

Bollman Plumbing Services

It went great. This is an old house and the kitchen drain had a leak he changed the pipe. Was rusty old medal pipe now PVC. Shower drain leaked fixed that toilet unstable had wrong parts when your had been installed . A few weeks ago there was a leak in the wall and he fixed that. Great service great price was very professional . Will always call him again.

- Sue B.

Bollman Plumbing Services

I called Bollman's last night about a stopped up toilet, and eventhough I said it was not an emergency, Tom was here first thing the next morning.  He quickly fixed the problem and then I asked him about a dripping faucet.  He again, quickly assessed the issue and replaced the faucet.  His service was great and he had great costomer service as well as left no mess.  His fee was also quite reasonable.  I would recommend Bollman's to anyone in the surrounding area and will call him again if I have any future plumbing issues.

- Jennifer F.

Gugino Plumbing And Heating Inc

Again, we use them all the time for plumbing jobs - we have had them here to clear drains, fix sump pumps, remodel bathrooms, fix garbage disposals - you name it! We're considering getting central air, and I will not hesitate to call them for an estimate. You can be assured they will do the job well and in a timely manner. Everyone charges a lot - I feel I get my money's worth with Gugino's and it is worth it.

- Lori W.

LINAMEN MARK PLUMBING & HEATING

Mark arrived the same day i called. He replaced a trap under my sink and tightened a bolt on my hot water heater that was leaking. It took less than an hour! i was quite pleased with his timeliness and the work.

- anne s.

Bollman Plumbing Services

I have had Tom Bollman as my plumber for several years. The price and date I put in are just approximates to fill out this form as he has provided service to me in two different homes on many occasions. He installed a high efficiency gas water tank for me.  That was an emergency situation and he came right away in the middle of the night. The next time I used Mr. Bollman, I had an upstairs bathroom leak into my kitchen. He removed and installed a new tub and drain at what I thought was a very good price. When I renovated a new house I purchased a couple of years ago,, I had him install my high efficiency boiler and water tank system. It was the first time he had installed that particular type. I got receipts for all purchases and his work hours in all situations.  He has assisted us since with new thermostat, etc. We have a friend who works with plumbing and he said that the boiler was installed very well, so I know Mr. Bollman  did a very good job with that new heating/hot water system. The only reason I rated two "Good" instead of excellent is because he was very friendly and outgoing (which is rather a bonus as far as I am concerned, but other people may not like that) and as far as price, I don't know what people expect.  I think he is quite reasonable and in line with other professionals in our region., so I haven't used a different plumber since I hired him so I cannot compare.

- Kendra O.

Roto-Rooter Plumbing & Drain Services

!The 55 foot sump drain pipe to the outfall was partially plugged with roots. Jason (of Roto-Rooter / Falconer) arrived on time and immediately set to work. Within 30 minutes he had cleaned out a large section of roots (from 4 inch ceramic pipe) and then completed going through the drain pipe to the outfall. He ran the cutter again through the pipe and once the line was clear, he flushed the drain pipe with water from the basement sump. He cleaned up the area around the work site, and was in his truck and leaving within 2 hours. Definitely would hire this kind of work from them again - hopefully won't be needed!!

- Joseph H.

PIPEWORKS PLUMBING HTG & AC

The job was completed in a timely manner and the owner was courteous and respectful of our property. We have not had any problems since his visit.

- Barbara A.
Drain Cleaning Companies in Warren
Business Description:

Delta Van Lines one of the most trusted Nationwide movers provides the first-class treatment that your belongings deserve. Our moving company offers a variety of moving services that can be customized based on your specific requirements. Are you looking for a local or state-to-state moving solution? Choose Delta Van Lines to ensure your moving experience is absolutely smooth and free from any kind of stress or confusion. If you are looking for someone to facilitate a residential or corporate ...

Recent Review:

Delta Van Lines was a terrible experience. They are brokers and don't let them tell you differently. My sales person, Natalie, was quite nice until I started having problems. Then she would not return my calls. She promised me that they used their own trucks and drivers ( except upon rare occasion ) . Not true. My pick up was "Big Boy Moving." Four guys in which one was on the phone the entire time, one was skyping in the bedroom with the doors closed and the other two were working. The head guy immediately told me there would be an extra $300 for a long haul and $150 for a bulk shipment. I had told Natalie the elevator was right there next to the loading dock at my apartment. She said no problem, no long haul charge. The bulk charge, I never did understand and they really couldn't explain it . When I called Natalie while this guy was trying to collect this money, she said and I quote "Well I will never use them again.". She said she would call me back and that's the last I heard from her. I was stuck. I ended up calling Big Boy Movers and they had no answers either. Before the movers were done, they came right out and asked me for a tip. Of course I gave it to them, they had my stuff. But they literally asked me. This was the most unprofessional experience I have had moving. I have written an email to the manager Joshban Molina who has never responded. Natalie stopped communicating the minute she had my money. The only good thing that happened was that they were on time. I do not recommend this company at all. Besides the rudeness of the actual movers, there was no support from the company I had hired, Delta Van Lines. They could have cared less.

Reviewed by Cathy A.

Business Description:

Pipeworks Plumbing and Heating is a small business that offers a wide variety of services to the Warren County community and surrounding areas. Some of the offered services are plumbing, heating, air conditioning, backflow prevention and weatherization. Customers often are scheduled the same day they call depending on circumstances. Pipeworks also offers emergency services 24/7. Please visit our website for more information.

Recent Review:

I would not recommend this company to anyone. My 69yr mother-in-law has broken water pipes in her well-maintained double-wide home that is on a residential street. She has insurance on the lines and the insurance company hired Pipeworks to fix her broken pipes...this was 3 weeks ago and she is still without water. She is hauling gallons of water to use in her home. She has been continually pushed off because "we are very busy". She called again yesterday to be told they cannot get to it until at least next week. I left a message with the company to request a status update and to inform them that this was not acceptable and that I would be call the BBB and PUC if not resolved this week as they have left a senior citizen without water in the snow and cold for over 3 weeks. The owner called me back and as soon as I answered, he started yelling at me for threatening him and he proceeded to make false accusations against my mother-in-law. (He said her pipes broke because of no heat, however we have the electric receipts to prove that house was heated.) I tried to tell him I was not threatening, I was requesting that he provide the service he was hired to do however he would not let me speak. He finally told he was rejecting the claim and in his anger admitted that he and "his men" were not going under a trailer let alone work in a swamp...if that is the case, then why even take the job and make a woman wait over 3 weeks for water!!! Just be honest and forthright upfront if you cannot handle the job. Yes, there is a water leak..it is going to be wet. On a positive note, since he has now rejected the claim, within less than a day, we were able to get a professional and knowledgeable plumber to come to her home and is working diligently to resolve her issues. Prior to my father-in-law passing, this company was sent to repair a line in their home by the insurance company and he was very disrespectful towards my in-laws and complained about going under the house. I have asked the insurance company to not allow this man nor his company anywhere my mother-in-laws home in the future and have filed a formal complaint against his company.

Reviewed by Amye B.

Business Description:

Recent Review:

I will never call this company again.


Reviewed by Suzette L.

Rating Not Available

Pros who have not yet received a review do not have a rating displayed.

Business Description:

My company is owned and operated by myself, if needed, i have help available.My work is neat and clean.I am insured.I am a registered contractor in Pennsylvania. I am licensed to work in the city of Jamestown, NY.I have eight years experience in plumbing and hvac.

Business Description:

Antz Energy Systems Inc. is a family owned and operated HVAC and Plumbing Contracting Company founded in 1946. We install systems and provide and 24 hour service to Residential, Commercial, and Industrial Customers.

Recent Review:

They are a good company to deal with and were responsive when they came to our house for the bidding process. Their work was true to their bid and their craftsmanship and follow-up was good when fine tuning the system. Overall it was a good experience and I recommend them. I will use them again in the future.

Reviewed by James D.

Recent Review:

The workers are always nice and leave the area clean. They keep us informed, very good.

Reviewed by Kathy F.

Business Description:

We are a locally based business serving Warren and the surrounding area for more than 50 years.

Recent Review:

Soon our sink was draining well. I appreciated that the plumber who showed up was very careful not to soil our rugs or anything else. Very courteous and professional at all levels. I will definitely call on them again in the future if the need arises.


Reviewed by Debbie P.

Business Description:

Additional phone - (866) 637-9345. Additional email - contact@rotorooterjamestown.com. Additional DBA - Mills Enterprises LLC.

Recent Review:

!The 55 foot sump drain pipe to the outfall was partially plugged with roots. Jason (of Roto-Rooter / Falconer) arrived on time and immediately set to work. Within 30 minutes he had cleaned out a large section of roots (from 4 inch ceramic pipe) and then completed going through the drain pipe to the outfall. He ran the cutter again through the pipe and once the line was clear, he flushed the drain pipe with water from the basement sump. He cleaned up the area around the work site, and was in his truck and leaving within 2 hours. Definitely would hire this kind of work from them again - hopefully won't be needed!!


Reviewed by Joseph H.

Business Description:

20+ Years Experience, Proudly serving Chautauqua and Parts of Cattaraugus County, Free Estimates, Family Owned & Operated, 10% Senior & Military Discounts, Professional Service & Installation, Honest, True Pricing. ***Replacement Special $250 off High Efficiency Furnace or Boiler installed or $500 off a new High Efficiency system installed*** Mark P. Mullen sr. DBA

Recent Review:

We supplied the boiler and parts for the job. Doug was unprepared for the job and cost us an additional 3 days of work and close to $1000 extra as we tried to overnight parts that he didn't even know he needed. We are a supply company that is trying to get energy efficient appliances into customers homes. We ended up dealing with the home owner after the foul words and vulgarity started. The boiler is up and running for the customer. No thanks to Doug Fox.

Reviewed by Robert C.

Business Description:

Additional Fax -315 789 0145

Recent Review:

We noticed that when we ran our hose water was leaking from the indoor wall. Called D'Amico and they within a few hours of me calling. The tech initially was concerned that there was a water line leak, checked for that, and ruled that out. He then got to the hose bib and saw there was a small leak, got a replacement and installed that. I would happily use them again if we needed plumbing work done.

Reviewed by Ron S.
Explore Our Solution Center for Helpful Drain Cleaning Company Articles
Find Drain Cleaning Companies in
Drain Cleaning Companies in Warren