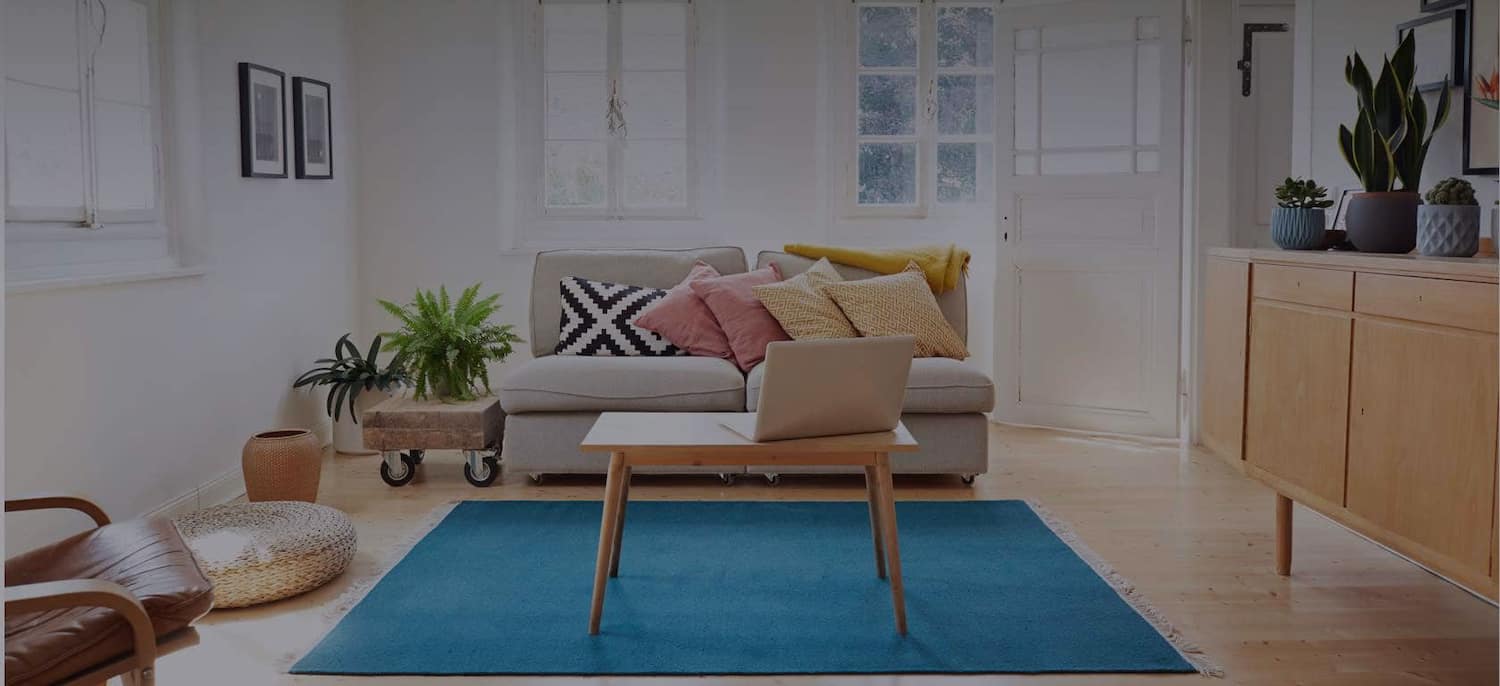 Get matched with top General Contractors in Syracuse, NY
There are 17 highly-rated local general contractors.
Recent General Contractors Reviews in Syracuse
BASS PRO CONSTRUCTION & PROPER

Everything came out amazing! Our basement was just a slab and they turned it into a fully finished room with huge walk in closet. Our bathroom was very 70's. They opened it up and added a open closet concept and the subway tile work in the shower is immaculate! All in all, great experience. Highly recommend to anyone looking for a great contractor. Next up for us, the kitchen!!

- Joel C.

Excellent!! So polite.. professional.. speed of service was phenomenal! I am hiring them again to do a bathroom/kitchen remodel as well.

- Riccarda J.

Hired Eric for many jobs. Was pleased with his work and have more but he doesn't take or return calls anymore and seems to have no interest in making good on two repairs that he performed that developed problems shortly after. He was always paid and there were no issues working together and his wife was even cleaning for us until the pandemic began and we obviously couldn't ask her to come under those circumstances. When I called him a month ago he had an employee call us back who told us he was sick and now I see on here that he has actually been working. Why couldn't you call Eric? What happened that you cannot even work with us to fix minor things that are having issues since your repairs? After the amount of business we have given you without issue, this is rather disappointing behavior and now I have to pay someone else to fix your work and you have chosen to throw away a good client? If you had a problem you could have just said so.

- Debbie M.

DiMartino Construction & Remodeling

Exceeded expectations. John and his team delivered on all aspects of my new deck build. He also aided in the design and was spot on for all recommendations. My 12x24ft deck was built in 2 days and he stayed within my budget.

- J G.

DiMartino Construction & Remodeling

Job went really well! The house looks beautiful! We feel like we have a new home. John, Ken, and their crew were punctual, professional, polite, and they were very responsive to all of our requests. They kept a really clean worksite and made the whole job a pleasant stress free experience. I find this amazing give that the job was large and took 1.5 weeks to complete. Thank you DiMartino construction for a job well done!!

- Thomas R.

DiMartino Construction & Remodeling

My wife and I are extremely well satisfied with the job that John DiMartino and his crew did for us. We had the entire house resided, 13 "new construction" windows installed to replace the old ones, significant repairs to a section of wall where a much water damage was discovered, and new gutters installed. John worked with us to help pick colors, materials, and styles and measure for windows. He explained the entire process of residing and window installation so we knew what to expect when the work began. His estimate was detailed and complete. So everything went smoothly, and there were no surprises. As for the crew, they clearly know their work, and do it well. These guys got after it all day long, and worked efficiently and effectively as a team. And they are clearly focused on ensuring that the customer is satisfied with the results. So overall we were highly pleased with the entire process. We believe the work was fairly priced, and that we received good quality and value for our money. We would certainly use DiMartino Construction again, as well as recommend them to others.

- Karl B.

DiMartino Construction & Remodeling

Better than I could have hoped for. The two guys assigned to my project (John & Kevin) were always on time. The site was ALWAYS cleaned up after they left for the day. They were courteous and professional. I would hire these guys back in a heartbeat! I could not have been more pleased.

- David D.

DiMartino Construction & Remodeling

Very well done, LOVE IT!! They were very professional and helpful. Went out of their way to make me happy.

- Kelly G.

DiMartino Construction & Remodeling

I contacted DiMartino C & R for an estimate on siding and partial roof repairs. During the estimate process the roof work was found to be more extensive than I thought so I chose to proceed with full roof replacement. John DiMartino was very professional in his quote and his responses to my questions and concerns. He also was very good at working with my schedule and those of other contractors as well. His crew was at all times professional and helpful as well as very attentive to cleanup of work areas every day. They also were very good at handling minor details and issues as they arose, including these as part of their work rather than adding cost for little things. I am very happy with the work performed by DiMartino Construction and Remodeling and would definitely come to them for work in the future.

- Ronald L.

DiMartino Construction & Remodeling

It went very well. All the workers were professional and did the job in a timely manner. The project went a little over in time due to rain but nothing that could be done about that, still came in right on budget. Just wanted to update this. My roof was done 2 years ago, recently we had a small section of shingles just come loose and slide off the roof (overall the rest of the roof has been fine so not sure what happened). I called the owner up he still had my info in his caller ID and remembered the job. He told me he'd swing out that way and take a look as soon as he could. In less then a week I got a text from him letting me know he was heading to the house, then he texted me again as soon as he was done. Very prompt and I didn't even have to miss any work.

- Justin S.
Contractors in Syracuse
Ithaca,NY

Angi Certified Businesses

These Businesses meet our standards of certification, which include:

The owner, principal, or relevant manager passing a criminal background check
Required to have applicable state and local licenses
Maintain an average star rating of 3.0 or better on our network, if they have at least one review
Paying to advertise their services
Meeting any other eligibility criteria required by Angi

Business Description:

My recently formed company, Ogata Solutions, was created as an extension of years of remodeling work. In 2016 I undertook three total home remodels, facilitating the subcontractor scheduling, and maintaining vigil while the general contractor was away. Now that I am here in Ithaca I plan to grow my presence in the community by serving clients with best industry practices and safety at the top of mind. My sustainability background and business acumen gained during my master's matriculation in ...

Recent Review:

Excellent Ogata solutions were prompt, did an excellent job I would hire them again in an instant!

Reviewed by Jeanne C.

Business Description:

The McClurg team has a long-standing reputation in Central New York for offering well-conceived, knowledgeable solutions that meet their clients' design, remodeling and construction needs. The company, which was established in 1978, undertakes about 200 remodeling projects a year. These projects are of all sizes and include kitchens and bathrooms, exterior living spaces, basement conversions, additions, and large-scale renovations - both inside and out. The company also handles commercial rem...

Recent Review:

Overall, everyone I spoke to was very professional and polite. The person who set up our appointment called as soon as I requested a quote online. I wasn't crazy about being asked if I had a spouse- I know there was a time when that was an acceptable question, but that time was the 1970's. From that alone, I knew this was a company that typically worked with older and wealthier clients. We are not 1%ers and are relatively young home owners in a working class neighborhood, but we pay our bills on time, which I believe is the requirement for hiring a contractor. The representative that came for our estimate was overtly friendly, punctual, and professional. She explained all the things that could go wrong, what they could find in the walls, and how slow leaks could add $10k+ to a $30k-$40k base estimate-without changing the layout. She explained that the company was large and had multiple departments, specialist, and hands-on care that generated overhead which why their estimate was twice our highest estimate, three times our lowest estimate and that we could certainly find someone to do the work for closer to the $15k we're expecting, but they wouldn't be insured or secure permits; this, for the record, is not true. The website she directed us to for the area average and "cost vs value added" lists $20k as the average price, still $10k-$20k below her quote. She suggested we replace the tub and not do any other work because it wouldn't be a good investment. She asked us if we work from home and when we said no she asked if we work, presumably because we were home in the middle of the day. From beginning to end, it felt friendly-insulting. It felt like our base estimate was the "no way am I taking this job" highball estimate. Especially when compared to the amounts listed by other reviewers for this type of work from this company, which are in the $15k range. For the record, my marital status is not related to the work I want done and not everyone works Monday-Friday 9-5. We did manage to purchase a house, after all. I'm sorry my house and my neighborhood weren't good enough for this company- actually, no, I'm not. Overall, huge disappointment and a waste of everyone's time.

Reviewed by erin b.

Liverpool,NY

Angi Certified Businesses

These Businesses meet our standards of certification, which include:

The owner, principal, or relevant manager passing a criminal background check
Required to have applicable state and local licenses
Maintain an average star rating of 3.0 or better on our network, if they have at least one review
Paying to advertise their services
Meeting any other eligibility criteria required by Angi

A Super Service Award goes to providers who have achieved and maintained a superior service rating on Angi.

Business Description:

With over 35 years as a family owned business thru 3 generations in the construction, contracting and home remodeling business, we bring to you the finest quality in residential and light commercial improvements. Whether you need an new Siding, Windows, Roofing, A new deck of any type or addition to your structure, a kitchen or bathroom remodeled, a basement refinished or more, DiMartino Construction & Remodeling is your ONE STOP SHOP FOR ALL OF YOUR HOME REMODELING NEEDS. . Please call us f...

Recent Review:

Excellent team showed up On time daily as promised. Team cleaned up after each day. Team checked in with us frequently making sure we were satisfied with work being completed. Team was polite and tidy. Very satisfied with the work completed

Reviewed by Lisa and John D.

Norwich,NY

A Super Service Award goes to providers who have achieved and maintained a superior service rating on Angi.

Business Description:

Broad vision. Careful thought. Hand-crafted design. Thats our motto. No job too big, or too small. We specialize primarily in kitchens, and baths. From complete rip outs, to direct replacement. We also do a wide variety of residential renovations such as, windows, doors, flooring, decks, additions, etc. Put your trust in a company who will not only get the job done, but will get the job done the right way. Free estimates.

Recent Review:

Matt has consistently gone above and beyond in his work. I have worked with many contractors in this area and he is the only one I will now use. The work is done quickly, beautifully and at prices that can not be matched. He is conscientious, on time, thorough and holds to his quoted prices. I have recommended him to several friends who are as equally happy with his work. Aside from the home repairs. He designed and made from scratch a gorgeous large shadow box to house my husband's guitar. Matt has also helped me figure out some redesign ideas that I will be having him do that I would never have thought of myself. I cannot recommend Matt highly enough. He is honest, respectful and his work is done to the highest standards!

Reviewed by Lisa T.

Business Description:

Ames Custom Woodwork is family owned and operated, specializing in custom picnic tables, dining and coffee tables, chairs (basic or Adirondack), and book cases. We create handcrafted, one-of-a-kind projects for you to enjoy for years to come. When you place a custom order, you are guaranteed a truly unique piece that is crafted to bring your vision to reality. With over a decade of experience and commitment to customer satisfaction, we have the ability to bring your ideas and dreams to life...

Recent Review:

Larry did an excellent job in a timely manner and we are very pleased with his work. We had gutted the downstairs of our house and needed a finish carpenter. I wish we would have engaged him sooner, but he fixed issues we had with several doors that needed replacing and reframing. We will be keeping his number handy for any future projects in that house!

Reviewed by Richard M.

Business Description:

We do not manufacture windows or doors for homes nor do we use Insulated glass. Strafford Window Mfg. manufacturers custom wood windows for barns, sheds, stables, pool houses, cabin, porches and interior applications in the home. Our windows are made of all wood and single strength glass. Call for pricing on Tempered glass. Strafford Window MFG. manufactures Sashes, Transoms, Single Hung Window Units, Hopper Window Units, Fixed Window Units and Screens.

Recent Review:

These windows are solid, well built and look great. I will be ordering more for my house.

Reviewed by Don P.

Business Description:

Van Derhoof Roofing has been the industry leader in Central New York since 1939. A family run company now in our third generation, Van Derhoof Roofing prides itself on our service, dependability, no matter the size of your roofing job. Our reputation is based on these philosophies that we practice every day. Our qualified staff and factory trained, master roofing applicators will get your job done right and put your worries to rest. We look forward to helping you will all of your roofing, sid...

Recent Review:

the job went well It took two days. They made sure the roof was leak proof before leaving for the day. They also did a great job cleaning up after their work was completed. The quality of work was excellent

Reviewed by Tom B.

Business Description:

our company was started in june of 2007 on the premise of offering customers reliable and economical home maintenance.we do not use subcontractors on any job we do we have a total of 4 employees with over 30yrs experience in home maintenace,we never charge for estimates,everything is done in writeing,all work is guarranteed or your money back.

Recent Review:

Don arrived to look at our possessed 3yr old Samsung electric range. He assessed the it was likely the computer board and we ordered it and he can back to fix it. He is a really nice honest guy who follows through with kindness and respect. Very knowledgeable and great customer service. Terrific!

Reviewed by David G.

Business Description:

His and Hers Fix-Its is ( A Division of Reno Build Services) Syracuse-based, small business run by a husband and wife team with 40+ years combined experience in home remodels, repairs and overall home maintenance. Serving Onondaga County, all work is completed by the contractor and as jobs require with the help of his wife, the general manager. Independant contractors will be referred for work not within the range of that described for this company. Jobs are priced per project or repair so th...

Recent Review:

They were nice, but the husband was telling me that I was being too picky wanting things fixed (that a relative who did the work, did not do or do right). If he would have said it once or twice ok, but if i'm willing to pay for something to be done, I want it done right. I asked for a quote on kitchen remodel and they never got back to me. I wouldn't hire him if you want things fixed up.

Reviewed by Kelly D C.

Business Description:

The mission of TJ Reilly Construction is to provide innovative, reliable, and high quality services to clients throughout Central New York. We fulfill our mission by developing highly trained loyal employees who work as a team to anticipate, identify, and respond to our client's needs. We are driven to lead the industry by recognizing that every detail of a projects design is a step on the stairs to excellence! We offer free written estimates and provide prompt and courteous service. We carry...

Recent Review:

Excellent!! So polite.. professional.. speed of service was phenomenal! I am hiring them again to do a bathroom/kitchen remodel as well.

Reviewed by Riccarda J.
Find General Contractors in
General Contractors in Syracuse