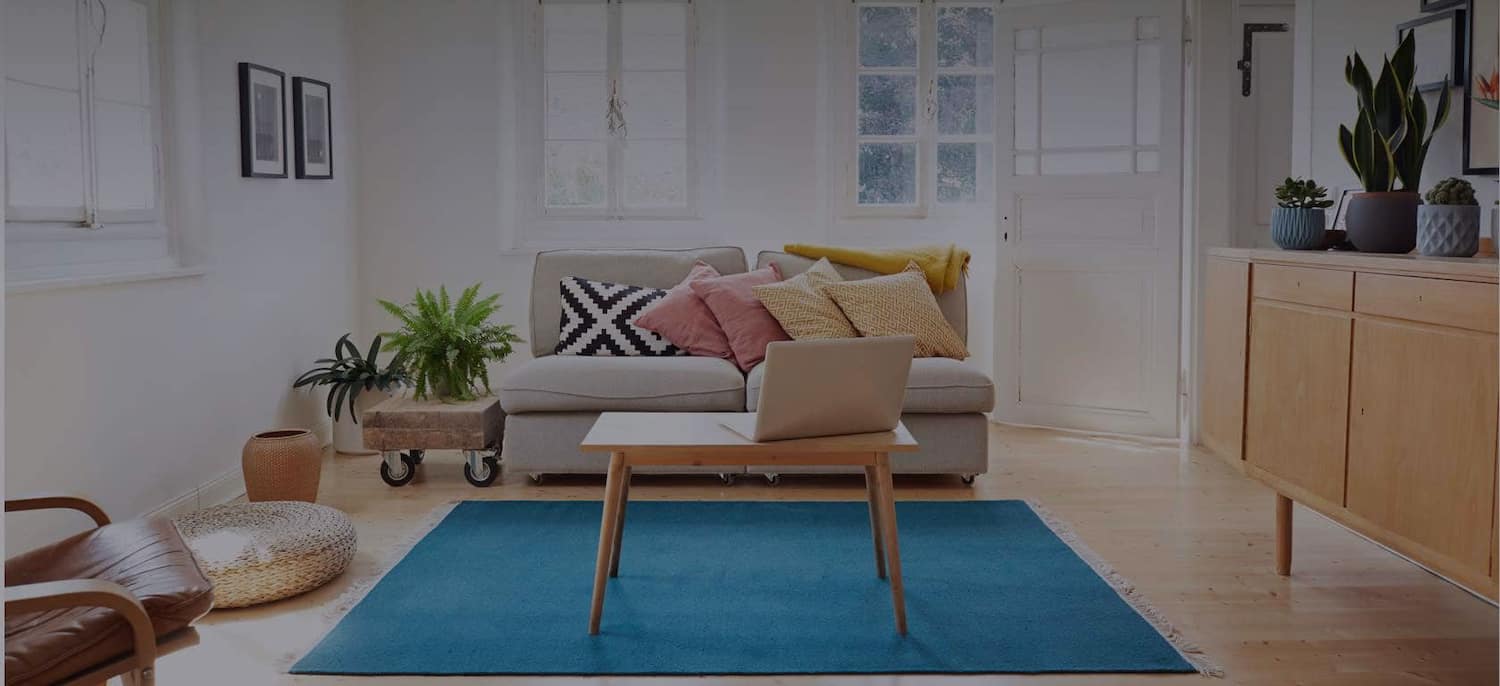 Get matched with top Insulation Contractors in Wellington, NV
There are 5 highly-rated local insulation contractors.
Recent Insulation Reviews in Wellington
We bought a new build house last year and then discovered that the builder did not install insulation in the attic over the garage. I regularly work in the garage and temperature extremes were too much. I went to the local big box stores to price DIY insulation and then went online to check professional options. That's when I found Energy Masters and contacted them. Mary responded quickly, made an appointment to check the attic and then gave us options for R-value and price. After comparing the price for a DIY project and their estimate, it was a no-brainer to have the work done by professionals. Her technicians showed up on time and were very courteous and professional. They were done in about 3.5 hours and cleaned up. We are very happy with much more tolerable temperatures in the garage. If you need this work done, call Mary.

- William D.

RJ was the tech that came out. He was very polite, courteous, professional, caring, and overall a very wonderful individual. From the very first time I received a phone call from them, in August, I have received nothing but professional and courteous, 1 on 1, customer service. Every person I have spoken with, including the owner, have all been warm and wonderful individuals. This company offers a payment plan with no interest charges, which is very rare and unbelievably good customer service to me.

- Sher F.

The men who came to our home were very intelligent, knowledgeable about the product, and hard-working. They went into the attic and crawled under the house without skipping a beat! The installation was done in great time and the techs knew what they were doing! I cannot believe how fast they did the job, but more importantly, they did the job so that we know it will provide heat and air conditioning when we need it! They tested and re-tested the controls and made sure everything was complete before leaving! If you are getting work done of this type, use Sierra Air! They Rock!!!

- Tony W.

The owner Mary does the inspection and estimate. She is knowledgeable and willing to share by answering questions. They blow in nontoxic foam and use batting below that was not fiberglass. They seal the house and make repairs to achieve a total seal. This is a huge plus for me because now the bathroom exhaust fan is even more quiet and I'm sure draws better. The installers are hardworking, very friendly and also open to answering questions. They enjoy working together and create a pleasant experience for the nervous customer! I have complete confidence their work was of an excellent standard.

- Pat B.

My house was built in 1911. There was really no insulation left except some old newspapers. I first contacted Energy Masters April 2014 and met with Lesley. She was punctual and took her time in discussing my needs and her recommendations. She did a thorough evaluation of the attic space and basement areas. I explained that the house would be undergoing extensive renovations and upgrades over the next six months or longer which would include a new HVAC system. In addition, I explained that I would be managing this renovation project from Virginia, 2500 miles away. She said that it would be no problem and to just let her know when I was ready for the work. The next day I received the quote and submitted our deposit a few days after. Over the next nine months Lesley and I kept in contact and I updated her on our contractor work progress. In December 2014 I contacted Lesley to let her know my contractors were ready to seal the attic. We booked the work for three weeks later. The Energy Masters team completed the work in two days. Energy Masters and Lesley were great to work with and very accommodating to the renovation schedule. I would hire Lesley and the Energy Masters team again and highly recommend them for any insulation needs. They do great work at a fair price.

- Dan and Kimberly M.

Let me save you time (and money in utilities) . If you need ANY services Energy Masters can help with, look no further. Absolute professionals every step of the way, with very extensive knowledge of the industry. I've been in commercial property management for 20 years and I've rarely encountered a company, professionally or personally, wherein every single person involved with the project cares so much about their quality of work. I would have expected to pay much more for the resulting success. We've now had record cold and record heat in the short 2 months since the project was completed so I can give a fair review from both perspectives. Mary accommodated our schedule by coming on a Saturday morning to perform a no obligation audit. I can't express how happy we were to have made that decision. Mary spent a long time in the crawl space and in the attic, taking photos all the way so we could see the issues. 1) We have been in our home 3 years and never knew we had NO insulation in the crawl space (we'd never gone down there and the home inspector did not bother to mention this). I'd always wondered why my slate kitchen floor was SO cold. None of the pipes were insulated. The dryer hose had 3 - 90 degree 'kinks' in it which Energy masters rectified for us.2) The insulation in the attic was all to one side, leaving the other side with none. None of the duct work was insulated, etc. Air leaks everywhere. 3) Even though we had the heat set at 70 degrees I had always felt cold in the winter and the air from the heating ducts seemed to blow cool. Mary showed us how the ducts were not sealed properly which was allowing the cold air from the crawl space to be blown up with the warm air. Not only did this cause us to run the heat much more often, that undesirable crawl space air was infiltrating our home. YUK!4) There were a number of other small issues taken care of, as well as a couple more we will address in the near future. When Mary says a 'complete audit', complete it is! To address the air conditioning: My (retired) husband is at home during the day so he knows when the air conditioning (or heat) usually kicks on. It was 95 degrees outside and he expected the air to go on at 1 pm, as in the past. Not with our new insulation! The air did not go on until 5:30 pm, ran a couple short times maintaining the 72 degrees we'd set it at, and then it was time to turn it off and open the windows for the evening. I can't wait to see our NV Energy bill for the past month; (when's the last time you could say the, eh?) Our last one was down $56 from average, taking into account corresponding temps of the prior year. This project was to be a 10 year payback. I have no doubt it will be far sooner. One final word about the employees who worked on our project with Mary, Adolfo and Marcos. Again, professionals with great knowledge. They worked methodically, carefully and took great pride in their work. You felt that your project was their only concern - no rush to finish and get on to another job. Just as we felt 100% comfortable with Mary being in our home, we felt as comfortable with Adolfo and Marcos being there. We went about our daily business and just had them lock the house when they were through for the day. Not may contractors elicit that degree of trust. Thanks to you all for an job very well done!!!

- Phyllis M.

Company performed energy audit, prepared an estimate of services they could provide and, after my giving approval to the quoted price, company performed the services. Bid price included federal energy credit for specific services they performed. I had additional work done so my total of the $4,800.00 was $1,800. This included the new recessed light air tight canisters which was not included in the actual quote. At this point I am quite satisfied with the work done as well as the price quoted. All personnel were quite professional. Follow up post visit approximately 1 month later in accordance with state/federal requirements for company to qualify for federal tax credit testing was done. Pre/Post improvements could be read from their findings as well as I could physically experience the insulationand light fixture improvements almost immediately.

- Patti B.

Mary (owner) came out promptly and took all measurements and photographed areas of weakness so I could understand her recommendations. She provided a detailed 15-page report of her findings and recommendations along with her proposal to correct all weaknesses. After I approved her proposal, her three-man crew arrived on time and quickly began by sealing all areas of potential and actual air leakage into and out of the attic space. The next day they began the insulation process using batting and blown insulation. The previous insulation just filled the space between the 2x6 joists. When Energy Masters was finished, it was difficult to even find the joists because they were under so much insulation. The crew was very clean, polite and professional. They cleaned up after themselves every day and left the house cleaner than it was when they began. Mary was very responsive to all questions and concerns I had and addressed them all promptly. This insulation upgrade was part of a full HVAC upgrade project and worked seamlessly with the HVAC contractor. I would recommend Energy Masters Reno without reservation to anyone needing their home or business insulation evaluated and/or upgraded. They provide a professional service at a fair price.

- Dick F.

The manager came out and did an energy audit and recommended a couple of different insulating alternatives. They made an appointment to do the job about two weeks later, over a three day period. They arrived on time and worked continuously all three days. They were good (although not perfect) at keeping the house clean as they worked and the house seems to be very well insulated now.

- Lee G.

Another winter had gone by with me paying astronomical energy bills and still being cold so I was wondering what could be done to a 27 year old 2x4 stick-built house to at least keep warm at that cost. A postcard in the mail introduced the Home Free Nevada energy upgrade incentive program and Energy Masters was listed as a provider on the Home Free Nevada website. They seemed to be a locally owned, well established company with a very informative website. In May Mary Winston came out and did the blower door test, crawled around the attic & crawlspace taking pictures and showing me many instances of air leaking in or out of the living space. The blower door test showed the house to not be terribly leaky but with definite room for improvement. I told Mary of my intention to replace the worn out cloudy old aluminum windows and she said unless windows are single-pane or especially leaky they don't recommend replacing them due to relatively little bang for your buck. The appliances were checked out too. She also took a years' energy bills with her. About a week later she brought them back with the report and two projected savings sheets, one for just the insulation upgrades and one adding a furnace upgrade because the furnace was an old 70% efficient model so it was recommended I consider replacing it. The quote was $4330 to perform all the insulation upgrades and the rebate would be $1000 back. She also advised me that the program might be increasing the rebate in a few months and she would keep me apprised if that happened. In August she let me know the rebate was increased to $2000 and I made an appointment for October. Luis and Ismael came to do the upgrades and the first day was sealing the living space and heating ducts. The next morning the furnace didn't kick on as it had the previous two mornings. Next was wrapping the ducts and installing the subfloor insulation batts and since the only crawlspace access was in a master bedroom closet they made numerous trips through the house with all this material. The mess was suprisingly minimal requiring just a normal vacuuming and dusting. The furnace return air duct was replaced due to it deteriorating and collapsing. This had been in Mary's report but had not been in the original quote because a relative of mine who is an HVAC contractor would be replacing the furnace and I thought the duct would be done by him. He advised they replace it because it would be buried in insulation when they were done. The fourth / last day they finished up with the attic insulation. They warned me it was a very dusty procedure and because the access was in the garage and the machine would be just outside the garage door, they recommended I move the car out and away. It was pretty dusty so I was glad for the warning. They are a couple of very nice and considerate guys, even offering to fix a couple of completely unrelated things at no charge. Mary did another blower door test at the end, revealing that the house was now so tight she was required to recommend use of an air exchange system. She said she'd bring the bill by the next day. The next day she called to let me know she was coming and that my rebate had been increased to $3000! When I asked how long I should expect to wait for the rebate she said it comes right off the bill instantly! That paid for a big chunk of the new furnace. Since the weather has been so mild for this time of year I can't give all the credit for the furnace hardly running to the insulation upgrades but I have noticed other things. 1) Usually once the swamp cooler is shut down the humidifier has to be kept running round the clock on medium-high just to keep the relative humidity around 30% but now it can run on low sporadically and stays above 40%. 2) Except in summer I almost always have run a space heater in the bathroom when I shower because it seemed drafty and I'd always get cold but I have only used it once since Energy Masters finished. 3) It's much quieter. The windows were replaced in July but it's noticeably quieter since Mary's team was here. Many improvements were made to the house this summer but I believe the upgrades done by Energy Masters to be the most worthwhile and will certainly save me money. The contractor who did most everything else on the house is my brother and he looked over their quote and said it was a good price even at the full $4330. If you think your house is wasting energy call Mary - you can't go wrong.

- CATHERINE R.
Insulation Companies in Wellington
Reno,NV

Angi Certified Businesses

These Businesses meet our standards of certification, which include:

The owner, principal, or relevant manager passing a criminal background check
Required to have applicable state and local licenses
Maintain an average star rating of 3.0 or better on our network, if they have at least one review
Paying to advertise their services
Meeting any other eligibility criteria required by Angi

Business Description:

When you are looking for a reliable and experienced team of Reno HVAC experts, look no further than Sierra Air Inc. Their NATE-certified technicians have the training and skill necessary to handle virtually any issue you may be having with your system. Residential or commercial, large property or small, this is the team you want handling the job. They have everything you need to provide maintenance, repair, replacement, and installation services for heaters, air conditioners, ductless mini-sp...

Recent Review:

Rapid job quote, quick installation service, and great follow up.

Reviewed by Don L.

Business Description:

We believe in safety,quality,principle, integrity and customer service as our most important attributes with a combined stucco industry experience of over 90 years. Estimates are always free. Fully licensed and bonded in Nevada, California and Oregon.

Recent Review:

NNL&P arrived on time, as promised, and completed the job ahead of schedule, even in inclement weather. Their crew worked hard to get the job done right, fixing another contractor's sub-par work. NNL&P did a great job and cleaned up thoroughly afterwards. When a few small areas of trim color were missed, Steve the owner, personally came out and made sure everything was taken care of to my satisfaction. I was given a fair bid and price for the job and they do good, honest work. Thanks NNL&P.

Reviewed by Jeff F.

Business Description:

The premier home performance contracting company in Northern Nevada, offering services since 2003. Up to 18 months interest-free financing available to qualified customers. Visa and Mastercard accepted.

Recent Review:

We bought a new build house last year and then discovered that the builder did not install insulation in the attic over the garage. I regularly work in the garage and temperature extremes were too much. I went to the local big box stores to price DIY insulation and then went online to check professional options. That's when I found Energy Masters and contacted them. Mary responded quickly, made an appointment to check the attic and then gave us options for R-value and price. After comparing the price for a DIY project and their estimate, it was a no-brainer to have the work done by professionals. Her technicians showed up on time and were very courteous and professional. They were done in about 3.5 hours and cleaned up. We are very happy with much more tolerable temperatures in the garage. If you need this work done, call Mary.

Reviewed by William D.

Business Description:

Our specialties are kitchens, bathrooms and home additions. We have put together an array of pictures to give you a feel of the work we have accomplished during our 25 years of service.

Recent Review:

They responded in a timely manner, but are too busy to give me a bid.

Reviewed by Dan R.

Business Description:

The majority of our business is insurance work; if you have wind, water or fire damage give us a call. We also tear down and set mobile homes.

Recent Review:

They did a great job, efficiently. Turned out better than it ever was before.

Reviewed by Milly B.

Business Description:

Additional DBAs - Porter Roofing,Don James Roofing,

Recent Review:

I recently had roof repair work done on my roof by D&D Roofing. I have used the same company for roof repairs in the past and all went well. In June,2019 I had an estimate for repair to my roof. The estimate was about $1800. When the work was scheduled two workers were on the roof for about one-half hour. I called D&D Roofing to state the cost was exorbitant for about ½ hour of work. There was not much cost in materials for the repair. D&D did reduce the cost by refunding $475 so I ended up paying #1,393. I will not be doing business with D&D Roofing in the future. I will be using reviews in the future to hopefully better scrutinize roofing companies.

Reviewed by Robert S.

Business Description:

Quality First Home Improvement, Inc. provides and installs a variety of home improvement products for residential clients throughout Northern California, including roofing, gutters, windows, all types of patio covers, cool wall exterior coating, solar systems, siding, stucco, decks and more. We are a Master Elite Roofing Contractor and have received GAF's Master Elite Excellence Triple award and PlyGem's Consumer Excellence award. Quality First Home Improvement also specializes in insulated p...

Recent Review:

First, let it be known that Quality First solicited US for business- not the other way around! One evening, while painting my front room, a canvasser from the company knocked on our door; wow! do I regret ever answering that door!!!! Long story short, after three visits and a very LONG sales pitch which involved at least a forty page portfolio, we finally agreed to sign a contract to have our house painted. The price was significantly more than what we expected, but because of the presence of lead paint - as well as being lied to and told that the paint would have to be removed to the bare wood was exposed - we agreed on a price of 40,941 for the job. Of course, it didn't help their cause when Oleg threw in a manipulative little statement that was reminiscent of some of the things I used to hear from my mother: "two employees in addition to the canvasser have invested numerous hours in bringing this contract to the table; how could you just back out now?" I let that little bit of unprofessional sales behavior go, but I did not forget it. Now, I see that it is probably pretty representative of how they deal with customers. Since then, we have spent countless hours choosing paint colors, not to mention completing a goodly amount of prep work in anticipation of finally getting this job done. Needless to say, Covid 19 has slowed things down considerably, but we continued to rest assured that all was well; after all, we had a signed contract with a professional company. Well, boy was that a stupid assumption! Today, Chris called - amiable, "born to be a salesman" Chris who did all the right things to connect with us, right down to telling stories about his baby at home - and informed us that they had low-balled our quote and would need another $25,000 ( an additional 61%!!!!) to complete the job! Supposedly this diamond rated company doesn't have the proper equipment to paint a Victorian (one might ask then, why were they canvassing our neighborhood???), and the extra cost would be necessary to secure the proper scaffolding. Are you kidding me? That is almost 50% more - on a price that was unbelievable in the first place!!! You can bet that we reminded them that we have a contract; we reminded them that from our dining room table, Oleg phoned the owner/president of the company to go over numbers before we ever signed; and we also reminded them that they had a legal obligation to eat the extra cost. What we didn't say was that we believe that this deserves a visit to a lawyer, and we will be doing so at our first opportunity! Chris and Oleg: you lost out today on a lot of future sales! We live in a pocket of historic homeowners who are in constant need of home repairs, and we were prepared to tell everyone what we knew of you - what nice guys you were; how honest you were, blah, blah, blah. As of today, however, we will shout to the moon that your diamond certified company -apparently diamonds are not what they used to be! - does not uphold its contracts!

Reviewed by kimberly w.

Business Description:

PRS is owned and operated by Nevada natives, Anthony and Tamara Cicchetti who have been in the roofing business for over 20 years. Professional Roofing Services leads the competition in residential roofing with a record of success based on years of professional performance delivering dependability, longevity, and building strength. A major contribution to our success is that PRS recruits, hires and retains highly skilled individuals at all levels of our operation. Our knowledgeable and expert...

Recent Review:

They destroyed my cameras that were mounted to my roof. They worked on my house when I was out of town. I came back to all my cameras laying on the ground and the cables were all severed. I spoke with Gary many times but all he wanted to do is argue about it. This was a very bad experience!

Reviewed by Brenon Y.

Rating Not Available

Pros who have not yet received a review do not have a rating displayed.

Business Description:

I have 4 other people who help me on bigger jobs. On small jobs I complete them myself.

Business Description:

When pests or termites move in, you want the ultimate weapon to take them out: Terminix, America's leading provider of termite and pest control. It's no wonder more than 2.7 million customers trust us to protect their homes and families from the havoc that unwanted intruders can create. You can look to us for a wide range of services to protect your home top to bottom, inside and out: Insulation Service, Moisture Control Solutions, Rodent and Wildlife Service and more. We can even help you wi...

Recent Review:

it didn't. I called to find out what happened, and they can't get a hold of anyone.

Reviewed by Richard F.
Explore Our Solution Center for Helpful Insulation Contractor Articles
Insulation Contractors in Wellington