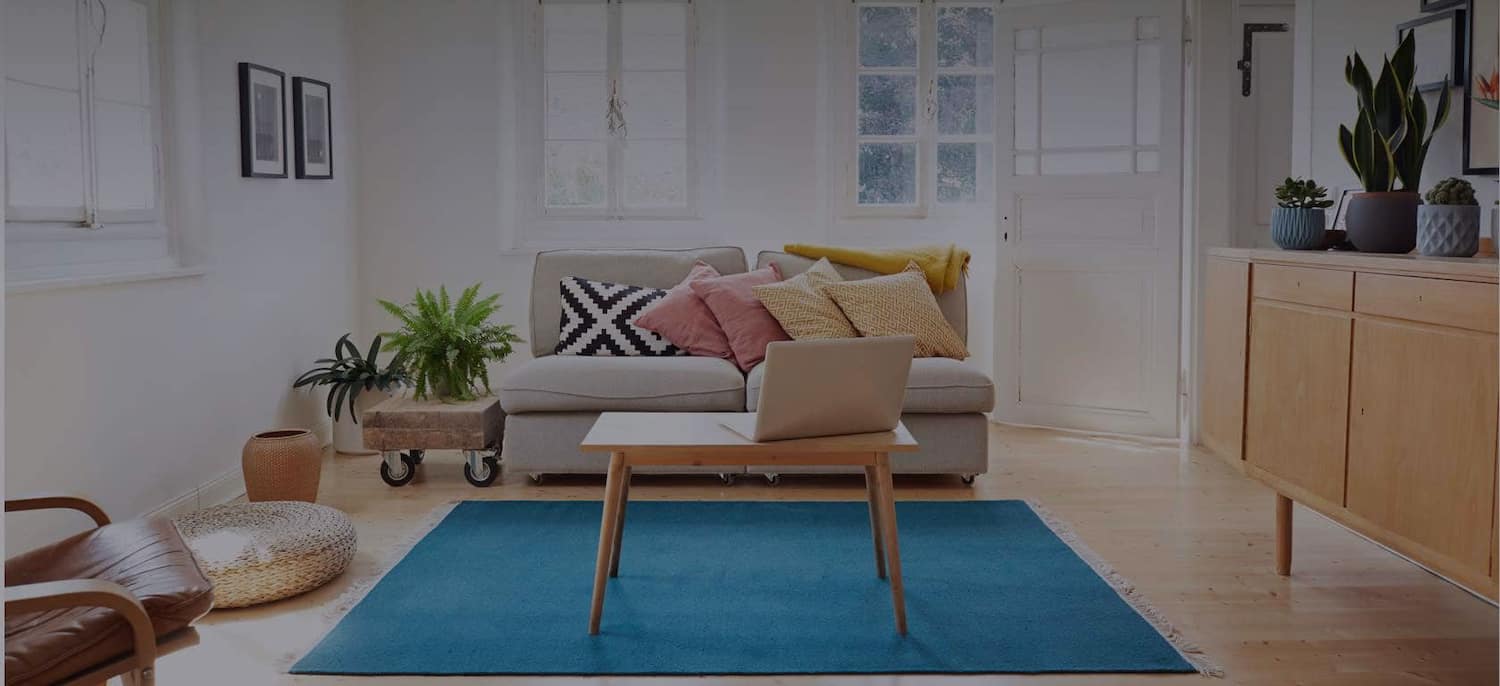 Get matched with top Energy Consultants in Clifton, NJ
There are 27 highly-rated local energy consultants.
Recent Home Energy Audit Reviews in Clifton
This story starts with mentioning that it was 10 below freezing at midnight when the power went out! As a single man I would not be too worried, but I had a wife, 3 kids, and at the time, a new baby on the way. Also, the thought of our new wood boiler freezing up was a nightmare. The house was losing temperature fast, but fortunately, Coned had the power restored within two hours, which is amazing in such dangerous conditions. I made a decision that night. We needed a backup plan. After saving up some money, I talked to a gentlemen at YSG Solar. I told them, in the event of a power outage, I want enough backup power to run the boiler, the furnace fan, and to flush the toilets. I have to say, I was quite impressed with the efficiency of their work as well as the product. A week after the installation, Coned alerted us regarding a two hour power outage for the maintenance to the neighborhood lines, to take place at 9 the next morning. Next day, working on the computer, I asked the wife if it was 9 yet. She said 5 after. Was the power out? Yes, but we could not tell, the computer screen never even blinked! One other thing I asked of YSG Solar, was that during normal days without a power outage, how do we harness the additional power the panels take in. Apparently it's called "Back-feeding the grid". All extra power produced goes to the grid, to be stored for later use in our account. The result? Our electric bill went from $216 to $22. But to work this out not only requires the expertise with the equipment, but also knowledge of local codes, which differ amongst counties as well. This was too big of an investment to trust the beginners, and I am very glad I chose YSG Solar. At the writing of this testimonial, the guys at YSG Solar have a combined experience of 16 years, and it shows! * Update 6-30-2021. I wrote this testimonial well over a year ago, and am still enjoying the peace of mind. To do it over, I would not change a thing.

- Jennifer w.

Wow, just wow. I can't say enough great things about YSG solar. Installation was done very quickly and with high quality. The crew was very friendly, responsive, under the direction Mr. Slowik (roof leader). I had a great experience working with Savil (electrician) who helped me understand the solar electric generation process as well as weigh the pros and cons of different systems regarding the inverter, micro inverter etc...and had the ability to answer every question i asked. The job lasted less than 2 days and the crew kept my neighbors happy which is a feat in itself. Our bill has gone down over $120/month and will continue to decrease as we accumulate more power. I would highly recommend YSG solar for your solar needs.

- rosemarie a.

Real Estate Management Consultants

Very professional. On time, everyday, very dependable and impecable work. I will definitely use again for my next project. They are the real deal.

- jill j.

Team YSG for the win! This is my first solar experience and I couldn't be happier. Up to installation I'd say is 3 stars as I ran into a few issues and it can be difficult to contact the service reps. Basically I had many questions and had a hard time understanding some aspects, but not at the fault of YSG. However, once that hurdle was crossed the install crew at YSG did a fantastic job. The crew lead was patient and kind and walked me through the entire process. The team was super friendly and nice and they did what they could to accommodate my requests. The job was supposed to be done in 4-5 hours but they were stopped by 4 different safety inspectors which delayed them an additional 2 hours. I know things can get crazy with the Long Island Building Dept where I live, and I know this again was no fault of YSG and they handled it like champs. Overall, they were extremely friendly, nice, safe, and kind. Even the men who worked on the top were friendly. I've had my system for going on 9 months and our PSEG bill is already in the negative each month. Thanks so much for everything.

- kenneth r.

Joe Sampsons Plumbing & Heating LLC

Joe and his team are upstanding professionals they got the job done and didn't leave a mess behind they even corrected some of the previous errors I had with my plumbing definitely going to use them going forward.

- Dave A.

After looking at multiple companies, we went with YSG and are very happy we did. They had no high pressure sales tactics, aka let my wife take her sweet time deciding while still honoring the quoted price, and were actually 40-50% cheaper (!) per KW than the other two companies we looked at in detail. The whole application process was very streamlined and well organized, almost all done online, with YSG taking care of all the paperwork, right down to getting the local building permit. The installation itself was done less than 12 weeks after we opened our application, which was incredibly fast compared to what the others were offering, plus the installers were actually YSG employees, not contractors. Finally, I think YSG's panels look better, with a lower profile and a nice skirt around all the panels versus the design examples we received from the other two companies. We are very pleased with our panels and the entire project.

- pennianne c.

Always wonderful. I've known them since I was two. I used to as well as to this day, get excited when they show up!

- Liz L.

I've had Meenan as our oil company for over 40 years. Their staff is always pleasant and tend to my needs ASAP. I even had a repairman here one Thanksgiving because we had no heat. I would highly recommend them.

- Charles E.

I contacted Mr. Floria and he came to my home the same day. He and Joe thoroughly inspected my home and educated me on the problems and how best to fix them. I just met them and I trust them! There were so many problems and I put off hiring an electrician earlier because I thought I would have to rewire my home. Well, after Mr. Floria and Joe looked at the problems I did not have to rewire my home. The lighting in the attic of my home stopped working after the contractor, who botched the job more than 7 years ago, pumped insulation into the walls. Before Mr. Floria opened the high hat lighting fixture he could tell the insulation was packed tightly. At that point he told me that the insulation should not have been done around the fixtures (4 high hats) because that is a fire hazard. He and Joe opened the fixture and the density of the insulation was obvious. Another fixture in the office, that was erected by the previous contractor was also a fire hazard because of the type of chord that was used. The room I initially called about wasn't a major problem as I thought. Over the years, same as the attic, I used lamps in this room because the bulbs blew quite often when placed in the light fixture in the ceiling. At times the lights would flicker and I never felt safe. The dimmer was removed and replaced with the correct switch. Next, the bathroom. I have 4 high hats in the ceiling and there are 3 light fixtures over the vanity. 3 of the high hats work and 1 high hat and the 3 lights over the vanity stopped working since the insulation debacle occurred. Mr. Floria tested the GFI socket and it had to be changed. He decided to change the socket and noticed that it was in the wrong place because it was above the bathtub which was definitely a hazard. The socket should have been on the other wall away from the bathtub. Since the location of the socket was not going to be changed immediately he replaced the socket with a weather resistant socket and it was covered with a plastic case to ensure safety. Wow!! Who knew? The switches for the vanity and the 1 high hat above the sink were on the wall, but the they were upside down and that alone made Mr. Floria perturbed. He changed one of the switches to an LED dimmer and since that was the last LED dimmer he had he will change the other dimmer on the next appointment. After changing the switch the lights above the vanity finally works. He checked the fan in my bedroom and the light on the fan did not have any power for more than 7 years. He tested the light socket and there was no power going to the light. He looked at the switch and saw that it was a dimmer and told me that the switch is the wrong one because that fan does not work with a dimmer, sigh. The switch was changed for that and I now have to find the remote to test the power in the light. He checked the lights in the kitchen and advised me which ones were not working and the correct bulbs to buy. I did not have any lights in my backyard and Joe installed an LED motion sensor 2 way light. He checked the basement and advised me on what needs to be done with the wires and informed me that the panel was incorrectly split by the person(s) who installed it. He gave me A LOT of valuable information about my home. I am extremely grateful about all the information he provided and he truly restored my confidence. Thank you Mr. Floria and Joe!

- Merrie W.

The YSG representative I worked with did an amazing job with the entire process. He explained solar panels and it's benefits in detail along with YSG attractive price. He went above and beyond on finding me the perfect loan. I definitely recommend YSG for your solar panel needs .

- Vishnu C.
Energy Audit Companies in Clifton
Whippany,NJ

A Super Service Award goes to providers who have achieved and maintained a superior service rating on Angi.

Business Description:

We are local, family owned home improvement company specializing in wood and vinyl replacement windows, vinyl siding, roofing and blown-in cellulose insulation. We are fully licensed and insured. We offer free in home consultations and estimates, with the use of thermal-imaging technology. We have been serving the community for 30 years, with a reputation of delivery high quality products at a great value. Additional email: Info@AcornHomeImprovements.com.

Recent Review:

Acorn did a great job insulating my home. John explained the entire process and highlighted all the areas of focus. The crew arrived when they said and were very thorough and respectful. There was alot of dust, which was expected and his team covered as much as they could to help with the clean up. It's been over a week now and I have been monitoring heat usage thru Nest. There is a clear difference in the number of hours a day the furnace is on. I highly recommend John and the Acorn team for insulation work.

Reviewed by Joel P.

Little Falls,NJ

Angi Certified Businesses

These Businesses meet our standards of certification, which include:

The owner, principal, or relevant manager passing a criminal background check
Required to have applicable state and local licenses
Maintain an average star rating of 3.0 or better on our network, if they have at least one review
Paying to advertise their services
Meeting any other eligibility criteria required by Angi

Business Description:

We are a full service Heating and Cooling company. We employ Nate Certified Technicians, Epa CertifiedTechnicians. Our Home improvement License # is 19HC00144800. We also are a Lead Certified Contractor. Our Electrical Division License # is 11850B. Award winning.

Recent Review:

The service is super! They called to reconfirm my appointment and also offered an earlier slot and the chap was punctual and polite. He had covers for his shoes which he slipped on before he entered and he was diligent, quietly getting on with what needed to be done. They changed out the heating system about 2 years ago and replaced the outside extractor fan and did a super job. Highly recommended.

Reviewed by Justin W.

Clifton,NJ

Angi Certified Businesses

These Businesses meet our standards of certification, which include:

The owner, principal, or relevant manager passing a criminal background check
Required to have applicable state and local licenses
Maintain an average star rating of 3.0 or better on our network, if they have at least one review
Paying to advertise their services
Meeting any other eligibility criteria required by Angi

A Super Service Award goes to providers who have achieved and maintained a superior service rating on Angi.

Business Description:

We work with pride and that's tough to find. We will send an experienced technician to your home to offer the most professional work and extremely competitive pricing. Price Match Guarantee available. Reach out today so we can help. We do offer 24 hour emergency service as well.

Recent Review:

The technicians came out and explained the whole process and made it simple for me to understand what needed to be done. From the moment they answered my call to the end of the install, these guys were amazing. Pricing was super reasonable and the work was beyond my expectations. I love the work so much I even had them come back to do more work I had been pushing off for some time. Thanks GO PRO!! You guys definitely out-did yourselves.

Reviewed by Richard F.

Garfield,NJ

Angi Certified Businesses

These Businesses meet our standards of certification, which include:

The owner, principal, or relevant manager passing a criminal background check
Required to have applicable state and local licenses
Maintain an average star rating of 3.0 or better on our network, if they have at least one review
Paying to advertise their services
Meeting any other eligibility criteria required by Angi

Business Description:

Finesse Air Flow LLC has been serving homes and businesses in the Garfield, New Jersey area with professional and affordable heating, ventilation and air conditioning services. . When you're looking for an experienced Garfield HVAC contractor for your heating or cooling needs, call Finesse Air Flow LLC, our professionals have over 24 years of experience for the highest caliber of service! We will provide a quick and efficient solution to improve your home or business indoor air quality and en...

Recent Review:

AC condenser wires were corroded. Ac didn't work at all. I reached out to Finesse last night & Chris promptly replied. He was on time & started work immediately. Chris showed me the problem & quoted the price before starting the job. His work was clean. He wore mask/shoe covers in my home (most repair people by me don't do that!). Pricing was fair. I'm satisfied with the work & will use the company in the future.

Reviewed by Terace d.

Ridge,NY

A Super Service Award goes to providers who have achieved and maintained a superior service rating on Angi.

Business Description:

We are proud to say are winner of "2017 Best of the Best Home Inspector on Long Island". We are the Largest Company in N.Y. with OVER 100,000 INSPECTIONS Performed, Members of ASHI, NAHI, NACHI, & Senior Members of SPREI •Detailed Report, Pictures and Checklist e-mailed & NYS Termite Inspection (included) Mailed - ALL within 24-hours of Inspection! •NYS Licensed Inspectors & Engineers work 7 days a week •Fully Licensed, Bonded and Insured, we also give you our "Home Guarantee" •Thermal Imagin...

Recent Review:

Ed Neyland is the best. Arrived exactly on time, we efficient, thorough and gave a very thorough recap. Good sense of humor and manners to boot!

Reviewed by Sally T.

Business Description:

There is a reason they call us North Jersey's best Plumbers. Reliable plumbing service, with speed and quality. Polite, clean technicians equipped with latest and finest equipment, providing affordable service with 60 min or less arrival time anywhere in Bergen, Passaic, Essex, Morris, Hudson counties. - Residential Plumbing - Commercial Plumbing - Residential HVAC - Sewer Line Repairs, - Commercial HVAC - Hydro Jetting - Emergency Plumbing Services

Recent Review:

Awesome, showed up on time very respectful. Definitely would recommend.

Reviewed by chris a.

Business Description:

Econo-Therm insulation is an owner operated business serving the metropolitan New York area since 1969. We are an innovative insulation installer using the latest products and techniques to ensure superior energy performance. By researching independent studies and government reports on energy and health issues related to our industry, we have chosen the safest, healthiest and highest performing insulation systems available today. Additional DBAs - Econo Therm Insulation Co, Econotherm Insulat...

Recent Review:

Perfect, I have used many contractors since I bought my house 9 months ago and these guys are right up there at the top

Reviewed by Robert R.

Business Description:

We are a small environmental consultation firm specializing in the identification and testing of any and all environmental hazards. These include; asbestos, lead, mold, volatile organic compounds (VOCs), radon gas, soil and groundwater contaminants, and polychlorinated biphenyls (PCBs). We provide our clients with competitive pricing and quick laboratory turnaround times, assuring proper due diligence and following the ASTM standard.

Recent Review:

They inspected for lead, moisture, mold and etc.

Reviewed by Paul A.

Business Description:

We are a BPI accredited company bringing building and home performance to a new level. We Specialize in SPRAY FOAM and Cellulose insulation application. This would include all projects including new construction, remodel and existing structure upgrading. As a Home Performance with Energy Star Contractor we offer all forms of incentives, grants and rebates offered by utility and government programs. We also offer financing for your project needs.

Recent Review:

We hired Energy Evolution in December of 2016 to complete a "Hot Roof" installation in our Bi-Level High Ranch in NY. The work was done in a professional manner and based on a separate third-party evaluation of the work it was above and beyond what was agreed to in the contract. What makes this "special" or different is that we had deck work completed in the Summer of 2018 which ruined the insulation in our attic. We contacted "Sam" and explained what happened and within 6 weeks he showed up at no charge to repair the damage created by the Deck Project. You really don't know how good the service is until something like this happens and it is worth noting that once you are his customer, he will take care of you. I have attached an image of the "before/after" which was filled in almost 2 years after the initial work was completed. Great Job!

Reviewed by George Q.

Business Description:

C&C Air Conditioning and Heating has been serving the Central New Jersey area for over 50 years. Our trained technicians are skilled in all phases of heating and cooling, both residential and commercial. We keep you warm during the coldest winters, and we keep you cool when the summer heat makes you uncomfortable. C&C specializes in residential and commercial replacement, maintenance, and service. For your peace of mind, we use only the most reliable, high-quality, energy-efficient equipment ...

Recent Review:

I have been using them for years and they have been excellent. They are very really good and pleasant to work with. I would highly recommend them.

Reviewed by Marianne P.
Explore Our Solution Center for Helpful Energy Audit Company Articles
Find Energy Consultants in
Energy Consultants in Clifton