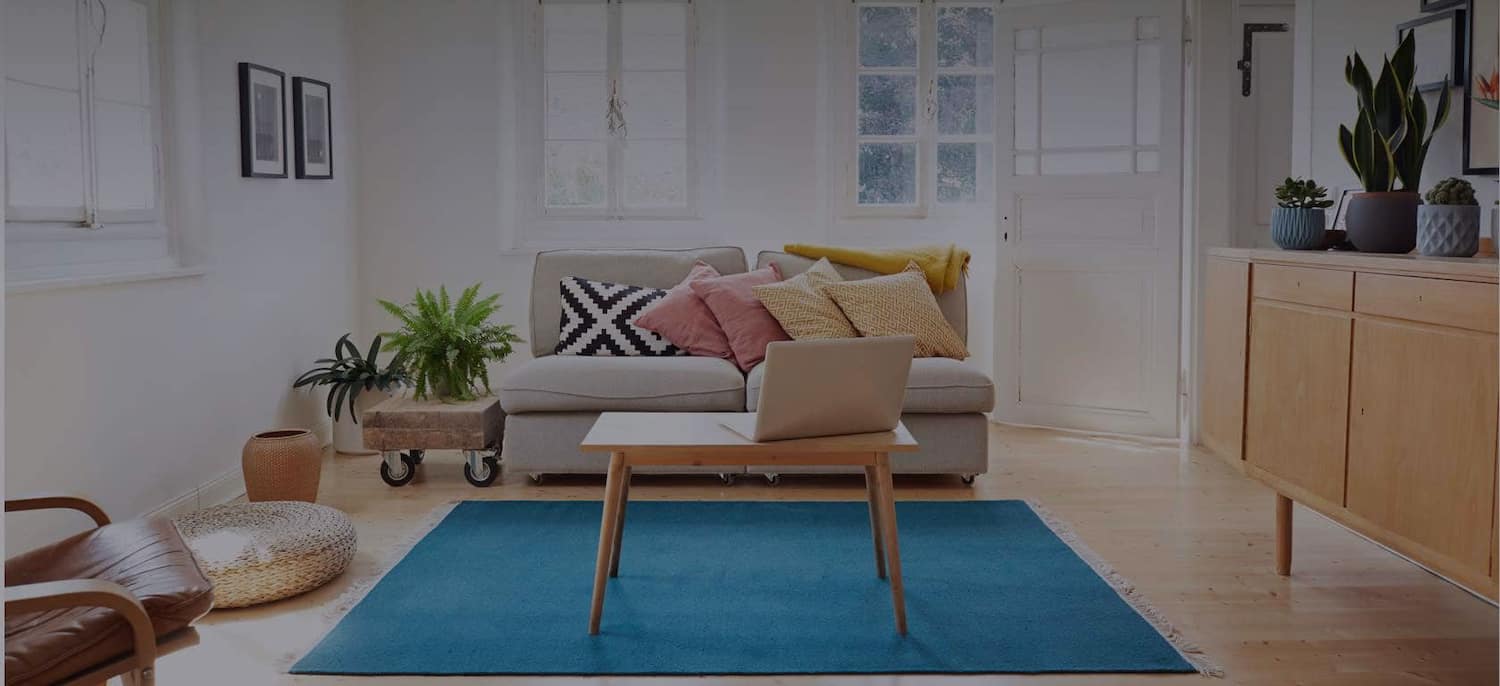 Get matched with top Masonry Contractors in Fayetteville, NC
There are 10 highly-rated local masonry contractors.
Recent Masonry Reviews in Fayetteville
Harrison's Landscaping Services

Harrisons Landscaping did quite a hefty amount of work for us that all looks stunning and was by far the best price we were quoted! We had concrete poured...and I mean A LOT of concrete! We also had our backyard leveled, a retaining wall put in, and sod placed in the back yard. Harrison's team did it all, which made for a seamless plan while not having to juggle multiple companies. And despite the vast amount of work completed, they were knowledgable in all the work they did. Harrison and his crew were all respectful and easy to work with. They brought all they needed and cleaned up after themselves each night. We've had several people ask about our back yard as it is so stunning. You would have a difficult time finding better quality with such a competitive price point. We did have some difficulty with scheduling, however, remember that I did say we had A LOT of concrete poured! It was early summer in NC when we did this, so that means a lot of rain to work around. If you're in need of concrete they make it happen, even if it means standing over the freshly poured concrete with tarps trying to keep it all smooth until 8pm when an evening rain storm comes from nowhere. And despite that, the patios and driveways they put in are flawless and beautiful!

- Andi K.

Harrison's Landscaping Services

the work was great/a little expensive/computer advice was a problem/all the guys were polite and worked hard all day

- mary b.

I have to say that Dennis worked with us well from the very beginning. He was very professional and included everything he was going to do in the contract. If there were changes or additions, there was an addendum to the contract made. My husband and I didn't agree with each other on all details, and Dennis did his best to make both of us happy. From the very first day the crew arrived on time and every day thereafter. The first day the old deck was demolished and hauled away and the footing for the porch was dug out. The concrete foundation was poured, and the next day the brick layers came. Two days after that the concrete truck came to pour the porch. Then they began on the roof and worked very h****** a hot roof in the 90+ degree weather. The roof took the longest because of the heat. They worked from very early until it got so hot they couldn't work with the shingles. They repaired one place on the roof that had some rot & mold. Either I or both my husband and I were at home when most of the work was being done...asking questions, watching them work, maybe changing our ideas sometime. If any problems or concerns arose, they were addressed courteously and immediately. Dennis and crew were always very courteous, helpful, accomodating. As soon as the roof was done, we had a very hard rain for 2 days. There were 2 small leaks that were quickly and professionally repaired. The last work done was the replacement of the door and windows and the vinyl wrapping around them. I am more pleased with the project that I thought I would be. The work is excellent (we watched it from inside out), and Dennis did several little things along the way at no charge. Thanks also to Mike, Rickey, Cheyenne and the whole crew for a job well done. I can't wait now to get new patio furniture and hang plants on my beautiful new porch/patio. UPDATE- Sept 2011 We have now had our porch for one year and have spent one whole summer with it. Every day I come out on it, I say "I love my porch!" Because it has a roof and 2 ceiling fans, we've been able to be outside much more during the summer. I now have nice patio furniture and plants that are also protected because they're covered. It's just beautiful and serene....Thank you Dennis!

- Jere N.

We've worked with several other masonry contractors, and none of them compared to RK Masonry. Their ability, promptness, and thoroughness have been the best.

- Edwin S.

MGL Custom Hardscapes & Concrete LLC

I contacted MGL in April 2013, after contacting several other concrete businesses. I had gotten several prices but did not feel comfortable with the way the other businesses were laying out how the patio would look. I am a novice at best with designing but I knew what I wanted the end product to look like. Mark was very responsive and came out to look and listened and made some suggestions that sounded appropriate. He sent out Gary, his brick man, and Gary was able to really understand my vision. The patio was going to be over 50 feet long, and 11 feet wide to over 20 feet wide at shaped on uneven ground butted up against the house. We set up a timeframe in May to start the job. They kept good contact with me to deliver the supplies and start the job on time. Within the first day of their work I could tell I was going to like the finished product. They quoted me $8,800 for the entire job. This was not the lowest quote but again I felt they gave me the best feeling of knowing what they were doing. I felt very comfortable with them and confident. The brick retaining wall that was to hold the patio in place ended up being as low as 6 inches and as high as 32 inches on the far end but it looked great. I was excited just to see that portion. Prior to that we had a small 6x8 patio and pinestraw in the area, looked rough at best. Once the rain stopped Mark came and poured the cement over a period of 10 days, their was lots of rain and they did not rush the job. Although I wanted the job done they did the right thing by waiting and I appreciated that. They finished the job in June and at the end of the job I wanted a continuation job performed, some brick built up around the posts, they gave me a great quote of $1500 for 11 posts and 30 inches high around each post. The finished job looked great. This job was started on 7/23 and finished by 7/25. My wife loved the finished product and I could not have asked for a more quality job. I would recommend MGL to anyone wanting a great quality cement/masonry job. Thank you guys a ton for the work you did and I will definitely use you guys in the future.

- Terrence M.

It took us a few days to finally get in touch with Dennis for an estimate, but we found that to be the case with almost every contractor we called. When he came to our home initially, he was very polite and very professional. He had just done some work for one of our neighbors, so we had seen his work firsthand already. So when we were happy with his estimate, we hired him that same day. They started work the following week, sending a mason (Cheyenne Spell, with whom we were VERY pleased and would ABSOLUTELY hire again, as he does beautiful work!!) to add the new brick masonry wall, which would be the outer wall of the new section of patio. The wall looked GREAT. Very nice work. Then over the consecutive 2 weeks, footers were dug and built, concrete was poured in the upper patio, then lower, and then steps and a brick border were added. There were a few glitches along the way (had to change our initial plan slightly from original, due to variation of the ground level in our yard) but were all handled in a timely manner. We are very pleased with the finished product. If we HAD to pick one thing Dennis could improve on, it would be communication with his sub-contractors, as the concrete workers seemed confused a few times as to when things were supposed to be done. So we rated the company a "B' for that. But otherwise all A's. One of my biggest concerns was that the new patio concrete would match that of the existing section. They did a great job, and it all matches very nicely. The only deviation from the estimate was that we chose to add a brick border to the new lower patio. Everything else cost exactly what Dennis said it would. One thing we really liked about Dennis, is that he allowed us to complete the backfill into the raised patio ourselves, which saved us a few hundred dollars. Overall, working with this company was a good experience and we are happy with our patio addition.

- Jennifer M.

They are doing a good job. I chose them to do the wall this side because they showed me pictures of the work they had previously done. It looked good. It looked nice. They are very professional. They show up on time. They are dedicated. They work long hours. They always clean up the area when they are finished. They are very aware of the neighbors next door, so they don't make a lot of noise. Some workers from other companies talk profanity, but they are very professional. They do not smoke unlike the people who worked before. There was not any trash like cigarette, tobacco juice, or anything like that left in my property when they were finished. After they finish the wall, I will take pictures of it and post it on Angie's List. They are the best price. For similar work, another company fixed $9000. They didn't have any excuses for anything. They always asked me what I wanted done. They don't make any decisions themselves. It is a good thing because whenever there is a problem they call me up, ask me what I would need done, and give me different options. The wall that they are building looks better than the brick they put on my house when they built the house. They were very responsive and very punctual. They show up every morning. This morning, they were here at 7:30. I buy the materials. They go ahead and do the work, and then I pay them. They help me estimate what materials are needed for that job. I don't need to guess anything. They mention like how many bags of concrete I need or that I need one yard of concrete for the foundation and so and so. They are also accurate on the amount that is needed. I have recommended them to other people.

- Charles S.

They were very punctual, and took pride in their work. They were very concerned that it was done properly and no corners were cut.

- Charles S.

The work was scheduled to begin in early November, and Dennis had his guys pour the footings, do the brick work, and pour the patio all by the end of the first week in November. Once the patio had cured sufficiently, the crew got to work on the gable roof, then did the electrical, shingled the roof, installed bead board vinyl ceiling, trimmed the rest of the soffit and fascia with aluminum, installed the recessed lighting and ceilings fans, and painted all the hardiboard siding on the front of the gable and the columns. I had also asked Dennis if they could do a few other minor fixes to the crossheads over the garage doors and dining room window, as well as some fascia trim on the end of the house, which they did very well, and at no additional cost. The majority of the work was done last night and the guys even went so far as to carry our new patio furniture from the garage to the patio after they cleaned up. It was obvious through the entire process that Dennis and his crew take their work seriously and that they aren't just in it for the money. We are very pleased with the effort and thank the guys for building a beautiful patio for us to enjoy! We will definitely contact Dennis in the future if we decide to have any other improvement work done. Thanks again guys!

- Doug C.

The quote was all we received as we did not have the work performed as of yet. The project was put on hold, but they will be our choice when the work proceeds.

- Jeff R.
Masonry Contractors in Fayetteville
Explore Our Solution Center for Helpful Masonry Contractor Articles
Masonry Contractors in Fayetteville