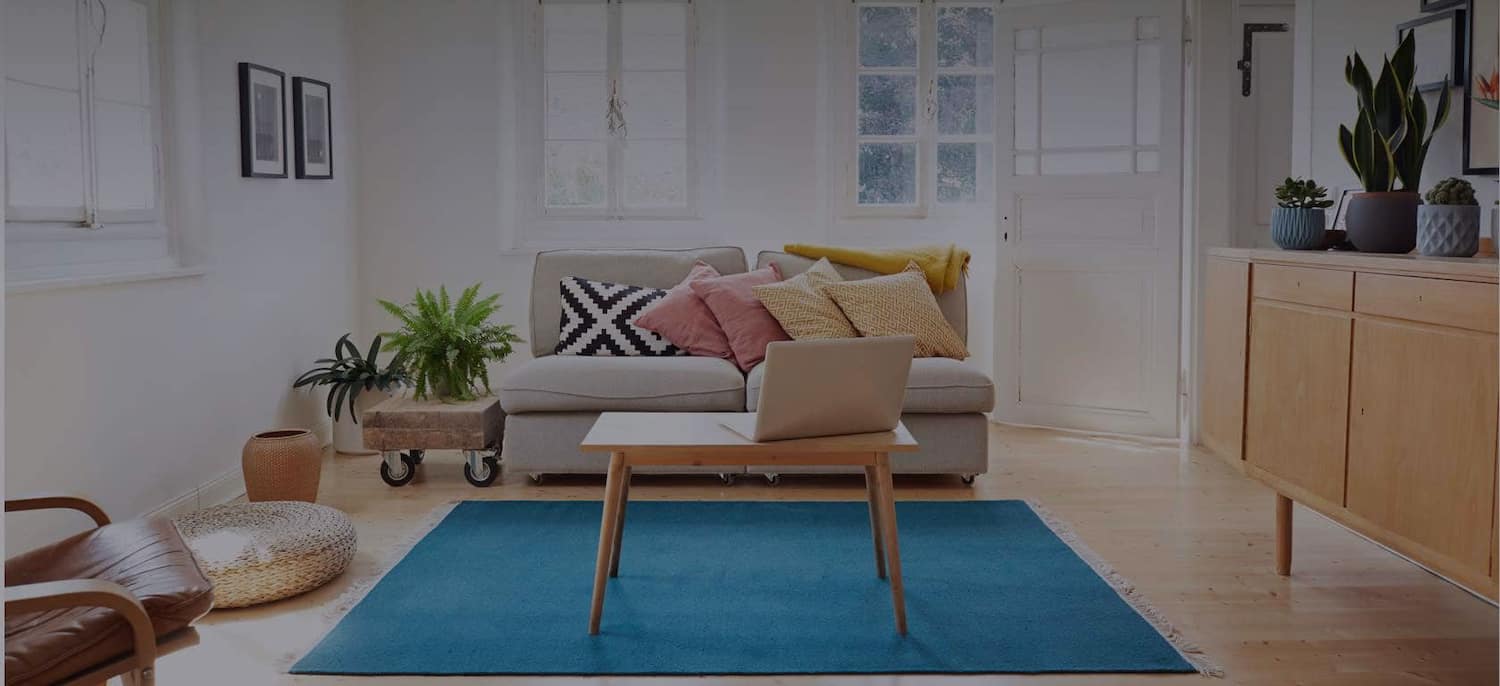 Get matched with top Carpenters in Rochester, MN
There are 6 highly-rated local carpenters.
Recent Woodworking Reviews in Rochester
Hang Right Doors did an excellent job. They built and installed custom built barn doors for our entryway coat closet and two bedrooms. They turned out beautiful! They also fixed my garage door and opener that have been giving me trouble for a couple of years. Couldn't be happier. Highly recommend this company.

- Polly C.

Pegram & Dexter Construction and Design

Superior work from start to finish. I had very little idea on what I wanted for my kitchen remodel. I just knew I wanted it to be perfect. Nick took all the guesswork out of it for me. He drew up a design and gave me ideas based on what I described I was looking for. Nick even met me at the store to help me pick out my finishings! Every detail from the hinges, to handles, backsplash and granite Nick helped me pick out. Beautiful craftsmanship, I've never seen anything like it and he even threw in some extra surprises!! You do not get quality or service like this at a big box store or from other contractors. My kitchen is absolutely stunning and anyone that has ever seen it is amazed at the beauty. I'm looking forward to the future projects we have planned. Nick will be the only contractor that I ever hire going forward. I even fired my husband! I had an exterior door installed as well. What we previously had was an inswing door installed backwards so it swang out. Nick picked out a door based on what I was looking for, had it professionally painted the colors I chose and installed it in a day. He took care of any issues that came about from switching to an outswing. No more drafts or cold floor. Love my new door!!

- Jwana S.

Jameson Remodeling & Home Repair

I was very pleased and everything went very well. He went over all of items in the inspection report and let me know what things actually needed to be fixed, what things were optional, and what things probably wouldn't pose a future problem. He was able to do everything except for one thing with the deck.

- Pam S.

Lon was very receptive to my ideas of how I wanted the wrap around porch to look and did a great job. We had many people in town stopping by to find out who was doing the work and Lon got a few more jobs from it which is a good indicator of a job well done. I would definitely use Raven Builders again!

- Ken C.

Well, here it is... I found Al's Home Services in the available installation contractors lists provided by Menards. Every time I see that list I think "Scammers", because Menards assures you that they are not liable and you assume all the risk picking one of them. Well, I happened to call Al's Home Services, spoke to a guy named Al, and wouldn't you know it, Al was also the guy to come out and do my estimate (originally for pet proof laminate or manufactured wood) Our discussion about the project helped me win over my wife for hardwood vs. laminate or mfg wood... Especially in dollars, believe it or not, which really surprised me...! Delighted actually...! Who'da thought... Keep in mind, the whole time I am thinking: "Maybe once I pay this guy money, I will never see him again." He was just too nice and too good to be true. - (Compared to in my experience with big companies in which you call a receptionist, who transfers you to a salesman, who takes your information to an estimator, who has the service manager call you, who then sends you a crew fresh off the boat or over the Rio Grand, who you know you better stay home and keep an eye on...) The day work began, I had to be at work and so did my wife as well. I gave Al access to my security system and put cameras out in private areas for my protection (and for his). Some were visible, some not so much... Weather or not he and his people saw them and knew, I cannot know. But as I could tell anyway, it was unnecessary. This is where I tell you how Al is not just the receptionist, sales lead, and service manager... He is also the crew supervisor... They came in and were all business, right to work, and like it was nothing... They only touched things necessary to the project. I have worked with people calling themselves carpenters before, but Al just works like he could do his work (and theirs) with a blindfold and one arm... I give him an A++ for his easy explanations of - what and why and how - needed to be done. Not one sign of condescending tone or look with a single one of my many questions... The man is patient and slow spoken to give you a chance to comprehend. (And if you still don't understand, he'll say: Don't worry about it... It will look good when I am done.) And he was right... What a relief it was when I saw it was actually him and people he knows doing the work... (one of which was his dad). Shawn, (or maybe Sean) was his installer, he was fast and accurate with every board, and literally nothing can distract him as he works... Two days for a hallway with two closets and a living room... It's a lot of work, well done. So the work went well, and fast... Two days and installation was done, by the weekend the sander was in. (If you ever do installation of hardwood, this will be the hardest part to recover from. But well worth it in the end.) From the beginning, my only complaint was in trying to get in touch with Al in a timely quick manner... However, like I said, he is the company, and manager who actually does work at job sites... So Ya, I get the fact he's a busy guy, just leave a message and wait... (patiently) He'll get back to you when he puts down his hammer and nails. Once the work began, it seemed like my call was much quicker to be answered, which I appreciated...

- Kevin D.

Dan was great to work with from start to finish. We started the project in April with the goal of having it completed in October. Dan was great at keeping in touch as we co-ordinated with a few other contractors (electrical, plumbing and HVAC) and helped up keep the project on task. One thing I would really like to commend Dan on was his ability to ask questions. Sometimes contractors just take a design and make assumptions, but Dan took the extra time, effort and interest to make sure that we were getting what we wanted. Dan and his employees were very professional, timely and punctual and left nothing to chance. I highly recommend contacting Dan for your construction projects. I know we're going to contact him again for our next project.

- Brandon C.

Nitro's Handyman & Snow Plowing

He replaced a rotten piece of wood on a large window. He also used his superior knowledge to insulate under the window before replacing with new wood. He lacquered the wood and cut it it a perfect match. He did a beautiful job! A new window would have been many thousands of dollars. I am delighted he had the knowledge and confidence to tackle this project. He was extremely punctual and professional. I would consider him a woodworker for other projects in the future.

- Sandy V.

Nitro's Handyman & Snow Plowing

David did a superb job for a rock bottom price! His carpentry skills are top knotch and his understanding of remodeling process flows is excellent. He appreciates the details of matching stains, hardware and succeeded - very high satisfaction with David's work results! He also has a great can-do attitude, yet is willing to bring up possible problems and tradeoffs the homeowner needs to know.

- Susan C.

In all of my encounters with Dustin, he was very professional, friendly, and easy to get hold of.  He was always punctual, showed up on time, and when he said he would.  When he was on the job, he was always working, and never loitered.  He finished on time, on budget, and was up front about what was necessary to do, and tried to save me money where he could.  He was very accommodating to my very curious daughter, and after he replaced the garage door, he was even kind enough to have the new knob rekeyed so I would not have to do it.  I also had a few baseboards that I needed to install from an unfinished personal project, and he did that for me at no charge.      When you hire Dustin, he is the person that will be on site doing the work, and so if you have any concerns or issues, he will be there to answer.  This was the first time I had to hire a contractor, and was nervous about it.  However, Dustin really did a great job, and in fact I have hired him to do some more work.  I would highly recommend him.

- Douglas S.

Ryan and Kara were extremely professional, prompt, organized, and performed exceptional quality work. They removed our original baseboard and casing quickly and installed the new trim tightly to the walls. In approximately two days, they completely updated the appearance of our home and cleaned up after themselves so that there was barely a smidge of sawdust anywhere. They were careful to protect our hardwood and tile floors as they worked. They answered all our questions throughout the project and communicated with us clearly about the schedule as they progressed. We are not wealthy, but CK Trim Pros made our place look like a million bucks!

- James P.