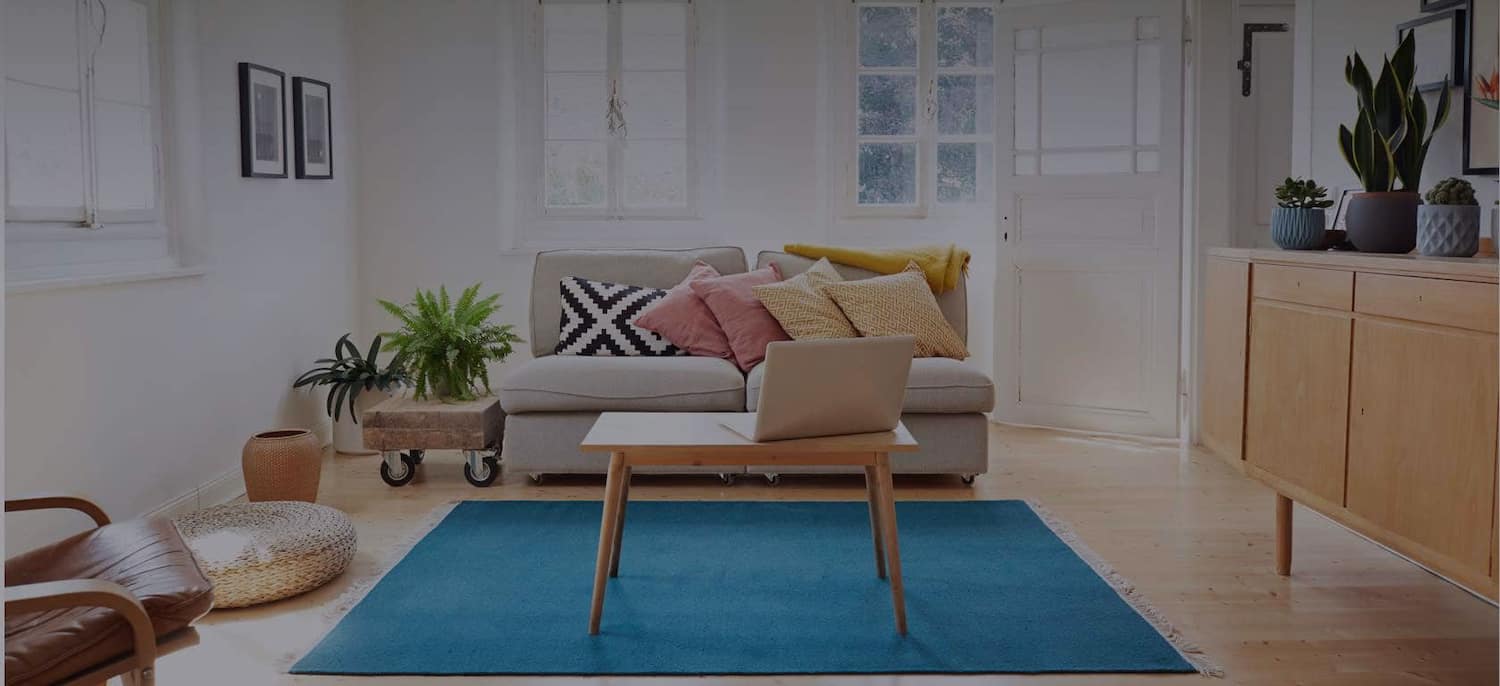 Get matched with top Lawn Irrigation Services in Woodland, MI
There are 1 highly-rated local sprinkler system.
Recent Irrigation System Reviews in Woodland
Jerry was on time and very professional. They did very little damage to the lawn from all the trenching they had to do. Very impressed.

- Paul S.

Jerry was punctual and professional. There was very little damage done to my lawn considering the amount of work that needed to be done. His price was fair and his crew was kind.

- Paul S.

It turned out fantastic, it was a great job. Price – I think they were fairly reasonable. They were top-notch across the board. This was the only time that I have used them.

- Thomas D.

We love this company! They are very professional, always prompt, and do great work.  They moved three heads (we put in a fence and they needed to be moved) and you would never know they moved them! No mess, no ruined grass, wonderfully done!

- Erin T.

It looked good and he did a good job. He was very accommodating. He wanted to please the customer and was prompt.

- Jill G.

Scott from HTA Companies contacted me promptly to schedule an appointment to review my property for a quote. The bid was delivered on-time and with sufficient detail (Approximate # of heads, brand of system, # of zones, etc). Scott took the time and effort to contact the original installer of our well system to make sure we had sufficient water pressure for the system he designed. Scott mentioned that due to the features of my lawn a few additional heads might be required for sufficient coverage -- and if this was the case they would be provided at no additional charge. Several additional heads were added and the original bid was still honored. HTA does not do their own plumbing (to get a line outside of the house) and this was not included in their quote. An estimate for the plumbing was included however and they recommended a specific plumber to use - due to a difficult install in my particular basement we elected to choose a different plumber at a lower cost for this work. Scott worked directly with the plumber we chose to make sure the hookups were done correctly. The workers were very professional while on our property. The work started on time and was completed quickly and on budget. Thy were careful with existing landscape and put everything back the way it was found by the time they were finished. The trenches that were dug for the water lines are barely noticeable. We are very happy with the system that was installed and the work that HTA completed. We would highly recommend this company for irrigation work.

- Steve H.

We are greatly pleased with Spartan! They gave us a great deal for the front and back (split between 1700 this year and 1700 next year, nice warranty, and a rain sensor). We did a lot of research with 4 different companies, and Spartan came out to be the lowest in addition to the best customer reviews. Their response time is great! They do an excellent job on cleaning up their work sites, and even come back to seed the areas where lines were installed. I have had no problems with their system, and we can't wait to have the backyard installed next spring. Thank you Spartan for being an exceptional company!

- Ryan H.

I use them spring and fall.   They are very good and very responsive.  They have served me very well with any problems; I have used them for about 20 years and they've kept my sprinkler system running.

- Mary Lou G.

Having financed commercial construction for many years and having built three houses, I'm fairly familiar with the dynamics of construction. Spartan Irrigation did everything right. I contacted them through their website and didn't receive a response right away. When I called to follow-up, a pleasant young woman explained that they had been overwhelmed due to the dry weather. The following week Carl Eggleston, the manager, came out and talked with me. He emailed me an estimate later that afternoon with costs broken down, which enabled me to decide which bells and whistles I wanted to purchase. After receiving the executed form, Carl contacted me to give me a tentative date on which the work would begin. That ended up being pushed back a few days, due to the increased time it has taken to do the work in these dry conditions. Their plumber came out and was pleasant and efficient in doing his part of the work. The workers came out on July 2, 2012 to begin installing the system. They were friendly and pleasant. I've never seen anyone work so hard in the 100 degree temperatures we had that week. My mail carrier had trouble reaching my mailbox and I observed one of the installers taking the mail from her and putting it in my mailbox. They completed the job on the 5th of July. Someone came out to pat down the dirt and overseed a few days later. The following week, Carl came out to show me how to use the controller and picked up flags. Spartan Irrigation set reasonable expectations, communicated with me and explained any changes, followed up and completed the work in a timely manner and were very pleasant to work with. As a single woman, I sometimes run into different attitudes when contracting for work on my home. This was a great experience and my lawn is on it's way to being amazing again!!!

- Marianne M.

Mark and his team were timely and professional. When unforeseen delays occurred, they were quick to remedy the situation and communicated with me on a regular basis to explain the situation and then they delivered what they promised. Mark took extra time both while bidding on my irrigation system and after installation to make sure I was comfortable with everything. I would recommend this Company to anyone and after the great experience I just had, I plan to move my lawn care business to them as well. Bottom line, great customer service at a very fair price.

- Chad C.
Irrigation Systems Installers in Woodland
Business Description:

We would love to provide you with quality services to meet your every needs, we have a full builders license and are insured. We specialize in everything construction and everything landscaping. When we do jobs we think of them as our own homes we would love to earn your business and respect, as a company we strive to go above and beyond and do quality work. We have over 10 years experience and pictures to assure you're in good hands and also offer warranties. We want you to experience what q...

Recent Review:

Professional, courteous, knowledgeable, honest and fair. Very pleased and would not hesitate to recommend or hire again.

Reviewed by Jayne M.

Business Description:

Your Looking for landscaping, Lawn maintenance or snow removal, we are able to help you get your lawn looking beautiful.

Recent Review:

It was excellent. The price was reasonable and they have excellent equipment. They did an excellent job and they were always on time.

Reviewed by Paul P.

Business Description:

Free inspection with written proposal and estimate. Financing available. Real estate transactions and inspection of foundation. Full time employees. Patented, warrantied products. In business since 1981. Additional phone: 866-379-1669.

Recent Review:

It didn't go at all. After several email exchanges where Ayers kept changing the date of my appointment. They changed the date three times, the final time was almost 7 weeks past the first contact. I'd warn others to beware if they need to cancel the first appointment.

Reviewed by Robin E.

Business Description:

Recent Review:

October 8, 2019 We started with Great Lakes Landcare in 2018. After prepaying for 7 lawn treatments and 1 mosquito control for the season, we were supposed to receive a free aeration according to GLL's verbal and printed out statement. We only received 5 treatments plus the mosquito control. I cancelled the service only to be talked into keeping it for 4 tree treatments, 1 grub control, 2 crab & weed for grass (1 being free from previous year) and 2 weed & feed for grass, plus we were supposed to get the free aeration from the previous year to be done in September. Just spoke with GLL only to be hung up on by Doug after asking about the free aeration from previous year and saying I wanted to cancel their service for next year. Called back and was told by James that he never said we would get the free aeration this year and it should never have been promised to us for free the previous year (which I have in writing on THEIR contract), and that it's not his (James') problem! "They bent over backwards for us! Go take your business elsewhere!" First of all, GLL did not bend over backwards for us! They only came out for the exact amount of times we paid for; we never asked for anything extra, although I did tell Tim when he applied our last treatment how bad the lawn looked, and our lawn looks horrible! We have more crabgrass than ever and tons of weeds! Not to mention, STILL NOT getting the free aeration we were supposed to receive from the 2018 season! I would have never used their services again if I weren't assured that we would still receive the free aeration from the 2018 season! Waiting for Anthony the owner to call me, but not holding on to much hope that he will! I do NOT recommend using this company. They lie to get your business, lie to try and keep your business, and don't care if you are satisfied with their services! I gave them a second chance, but will NEVER give them another. They definitely don't deserve YOUR business UPATED 10/9/2019 of Work: UPDATE from 10/7/19 Review Text: UPDATE: Anthony (owner) called me yesterday and said we would receive our free aeration tomorrow (today). I was skeptical, but Mark is here doing it now. Showed Mark all paperwork so he could see that we were not fabricating anything; he offered the information that the free aeration was a promotion to match other lawn companies. James LIED saying "that it never should have been promised to us, too bad, not his problem and take your business elsewhere!" Thank you Anthony for calling me back and fulfilling the contract, but if you continue employing people like James and Doug, your company will continue losing customers. I still recommend NOT using this company for your lawn care needs!

Reviewed by Lori S.

Business Description:

We take pride in our 20 year history of serving residential and commercial developers, general contractors, property management companies, commercial property owners and landscape architects.

Recent Review:

HTA never responded to my inquiry through Angie's List.

Reviewed by Scott I.

Rating Not Available

Pros who have not yet received a review do not have a rating displayed.

Business Description:

We are a full service Landscape from design to finish. We provide personal service getting customer input in all phases. We are a small company with 3-4 employees but have equipment to do large jobs.

Rating Not Available

Pros who have not yet received a review do not have a rating displayed.

Business Description:

Optical Voltage, Inc. offers primarily low-voltage services such as the installation/configuration/troubleshooting of smart devices, camera systems, internet solutions (wired/wireless networks), irrigation/sprinklers, cable running, smart thermostats, IP telephony, intercom/paging systems, alarms and security systems for residential, commercial, and industrial customers.

Business Description:

Independently owned and operated.

Recent Review:

James did a very professional job and listened to the concerns that we have had with other lawn companies.This company also came out to inspect our lawn and showed us that we have a grub proplem that other lawn companies never noticed.

Reviewed by Paul G.

Business Description:

Superior Subcontracting Services

Recent Review:

Kept making promises of when the job would be started then would keep putting the start date.

Reviewed by Edward S.

Business Description:

"Great Lakes Making Great Lawns" 50 Dollar Refurral. Free rain censer for new instals upon request.
Explore Our Solution Center for Helpful Irrigation System Installer Articles
Find Lawn Irrigation Services in
Lawn Irrigation Services in Woodland