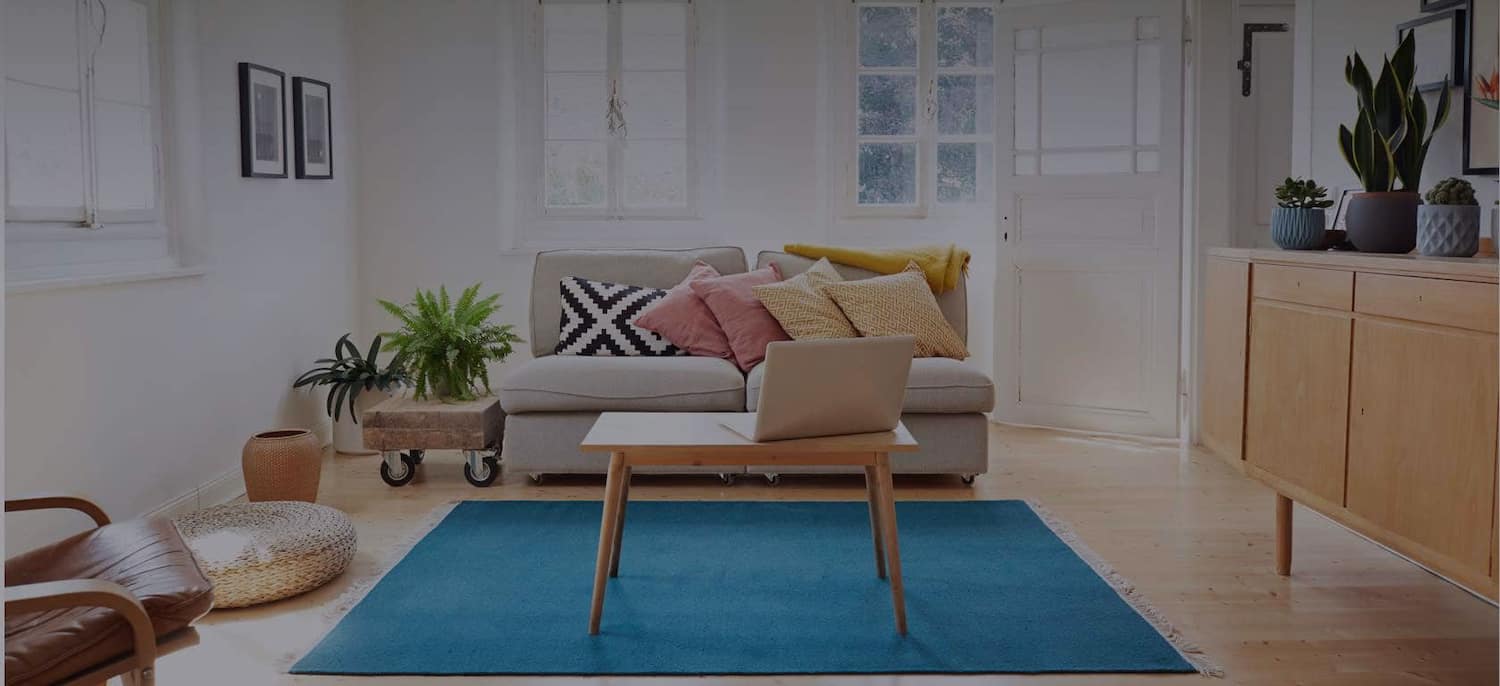 Get matched with top Waterproofing Contractors in Vestaburg, MI
There are 6 highly-rated local waterproofing contractors.
Recent Basement Waterproofing Reviews in Vestaburg
Foundation Systems of Michigan

As unique and challenging water circumstances presented by Lake St. Clair threatened my home and property, FSM was confident they could take them on. A huge thank you to the team, and a special thank you to Tod, Field Supervisor, for seeing my job through to the end and for ensuring the best scenario for my unique situation. Tod exemplified persistence, perseverance, patience, professionalism, and a ton of integrity and skill, every step of the way, and was always cautious of our family's safety during the pandemic. We are truly grateful to FSM for giving us the piece of mind that our home will now stand safely for generations to come. Our expectations were definitely exceeded.

- Karen B.

Blue Water Basement Waterproofing & Foundations

EXCELLENT, family run business, everyone was polite, friendly and courteous. They covered the path to the basement, took their shoes off, worked hard, communicated with us. VERY HAPPY, We'd hire them again. In fact, they do exterior water removal which we plan to have them do.

- Gail K.

Foundation Systems of Michigan

The FSM Team did a great job. Our crawl space was sealed, a support beam added and sump pump installed. The team continually communicates as the project is being done so we know what was going on. They would also ask for our input if there were different options available to consider.

- Gary C.

Foundation Systems of Michigan

Waterproofing is working very well. So far no leaks and humidifier is not working constantly. Gutters are exceptional! No raining down on the sides of the house.

- Dolores H.

Blue Water Basement Waterproofing & Foundations

Wonderful! Nicole and Jeff are great people, they gave me an honest quote far better pricing than the previous company we used. They were courteous protecting our flooring and cleaned up well after the job. Everyone worked quickly and efficiently, I was impressed. This is a great family owned business that works well as a team. I will 100% use again for our next home.

- ashley s.

Blue Water Basement Waterproofing & Foundations

Amazing. Came to check in one day. Work accomplished next day. They were so kind, it felt like I was a friend not just a customer. Great company.

- Loui B.

Blue Water Basement Waterproofing & Foundations

As a construction contractor I have used Jeff and his crew since 2008 for several dozen basement and waterproofing projects. Time and time again he has shown me he knows his stuff. He has a knack for getting it right the first time.

- Russ S.

Foundation Systems of Michigan

After a devastating flood in May 2020, our crawl space encapsulation needed seams repaired and vapor loc replaced, and gravel added around a pump. The crew, Jacob and Dan, are experts in their field. They were very professional, explained what the plan was to repair the encapsulation, and then when the work was completed, they had us view the work and made sure it was completed to our satisfaction. The finished work was EXCELLENT! Thank you FSM for the professional and expert repair. Jacob and Dan are an awesome team and represent FSM as the great company they are.

- Claudia F.

Stay Dry Basement Waterproofing Inc

We had a basement that always had water in it almost year round. We decided to sell the house and move to North Carolina. Still trying to sell the home we decided to have a French Drain System put in with a bleeder line, as it would not sell as it was. The Stay Dry team was excellent from start to finish. Their team was professional and was accommodating to the fact that we needed to keep the home clean due to selling it and took extra steps to ensure no contamination spread to the rest of the house. After the job was done I have had zero issues with water and we are closing on our home today. Thank you so much for your hard work and courtesy Stay Dry! Pictures below are just after washing and cleaning. It appears wet but was completely dry the next day.

- Matthew H.

Chuck from chimney rescue did a excellent job repairing my chimney. They are fair priced and they back up their work.

- Richard B.
Basement Waterproofers in Vestaburg
Business Description:

Foundation Systems of Michigan, founded in 2007, is a subsidiary of Groundworks, a family of companies that offers superior, proven solutions for your foundation repair, structural repair, crawl space encapsulation, dehumidification, and concrete leveling needs. They currently maintain offices in Livonia, Grand Rapids, and Traverse City. FSM is a recognized accredited member of the Better Business Bureau and devotes its years of experience, industry knowledge and specialized training to help ...

Recent Review:

Christian S. & Jason M. were courteous, informative, and did a great job removing materials from the crawlspace and installing materials to wrap our foundation.

Reviewed by Holly K.

Business Description:

We specialize in Basement Waterproofing, Crawlspace Waterproofing (encapsulation), Concrete Lifting, Egress Window / Window Well Installation, Installation of Helical piles for new or existing foundations and Foundation Repair. Our team has over 20 years of experience and knowledge in the construction and waterproofing industries. We pride ourselves on getting the job done right the first time! Contact us today for your free estimate!

Recent Review:

Troy and his team were so wonderful throughout this entire process! Troy came out over a year ago to quote - he spent nearly 4 hours on my property making sure that he understood exactly what was going on with each of my buildings. He took several pictures and gave a very estimate. I had several other companies come out to provide quotes & they just simply weren't as thorough or kind. Troy continued to follow up and once we were able to budget for the project, he came out and made sure nothing had changed. Throughout the job he took TONS of pictures so I didn't have to go under the building to check it out. They were professional & very respectful of our business operations. I will have them back this summer to finish up some additional projects! HIGHLY RECOMMEND THIS COMPANY!

Reviewed by Angie S.

Business Description:

The B-Dry® System Wet Basement Waterproofing Process has been used in homes nationwide for over 50 years. Installed in over 300,000 homes and growing, it has been tried and tested in alleviating wet basement problems caused by a number of reasons. In 1986, it was even awarded a patent from the United States Government. Our basement waterproofing systems are warranted and designed to protect your home from problems caused by a high water table, heavy wet soil, cracks or seams in the floor and ...

Recent Review:

The work was done almost 2 years ago and is holding up without any issues. It was done in the timeframe promised, done professionally and the finishing was excellent. I had flooring installed and developed an issue due to the installation. Both the owner and site leader recently came out and inspected the system to ensure there was no issue with the drain (there wasn't). This type of customer service is rare these days. I am very happy I had the system installed and appreciate the professionalism I have encountered with this company from the estimate, work, finishing and follow-up. Thank you!!

Reviewed by Debra G.

Business Description:

Provide all lawn care needs. Basement waterproofing and crawl space encapsulation. Also do snow removal and deck tear outs. I've been in the waterproofing and lawn business for almost 6 years and have an experienced team as well! I also offer Roofing Services!

Recent Review:

It was good, excellent. The pricing was good and they did a great job on their work.

Reviewed by Kenecia C.

Business Description:

Case Enterprises has been in business since 2006. We are a locally family owned and operated business, which means I personally serve each customer. We are licensed and insured in the state of Michigan. Please contact me today for a free estimate.

Recent Review:

His prices were competitive. Very good. He communicated effectively. He showed up on time. He does all the things that you want a contractor to do.

Reviewed by Su L.

Business Description:

Call CLI Concrete Leveling, Inc in Ypsilanti Michigan for all of your concrete contracting needs. With over 20 years of Concrete Leveling experience, our locally owned and operated business offers a wide variety of residential and commercial concrete leveling and Foundation Repair services to our customers. Our licensed and insured business is certified for foundation work to meet all of your needs. If you are a homeowner, apartment manager or commercial contractor, CLI Concrete Leveling, ...

Recent Review:

Crew was very courteous & did an excellent job. Explained the entire process & answered all my questions. Job site cleaned after all work was completed & washed down entire work area. Great service.

Reviewed by roger z.

Business Description:

As a multi year Super Service Award winner with over 100 years of combined experience, StayDry is the standard-bearer for basement waterproofing, crawl space waterproofing, foundation repair, and similar services for homeowners and businesses. Our expert contractors take pride in their workmanship, and they'll educate you on the different approaches to eliminate leaks in your foundation and keep your basement safe from water damage. We're so confident in our abilities that we'll offer you a f...

Recent Review:

Such hacks! They will hillbilly it up real good for ya, but if you want it done right the first time or at all look elsewhere! I was initially impressed with the owner David Brown who came out to give me an estimate. He was very respectful and didn't try to up-sell me, but it was all down hill after that. I decided to have my existing sump pump replaced and have a battery backup pump installed with a "pump spy" smart outlet. Pam said the installer would show up at 9am and have no problem being done by the time I had to leave for work at noon. I asked Pam if they would clean out my sump pit that had probably never been cleaned before installing the new pumps or if that was something I needed to do. I was assured that the installer would bring a shop vac and do that for me. On 03/01/21 an installer that I thought was "Perry" since that was the name on the side of his truck, showed up. Turns out he was just driving Perry's old truck. Anyway, their installer showed up and started taking things apart, but then had to leave for I think a check valve. He returned and assembled everything, but it wouldn't fit in my pit, so he had to take it back apart and re-assemble everything. Turns out my old discharge pipe was plugged up with rusty crud. The installer said he would get some "Iron Out" for me. At this point I asked again if my pit would be cleaned since I didn't want all that crud going through my new pumps etc. He said he would, but in the end he never did. He ended up telling me that the pit was fine and anything in there was hard and couldn't be cleaned off, which was totally not true. I also never saw any "Iron Out" that he said he would leave for me and that I could use periodically. Since the installer unplugged the pipe the new pump moved water out the discharge a lot better and it was splashing back outside where it went into my buried line. I attached a hose so that it discharged out into the yard instead of splashing back near the house. The installer told me he would just stick a pipe farther down into the opening. I questioned how the water would escape if it needed to and was assured it would be fine. Well after I checked what he did I saw that now the water was spraying back against the house. I headed downstairs to tell him and he said, that he realized this too once water started running down my basement wall behind my electric box, which fried the "pump spy" smart outlet he had installed. He had to call and have someone bring him out a new smart outlet. He didn't offer to help set up the app or smart outlet, but I eventually had to call "pump spy" to have the first smart outlet I set up removed from the app, which the company said contacting them was the only way to do that. Since things are such a giant mess I called my work and was able to use a personal day. I told the installer that I had taken the day off work now and that there was no rush, so he could take his time and do the job right. Spoiler, he didn't do it right. When he said he was finished I had to ask him to secure the discharge pipe somehow between the pumps and where it went through the wall, which he did with some metal banding. This is also when I was told the pit didn't need to be cleaned. Later once the water had a chance to settle I noticed tons of sludge, slime and chunks of debris still in the pit and the walls of the pit hadn't even been attempted to be cleaned. I knew the brown on the pit just wiped off because I had already wiped off what I could reach. Also somewhere around the check valve was leaking and dripping down the pipe. The battery backups and all the cords and wires were left in a giant tangled pile. Zero effort was put into making anything look decent. Since it was after 6pm or something I ended up getting Stay Dry's main number and they said it wasn't an emergency and they would leave a message for Lansing Stay Dry. So at noon the next day I hadn't heard anything, so I had to call them. They said they would send someone out with a shop vac this time to clean the pit and fix the leak, but it wouldn't be until Thursday. On 03/04/21 at 10am someone shows up. As I'm putting my mask on I try to nicely say something like "Are we supposed to wear masks?" to which I am told "I don't wear masks". So the person they sent to redeem themselves after the circus on day 1 is someone who refuses to wear a mask in customer homes during a pandemic. Got it. This guy does take some Iron out and after I give him a brush (since he didn't bring one or any rags or anything) scrubs the pit a little bit, sucks a little bit out with the shop vac and tightens up some connections around the check valve. The pit does look better and he leaves the rest of the Iron Out. He tells me the check valve area is leaking because the pipe is crooked and that he's going to take the battery's that I spent lots of time tidying up and move them against the pipe to steady it. I told him that's how the installer on day 1 left the pipe, and that I had to ask him to even secure it with the metal banding. I went and got a cement block out of the garage to place against the pipe to steady it instead of moving everything I had cleaned up already. I also laid down cardboard and plastic on the floor, since none of these guys wear boot covers or clean up the water and mess and I was sick of cleaning up. He says there was an option for a new pit and cover that would secure the pipe. I was never offered or told about these options until now. Guess what? The next day I see the check valve is STILL LEAKING! I contact Pam and she says they will send out "Perry", the real Perry who "manages the crews". I'm confused thinking they're sending the same guy from day 1. When the real Perry comes out on 03/10/21 he explains about someone else driving his old truck. I think he said his name was "John?". Anyway, Perry, puts on boot covers and a mask which is nice. He looks at the check valve and says "This isn't even one of our check valves" and seems to insinuate that something fishy was maybe up. I told him "That is the check valve your guy installed." Maybe he just ran to the hardware store to get on when he realized he didn't have one on his truck or something? Perry replaces the check valve and the pipe is crooked again, but not as crooked as the first installer (John?) left it. I say how the no-mask installer said if it's crooked it will leak and Perry says that's not true, and I guess he was right. It is no longer leaking. So finally after 3 tries, this company was able to sort of pull off the job. It felt like they put the bare minimum of effort into trying to fix their mistakes or make me happy. Since nobody was returning my calls I tried calling the owners cell number that was on the card he left when he came for the estimate. He sent me straight to voicemail and I immediately received a call from Pam. I would never use this company again and wanted to share my experience with them. There was so much they did wrong that I'm sure I've left some things out.

Reviewed by Jason A.

Business Description:

The B-Dry® System Wet Basement Waterproofing Process has been used in homes nationwide for over 50 years. Installed in over 500,000 homes and growing, it has been tried and tested in alleviating wet basement problems caused by a number of reasons. In 1986, it was even awarded a patent from the United States Government! Complete basement and crawlspace waterproofing solutions. Financing options available. Additional DBA - B Dry System of Greater Grand Rapids, Diversified Foundation Solutions I...

Recent Review:

No show/ no call multiple times for scheduled work. No consideration for customers that have to take time off to be home for the work to begin. Owner was very rude on the phone. Multiple contacts made with corporate as well, no resolution. We went with a different company.

Reviewed by Tara P.

Business Description:

Foundation Specialist is a full service basement waterproofing and structure repair company serving all of the western half of Michigan. Foundation Specialist has experienced foundation inspectors. All foundation inspectors have installation experience in new construction concrete and retro fit foundation repair. Foundation Specialist, LLC will treat you and your home with respect as customer service is our number one goal and the key to our continued success. Give us a call and we'll send ou...

Recent Review:

We paid them almost $13,000 to "waterproof" and our basement flooded in a storm. 6 inches of water throughout, more than we ever had before they did any work. They said their system is not designed to deal with surface water caused by hard rains and that we should have asked for them to install window well drains, although they are supposedly the "experts" and never mentioned anything about this or any other potential future problems. They didn't offer to help with the cleanup or do anything to fix the problem other than to charge us more money to do what should have been done initially. When confronted with the problem, they were rude, unhelpful, and did nothing but say it wasn't their fault. Use someone else.

Reviewed by Tracy H.

Business Description:

Serving the Greater Ashland area of Michigan and Wisconsin. Specializing in basement waterproofing, crawl space repair, gutter installation, concrete lifting & leveling, attic insulation, foundation repair, & commercial foundation services. FREE estimates available.

Recent Review:

Worst workmanship I've ever seen. Basement still leaks, the system they installed does not drain water into the sump crock looks like water is now being diverted under the floor. Owner never came out to look at what his employees call a finished job. I was quoted by Dennis $56 a foot in the basement and when I got upstairs it was actually $59, red flag. I was quoted and designed a system and they installed another. Look at pics and you decide if you want to hire these hacks and liars. One other thing the workers mixed the Qiukrete next to my furnace that was running and the whole house was filled with concrete dust.

Reviewed by Steve H.
Deals in Vestaburg for Basement Waterproofing
Explore Our Solution Center for Helpful Basement Waterproofer Articles
Find Waterproofing Contractors in
Waterproofing Contractors in Vestaburg