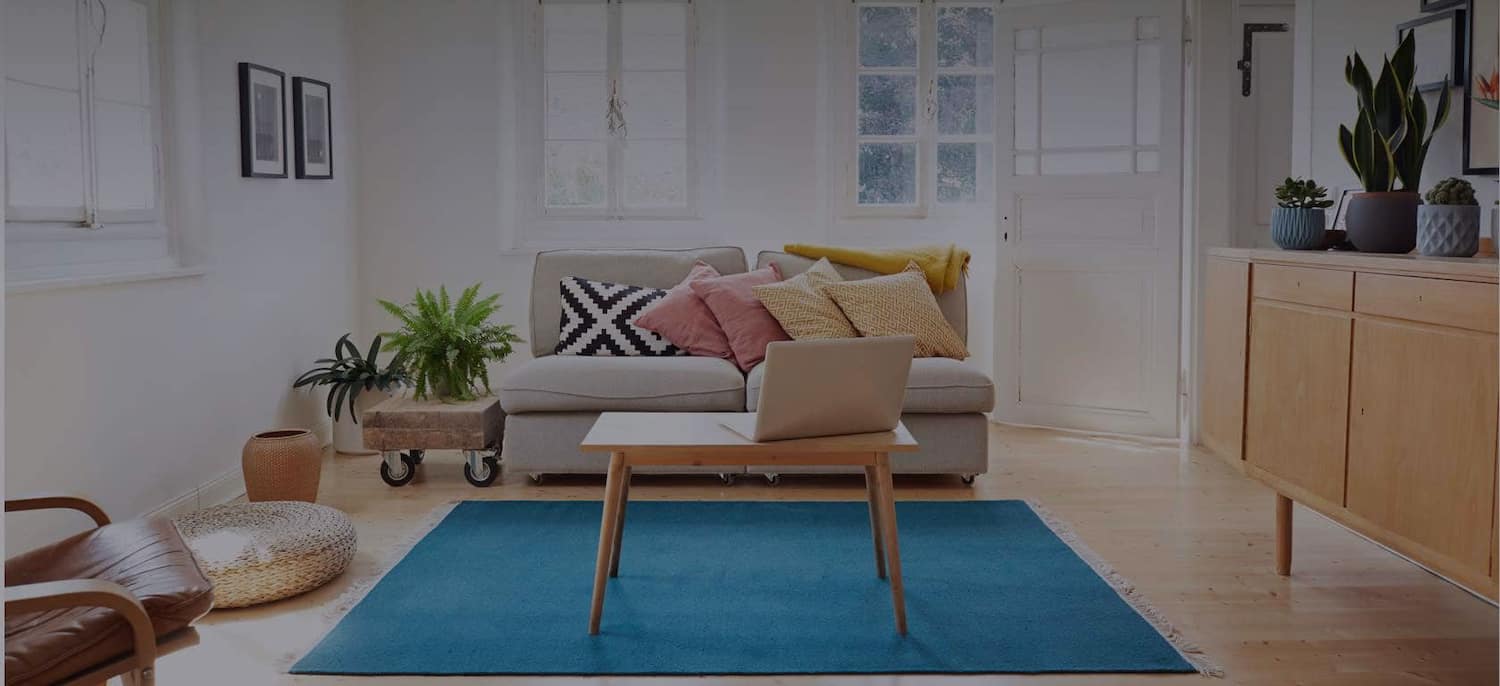 Get matched with top Garage Builders in South Boardman, MI
There are 4 highly-rated local garage builders.
Recent Garage Building Reviews in South Boardman
Dave was a really great builder for us. The work is impeccable and he provided valuable insights and recommendations about our plans. I have already recommended Dave to several friends. Overall, the best experience we've ever had with a builder (and there have been many!)

- Beth S.

Joe Beman has executed flawlessly and timely my bespoke garage design submitting constructive ideas and solutions during the build process. Project was challenging, but Joe demonstrated ingenuity and persistence. Joe is very meticulous and detail oriented. His siding work is astonishing. Honest, pleasant and easy to work with. Definitely, will hire Joe again and recommend to others.

- John L.

Joe is FANTASTIC to work with. He's so professional, always on time, very communicative about the projects, and is absolutely trustworthy. He is a man of his word and is just a nice guy. We would highly recommend him.

- Kathryn B.

We have been using Beman Builders and Joe Beman for a number of years now and a number of projects from a remodel of a Victorian home with 4 bathrooms and a monster kitchen. Recently, Joe built an Art Studio for my wife. Joe is the best builder in this area because he pays attention to detail. He will submit and bid and stick to it rather than nickel and dime you like a lot of contractors in this area. He is courteous and a nice guy. He works quickly and the job site is ALWAYS cleaned up every evening before Joe leaves. Any attempt to hire another contractor other than Joe would just be a waste of money and time.

- John H.

Matt and his crew did a job for our family. To say that they exceeded our expectations is an understatement. They did a wonderful job. Very professional and timely. I would strongly recommend them for your next masonry job.

- Eric B.

The quality of workmanship is phenomenal. Everything is great. Even the contractors he used to paint the house were great, there's not a smudge of paint I can find that's wrong. There's not a mistake in this house. Everything is phenomenal!

- Dana B.

We found Colin through a friend on Facebook. He had helped her build a bedroom/bathroom addition which was what we were wanting to undertake as well and our friend spoke very highly of him. Colin helped us design and plan our addition, helping us see where we could save money and where we shouldn't look to cut costs. Since we went with him to do the work he didn't charge us for his design time (and the many revisions that we asked him to make). After the plan was complete he then gathered bids using some of the subs he usually uses as well as several that we know and wanted to use. After getting the bids in place permits were pulled and the work began. Everything went pretty smooth for the most part. We did have one hiccup with the siding we used on the garage and what turned out to be a mis-communication between us and Colin. (There are so many decisions and details in a project like this). Colin went ahead and made things right taking the cost of the correction on himself. Towards the end of the project we had some unexpected changes in our finances and Colin worked with us showing us some things we could tackle ourselves to help save money. Colin and his assistant David were always responsible, organized, and courteous. I didn't mind having them around our children at all and enjoyed watching them explain to the kids on several occasions what they were doing that day. He managed the subs very well and was very hands on. I was also impressed by how quickly he returned our phone calls and emails (sometimes within minutes) getting us the answers we needed in a very prompt manner. I would highly recommend Colin and his company CMB construction for projects both small and large. I have already referred him to several friends and my brother for smaller projects.

- James P.

McQuires Quality Construction

This guy and a helper showed up we agreed on a price and he said he would send a couple guys the next morning and they never showed up or even called....

- Duane O.

My husband and I received a quote from Dave Acha in early fall of 2010. Price seemed very fair and time frame met our needs as we needed the job completed before snow fall. Unfortunately the time frame kept getting pushed back. They got the tree's cut and cleared the area within the first couple of days, which was great. But then nothing happened for weeks. They JUST got the posts in before the ground froze. And didn't finish the structure until a week before Christmas. Which meant NO FLOOR until spring. Which still took forever. A job that we were quoted would take 2-4 weeks to complete took a total of 7-8 MONTHS. There ended up being a lot of extra expenses later. Our barn is approx 24x40 and they don't cut the concrete unless you pay for it? It's already cracking! The garage doors that were used look like they were sitting in his back yard for months (holes) and the latches for the big doors were rusted. Really really bad at communication. Would not tell us if, when, or what was going on unless it was demanded. If he did say something was going to happen and then it didn't, we heard nothing unless we asked... sometimes needing to ask twice. Was surprised he was in business for 20+ years and lacked so much in communication with his customers. I would not recommend.

- CAROL R.

Reimer Building And Remodeling

We contracted Reimer Building and Remodeling to put an addition on our home--kitchen, dining, and garage. Our contract and available funds started June 21, 2017 with a completion date from the bank of one year (June 21, 2018). We did not look into this company like we should have and are writing this review in hopes to save others from the terrible situation we have experienced. Long story short, dealing with Travis and his company has been a very exhausting and frustrating process. Our project was supposed to be completed almost two months ago, but Travis breached his contract as he was unable to complete it as he misused our funds and did not pay the subcontractors. Therefore, he did not have further access to the funds to complete the rest of our project. He still owes thousands of dollars to those subcontractors. We are still left with an uncompleted project and the hassle of trying to find another contractor to finish the mess. Prior to the bank closing, Travis was very open and easy to communicate with. This led us to put a lot of faith and trust in him and we gave him money from our personal funds so he "could get started" on the project (late June). He agreed to pay back at closing with the bank when he could start accessing those funds. When closing with the bank came, he did not pay us back as he agreed. When we thought the project was getting ready to start and Travis had accessed about $30,000, he stopped communicating with us and thought we might be scammed. It wasn't until November 2017 that we started seeing some work being done after a meeting that only happened because we told him to not begin any work until he met with us. He excavated in November, leaving our well line exposed. When the snow came, our water line would frequently freeze. The pipe had to be wrapped in heat tape, and we left water running all winter which cost us extra in our electric bill. In February they got the structure up. The dirt caved in around the foundation, so they were unable to waterproof and backfill. It kept getting put off claiming he was working on hiring someone and renting a backhoe, which never happened. He asked for a second draw from the bank to pay for relocating the well line, materials for construction, and footing/foundation work. The subs were not paid from the draw. Over the next two months, they worked on tearing off shingles, installing the roof and windows. During this time, much of the house was exposed without shingles. We expressed our concern with Travis about this as rainy season was approaching. Unfortunately, he did not address our concerns and our upstairs bedroom now has water damage. In April, he asked for a third draw. The sworn statement he submitted showed that he paid the subcontractors for previous completed work. The bank required lien waivers signed for these draws, but the subs would not sign the waivers since they had not been paid. In early May, little to no work was being done. Travis was still not communicating with us, and our lawyer got more involved. After giving Travis the chance to commit to completion, Reimer Building & Remodeling breached their contract. We are left with an uncompleted project and are also out more than $5,000 of personal money that he has not paid us back. After his termination, our lawyer and ourselves have asked him for the records of funds used for our project. We have been waiting almost two months for his final costs on the project to help us move on with another contractor. We tried our best to communicate with Travis all along the way and tried everything on our end to make it work. We could include many more details and issues that have occurred, but there are just too many. We were hesitant to post a review, but had we read a review like this, we would have saved ourselves a lot of frustration and stress by avoiding this company.

- Chris N.
Garage Builders in South Boardman
Explore Our Solution Center for Helpful Garage Builder Articles
Garage Builders in South Boardman