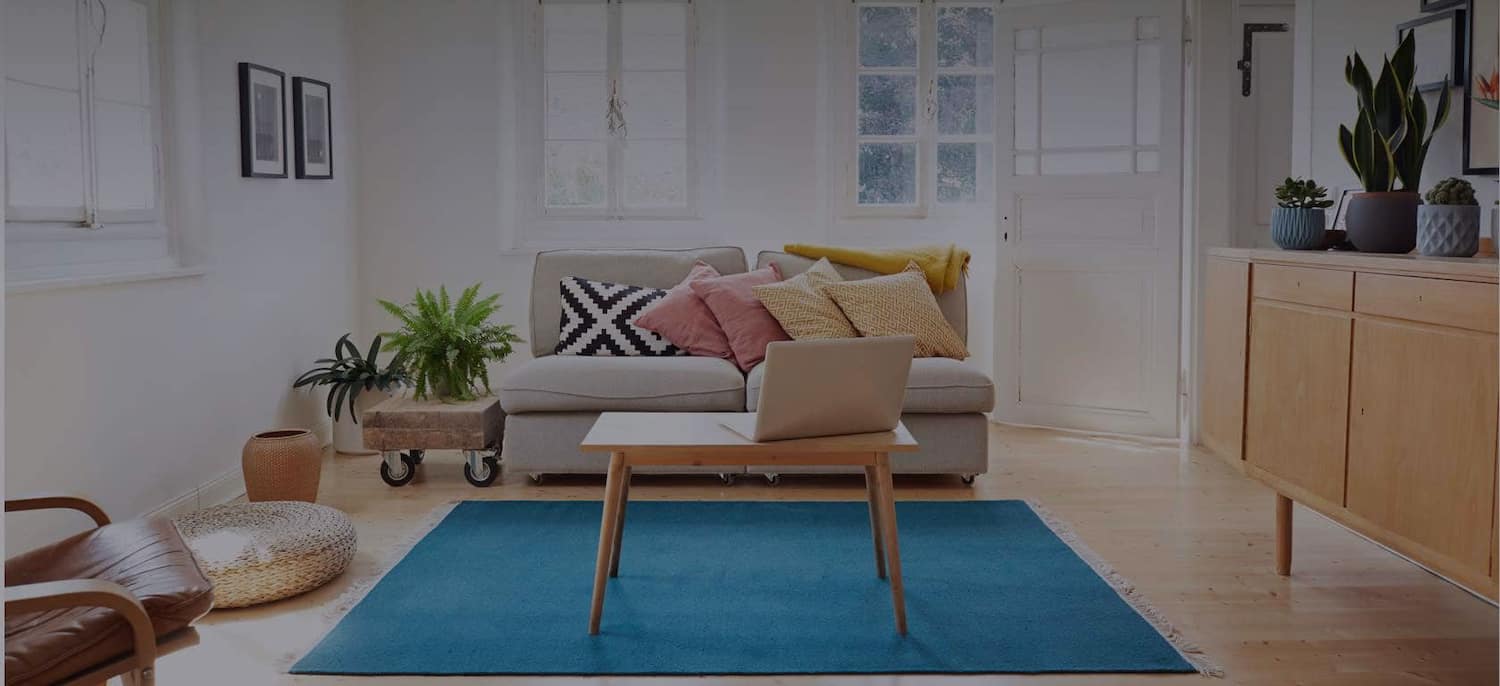 Get matched with top Drapery Cleaners in Freeland, MI
There are 0 highly-rated local drapery cleaners.
Recent Drapery Cleaning Reviews in Freeland
Parris was 100% on top of her game from our first conversation. I've posted her before and after pictures on my Facebook page bragging about how clean my house is. I can't recommend her enough. She stays in constant contact with you, texts you about questions she may have while cleaning and is completely trustworthy. I highly recommend her to anyone for their cleaning needs. I feel so luck to have found her.

- Lindsay F.
Drapery Cleaning Services in Freeland
Business Description:

Oriental Rug or Drapery, Clean and 100% Urine Odor Removal Naturally, by PetPeePee Company. PetPeePee service is a strictly for, Oriental rugs, (all types of Oriental Rugs, Needlepoint, Antique rugs, and custom made Draperies. PetPeePee Guarantee: Permanent Dog or Cat urine odor removal. The principal reasons the members use of the service is the need to get rid of the urine odor naturally, without using all the toxic chemicals of the ordinary carpet cleaning industry! The odor free cleaning ...

Recent Review:

Very responsive and explained process thoroughly. Check their youtube video to see what they do.

Reviewed by susan w.

Business Description:

SERVPRO of Fenton has proudly served residents of Genesee County and the surrounding region since 1996 with our fire and water damage restoration services. We are a locally owned and operated franchise of Servpro Industries, Inc. If you file an insurance claim for your property damage, we can bill your insurance company directly. SERVPRO is trusted by over 350 insurance companies and we are available 24/7/365. Our SERVPRO professionals are trained and certified with some of the following cred...

Recent Review:

The technicians were courteous but the price was extremely outrageous. I was given a quote of $300 as a worse case scenario. When they arrived, they said they had talked to their office and needed to know where the "foot" of water was located. I explained that I told her it was less than one inch of water and it didn't even cover the full 256 Sq ft area. They also told me the water was coming from the walls (which I found out later was not correct). They were there less than 30 minutes and when they called the office to check on the price, they said the $300 would not be adjusted. Hmmm so 1' of water removal costs the same as less than 1". I have used servpro in the past for my home water damage & they were awesome. I definitely do NOT recommend for a simple job. We could've taken a little longer and handled it ourself for WAY less.

Reviewed by Christie C.

Rating Not Available

Pros who have not yet received a review do not have a rating displayed.

Business Description:

aeder's housekeeping we do it all or aeder' s tree service

Rating Not Available

Pros who have not yet received a review do not have a rating displayed.

Business Description:

Not everyone can afford high cost home improvement, but everyone can demand top quality, professionalism and experience. We do to. This is our vision. To be the preferred home improvement business in the Great Lakes Bay Region. Making a full-range of home improvements, both domestic and business, making our customers love where they live and work.

Rating Not Available

Pros who have not yet received a review do not have a rating displayed.

Business Description:

We at the Anything Guys have a do it right, get it done mentality and there is no task we are not more than qualified to assist you with, from home and automotive repair, helping you set up an event, or even just giving you a ride across town. We take the Hassle and Hustle out of life. Give us a call! We do it all!! The Anything Guys

Business Description:

Always On to help get your life back to normal. Most home owners will have at least one disaster in their lifetime. On-Site has created a company that helps make your home better than before your loss. We have state of the art drying equipment, a 50,000 square foot facility, highly trained personnel, allowing us to offer you the highest level of quality services. You are my client but we can deal directly with your insurance company to make sure you get everything that you are entitled to. We...

Recent Review:

The On-Site team did an outstanding job packing all of my items in a timely and efficient manner. They are professional, personable, and trustworthy. They handle valuable belongings with care; expertly packing, documenting and labeling each box of items. The moving team went above and beyond to ensure my belongings were securely loaded. The On-Site team safeguarded my home, covering their shoes upon entry, placing liners on the floor when moving, and swiftly cleaning up before leaving for the day. I am extremely satisfied with my experience and would highly recommend their services.

Reviewed by Cheri J.

Business Description:

Billing options Weekly, biweekly, monthly, pay in full

Recent Review:

Very upset with the work. It was not done well. We did not do a good job. 



Reviewed by Joyce W.

Business Description:

SERVPRO of Saginaw and SERVPRO of Bay City have proudly served residents of Saginaw and Bay Counties and the surrounding region since 1996. We are locally owned and operated franchises of Servpro Industries, Inc. If you file an insurance claim for your property damage, we can bill your insurance company directly. SERVPRO is trusted by over 350 insurance companies and we are available 24/7/365. Our SERVPRO professionals are trained and certified with some of the following credentials: Cert...

Recent Review:

SP came out for an estimate and everything went well.  During the visit, we let SP know the repair was not an emergency -- and if the job was going to cost more than MetLife was going to cover - we would wait and reach back out in 2015. Christmas was only 2 weeks away and we were gathering quotes because my siblings and I wanted to start doing repairs to our parent's home early 2015.
Our SP Project Manager (*PM) stated they would know more after they submitted the quote to ML --  which was $4389.55.  After the submission, ML approved the repair for $3389.55  
After we saw the approved amt, we let SP know we wanted to wait due to ML not covering the full job - the 1K (deductible) -- was something we didn't want to spend  due to X-mas being a few weeks away. 
SP then stated that the quote amt was nothing to worry about and they wanted the job so they would 'make it work.'  Meaning, the approved MetLife amt would cover the full job.  (*The 1K was our ML deductible. Contractors often include the deductible in their quote - so the customer does not have to incur additional cost.)
My mom asked SP PM more than 3 x's (I did as well) was he sure the ML check would cover the full amt. He assured we wouldn't owe anything. 
Our SP PM, who by the way is a very nice guy said "we wouldn't do that to you all, especially around the holiday's - we will make this work for you." We moved forward and SP did the job. 
12/12/14: Received email from SP asking us to rate their service, which was great and I let them know that in a review.
1/12/15: Received email from SP (Saginaw) informing me of an 1K balance that was still due. Immediately, I email SP back to inform them we did not have a balance  because of what our SP PM told us.  This is where the back and forth began.
1/13/15: Our SP PM joined the email chain and apologized for the miscommunication and said they never waive deductibles.  SP gave us the impression they would make it so the deductible was covered in cost.  Not only did I understand it as that - but my mom and siblings did also.  All three of us being home owners + rental owners we have had this type of setup with contractors before. 
The back and forth continues -- then we just decide to pay.  BUT, since we felt this was done unfairly + under false pretenses just to win our job - we would break in payments and pay when we could. As this was a bill we should have never had, as we would have waited and gotten other quotes - but SP lied about making sure the job was covered by our ML check just to win the job. 
SP agreed on a payment plan, but when I reached out to setup the 2 payments 4 months later, I wanted a final written agreement and payment form emailed to me. 
They didn't send the agreement, but sent the payment CC form.  SP sent the doc on 5/18 - I didn't get to respond until 5/19 when they resent it at 12:34 pm est.  I told them I would send over EOD.  But, I did not have access to a fax/scanner and traveling - so I did not get to send over and planned on getting to Kinkos in the am.  On 5/20 and at 9:09 am est - SP sent an email stating that since I did not send EOD (not even a full 24hrs) they "assumed I didn't intend to pay them" and was sending us to collections. 
At that point, I was tired of everything and said just do that because I didn't know I had timer on me. SP collections was even worse -- Patricia Martinez was very rude, yelled/did not allow me to speak -- just the most unprofessional person I have ever come across.  SP Collections/Ms. Martinez added $200 to the balance and threatened my almost 70-year-old mother with a home lien for 3K if she didn't pay that day. We would have paid it off in less than 15 days if they gave me a full 24hrs to send over the form.  I would not recommend SP due to saying one thing to win new business and then not honoring their word after they have. Not the way to do business and I will warn others so they will not experience what my family has.
My family wants to warn others about SP's practices, as well as warn others of their collections practices + tactics.  SP Collections yelled, screamed, did not allow calm verbal engagement and very unprofessional and rude to me and my mother.  SP collections also used threat tactics on my mother saying they would place a 3K lien on her home causing her anxiety + stress.


Reviewed by Deanna S.
Explore Our Solution Center for Helpful Drapery Cleaning Service Articles
Drapery Cleaners in Freeland