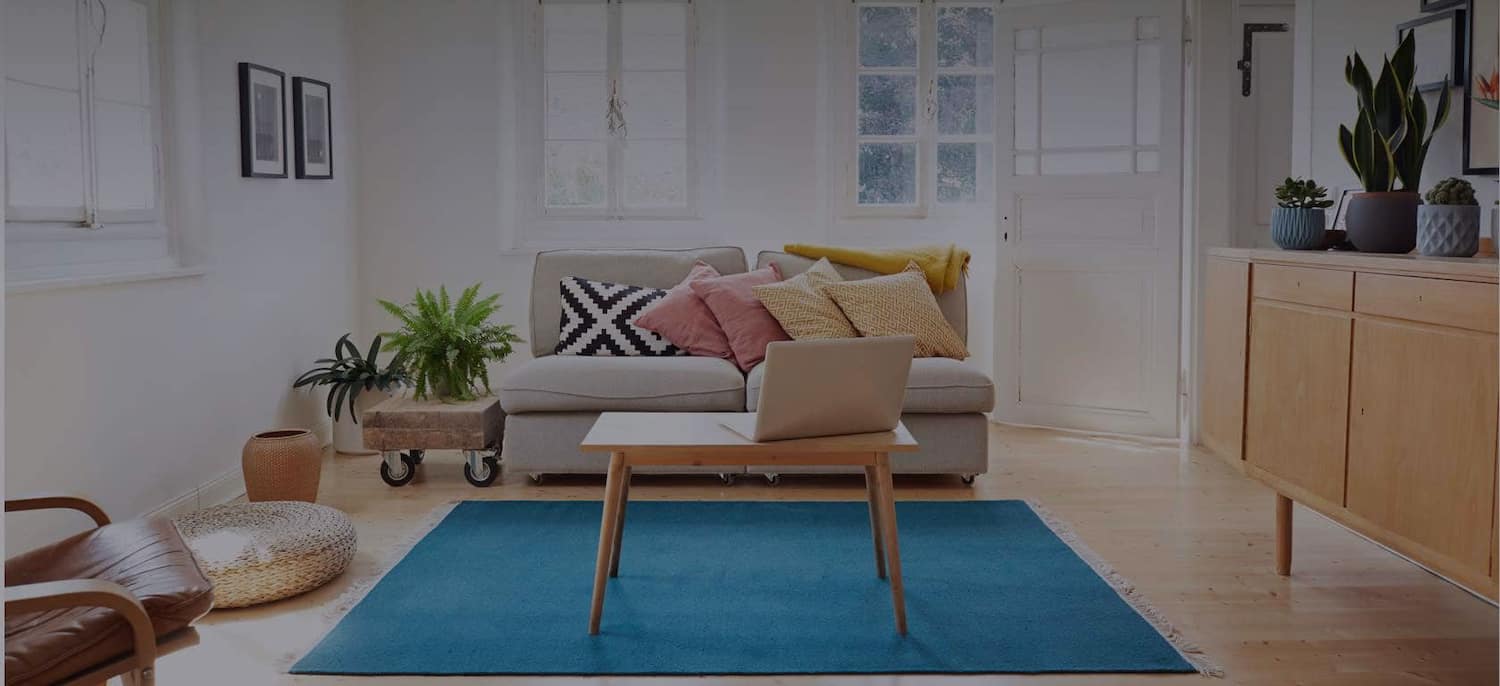 Get matched with top Door Installers in Danvers, MA
There are 149 highly-rated local door installers.
Door Installers in Danvers
Recent Door Installation Reviews in Danvers
MA Design & Construction Co

Our experience with MA Design and Construction Co was seamless from start to finish. From the initial consult with a project manager to working directly with the owners of the company our front door project was as easy as renovations in your home can go. They were flexible about timing, communicative, and very easy to work with. We initially had our two front doors replaced and ended adding a portico to the front entrance as well. Marc, Raquel and their crew of many were able to accommodate our last minute request and finished the job with out pause. The carpenters and painters worked cleanly and did not leave any trace of their work behind, which is important for me with a dog, a few cats and small children. I look forward to working with this company again on the numerous projects around our home!

- Laura C.

Patrick Miller Construction Inc

Andy was very responsive from day 1. I needed to enclose a room by adding a wall and bathroom plus paint. Andy and his team were professional, efficient, and easy to work with. They communicated clearly and kept me informed throughout the entire project. And most importantly, the job came out beautiful. I plan to hire them for all future projects for my townhouse!

- Sal A.

Jeff Veglia Remodeling & Tile Contracting

Our project was to remodel a completely unfinished basement into our dream space. We replaced an exterior door, windows, added insulation, wiring, plumbing, a kitchen sink, a bathroom with shower as well as many cabinets with granite counter tops. Jeff was excellent to work with. This was our first major remodeling project and we weren't entirely sure how to proceed, but Jeff was very helpful and very honest with us every step of the way. All of the guys he works with are top notch, especially the cabinetry company who took our vague idea and sketches and turned it into a beautiful layout and rendering. The price Jeff quoted us was fair and was within the range of what we were expecting. Beyond that about a few weeks after the project had completed and we'd made our final payment, we noticed a minor area of grout that needed some touch up. One text to Jeff and he had the guys back out to the house to do the touch up a few days later. We couldn't be happier with the results and will be keeping Jeff at the top of our list for all future remodeling projects.

- Eugene N.

Jeff Veglia Remodeling & Tile Contracting

Everything about this job was perfect - we needed to get the project completed quickly for our move and Jeff arrived promptly on the first day we could begin work and finished in the time frame that he estimated. All of his workers and subcontractors, including plumber, electrician, and painter, worked to the highest standards and went above and beyond to do extra and unexpected work. The suppliers that he recommended for tile, stone, glass, and plumbing fixtures had high-quality materials and gave helpful information about choices. Everybody was friendly and a pleasure to work with and we benefited from Jeff's expert advice throughout. The apartment looks great and we couldn't recommend anyone more highly.

- Elayne G.

All went well. Omar and his crew did a fantastic job. Highly recommend, will use for future projects

- John J.

Exact Exteriors did a great job on my house in South Kingstown. Dennis was very responsive and did a great job keeping me up to date on the schedule. He was also very detailed on his quotes and description of the work. Once work started, the crew was fast, the work was high quality. I get tons of compliments on the job from neighbors and others. I would hire them again and recommend them to anyone looking for exterior work.

- Matt B.

Bonafide Home Inspections

Mr Bona-fide is the best home inspection, his service was impeccable from starting to finish I have used several inspection companies before and none of them can not provide the same quality of service highly him provide. He is very professional, prompt, and answered all of our questions he takes his time to explain to you to details you need to know about your home inspection. The quality of his home inspection work was perfect I was very satisfied. If you looking to buy a home I recommend you Mr Bona-fide for your home inspection.

- Shella C.

It was a pleasure working with Ryan Norman on the extensive interior renovation of our 1895 Andover home, and we are incredibly pleased with the results. Every phase of this project was well organized and managed, starting with the contracting negotiation phase. Ryan patiently worked with us to revise the contract multiple times to include as many details up front as possible, so as to minimize unexpected surprises from both the construction and cost perspective. We found his trade crews took pride in the high quality of their work, a reflection of their attention to detail. We also found Ryan's costs to be market competitive, and the few unexpected expenses were discussed in advance and transparently explained. We realized various value-add modifications during the process and Ryan gamely and easily made the improvements. As homeowners, we were very picky about the final, high-end finish for this kitchen and bath remodeling; and, so, we approached Ryan already having selected a granite fabricator and cabinetry supplier. While I have no doubt that Ryan can make excellent referrals to integrate these services on any project, he worked professionally and seamlessly with these other companies. Ryan also kept up good communication to ensure that we made finish selections on time to avoid undue delays. Ryan brought all of the pieces together to deliver a beautiful product in a timely fashion. Work included: chimney removal; kitchen and bath demolition to the studs; hardwood floor removal, subfloor modifications and hardwood floor installation; significant carpentry, plumbing, electrical, plastering, tiling and painting; re-framing and installation of windows and doors; and installation of high end built-in appliances and custom cabinetry with crown and other trim details. All inspections easily passed, and we have great confidence in the construction and will enjoy our beautiful new kitchen and bath for years to come! We highly recommend your working with Ryan Norman on your next project!

- Lisa S.

I do not have enough words to explain the level of satisfaction upon project completion. I look at the house now and it feels like I live in a totally new home. This company worked very hard to accommodate every request I asked for. They performed and worked diligently, any issues that came up along the way as the project evolved was immediately discussed with me for approval. Updates were given throughout. For each day worked, the team made sure my place stayed clean at the end of the day which I found very impressive. I was given a date for project completion and they had everything done as promised. There were small details that needed a final touch and the team was always receptive, welcoming, and made sure it got taken care of right away. They worked very hard to make my dream project come true. I will highly recommend to friends, family and anyone that might be looking to do a home improvement or remodeling that is affordable and within budget when compared to other companies that charge the same amount for half the work. I will absolutely rehire for more home projects in the near future shoulder anything come up.

- Violeta A.

Clear Choice Home Improvements

We decided to replace the windows and slider from the original 2005 condo construction which were leaky and had obstructive grids (why would you want to block your window and door view of the river with ugly strips of metal?) and I had been blocking the New Hampshire cold air with the Frost King window kits for 3 years. I was determined never to do that again. That hair dryer was going back into the closet for good. We had 3 companies visit and they were the last to arrive that evening. The salesman (Mike Cullerot) was a straight shooter and explained all the features and benefits of his windows and door (OKNA products, which have great reviews from independent websites) and gave us a good price. Mike said it would take about 14 weeks for delivery, and he was right. When Vlad the Installer) as opposed to Vlad the Impaler, old joke) arrived with his team (on time as promised), he realized since our building is on a slope with no outside access to the third floor (they temporarily remove the siding which frames the old windows in order to insert the new windows), he would not be able to replace the windows, but the slider was not going to be a problem. The first thing that impressed us was his professionalism and pride in his craft. It would have been easy for him to "make it work" by trying to install from the inside in order to get the job done, but it was going to look awful and he did not want to do that. He called Clear Choice and explained the situation. They immediately removed the cost of the windows from the contract and installed the slider. Anyway, Vlad and his 2 guys did an amazing job. The slider is solid and quiet, and now gives us an amazing view of the river. NO MORE COLD AIR! As for the windows, unless Clear Choice can figure out a way to relocate our entire building, I will just hang good old insulated curtains. The beautiful slider makes up for the disappointment of the windows. It is what it is.

- Amanda V.
Door Installers in Danvers