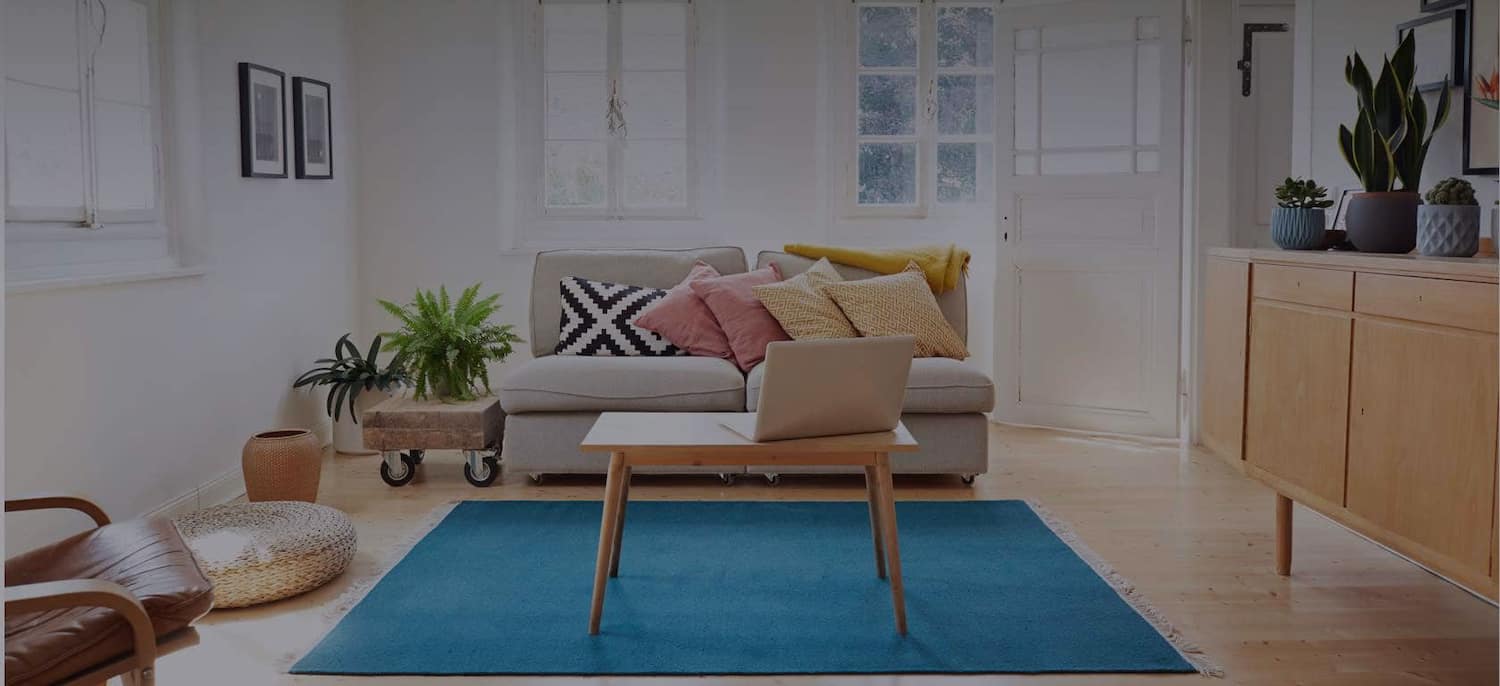 Get matched with top Floor Cleaners in La Grange, KY
There are 12 highly-rated local floor cleaners.
Recent Floor Cleaning Reviews in La Grange
I was truly impressed when I got home and seen how new my house looked after just one cleaning. Very professional , very quick .

- Yasira C.

MEEKS HARDWOOD FLOORING INC

I cant sprak highly enough of this company. Mark and Judy were the best. The work is very professional and top notch. I am beyond pleased with my floors. Professional, dependable and a great price. Thank you!

- Norma d.

Grand Finale Cleaning Inc

We were getting ready to put our house on the market when my husband notified me on a Tuesday afternoon that our realtor had scheduled a photographer to come take photos of the house during the early part of the following week. Being caught off guard with this information and the short notice, I came across Angie's List and thought I'd see what information they had. I ended up calling Grand Finale Cleaning. There was no way my husband and I could clean a 2400 square foot home, plus the basement in such a short amount of time as well as finish moving out. I e-mailed Grand Finale Cleaning with information about our problem. Within 5 minutes I had a returned phone call! The very next day, which was Wednesday, Delisa came out, walked through the house with me, taking notes on what I needed done. After Delisa left, about 45 minutes later, I received a phone call from Sharee, to schedule a crew for the next day! On Thursday a crew of 6 people came to begin the "move-out clean." The "move-out clean" consisted of cleaning all floors on the first level and in the basement, all closet shelves up and downstairs, the finished basement steps, all doors, all baseboards and crown molding, 2 full bathrooms, 2 half bathrooms, a laundry room, living room, dining room, foyer, kitchen cabinets and shelves, appliances (inside and outside), ceiling fans, hanging lights, blinds, and an enclosed sunroom with 22 windows!!! These folks worked very, very hard all day long. When they finished I'd never seen such sparkle and shine everywhere! I was truly floored at their accomplishment! Sharee even called me after the crew left to make sure everything was completed to my satisfaction. Our realtor came with the photographer the following Tuesday and commented, "Wow! This house looks really great!" We promptly informed him of the awesome team that Grande Finale Cleaning had sent out. Needless to say, "Yes! A definite yes!" I would hire them again and definitely give them an A++!

- Vicki C.

Does an excellent job cleaning and works well with my mother with Alzheimer's. Works with me to get mom to move throughout the house to allow cleaning to be done without upsetting her. Cleaning is an A+.

- Barbara B.

We had some trouble getting together at first for the walk thru on both sides and neither one of us minded as life happens. I insisted on the walk thru because I knew my house was dirtier then just the average "it hasn't been cleaned well in a few months"-dirty. I'm disabled and my husband handles -everything- and some things just slid. but after I insisted on the walk thru and I pulled no punches and neither did she we agreed on a price and she'd call me with dates and times later. First we once again had trouble again finding a date that worked for us both then Covid-19 hit and we agreed to straight up cancel for a few months until we knew more. Fast forward several months and I get in touch with her to ask if she's doing any cleanings yet and she said yes, she could and she'd get me some dates and times later. Again trouble getting a date that worked but finally settled on one. Date comes, no show/no call/no text. I contact her and "life happened" and being understanding we set another date and she also wants a helper to come with her because there is so much to do. This date comes and the time passes and no show, no call, no text for hours past the appt time then she's in my driveway near tears. Her helper, her brother, never even bothered to get out of bed to come help her and she couldn't keep the appt and do it by herself. so we set up a 3rd date and she's to come alone this time. She arrived an hour late but got right to work while my daughter, husband and I, all kept away while still home and kept our masks handy in case of interactions. She got most of it done and said she needed to come back another day to finish which was fine by us because problems aside she was doing an amazing job. That day comes and you guessed it! No call. No text. No show. And she hasn't responded to any of my messages since to find out what's going on. I paid her half of the agreed on price because she deserved something when she left that day but I didn't want to pay her everything in case she disappeared. Glad I didn't pay her in full now. she'd have done about 75% of the job but been paid in full and ghosted me without a backward glance. Sorry but I do not recommend giving this cleaner a chance!

- Laura H.

Purchased a Big deal for First Coast Home Pros. He was very professional, considerate and called when he was running behind from his earlier job. He cleaned the grout in the kitchen floor and sealed it. He did a very nice job.

- Carolyn G.

Grand Finale Cleaning Inc

The cleaning is great, but the details is what puts it over the top. When you clean your own house (at least when I do), I don't always pick up every little thing and dust under it - but they do. My bathroom vanity sparkles after they visit. The floors shine and there is no dust floating around. It smells and looks so fresh.

- Melody S.

Grand Finale Cleaning Inc

I recently hired Grand Finale to begin regular cleaning my home every 2 weeks, and I am so glad that I did.  Billie Hayes, one of the proprietors, first came to my home to see what I needed done and to give me in writing the cost and detailed list of things agreed to be done whenever her employee(s) came to clean my house. Billie was very friendly and knowledgeable, and her focus was on how their cleaning company could best serve my specific needs (e.g., my expectations). My downstairs is not used much and does not get as dirty as the rest of the house, but I still like for it to be clean, too. Billie gave me a price for the upstairs and downstairs entry area, steps, and laundry room,which is used frequently,and I want cleaned good every other week, as well as a price for the infrequenlty used downstairs (includes family room, kitchen and bathroom).  I really appreciated that Billie said that whenever I wanted the downstairs cleaned, too, I could just tell her employee(s) when they came and to pay the extra amount at that time. When Rebecca and Heather came to clean my home on August 31, 2015, they did an excellent job and cleaned it spic and span upstairs and downstairs. They vacuumed, mopped, cleaned bathrooms, dusted, cleaned mirrors, etc. They were very pleasant and professional. I worked at home in my office while they enthustically and unobstrusively did their work. I am eager for them to return again to clean next week, as well as every other week indefinitely. Also, if I should need additional cleaning just as windows (inside and outside), cleaning the carpet, cleaning the baseboards, cleaning the chandelier, etc., they are available to do additional tasks  with a quote in advance from Billie as to the specific cost of the requested additional service. I would highly recommend Grand Finale Cleaning without hesitation.

- Constance B.

Sirlene's Cleaning Service

Sirlene and her crew of 3 arrived at 8am and they were still here at 5pm working when I got home. My home literally sparkled. The couch cushions had been steam vacuumed on both sides, the floors were still wet, all the baseboards were bright white, my bedroom was immaculate, the corners you don't even see were cleaned out. I had several spots I was going to check when I got home as an indicator of how thorough her team was...and every single spot I checked and hadn't even pointed out for them to clean was done. I paid $1,100 for this deep clean and I will do it once every year so my house can get the thorough cleaning I wish I could do. Since then I had Sirlene back for a full clean to prep for a party and the house was gorgeous again. If I were going to do a biweekly cleaning schedule it would cost me $150. I don't have the money to keep it going quite that regularly, but the job she does is worth it and we will be using Sirlene again anytime we need a cleaning for a party or perhaps on a quarterly basis.

- Lilly M.

I have used Shannon for a few years now and have been remiss in writing this review:( He is hands down THE BEST cleaner I have ever had!! He is ALWAYS willing to go the extra mile. Thanks Shannon!

- aliceann m.
Floor Cleaners in La Grange
Explore Our Solution Center for Helpful Floor Cleaner Articles
Floor Cleaners in La Grange